One year after the MCO, how are Malaysia's top restaurants faring?
From Johor Bahru to Kuala Lumpur and Penang, five leading fine dining restaurants across Malaysia reveal how they're taking the pandemic in their stride.
Plenty has been written about how the last year has been especially challenging for the F&B industry across the globe. In a pandemic that obliged Malaysians to stay at home for most of last year to flatten the curve, the fine dining scene, which relies on the experiential aspect of the occasion, has had an especially rough time of it.
Gen in Penang made it to the 92nd spot on Asia's 50 Best Restaurants list. This year, the list was extended to 100 restaurants to recognise and support a greater number of venues.
Gen, which serves modern Malaysian cuisine, has changed how notoriously hard-to-please locals view fine dining by recreating food memories using local produce prepared with modern techniques. Run by Johnson Wong, the 20-seater restaurant set beneath The Prestige Hotel is an elegant stage for the team's innovative cuisine.
Wong is frank about how the pandemic has affected Gen, with the team trying different tactics to keep the business running. One such example was offering their version of yee sang where customers get to take home the traditional Chinese New Year dish along with an exquisite Legle platter.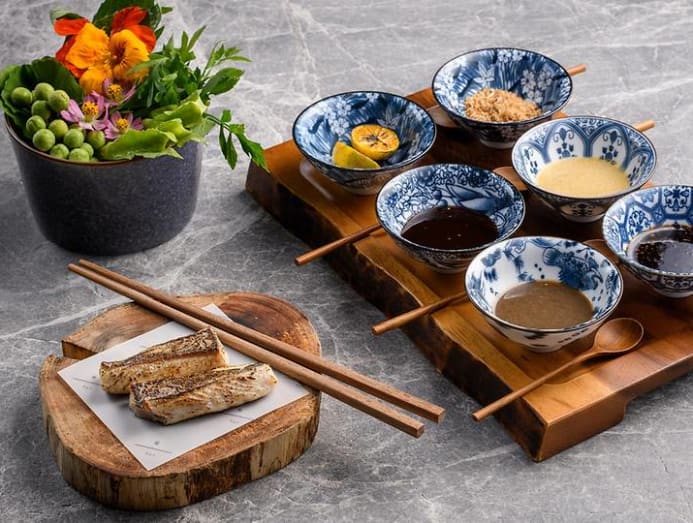 Going forward, Wong plans to take a step back to evaluate how Gen's cuisine has progressed while powering ahead to discover more ways to celebrate local produce.
As for the listing on Asia's Best Restaurants, he believes that this is just the motivation his team needs: "The most important for me is to give recognition to the team and make them realise… that they are still able to progress in this industry after this pandemic."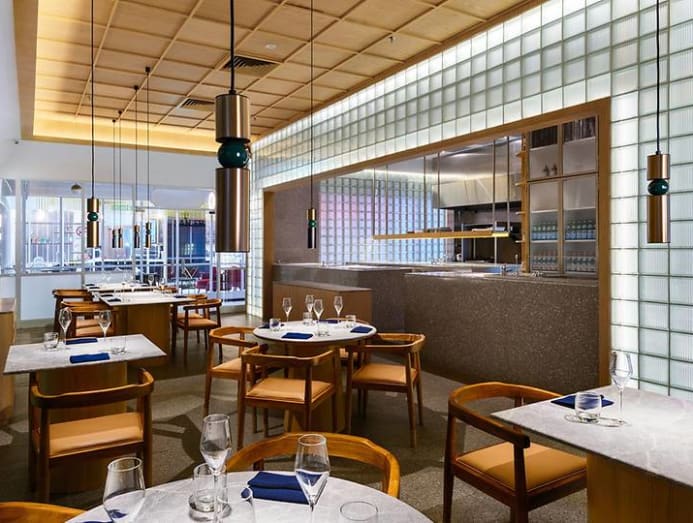 For Jenifer Kuah and Christian Recomio, who run Kuala Lumpur's Sitka Studio, the pandemic was certainly dramatic with them coming close to shuttering the restaurant due to rental woes.
The outcry that followed on social media was so vociferous that their landlord came up with a friendlier deal which allowed them to keep operating. The Damansara Heights restaurant now continues to present inventive Friday night tasting menus offering intriguing interpretations of modern Asian cuisine.
On top of that, Kuah believes that the pandemic has shifted the focus of fine dining in Malaysia, allowing Sitka Studio more opportunities for bespoke dining.
"Private dining will be the main driver for the fine dining scene. Those who can afford a fine dining meal will demand a safe, intimate, private experience," she stated. "Bespoke dinners at Studio are increasingly popular and I am ecstatic that in this pandemic, the general public is seeing Studio as we intended it to be; open to the public on Fridays, bespoke dining the rest of the week."
As for the way forward, Kuah is determined to continue chugging along amid the restrictions: "Christian, the team and I are just happy to be back at work, feeding our guests."
However at press time, Kuah announced on social media that Sitka Studio would be shuttering after May 31, but promised that more details about its next evolution will soon be revealed.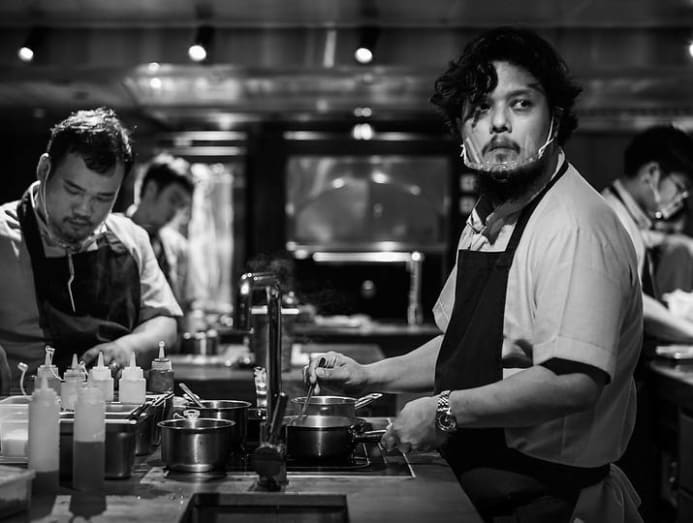 For Kuala Lumpur's Dewakan, which featured again on Asia's Best Restaurants list (at number 66 this year, down from 46 in 2019), the pandemic has been challenging particularly in terms of sourcing ingredients.
The groundbreaking restaurant helmed by Darren Teoh has always championed unusual ways to put together local produce and experimented with overlooked or little-known ingredients.
"We used to have a lot of greens in our menu but over the past year we've had to look deeper into our preservations programme as it's still easier to fly in ingredients from Australia and Japan than to cross state lines," Teoh remarked.
Currently Dewakan is open for business as usual: "At this juncture, you're either open or closed. We're open as normal with all the SOPs in place to keep our guests and staff safe. Although, at every juncture we try to see what limits we can push and we take every opportunity to test those limits."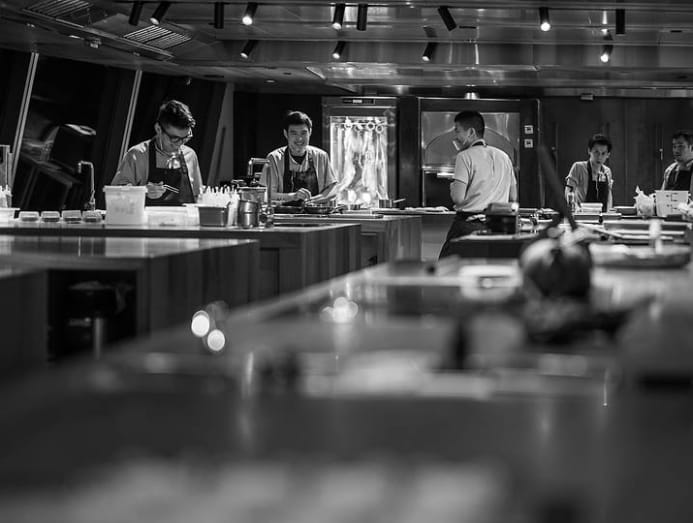 He also believes that to keep the fine dining scene alive, people need to start spending and ensure it doesn't fizzle out.
As for the Asia's Best accolade, Teoh is pleased that Dewakan is mentioned but ultimately he believes that "a list is just a list and it's a good list to be on but we have other priorities at the moment like making sure our staff still have jobs."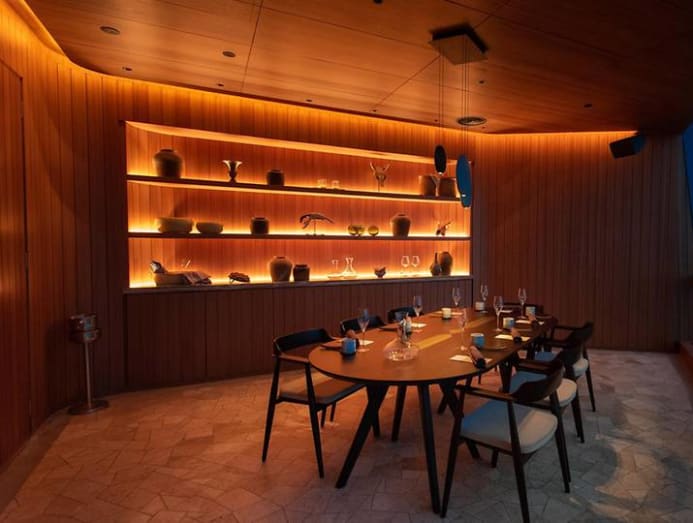 Proponents of Southern Indian and Sri Lankan cuisine reimagined with fine dining techniques, Nadodi is the third Malaysian restaurant that placed on the Asia's Best list, coming it at number 99.
The Kuala Lumpur restaurant, which is as famous for its delicious imaginative dishes as it is for its experiential and immersive nine-course Nadodi experience, is not looking worse for wear even during this challenging time.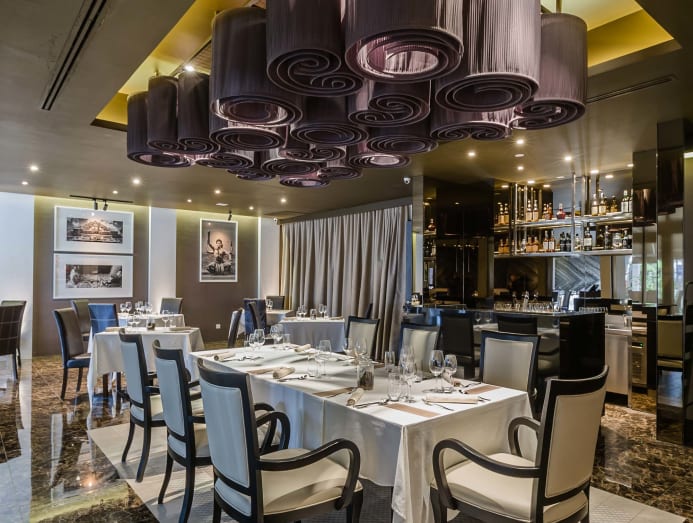 "When we reopened, we struggled for a month, but then we bounced back to full house," stated Kartik Kumar, Nadodi's brand director.
"Most surprisingly, we recreated a smaller five-course menu, thinking people might prefer a more modest experience, but after a while we had to shelf that as the demand was only for the full experience menu."
Chef Sricharan Venkatesh states that the support from Nadodi clients have been the team's chief motivating factor. He also believes that the pandemic has made them more aware of the importance of supporting local suppliers.
Not to mention industry friends (Nadodi has had very successful collaborations with Penang's Gen and Au Jardin), which has brought the F&B industry community closer.
As for future plans, Nadodi is in the process of looking for a new venue which has a larger space with a dedicated bar to showcase their much celebrated drinks programme featuring the fabulous concoctions of resident mixologist Akshar Chalwadi.
"We also want to create a sense of arrival and add a concierge so that the Nadodi experience will surpass the highest expectations of our guests from every aspect," enthused Kumar.
In Johor Bahru, the recently opened Binchotan offers omakase-style menus of seasonal and luxury ingredients with an emphasis on items grilled on charcoal in the centrepiece kitchen.
Ben Yeoh, whose first establishment, Sushi Shin, set the bar for omakase dining in Johor, was undeterred by the challenges the last year brought, believing that cream always rises to the top.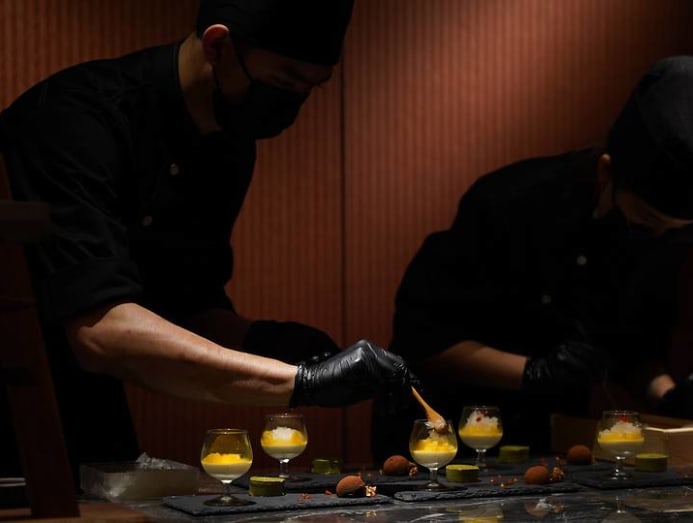 "We decided to open Binchotan to cater to the clientele who are looking for quality and a refined environment for dining. We believe in being creative and that it's going to work out somehow. Often, the bad times can sometimes be the best times," he remarked.
His positivity doesn't seem to have gone unrewarded and Yeoh reports that Binchotan has been receiving overwhelming support since day one with fully booked sessions.
While the future looks bright for Binchotan, Yeoh is looking forward to expanding the business and establishing more fine dining experiences in Johor Bahru.
"For Johor, we're very happy about the progress in the culture of fine dining and omakase. Just a few years ago, this was not a very familiar topic," he said.