World's best restaurant Mirazur to open 3-month pop-up in Singapore
The famed French restaurant, which took the top spot at the World's 50 Best Restaurant awards in 2019, is setting up a pop-up from May 14 to Aug 11 at Straits Clan.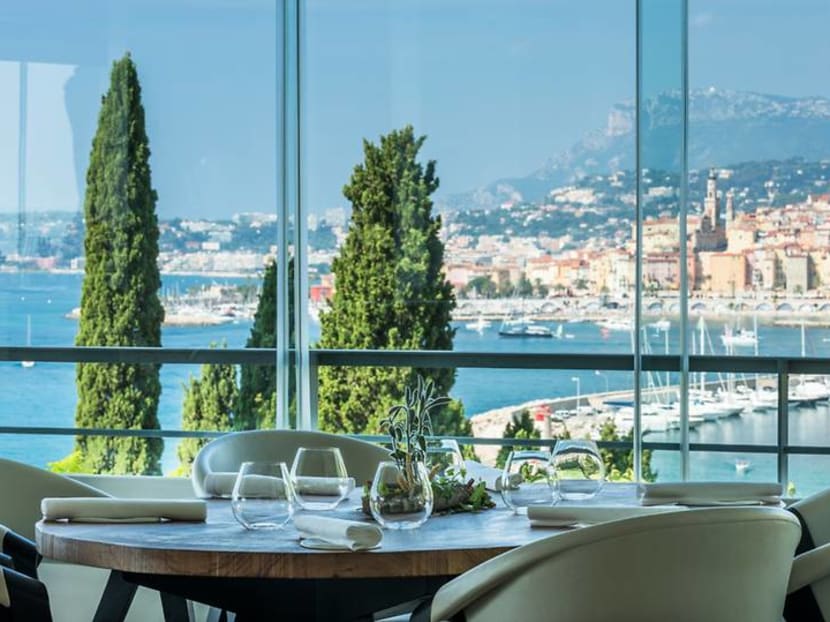 Come May this year, foodies in Singapore will get the chance to dine at Mirazur, the world's best restaurant, without even leaving the country. The French restaurant, headed by Argentinian chef Mauro Colagreco, is opening a pop-up at exclusive members' club Straits Clan from May 14 to Aug 11.
Reservations can be made from 9am on Thursday (Apr 15) for club members, and from midday next Tuesday (Apr 20) for non-members who register their interest in advance. A six-course lunch is priced at S$388++, while a nine-course dinner is priced at S$488++.
Meanwhile, the club's existing restaurant Kin and Clan Cafe will close temporarily from Apr 24 to make way for the pop-up.
Chef Mauro Colagreco is no stranger to the F&B scene here. In February this year, Colagreco opened burger joint Carne in partnership with Singapore's il Lido Group, owned by restaurateur Beppe de Vito. 
News of the Mirazur pop-up comes amid an announcement that Straits Clan, founded by F&B operator The Lo & Behold Group, has undergone a change of ownership after acquisition by hospitality company The Mandala Group.
The Mandala Group runs several luxury properties around the world, including ski chalet Seasons Niseko in Japan and beach club Ulu Cliffhouse in Bali. The company used to run F&B outlets Oxwell & Co and Operation Dagger in Singapore before both outlets closed due to the COVID-19 pandemic. Oxwell & Co ran a Christmas pop-up last year in collaboration with Straits Clan. 
Straits Clan will now undergo a rebranding and will be renamed Mandala Club. The new club will be launched later in 2021.
"We couldn't be more excited to announce the launch of the first Mandala Club, here in Singapore, and to show our commitment to delivering extraordinary experiences for members before we even open our doors, Mandala Club will be hosting Mirazur, the World's No1 restaurant. The next chapter of the club's journey starts today and represents an evolution from the superb foundations set by The Lo & Behold Group and the Straits Clan team over the last three years," Ben Jones, CEO of The Mandala Group, said in a press release. 
An email sent out to club members seen by CNA Luxury stated that "over the coming weeks [Mandala Group] will be announcing plans to take our offering to the next level to become Asia Pacific's most desired, enjoyed, and talked about private members club".
"The next chapter of the club's journey starts today and represents an evolution from the superb foundations set by The Lo & Behold Group and the Straits Clan team over the last three years." – Ben Jones
The new club will feature "stunning new spaces, extraordinary event programming, and a vision for the future which includes being net carbon zero by launch, investing S$60,000 annually in sustainability projects, and S$325,000 into the local community by 2025".
"It was not an easy decision to hand over the keys, but our vision for the clan has always extended beyond our shores. We believe we have found the right partners in Mandala Group to take what we have built to the next level," Wee Teng Wen, managing partner of The Lo & Behold Group said in a statement on his Instagram page.  
The post drew congratulatory messages from several followers in the comments section. However, member reactions to the acquisition has been mixed.
"Members were blindsided as there was little prior indication that such drastic changes were being planned. There were mixed feelings with significant numbers feeling that the name change and strong pivot to multiple F&B concepts had stripped the club of its proud local heritage and community-building ethos, which they had signed up for," a club member, who spoke on condition of anonymity, told CNA Luxury.
"Others expressed eagerness to experience the new concepts that are in store, particularly the highly anticipated Mirazur pop-up that is launching soon," the member added. 

Straits Clan was previously a partnership between The Mandala Group and The Lo & Behold Group. The latter will now be reinvesting in the Mandala Group for continued partnership and alignment.

"It was not an easy decision to hand over the keys, but our vision for the clan has always extended beyond our shores. We believe we have found the right partners in Mandala Group to take what we have built to the next level." – Wee Teng Wen