Nasi lemak buah keluak and mee siam rosti? You can enjoy them at the Raffles
Peranakan private dining chef Annette Tan of FatFuku fame is collaborating with the Grand Dame's genteel garden dining venue, Raffles Courtyard, for a month. Here's what to expect.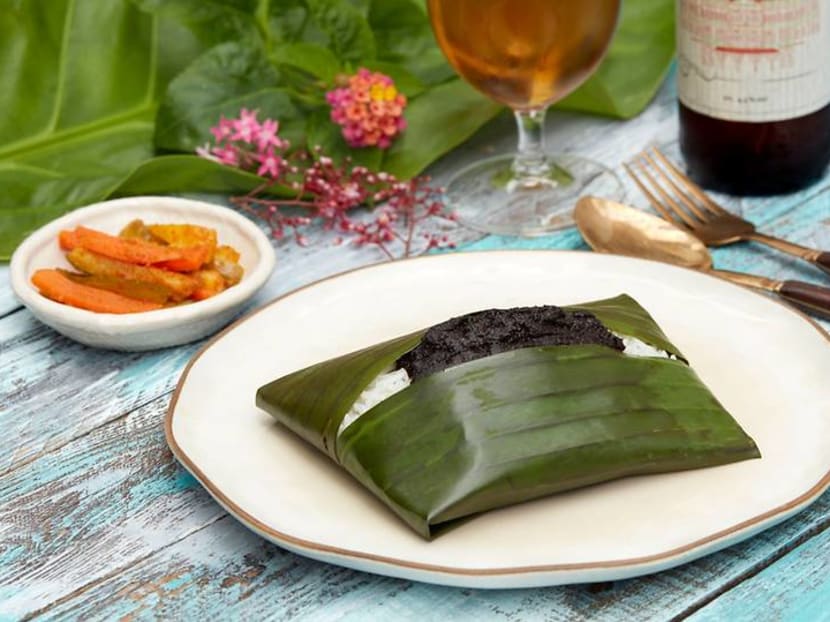 There are no shortage of dining options in Singapore, but the most popular venues require quite a bit of planning to secure a reservation.
Take Peranakan private dining chef Annette Tan's FatFuku outfit, for instance. Her thrice-weekly dinners are technically fully booked until the end of the year. Or, as she described over the phone, she's working her way down her waiting list, "which could take until the end of the year". Right now she's filling slots with diners who booked in October 2020.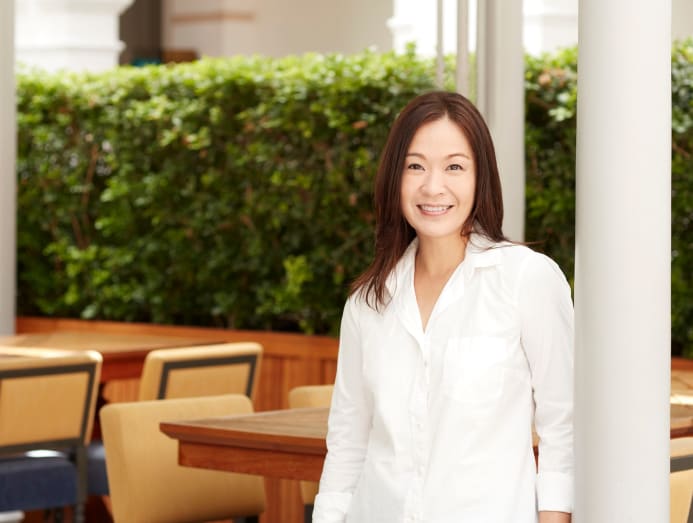 For those lacking saintly patience, there's an easier way to sample some of Tan's specialities. From May 12 to Jun 11, she has teamed up with Raffles Courtyard to present a scaled-down version of what she typically serves at home, packaged for the setting. A FatFuku pop-up, if you will.
From 3pm to 9pm daily during the monthlong collaboration, foodies can savour Tan's signature items like the aforementioned nasi lemak buah keluak and mee siam rosti, as well as pandan kueh koh swee and roasted banana ice cream with gula melaka syrup – amid palm trees and elegant wrought-iron pavilions in the terracotta-tiled patio setting.
The collaboration is the second in a series that sees Raffles Courtyard teaming up with Singapore's private dining luminaries; the first, with PasirPanjangBoy (aka Tinoq Russel Goh and Dylan Chan), was held from Mar 12 to Apr 11. Tan herself is no stranger to collaborative efforts, having worked in the kitchens of Nouri during the Circuit Breaker and Roketto Izakaya last September, among others.
On Wednesdays and Thursdays from 6pm to 8pm, Tan will be present to meet diners. Of her specially curated menu for Raffles Courtyard, she said: "In my house, I serve a big communal dinner. Raffles Courtyard intrinsically serves a menu of bar food – easy to eat dishes that go well with drinks. This menu that I've created is themed that way. The nasi lemak is individually portioned. The mee siam is snack-sized. The prices are also accessible – S$39 for the entire bundle."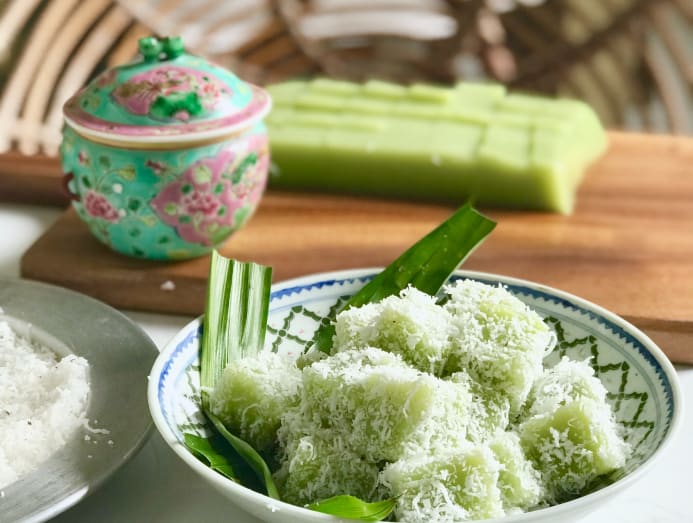 Diners have a choice of ordering the dishes a la carte, or in a bundle that includes all four. They can also pair them with drinks (priced separately) from Raffles Courtyard's bar menu.
At a media preview in April, we were delighted by the combination of nasi lemak and buah keluak in a single dish. On a bed of fragrant nasi lemak, Tan heaped a generous helping of buah keluak – a mixture of the fruit, minced prawns and pork – the dish served in a banana leaf package with a side of crisp, tangy achar (pickles). That the buah keluak was served out of its shell and ready-to-eat was a bonus for us.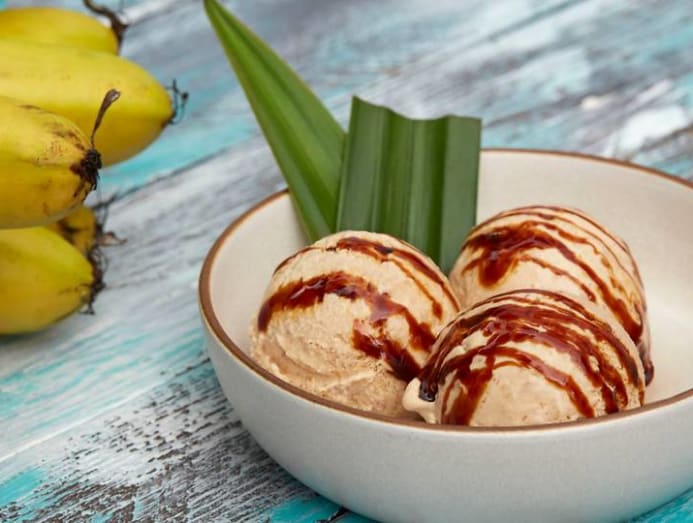 We found the mee siam rosti to be a clever take on the local favourite. There was no mee involved – in its place, potato pancakes, topped with two plump prawns and quail eggs, then lashed with sambal. Very addictive.
Also potentially habit-forming was the pandan kueh koh swee: Soft, starchy squares infused with the aroma and flavour of pandan juice and coconut. Much less cloying than some versions you get elsewhere.
Rounding off our meal was the roasted banana ice cream with gula melaka syrup, made from caramelised bananas roasted with pure cane sugar, which gave the dessert a flavour reminiscent of pisang goreng (fried banana fritters). For such a small spread of bite-sized treats, we were surprisingly sated.
Raffles Courtyard x FatFuku runs from May 12 to Jun 11, 3pm to 9pm daily. For reservations, click here