SIA's home delivery service now has Chinese New Year menus from S$288 to S$888
In celebration of the Chinese New Year, Singapore Airlines' (SIA) International Culinary Panel Chef Zhu Jun has designed a special festive menu, which you can enjoy in the comfort of your home.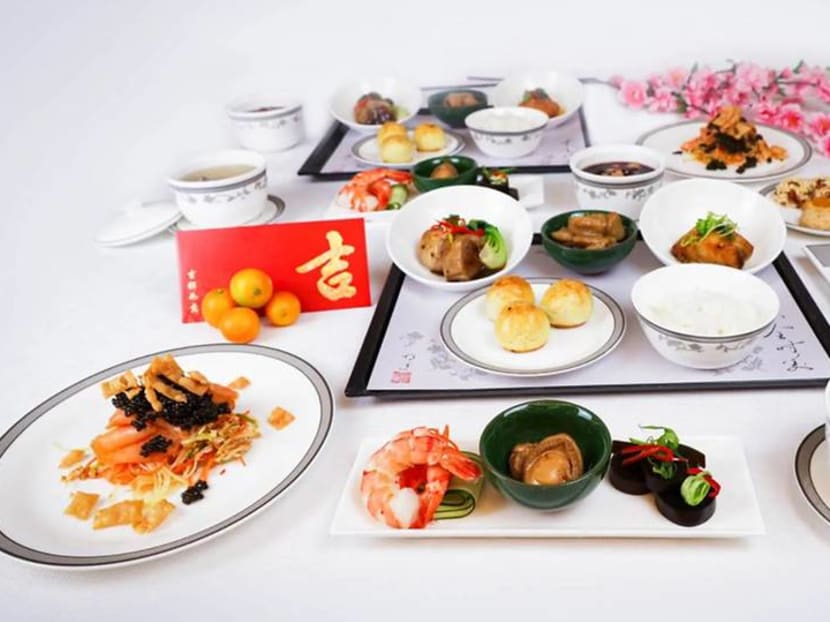 Every year, we're typically spoilt for choice when it comes to dining options to ring in the Chinese New Year. This year, there's another possibility to add to your list: SIA@Home's special festive menu.
As you know, SIA@Home is the airline's delivery service that brings the first and business class experiences into the homes of those who miss flying.
For a limited time till Feb 28, diners can now order from a special Chinese New Year festive menu, curated by a member of SIA's International Culinary Panel, chef Zhu Jun.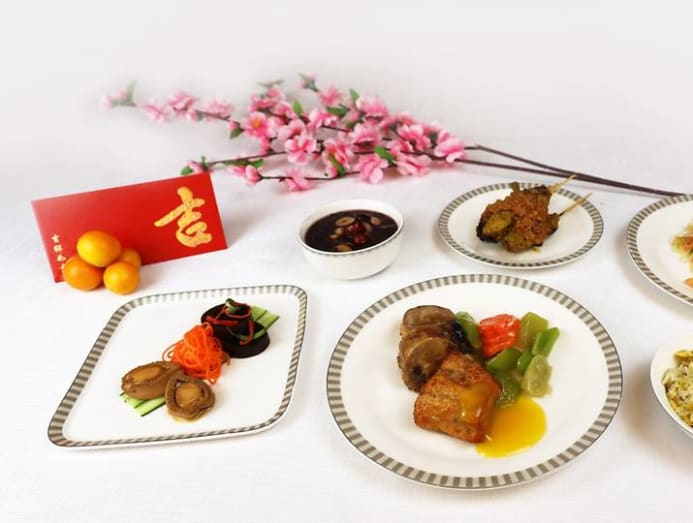 Chef Zhu is a Michelin-starred chef from China and the founder of the restaurant brand, The Hut, which is a collection of Huaiyang cuisine restaurants in China. He is well known for his fusion of classic techniques with modern creativity and his menus feature the innovative use of fresh, seasonal ingredients to showcase the essence of Chinese food culture.
The menu offers seasonal classics such as Fa Cai Yu Sheng and main courses such as Braised Duck with Black Moss and Fried Sea Bass with Orange Lime Sauce. A total of six festive packages are available, for two diners, starting from S$288+ and going up to S$888+.
And yes, these packages also include SIA's signature satay, as well as an assortment of festive cookies that vary from traditional favourites such as pineapple tarts to modern creations such as bak kwa rice crackers. All packages also feature SIA's amenity kits, with tableware included in certain packages.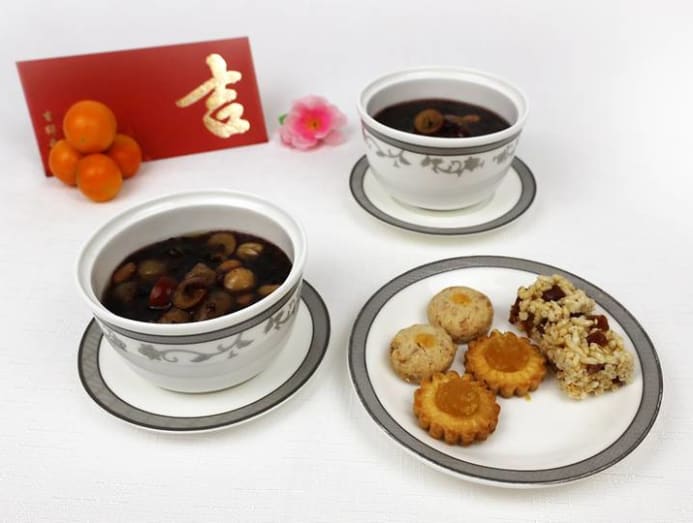 For more information on SIA@Home's CNY menu, click here