It's back to bentos: Some Singapore restaurants are ready for a month of closures
With one nationwide lockdown under their belts, some Singapore restaurants now have it all figured out as they are forced to close their dining rooms for a month come Sunday, May 16.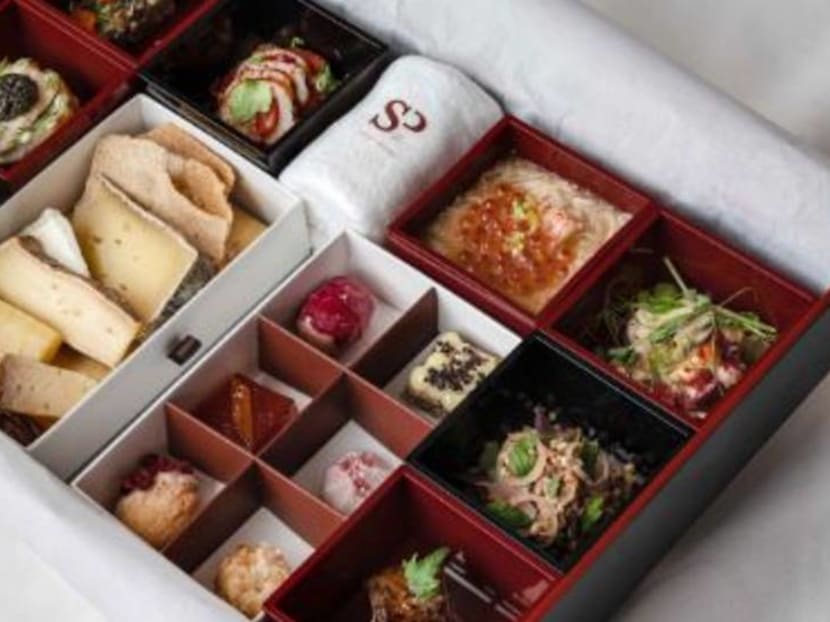 When restaurants were forced to close during last year's Circuit Breaker, there was a mad scramble to reinvent their business models. E-commerce platforms were built overnight, take-out packaging snapped up and delivery systems quickly put in place. A year later and now mandated to close again for a month, some of Singapore's restaurants are armed and prepared.
Within hours of the announcement on May 14 that dining-in at F&B establishments will be disallowed from May 16 to June 13, restaurants like the upscale Saint Pierre announced a revival of its Virtual Saint Pierre while modern Korean restaurant Meta flashed its Meta To Go menu on Instagram Stories.
"It's not new. We already did this last year, so this is something we'd already started putting together when we reverted to Phase Two last week in anticipation of another lockdown," said Edina Hong, co-owner of the Emmanuel Stroobant Group which owns Saint Pierre and Japanese restaurant Shokouwa.
"Surprisingly, we started receiving calls almost as soon as the announcement was made, asking if we will be doing our bentos."
A spokesperson for OUE Restaurants, which runs high-end Japanese eateries Hashida Singapore and Takayama, and modern binchotan-grill restaurant VUE, shared similar views.
"We are definitely better prepared this time around, having gone through this before. We are reverting to what we did during the Circuit Breaker, which is takeaway menus for the various restaurants. We will be working on the menus this weekend and aim to start takeaways as soon as possible."
The sentiment is certainly less fraught this time around, since restaurants also know from experience that when they can reopen their dining rooms, patrons will be more than thrilled to return.
"In a time like this, we are really not looking to make money, but to save jobs. The sole aim is to break even," explained Hong. "Last year, there was rental assistance from the government, so we will wait and see if we get assistance from the governments or landlords. We would like to assume that they will be helpful."
"Sure, there are a lot of concerns surrounding this period," said OUE Restaurants' spokesperson, "but I think what's top of mind is just getting through this together and the well-being of customers and staff. What's most important is that everyone has peace of mind, that people feel safe and that their jobs are not in jeopardy."
POP-UP, POP OUT
While restaurants are gearing up for deliveries and takeaways, more transient events like pop-ups are dealing with losses resulting from the no-dine-in mandate.
A five-day pop-up between Italian private dining outfit Mia Tavola and pasta-maker Benfatto is currently underway, but the duo will have to cancel their fully subscribed dinner on Sunday (May 16) when the ruling comes into effect.
"That means a 20 per cent loss for the event and because it's a collaboration, that's also cut in half, which means we are getting less money per person," said Mia Tavola chef-owner Nicholas Pelliccione.
"Luckily, because we make the food fresh, we haven't bought too much of the stuff for Sunday, so we don't lose too much product. The silver lining for us is that we are a private dining-plus-delivery outfit, so we are hoping to increase sales for this one-month period."
The much-anticipated Mirazur pop-up at Mandala Club which was slated to open on May 15 also finds itself in a bind. Mandala Club's CEO Ben Jones told CNA Luxury, "In light of the tightened Phase Two measures, bookings that are impacted will be reallocated to a later date. The Mandala team is now looking at extending the dates of the residency and are actively working out the immediate steps, taking into consideration the different possibilities while monitoring the situation of the pandemic, and will announce alternative arrangements as soon as possible."
IN WITH THE NEW
For restaurateurs like Willin Low, who owns the popular Roketto Izakaya and Mod-Sin bistro Relish by Wild Rocket, the coming month's limitations signal a good time to testbed a concept that he's been mulling for some time.
"People have been asking me if we will ever reopen Burger Bench and Bar," Low said of his erstwhile burger restaurant located in Cineleisure. "It's always been on the backburner and we never got around to it. But now that we are forced to close for dine-in, we will be reviving it as a delivery platform. So it's a pop-up, if you will."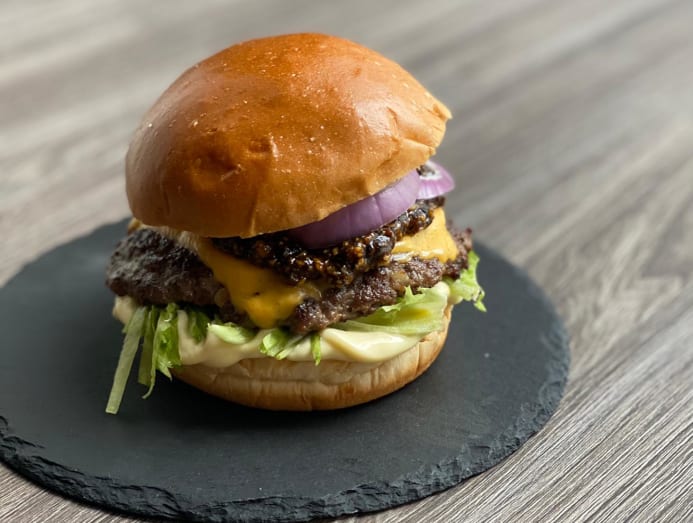 Burger Bench and Bar's menu, which is scheduled to debut mid-next week on Relish's Facebook page, will offer five to seven signature items such as its Black Pepper Beef Burger, Japanese Curry Chicken Cutlet Burger, and fried chicken wings, all of which will be produced at Roketto's kitchen in Fraser's Tower. Meanwhile, Relish at Cluny Court will offer its take-out and delivery menu just as it did during the Circuit Breaker last year.
"Our biggest concern right now is how long this is really going to last and how much support we are going to get. We will have the same problems we had previously, like rental, and we are just waiting to hear what support we might get. Until then, we'll just do our best," said Low, no doubt echoing the thoughts of restaurateurs across the island.