At this Singapore restaurant, you can adopt a tree to fund reforestation efforts
At Super Loco Robertson Quay, guests can adopt a tree for a small fee of S$6, which will aid reforestation efforts in Borneo, one of the world's oldest rainforests.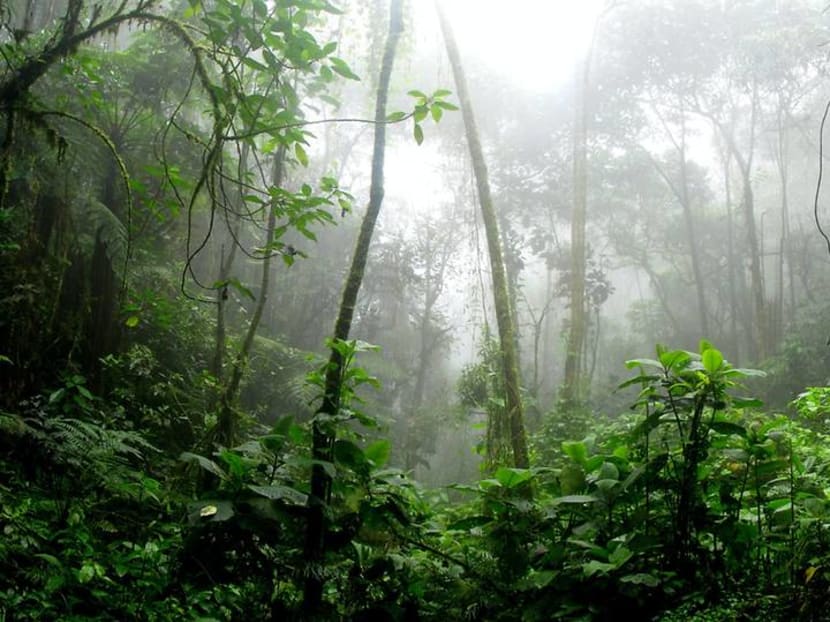 Want to play a part in helping to mitigate climate change? Independent restaurant group The Loco Group is giving diners the option to adopt a tree, which will fund reforestation efforts across Borneo's endangered rainforests.
The group, which announced its commitment to carbon neutrality in 2019, has launched a tree-planting initiative at Super Loco Robertson Quay. At this Mexican restaurant, patrons can adopt a tree for a one-time payment of S$6. The Loco Group will match every tree adopted by planting a new tree.  
This initiative, led in conjunction with Swedish technology start-up Green Steps Group, will help fund reforestation efforts in Borneo, one of the world's oldest rainforests recognised by UNESCO as a World Heritage Site for its biodiversity, critically endangered wildlife and indigenous people.
Once a lush blanket of tropical rainforests, decades of extensive deforestation driven by illegal palm oil activity in the region have devastated the rainforest ecosystem's ability to recover on its own, resulting in widespread erosion, flooding, wildfires, habitat loss for critically endangered species as well as a major loss of livelihood to indigenous communities relying on the forest for sustenance. 
To date, 56 million hectares of forest have been lost, and only 24 per cent of the original forest cover remains.
After purchasing a tree, guests are given a unique QR code that lets them view their adopted tree sapling on Green Steps Group's digital platform. 
Containing information about their sapling's species, location, date and time of planting as well as the local farmer in charge of caring for that tree, guests will be able to see how their individual contributions have a far-reaching, sustained impact in giving the planet a fighting chance towards recovery.
In response to queries from CNA Luxury, a representative from The Loco Group said that diners at Super Loco Robertson Quay can "adopt as many trees as they like". However, "the adoption process will be carried out one tree at a time".
This initiative will be progressively rolled out at Super Loco Customs House and Lucha Loco in the coming months, the group said in a press release.
Meanwhile, Super Loco Robertson Quay has also debuted a new carbon-conscious menu featuring regionally sourced seafood and an expanded selection of vegetarian options that make up 50 per cent of the menu.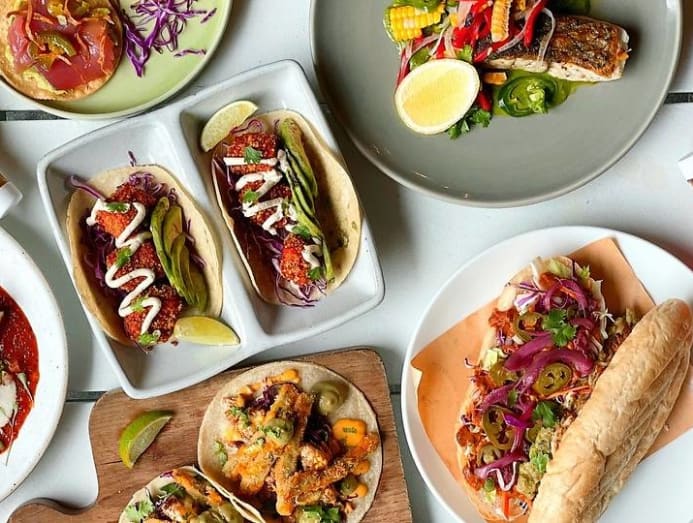 By scanning the QR code on the menu, guests are able to view the carbon footprint of each dish and its independent greenhouse gas emissions from the point of production in its country of origin to the distance travelled in Singapore. In addition, guests can also compare the difference between carbon footprints of plant-based proteins and animal proteins.
"As a food and hospitality business, we are proud to lead the conversation in our community about the true cost to the environment that our meal choices have," said Will Leonard, general manager of The Loco Group. "With this project, we hope to show that a single action of doing something seemingly small as planting a single tree, scaled up to the community level will make an impact on the world we live in, and the one we leave for our children."
"With this project, we hope to show that a single action of doing something seemingly small as planting a single tree, scaled up to the community level will make an impact on the world we live in, and the one we leave for our children." – Will Leonard