How climate change is affecting the taste and structure of the wines you drink
Some like it hot, some like it cold: Winemakers are finding the effects of climate change to be a mixed bag. We find out how the changing winemaking environments are affecting your favourite wines.
From bud break in spring, to harvest in summer, the grapevine undertakes a journey of growth that lasts around 140 to 160 days. During the cycle, the vine remains at the mercy of nature's vagaries, but the unique climate that characterises each wine region means winemakers can count on familiar weather patterns to make their viticulture decisions.
In recent years, the effects of climate change have, for better or worse, altered those familiar rhythms. Cool regions have become warmer, while warm regions have become hotter. Winemakers have had to adapt to new climatic conditions, without compromising the quality of their vineyards and wines.
We take look at how some top wine producers are reacting to climate change, and how it may affect your favourite wines.
IN CHAMPAGNE, A CHANCE FOR MORE VINTAGES
For Dom Perignon's winemaker, Daniel Carvajal-Perez, climate change in the region of Champagne isn't a new concept.
"Climate change has been objectively observed in Champagne since the end of the 1980s," said Carvajal-Perez. "With warmer temperatures, the vine cycle has been shorter and we've been harvesting earlier on average. Till today, the impact on the quality of the wine has been positive, with higher maturity and concentration in the grapes."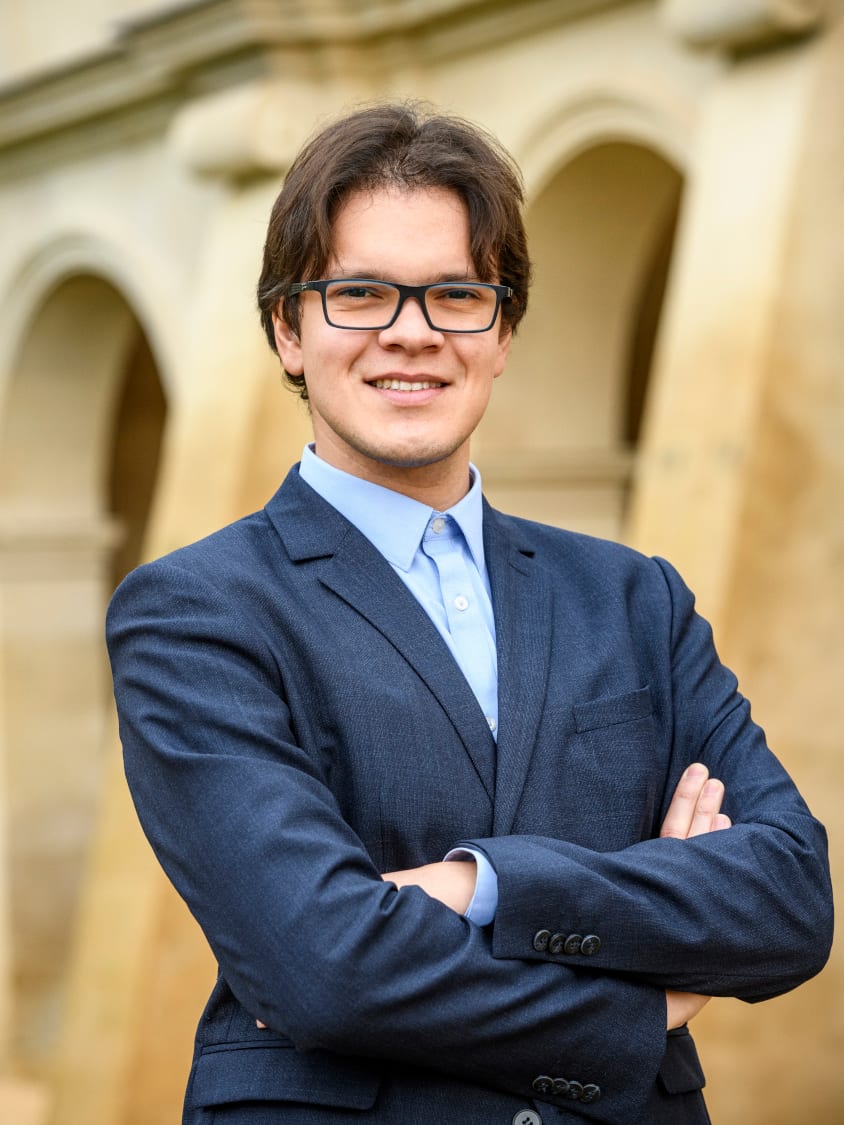 Winemakers need to adapt to the ecosystem's changing parameters, he added. Carvajal-Perez said that climate change has prompted the Dom Perignon winemaking team to "re-explore the definition of grape maturity".
"When you have a wider window [of harvest] because of less rain and warmer temperatures, you need to understand more precisely what you want in terms of aromas, phenolics, and colours [from the wine]," he said.
Dom Perignon produces vintage champagne exclusively, a bubbly made only when the year's harvest is outstanding enough for the producer to declare a wine production. (Thus, in years when the harvests were not up to par, it did not produce any champagne, for example, in 2001 and 2007.) The 2010 was Dom Perignon's third successive vintage; a rather rare hat-trick for the champagne house.
"It's true that in the first decade of the 2000s, nature and the climate have been kind to us," said Carvajal-Perez, adding that 2002, 2003, 2005, and 2006 were "warm vintages". "I think – and I hope – that we're continuously improving, vintage after vintage, generation after generation."
Clovis Taittinger, general manager of Reims-based Champagne Taittinger, remains cautious about the benefits of climate change.
"We still can't make any conclusions from climate change," he said. "But like everyone else in the region, we are, on average, harvesting much earlier than in the past. Early harvest is an exception becoming the rule."
On whether the house will see more vintage champagnes in the future as a result of changing climatic conditions, Taittinger is coy, noting it is "impossible to make any forecasts".
"We still can't make any conclusions from climate change," he said. "But like everyone else in the region, we are, on average, harvesting much earlier than in the past. Early harvest is an exception becoming the rule." – Clovis Taittinger

RIPER, BETTER GERMAN RIESLINGS
In Rheingau, a small German wine region synonymous with Riesling, the warmer temperatures from climate change have been advantageous for Weingut Peter Jakob Kuhn, a family-run winery.
"We are seeing more chances than risks with the current climate," said Peter Bernhard Kuhn, a twelfth-generation winemaker and son of Peter Jakob Kuhn, the eponymous winemaker of the biodynamic winery. "[Because of cooler climates in the past], my parents' generation had to deal with numerous vintages that would not achieve sufficient ripeness to reach great quality, especially during the 1980s.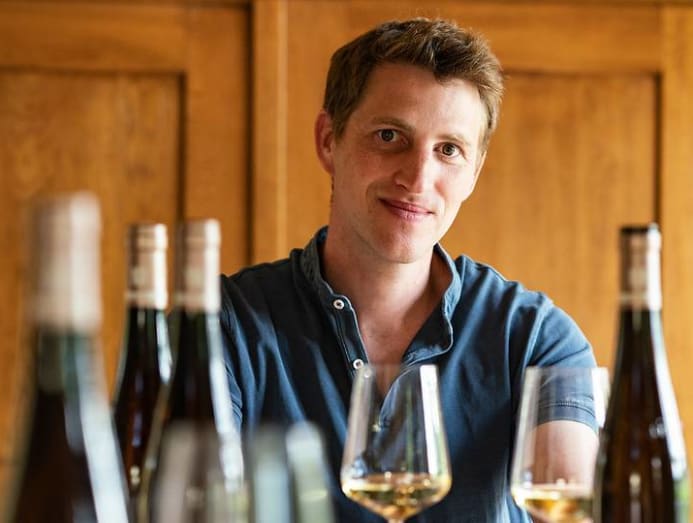 "My generation has multiple chances to pick Riesling grapes in perfect balance –sugar ripeness and acidity are achieved every vintage. This allows us to develop distinct expressions of different terroirs, rather than just fighting to reach ripeness."
Kuhn added that Rieslings will become "more elegant and maybe a little less provocative". The increased exposure to sunlight means grape skins are getting thicker, providing more texture and structure to the wine, and complementing its acidity.
Too much sunlight exposure isn't good, though, as sugar ripeness would soar at the expense of acidity: Winemakers gun for a sweet spot; a balance between ripeness and acidity during harvest. To counter the sunnier climate, Kuhn arranges the vine's leaves and shoots to give more shade to the grapes and lower their sunlight exposure.
Likewise, winemaker Wilhelm Weil of Weingut Robert Weil – another family-run winery in Rheingau – is focusing on harvesting grapes that are not overly ripe for his dry wines. Meanwhile, his sweeter styles of Rieslings have flourished.
"Today we can continuously harvest perfectly ripe Riesling grapes," said Weil, adding that the winery now has 32 consecutive vintages of Trockenbeerenauslese (wines made from shrivelled, overripe grapes that are affected by noble rot or Botrytis, a fungus that sucks water out of the berries, concentrating their sugars) and other noble sweet wines.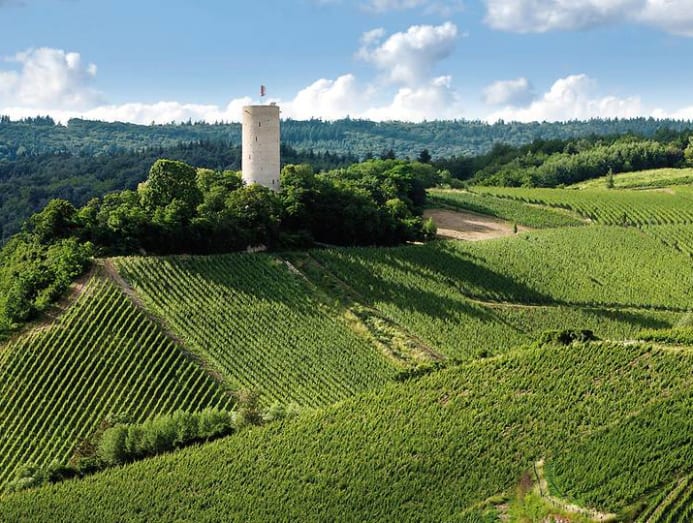 "My great-grandfather had the challenge of harvesting ripe grapes on our hillside vineyards," he recalled. "In a decade, he was only able to get berries with optimum ripeness three times."
Over in the region of Nahe, winemaker Caroline Diel of Weingut Schlossgut Diel echoed her counterparts in Rheingau, sharing that "we have a more homogenous ripeness in the last decade". "Vintages are more consistent, which doesn't mean they are always the same. For the moment, weak vintages don't exist anymore."

"We are seeing more chances than risks with the current climate." – Peter Bernhard Kuhn
GERMAN PINOT NOIR: THE NEXT BIG THING
Pinot Noir, known in Germany as Spatburgunder, is a finicky grape that thrives in cool climates. Traditionally, Germany's northerly climate meant it was a little too cold for the grape to ripen well, although some producers, especially those in the warmer southwest regions, have been making exceptional Pinot Noirs to rival those in Burgundy.
With climate change and warmer temperatures, German Pinot Noir now has more potential to shine.
"The growing conditions [for Pinot Noir] have improved tremendously," said Diel. "Their maturity level can increase rapidly due to the warm weather in September – if you miss the right moment, you risk losing elegance for higher alcohol and less structure. If you monitor them well, they are brilliant, with an enormous interaction of fruit, structure, and freshness."
Kuhn said that the benefits for Pinot Noir in Rheingau are "very similar to the ones for Riesling", adding that he expects the wine to have good depth and structure. "There will be many great Pinot Noirs coming," he said.
IN AUSTRALIA, FUTURE-PROOFING WITH COOLER CLIMATES
Over in Australia, climate change has contributed to hotter, drier summers. Fortunately, winemakers are allowed to irrigate, a practice that is still largely prohibited in Old World regions like France and Italy.
Winemaker Kym Schroeter, who handles white wine production at Penfolds winery in South Australia, said: "We haven't seen enough effects [of climate change] yet to alter the way we treat our vineyards.
"However, over the last few years, we have increasingly sourced from the coolest sub-region of Adelaide Hills – Piccadilly– for our Reserve Bin A Chardonnay. Whereas less than a decade ago, most of the fruit was coming from the northern end and warmest part of Adelaide Hills."
Since 2006, the Penfolds' Yattarna (a Chardonnay first released in 1998) has been including Chardonnay from the cool region of Tasmania, alongside fruit from Adelaide Hills and New South Wales.
"[Including Tasmanian Chardonnay in the Yattarna] in 2006 was more about sourcing the best fruit we could find anywhere in Australia to go into our flagship white wine, rather than climate change at the time," said Schroeter. "Having said that, Tasmanian fruit is now future-proofing the ongoing supply of Yattarna at the top level and the style we want to make."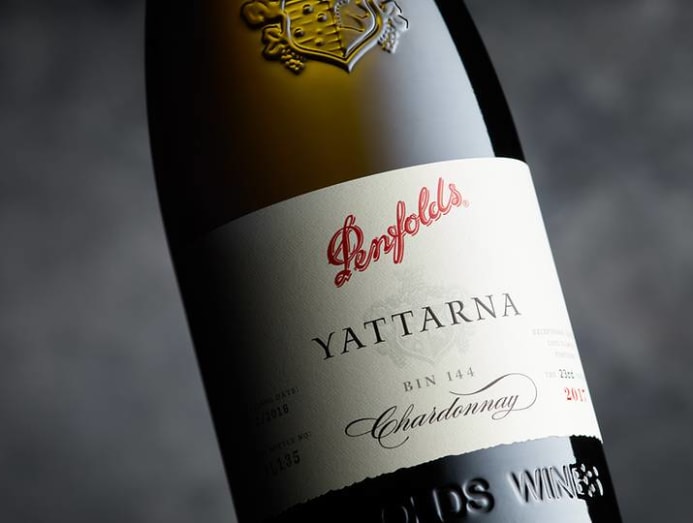 Future-proofing appears to be the name of the game in climate change and winemaking; a strategy that Yalumba, a historic winery in the Barossa Valley, began adopting decades ago.
Louisa Rose, chief winemaker of Yalumba, said: "The Hill-Smith family [who owns Yalumba] has spread their risk over the last 30 years by investing in regions that are cooler and have reliable water such as Coonawarra, Wrattonbully, and Tasmania. At the same time, they have not given up on their traditional homes in the Barossa and Riverland."
The Yalumba Nursery has also been conducting many trials and experiments with rootstock (the part of the vine that remains underground) selection. "The right rootstock can dramatically increase a vine's tolerance to heat, salinity, water stress, and other site issues," she added.
There are many existing varieties that are already suited to warmer temperatures, said Rose. "For example, Grenache is a very heat-tolerant grape variety, and has been growing in the Barossa for over 170 years. In fact, the Barossa has the oldest Grenache vines in the world."
Shiraz has also proven to grow well and makes great wines from just about every climate and region in Australia, she added.
"There are lots of winemakers making Shiraz from cooler areas. Cool climate Shiraz is becoming more popular. But I think it's a fashion or style change more so than a response to climate change per se."