From web to stage: Adrian Pang brings his Sparks character to the theatre
Prime Minister Lee Hsien Loong was also present at the Capitol Theatre, where Sparks: The Musical commemorated DBS Bank's 50th anniversary.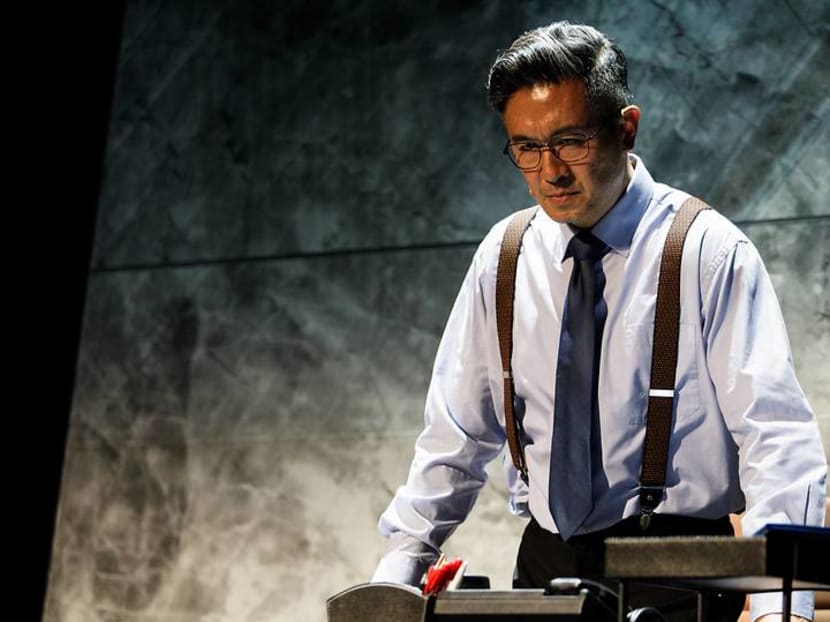 SINGAPORE: Sparks, the web mini-series from DBS Bank starring Adrian Pang, took to the stage in a musical production in celebration of the bank's 50th anniversary.
From Aug 3 to 5, Pang reprised his role as banker Chester Teo, who reminisced about his professional and personal experiences over the years.
At the gala event on Aug 4 at the Capitol Theatre, Prime Minister Lee Hsien Loong delivered a speech and received a commemorative S$50 note that was in circulation in 1968 as a token of appreciation from DBS. Also present were DBS pioneer S Dhanabalan, CEO Piyush Gupta and Chairman Peter Seah.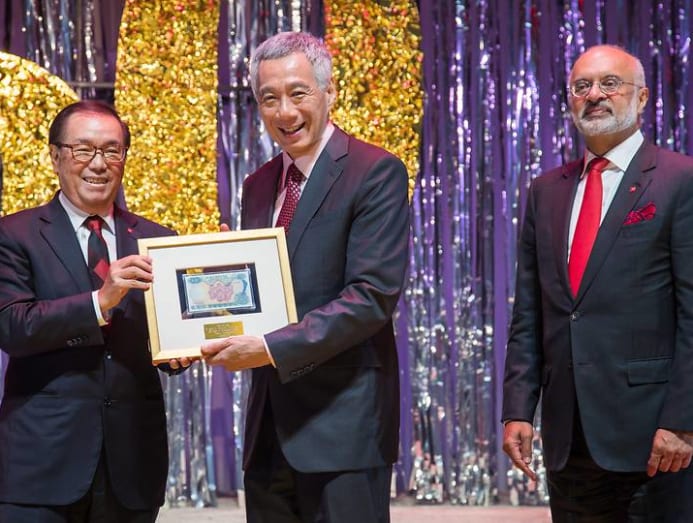 In his speech, PM Lee identified DBS Bank as an important institution in Singapore's nation-building years. "DBS played a crucial role in our early industrialisation. It provided companies with financing on attractive terms, and convinced multinational corporations to set up manufacturing facilities in Singapore," he said. "It took risks, and absorbed the downside as many investments benefited the country but not necessarily the bank itself."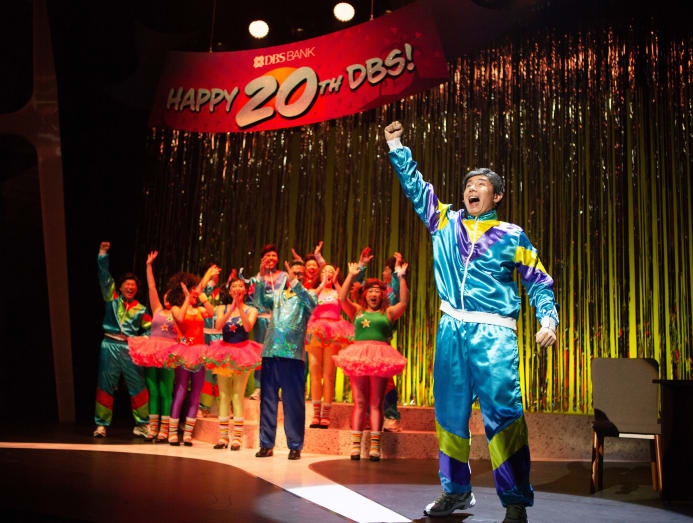 "It has been an absolute joy to revisit this character, Chester Teo, on stage," said Pang, whose theatre company Pangdemonium has a history of partnership with DBS.  "Singing and dancing Chester is a revelation. Also to explore and expand the DBS Sparks world, while uncovering such a rich and layered history."
Sparks: The Musical, which paid tribute to the bank's pioneers and employees, capped off the first season of DBS' Sparks, a 10-episode web series that follows the lives of a group of DBS bankers. Since its debut in 2016, the series has garnered over 150 million views, on top of marketing awards.