Shhh! No talking at this resort
What is it like to spend 48 hours in almost complete silence? Channel NewsAsia's Melissa Zhu tried zenning it out at a secluded resort in central Bali.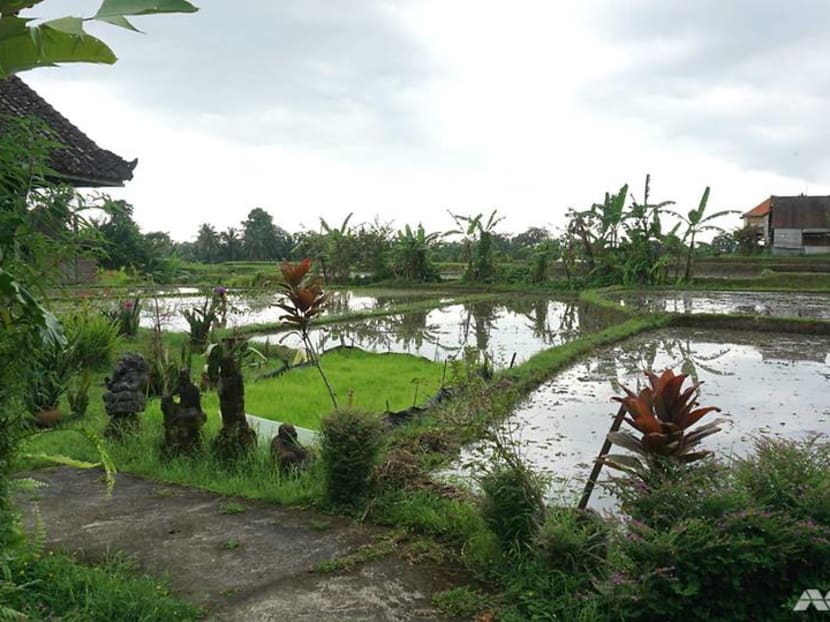 TABANAN, Bali: "Oomph! I'm so sorry," I blurted, holding my hands out to steady the woman I had nearly crashed into. 
Without looking at me, she uncurled the fingers of one of the hands balancing a wooden plank topped with food, waving half a palm in my vague direction before walking briskly on. 
Did that brief gesture mean "It's okay", or "Get away from me"? I couldn't tell, but either way the interaction was over. 
In any other context, the stranger might have been considered rude. But in fact, I was the one who had broken protocol. 
After all, we were in a silent retreat and there was one major rule: No talking.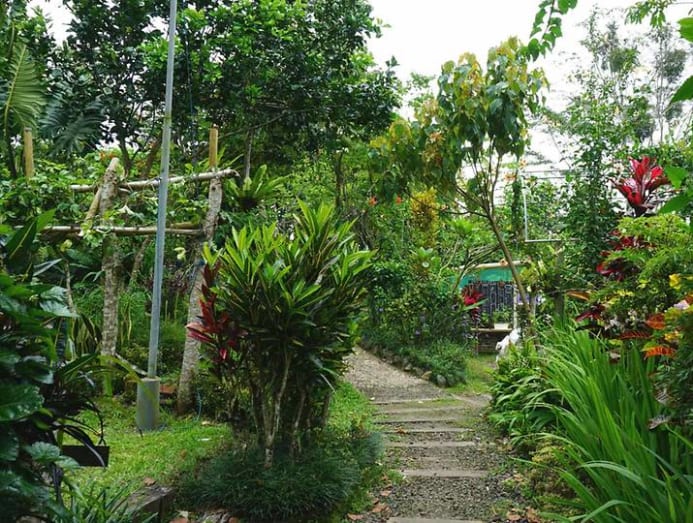 One of the strangest things about being in a place where everyone has taken a pledge of silence is that many "normal" social rules no longer hold. 
At Bali Silent Retreat, where I was staying for two days, eye contact was avoided. We congregated in common areas without exchanging pleasantries. 
I found it liberating not having to consider social niceties or think about how I was being perceived in any exchange. It freed up a shocking amount of mind space to think about what I wanted personally and my priorities, independent of others.
That didn't mean that people were nasty - everyone picked up after themselves and kept out of each others' way - but like orbiting planets, we revolved around the same spaces without meeting; self-contained worlds of our own.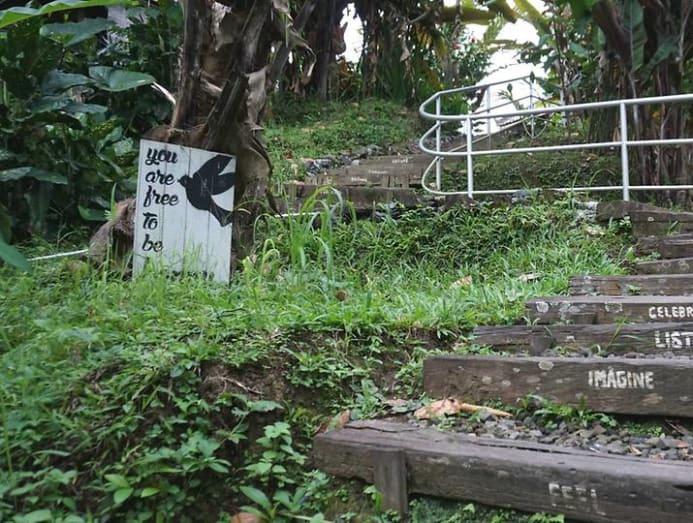 Some weeks ago, feeling tired and overstimulated by noisy city life, I started Googling variations of "quiet peaceful holidays" and "best places to be alone". 
I chanced upon the concept of a silent retreat while doing so; the idea of sequestering myself in silence and taking the time to reflect and regroup was very appealing at the moment. 
Further investigation revealed that it is a growing industry and more common than I had thought: Celebrities such as actress Emma Watson and supermodel Gisele Bundchen, for example, have espoused the benefits of such retreats.
Having decided to try it, I was faced with multiple options: From the intense 10-day Vipassana meditation course, probably the most well-known of the genre, to shorter residential programmes such as the two-day programme offered by Wat Suan Dok in Chiang Mai, and numerous high-end silent "wellness retreats" that included everything from personalised spa treatments to yoga classes.

Several factors contributed to my final choice. Due to work and family constraints I had only a maximum of four days, and I was reluctant to spend too much money on such a short trip. 
As a first-time attendee with little meditation experience, the thought of sitting still for days at a go trying to tame my restless mind was also daunting, especially when accounts by past participants seemed to agree that such programmes often leave the uninitiated "exhausted" and "aching". 
Bali Silent Retreat, a bare-bones resort where you can check in and check out any time you like, seemed like a good middle ground: Silence and nature without enforced structure. 
The "off-the-grid" concept with only solar power on site, no charging points and no Wi-Fi connection was also a plus point. For workers in the digital age, being constantly connected makes it difficult to switch off. I wanted to see what being in an environment completely without such distractions would be like. 
Before I knew it I had booked, for a total of about US$190 (S$250), two nights in a private room. This included an obligatory "day pass" which covered buffet-style meals three times a day and all programmes at the resort, such as twice-daily yoga and meditation sessions and trips out to the nearby hot springs.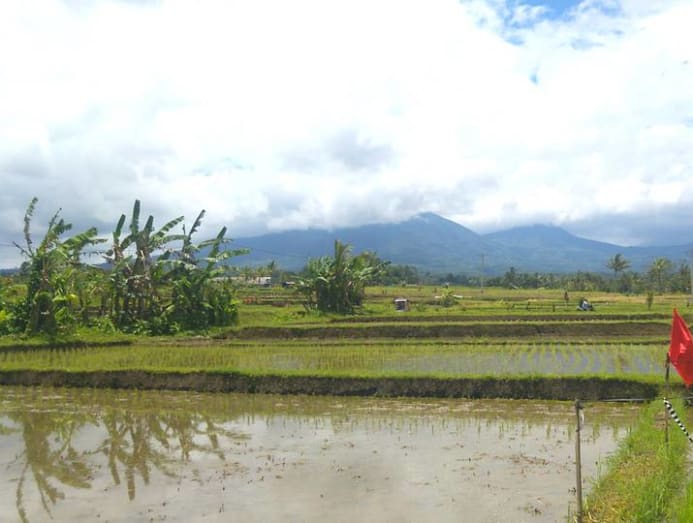 The day of my arrival, a driver from the resort picked me up at Ngurah Rai International Airport. 

After a two-hour journey from Denpasar to the central Bali regency of Tabanan, we reached the front office which was about five minutes' walk away from the rest of the facility, where no cars are allowed. The friendly receptionist processed my paperwork and briefed me on what to expect.
She then passed me a bag full of essentials for the next two days - bed linens (guests make their own beds as there is no room service), fast drying towels, a notebook and pen to write down my thoughts, a torchlight, insect repellent and a locker key.
After taking me on a walkabout of the premises and handing me a map, she left me in my room and that was it: I was on my own.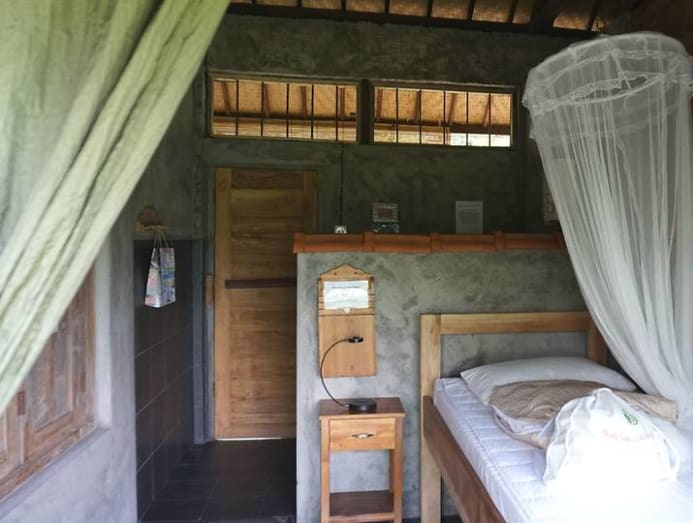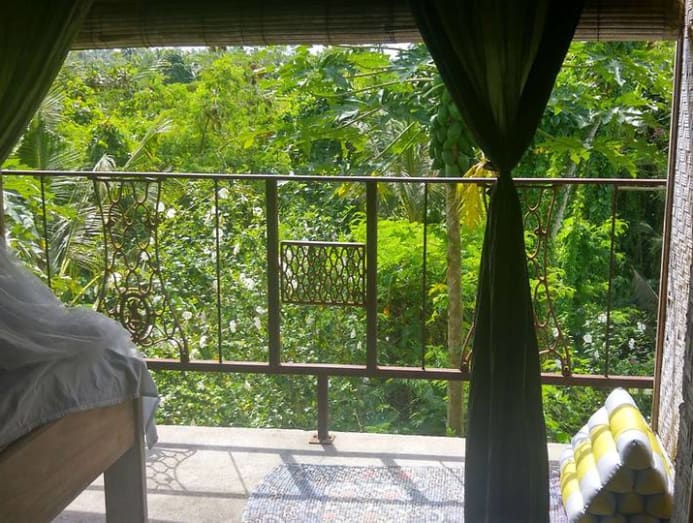 I had booked a single second-storey room, more spacious than the eight-bed dormitories but less luxurious than the private bungalows. It was just nice for me. With a view of the jungle and a gentle breeze from the balcony, I felt comfortable right away - nevermind the lack of air-conditioning and the occasional buzzing insect.
Though I had neighbours separated only by thin wooden walls that didn't go all the way up to the ceiling, the lack of any sort of chatter - or indeed any sound but that of nature - was striking. Suddenly, I felt like I could hear my own thoughts again. 
It was lunchtime, so after unpacking I ambled over to the dining room and library, which were housed in a building a five-minute walk away. This was also where I could store my valuables in the locker provided, given that the rooms could only be bolted from inside. 
Each of the guests had a personal cubby hole in the dining area, equipped with a wooden board for carrying the food, a bowl, a plate, cups for hot and cold drinks, utensils and a towel. Everything was self-service, so we were responsible for washing our own dishes after meals. 

When I arrived, an enticing smorgasbord of vegan dishes had already been laid out on the long dining table, offering up so much choice that just by taking a little bit of everything, my food plank was already overflowing by the time I had made my way halfway down the table. 
After taking all I could carry, I brought my plank upstairs to the designated eating area. Back home in Singapore, as in many other cultures, eating is often a very social activity. But at the retreat, the seats were designed for eating alone, all facing outwards with a respectful distance between them. 
With no need to talk with my mouth half-full, no screen to fixate on and no social pressure about eating too little or too much, too fast or too slowly, I found that I could focus better on savouring the food. This made it a lot more enjoyable and satisfying. 

The food quickly became one of my favourite parts of the retreat. As someone who loves my steak and fried chicken, I had been apprehensive about going vegan for two whole days. But the meals were so fresh and delicious, and came in such a great variety, that I never felt deprived.
Each meal consisted of about 10 to 15 dishes made from organic produce, mostly grown right on the resort's grounds, and the menu kept changing. Of the six meals I had there, no two were identical - while there were some items that made repeat appearances, there was always something new.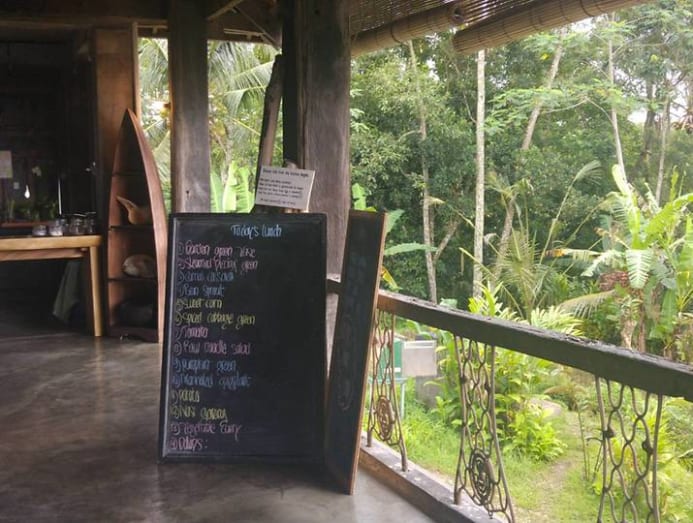 Some of the most memorable dishes: Pumpkin eggplant tacos, curried cassava, moringa leaf "angel eggs" (a spin on the classic deviled eggs) and vegetarian nasi goreng. 
Having always thought of vegan food as bland and boring, I was amazed by the creativity that went into each meal. I was not just a convert, I was obsessed. 
I planned my days around eating, appearing like clockwork just as the gong signifying mealtime sounded so I would have time to rest between helpings and try more of the dishes.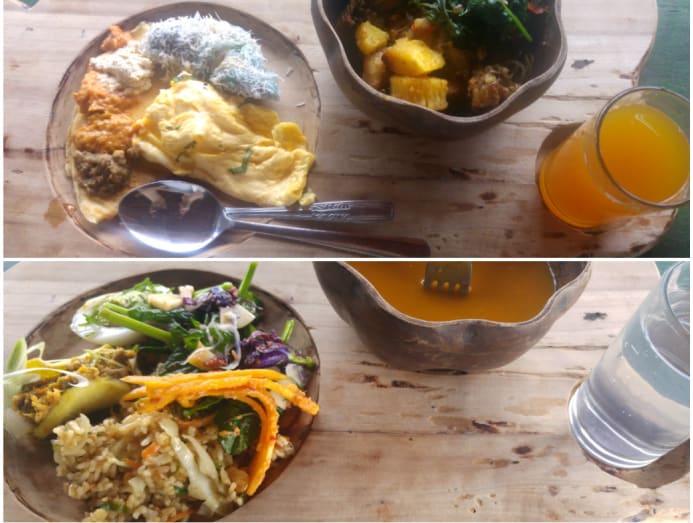 One morning, having grabbed a small muffin as an afterthought with my breakfast of banana pancakes and freshly baked bread, I almost teared up at how perfect it was - crispy on the outside, moist and gooey on the inside, and thoroughly infused with the haunting aroma of cinnamon.
In between meals, there were healthy snacks to munch on - cookies made of peanut butter and cacao or nutmeg and cashew, and karo beans - and a selection of fresh herbs and fruits to make your own herbal tea. 

The dining area also served as a library, with shelves of books on a range of topics such as spirituality, travel and fiction, and comfortable beanbags and sofas to lounge on. 
I whiled away many hours here, reading or jotting down thoughts in my notebook in quiet companionship with the other guests.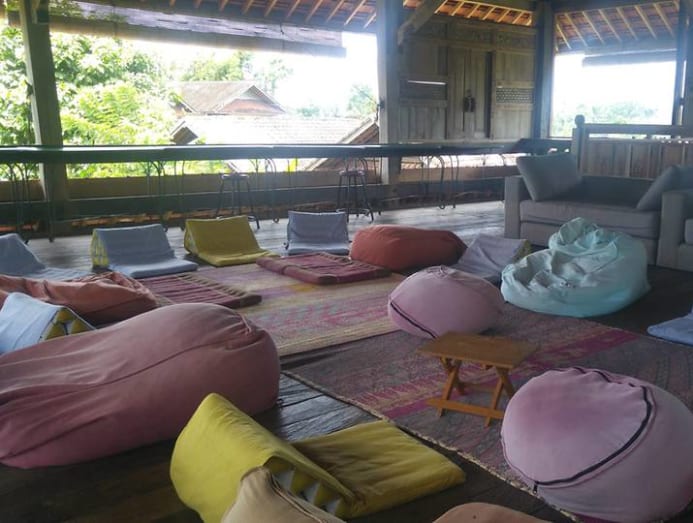 The time passed surprisingly quickly and my days felt full, despite there being little to do compared to my normal schedule. Two days was almost too short. I did a little bit of yoga and meditation on my balcony, took a walk along the designated jungle path and explored the resort's diversions, such as a walking meditation labyrinth and a ring of shaded hammocks. I also tried out a guided meditation session, but participating in a group activity felt a little odd when I was there to be alone. 
Living simply made me more aware of what was extraneous in my life and made me notice the small things, such as how I would instinctively start swiping through my phone when I turned it on to check the time even when there was no reception or internet connection. 
This gave me the little push I needed to get back on track with habits I knew were beneficial but had somehow allowed myself to drop - like setting aside some time every day to recharge and reflect alone, even if just for a few minutes of meditation. Once I came home, I also finally got a proper watch to cut down on how often I have to look at my phone, a minor but meaningful change that has helped with unplugging off-hours.

A silent retreat is no magic pill: I came back refreshed, not a changed person. What it did do was provide just the right environment for me to nourish the most important and permanent relationship - with myself - in a way that felt completely natural, and ground me with enough self-knowledge to know what I need to get back in a productive state of mind when dealing with challenges.
If the clutter of daily life felt like it had knocked my alignment a little off-kilter, being alone helped everything click back in place where it should be, almost as if by some gravitational force. For this, I would do it again.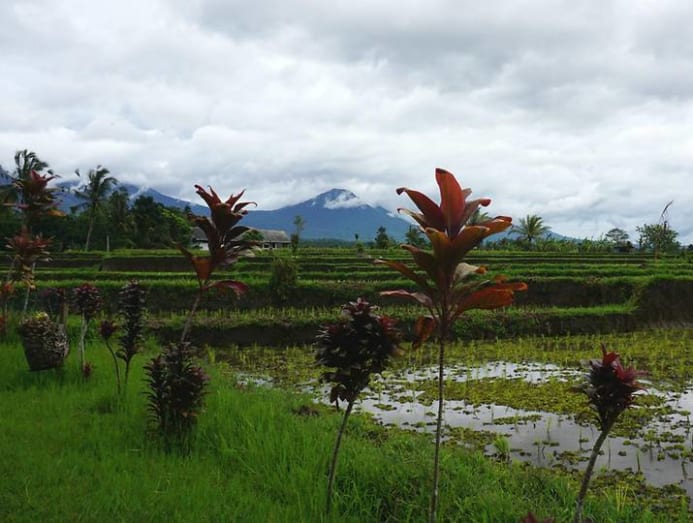 Address: Banjar Mongan, Penatahan 82152, Indonesia
Room rates: From US$25 for a bed in a dormitory to US$90 for a private bungalow, with a mandatory US$35 per day for the day pass
Website: https://www.balisilentretreat.com/