The new i8 Roadster and Z4 First Edition make their debut at BMW World Singapore
The event, held from Aug 25 to 26, also showcased heritage cars and what the future might bring with the Concept X7 iPerformance.
Every four years, an event named BMW World treats fans to an extravaganza of all things, well, BMW.
This year, the overarching theme of the event, held at Suntec International Convention and Exhibition Centre from Aug 25 to 26, was "passion and joy", it debuted a good number of high-octane performance models to the public.
The big surprise of the show was the appearance of the brand-new Z4 Roadster, a car that had just enjoyed its global unveil several hours before the opening of BMW World Singapore at the Pebble Beach Concours d'Elegance in Monterey, California.
Joining the Z4 was the Singapore reveal of the carmaker's flagship two-door sports car, the 8 Series, plus the white-knuckle M2 Competition and frugal-yet-rapid hybrid i8 Roadster.

Also in attendance was the BMW Group's other brand Mini (the Bavarian automaker has owned it since 2000). Virtually its entire range was there, including the Clubman station wagon and Countryman compact SUV, along with a classic Mini decorated with fashion icon Sir Paul Smith's signature stripes.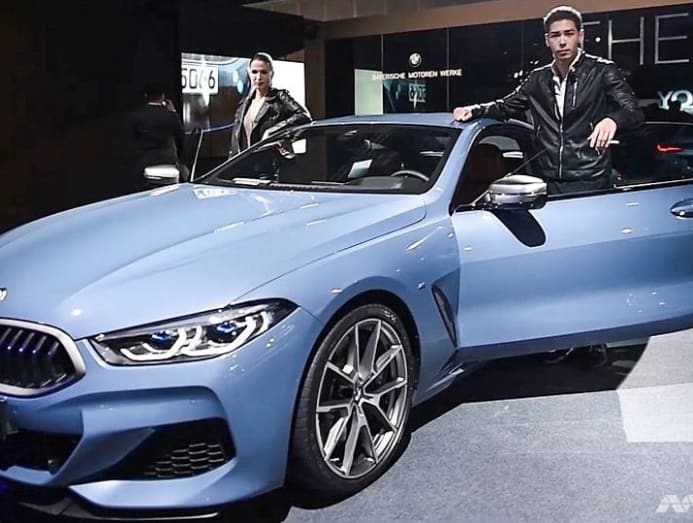 If you didn't have the chance to partake in the festivities, never fear: We've put together the five most significant cars exhibited at BMW World that caught our eyes.
BMW i8 ROADSTER
To say that the i8 Coupe caused a bit of a stir back in 2014 would be a bit of an understatement.
Here was a car that looked a good decade ahead of its time, riding on a carbon fibre and aluminium chassis, and was usually the sole purview of million-dollar supercars and with a petrol-electric plug-in hybrid drivetrain delivering pace without the associated environmental guilt. Oh, and those dramatic beetle-wing doors, too.
But now that we're all (somewhat) used to seeing a sports car from 2028 zipping around the roads, BMW has seen fit to release a companion to the i8 Coupe, the i8 Roadster. As its name implies, the main differentiators are a fabric soft top, "double-bubble" rear deck, and a matte grey plaque on the B-pillars bearing the "Roadster" designation. You'll be pleased to know the i8 Coupe's beetle-wing doors are carried over onto the Roadster.
As with the i8 Coupe, the i8 Roadster retains the electric motor/1.5-litre three-cylinder petrol engine of its hard-top counterpart, but with a slightly greater capacity for its lithium-ion battery pack. This allows the i8 Roadster to run purely on electron power for a claimed 53km at speeds of up to 120km/h.
In addition to that, the i8 Roadster also brings to the table some new colours, with the car exhibited at BMW World Singapore 2018 clad in E-Copper metallic. Orange to you and us, but to BMW, it's high-tech orange. Or, well, E-Copper.
BMW CONCEPT X7 iPERFORMANCE
Let's leave aside for a moment what a massive coup getting a concept car flown over for BMW World Singapore is. Such cars are usually one-offs, made specially for motor shows (this one was first exhibited at last year's Frankfurt Motor Show), so we can only imagine how much it's insured for.
Anyway. The X7 may still be a concept for now, but it's only a matter of time before it reaches production. The X7 is a clear signal of intent from BMW it wants to compete in the upper-upper echelons of the luxury SUV segment, taking the fight to the Range Rover Vogue and Porsche Cayenne Turbo.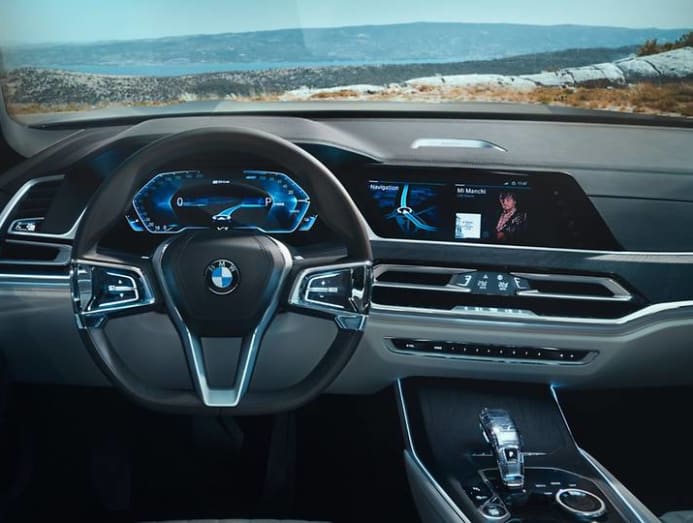 Hitherto the X7, the largest and most luxurious SUV BMW had in the range is the X5, which technically occupies the same space in the model hierarchy as the 5 Series. It's difficult to extrapolate what the production X7 will be like, but given it's meant to be the 7 Series in BMW's X lineup of SUVs, expect luxury – and lots of it. That is to say, plenty of leather, premium wood trim and metal surfaces.
The X7 also represents a break from BMW tradition in that it has an exceptionally upright profile with a huge glasshouse area (the glazed surface area above the car's shoulderline), making it more "utility" than it is "sport". A brave new BMW for a brave new world, indeed.
BMW M5 (E39)
To simply judge the third-generation BMW M5 (with the internal codename of E39) on its looks alone would be doing it a grave disservice. It does, after all, look no more threatening than a regular 5 Series, though the more eagle-eyed will note the more butch styling, such as a small animal-swallowing front air dam, racy deep-dish wheels and quad tailpipes.
Truth be told, you wouldn't know what you were looking at – unless you knew what you were looking at. And that's the crux of the M5's appeal, because lurking underneath that seemingly innocuous skin is a 5-litre V8 that develops a thumping 400hp.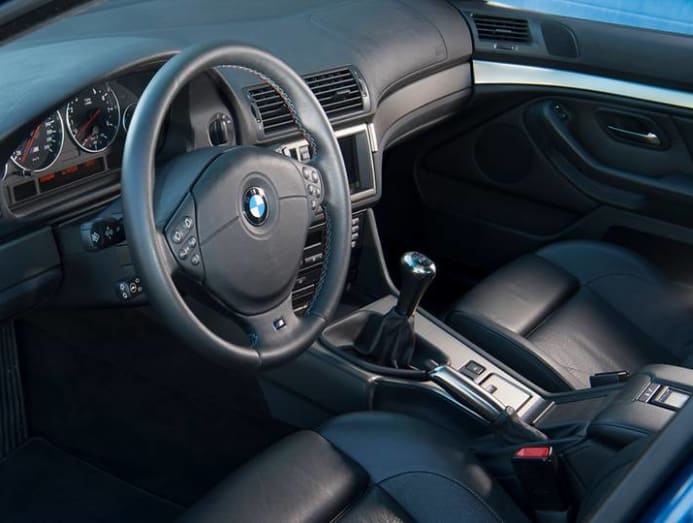 Admittedly, 400hp is middling today, given that the recently launched M5 (the sixth-generation car) develops 600hp, but bear in mind this particular M5 turns 20 this year. It's also helpful to note the E39-generation M5 had had comparable performance to a Ferrari of its day, which gives you some idea how insane it must have been in 1998.
Even more than its performance figures, though, is how the third-generation M5 is viewed today – as one of the greatest driver-focused sports saloons of the modern era. Owing to the vagaries of the COE system and a hefty annual road tax bill, fewer than a handful of E39 M5s remain in Singapore.
BMW M3 CSL (E46)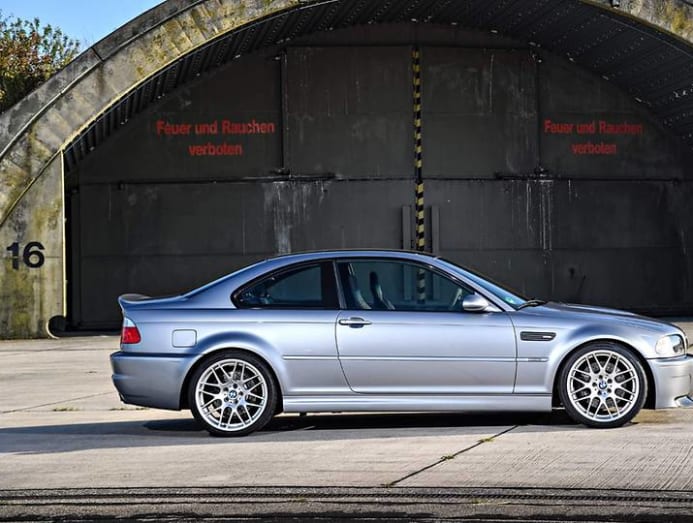 If there were three letters that could send BMW fans into a tizzy, it would be "CSL". First used on limited-run "Batmobile" 3.0 CSL in the early 1970s, BMW revived the hallowed CSL badge again some three decades later and slapped it on the M3.
An acronym that stands for Coupe Sport Leichtbau, German for Coupe Sport Lightweight, CSLs are what happens when automakers take the concept of "less is more" very seriously. And then charge for the privilege.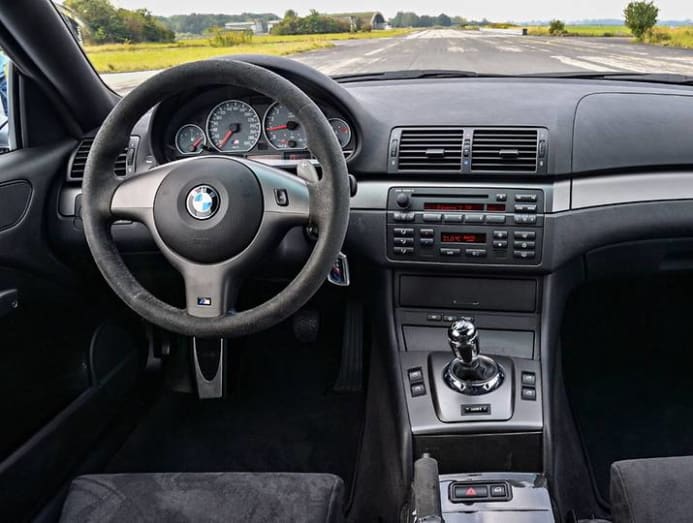 The original 3.0 CSL deleted the interior trim, soundproofing and replaced the glass windows with plastic. The M3 CSL aped its legendary ancestor by axing most of the soundproofing, along with the electrically adjustable seats (replaced by fixed-back carbon fibre bucket seats) and the satellite navigation.
If you were feeling particularly masochistic, you could also tell BMW to leave out the air-conditioning and stereo, saving you the maximum 110kg over regular M3s. Happily enough, BMW gave the M3 CSL a smidge more power (17hp to be precise) over standard M3s, for a grand total of 360hp.
As with the E39 M5, the M3 CSL is an incredibly rare sight on Singapore roads, again with fewer than a handful around. That's not so much down to our vehicle ownership system, but more because BMW only made 1,383 of them back in 2004.
THE NEW BMW 8 SERIES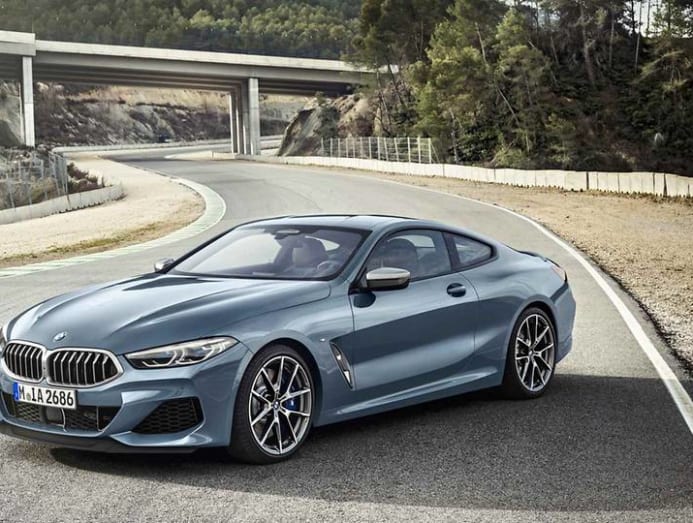 If looks could kill, the BMW 8 Series would do it. All long of nose and low-slung of silhouette, with an aggressive overbite known in automotive design circles as a "shark nose", it's clear the all-new 8 Series means business.
If its badge sounds familiar, it should. It revives a nameplate last seen in 1999, and while it may be marginally smaller than its predecessor, it stays true in spirit, at least. Pitched as BMW's top-of-the-line, two-door sports car, the 8 Series was, and is, a grand tourer of the highest order.
Made to have equal amounts of speed, comfort and mile-gobbling ability, the 8 Series exhibited at BMW World Singapore was a pre-production example, with it set to go on sale in the months to come.
However, what we know about it so far, we really like. A chassis comprised of exotic materials like carbon fibre, aluminium and magnesium helps keep the weight down while maintaining rigidity.
The new 8 Series also plays host to other small, but clever ergonomics touches. BMW says the low seating position in the rear seats negate the need for headrests, which is handy because cars of its ilk tend to have fairly small rear windows, and headrests can eat into what is already spare rearward visibility.
Test drives can be booked at the Performance Motors or Performance Munich Autos showrooms.