Taylor Swift music video director gets into Twitter war with K-pop group BTS' fans
Grammy-winning director Joseph Kahn refused to apologise after a "joke" about the K-pop stars having had plastic surgery and calling them "crazy rich Asians".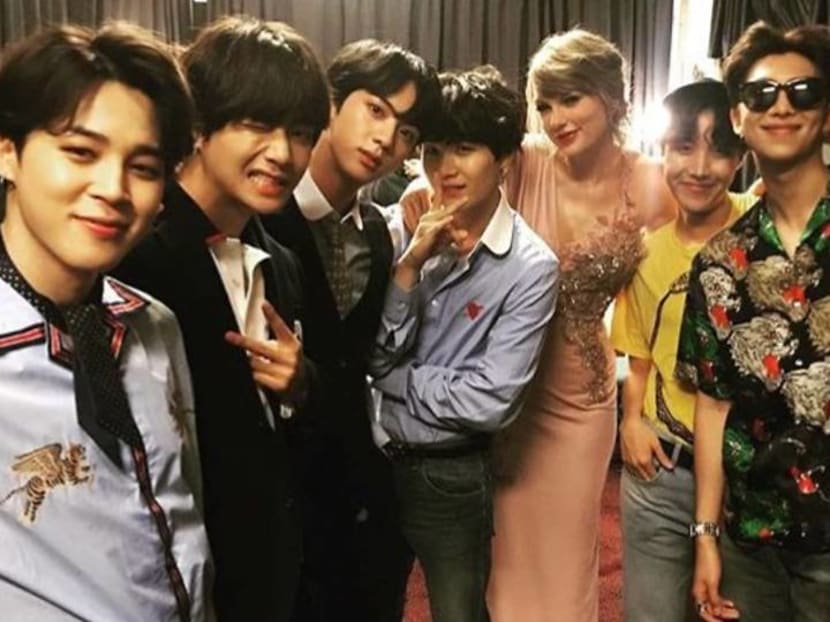 When it comes to all things related to BTS, don't mess with its Army.
A Twitter war recently erupted between the K-pop group's massive and loyal fan club and music video director Joseph Kahn after the latter called them "crazy rich Asians" and accused them of having had plastic surgery.
It began last week, when the Korean-American film and music director tweeted, along with a BTS photo: "They all have plastic surgery. They are all wearing lipstick. This is what Crazy Rich Asians actually look like."
Cue: Outrage from the BTS Army.
"His attitude needs surgery," wrote one. Some tweeted old photos of each group member to refute Kahn's claims. Still others slammed him for criticising men wearing makeup, taking to task "Joseph Khan and all the other people who can't stand to see men breaking gender norms."
But Kahn, who has won multiple Grammys while working on videos for Taylor Swift and Eminem, wasn't quite done yet, with another tweet that slammed "Asian Americans" for "feminizing our men".
On Aug 14, the 45-year-old director, who was born Ahn Jun-hee in Busan, reacted to the backlash, saying he was only kidding. "I tweeted a joke about BTS and apparently it became national news in Korea lol. I wish my Trump jokes had as much power."
But he stopped short of taking it all back. "And no, I'll never apologize. Suck a d**k," he added.