Ladies, it's time to embrace your natural, curly hair
Managing curly hair in this humidity has its problems, but you can drop those flat irons and love your natural hair. Here's how.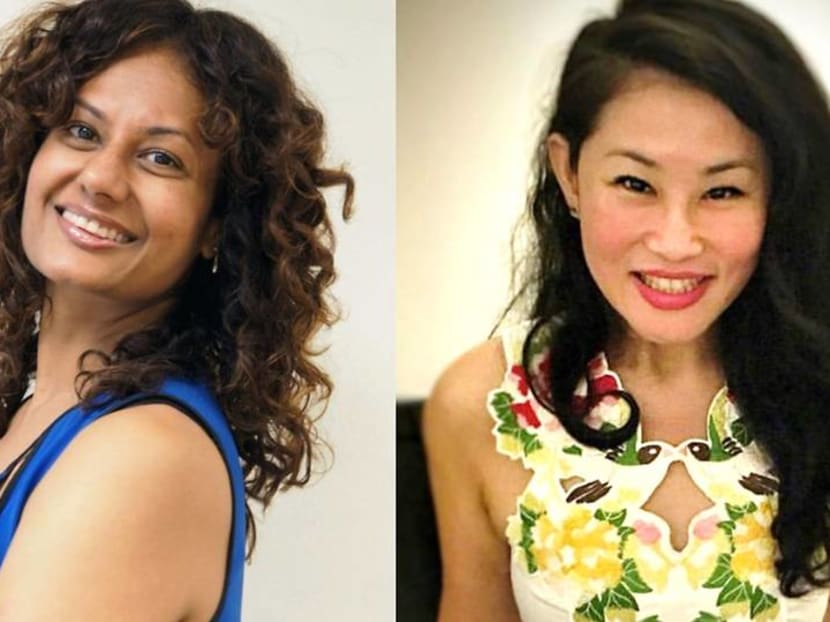 Alicia Keys bares her face as proudly as she does her curly hair. And she is not alone in this celebration of natural beauty and ethnic pride.
Other US celebrities such as Zendaya also rock their curls on the red carpet as loudly as Viola Davis, whose recent Oscar appearance was made all the more stunning by wearing her voluminous coils parted down the middle.
Seems like there's a growing movement in America of women flaunting their natural, curly locks the way they were intended – and who's to say we can't do the same thing in Asia, even if poker-straight tresses and hair relaxing dominate our hair scene?

WAYWARD HAIR = WAYWARD BEHAVIOUR?
Admittedly, the humidity doesn't make it any easier. Ask any woman born with curly or wavy hair, and chances are, she has struggled with it (or still does) at some point in time.
"Growing up, I hated my hair because it was frizzy and would tangle easily," said Reshani Iranga Satharasinghe, 39-year-old behaviour consultant with Goldilocks-like ringlets.
"I was also aware that my hair was much messier compared to those with smooth, straight hair."
Curly hair could also get women into a different kind of tangle that isn't helped by the stereotypes we have.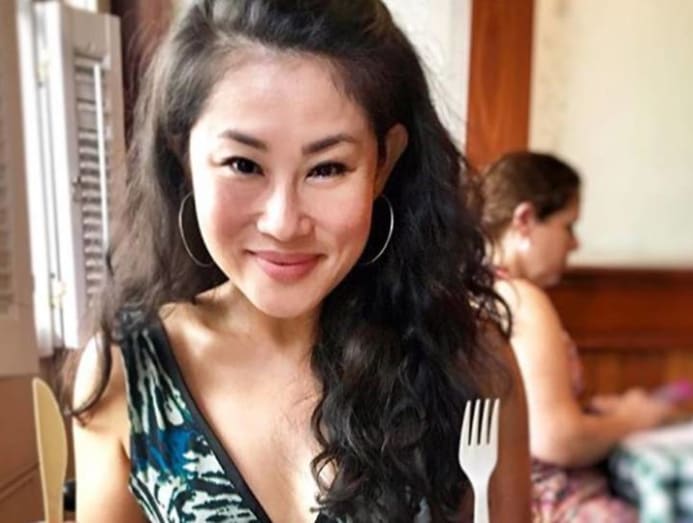 "As a child, I was told that I must be a naughty girl because I had messy, curly hair," said big-curl girl and radio personality Denise Tan, who hosts Lunchtime Jukebox on Gold 905.
"Once, I was pulled aside by a teacher and reprimanded because she thought I had permed my hair," said Tan of her primary school experience.
"She didn't believe me when I insisted I didn't. How can a Chinese girl have such curly hair? I told my mum about it and she had to find an early photo of me with curly hair to show the teacher. I guess wayward hair equals wayward behaviour to some."
As adults, the impression that women with curly hair can't be taken seriously persists. As a result, women feel pressured to rein in their "wild" hair to look professional or to be considered favourably at a job interview.
MORE WOMEN EMBRACING THEIR CURLS
It isn't surprising that many women turn to rebonding or hair relaxing to manage their curls – and society's impression of them. For Satharasinghe, it was about the only option she knew in her college and university days. "Most of my previous hairstylists asked me to straighten my hair. It was almost as if they didn't know what to do with it," she said.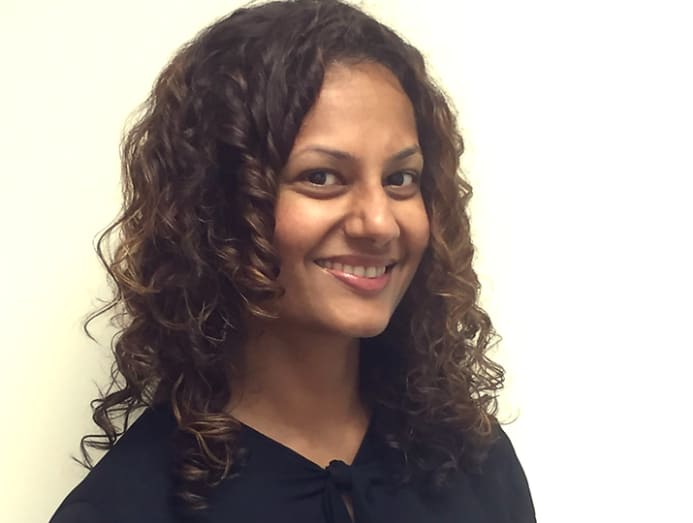 Even hair professionals like Annie Tay, who is the 36-year-old style director of CALEO Salon, stumbled in her early search for a solution to her own Maggi mee-like tresses. 
"Hair relaxing, straightening ... you name it, I've tried it," she said.  
"But my hair didn't stay glossy and straight for long, and I would have to go back to the salon for the whole process again. As a result, my hair got dry and damaged. Because of this reason, I've noticed more women embracing their natural curls about two to three years ago," she said.
For others, like Tan, it was the awkward growing-out phase that made her abandon rebonding. She had tried it twice, and didn't like the look of her hair in between sessions. "I looked like a head of broccoli when I was growing out the rebonded portion of my hair – curly on top and straight at the ends," she said.
Furthermore, Tan felt that the rebonded look took away her identity. "I am known for my big hair and rebonding felt like I was bonded. It felt unfree," she said. 

THANK YOU, HALLYU
The shift towards natural curliness could have had help from an unlikely place: Hallyu or the wave of K-beauty perpetuated by Korean stars flaunting S- and C-shaped curls.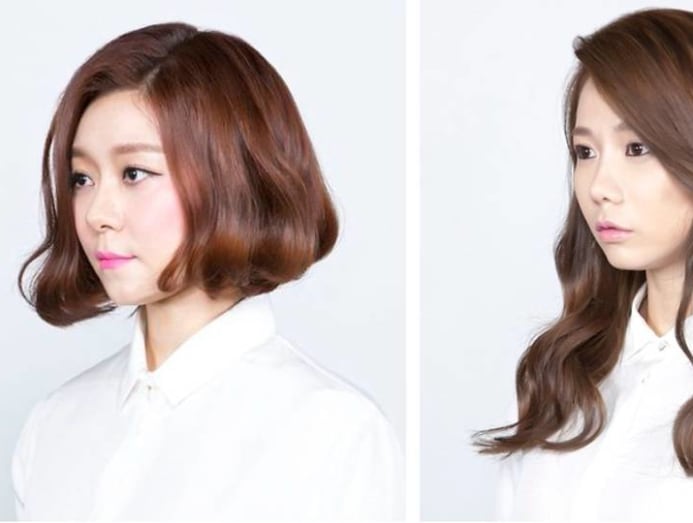 "About four years ago, more clients started asking for the Korean perm, where the hair ends curl inwards to create a gentle bob-like effect," said Ken Hong, the salon director of Evolve.
In some cases, knowing how to finally manage their hair convinced some women to come over to the curly side.
Meeting the right hairstylist was Satharasinghe's turning point. "My hairstylist moved to Thailand in my mid-20s, so I had to look for a new one to cut my hair. While walking on the street one day, I met a blonde woman with lovely curly hair, and I had to ask her where she got her hair done," she said.
"I went to the salon the woman recommended, sat down and observed how the hairstylist styled my hair after he had cut it. As it turned out, I could replicate the look at home quite well! Since then, I have been wearing my hair curly and haven't looked back."
In a city where curly hair is still the exception rather than the norm, Satharasinghe thinks that her ringlets are "considered more unusual and interesting". "I typically get compliments," she said.
Tay also agrees that her hair is what sets her apart – and is also her walking advertisement. "My friends say they would not lose me in the crowd easily. All they have to do is to spot my hair! Some people are still not convinced that this is my natural hair texture; they find it hard to believe that curls like mine exist naturally in Asians."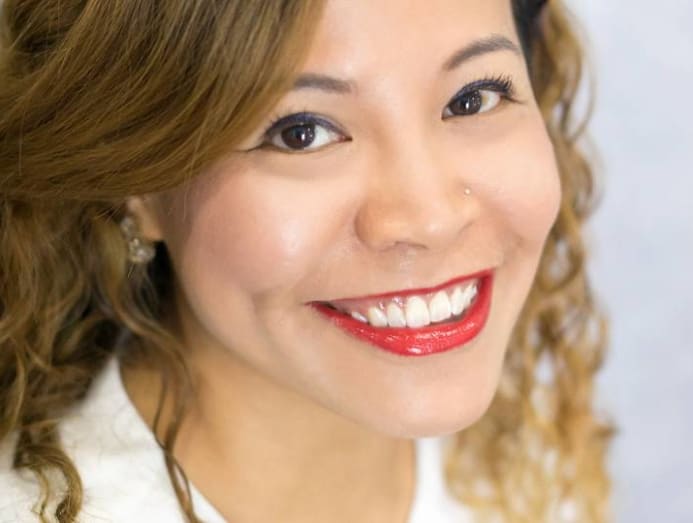 So, should there be a natural hair movement to help curly hair gain wider acceptance? Tan doesn't feel a need to "rage against the straight hair machine".
"A movement signifies something is wrong and there isn't anything wrong if you like to wear your hair straight or naturally curly," she said.
"But if you are told that curly hair is ugly, and you wake up hours ahead to flat-iron your hair, don't. Don't let people tidy you up because they think curly hair is messy, and put you into a box," she said.
Some advocates for girls with curls, like Tay, are using their own experience to educate and convince. "There are quite a few women who do not know how to handle their natural curls. Neither are they aware of how beautiful their hair is. So, when they come to me, I would advise them to embrace their natural beauty and how to manage their hair. But not every woman is convinced. Out of 10, two would still choose to rebond their hair after my consultation," said Tay.
YOU CURL, GIRL
If you've decided to put away the flat iron and cancel the rebonding session, here are some tried-and-tested tips gleaned from curly girls to help you flaunt your natural hair's beauty. 
Don't wash your hair every day. Your scalp's natural oils can help to hold the hair together and keep away frizz and flyaways. 
Use dry shampoo to soak up grease on the scalp in between your regular shampoo sessions. 
Find a good hair product that suits you. Some options to enhance curls and tame frizz include Aveda Be Curly Curl Enhancer, Moroccan Oil Curl Defining Cream, Natulique Curl Defining Hair Cream, John Frieda Frizz Ease Secret Weapon Touch-Up Creme and argan oil. 
Don't rub washed hair with a towel to dry it. The rubbing roughens up the hair follicles and encourages frizz when hair is dry. Instead, use a microfibre hair turban to absorb the moisture. 
Never brush hair when it is dry. To detangle, use a wide-toothed comb and comb through wet hair. 
To enhance your curls, braid hair and go to bed.