'I'm afraid one day it's going to go': Saving Singapore's old buildings one photograph at a time
Singaporean photographer Darren Soh's latest exhibition features images of post-Independence architecture, from old HDB blocks to icons like People's Park Complex and Golden Mile Complex.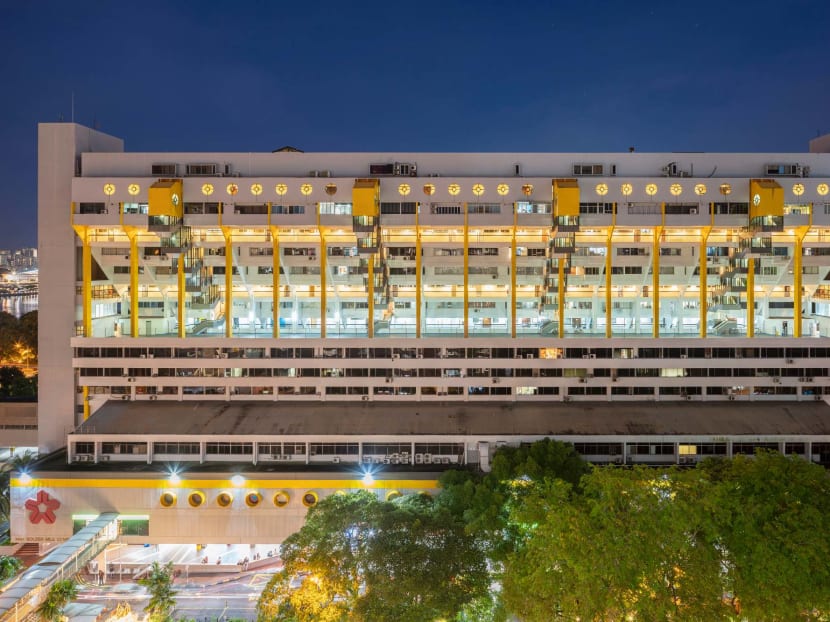 Since 2006, photographer Darren Soh has been making regular visits to a certain HDB block in the western side of Singapore. There's nothing fancy about 82 Commonwealth Close but the 42-year-old keeps taking photos of it again and again.

"It's where I lived from when I was born until the age of five. It was built in 1963 and sits on top of a hill with two other blocks. The view is amazing," he told CNA Lifestyle.
"Every time I get a new camera, I would go there and take the same picture. I keep going because I'm afraid, one day, they'll just announce that it's going to go."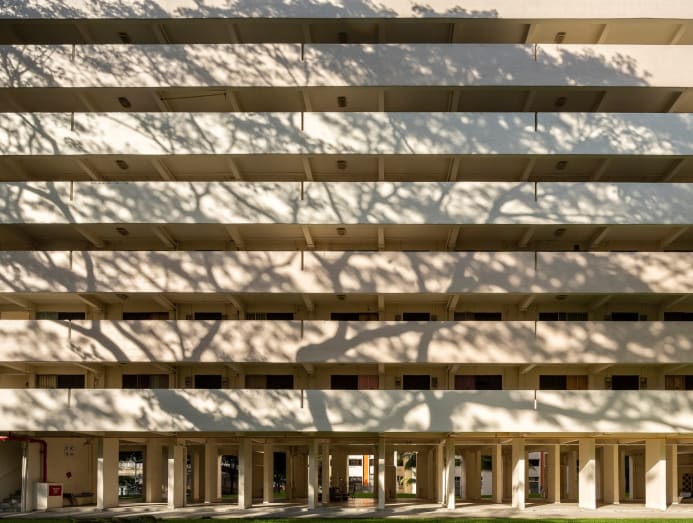 Soh's childhood home is part of a wall montage of 48 HDB block facades he has taken over the years, which is currently found at the farthest end of the room at the Objectifs gallery.
Seen in its entirety, it's a mesmerising image of grids and angles that blend into each other anonymously – until he begins singling them out.
"This one at Havelock Road was built in '67; this is from Redhill, also '67. This is from Commonwealth Drive, that's from Geylang Lorong 3," he said before pausing. "Both have been demolished.
Then, he pointed to yet another image, which vaguely looked familiar. "This is Rochor Centre. If you step outside, you can see it being torn down."
TALKING ABOUT BUILDINGS
The montage is part of Soh's latest exhibition, Before It All Goes, which features photographs of buildings built during Singapore's early independence years from the 1960s and 1970s.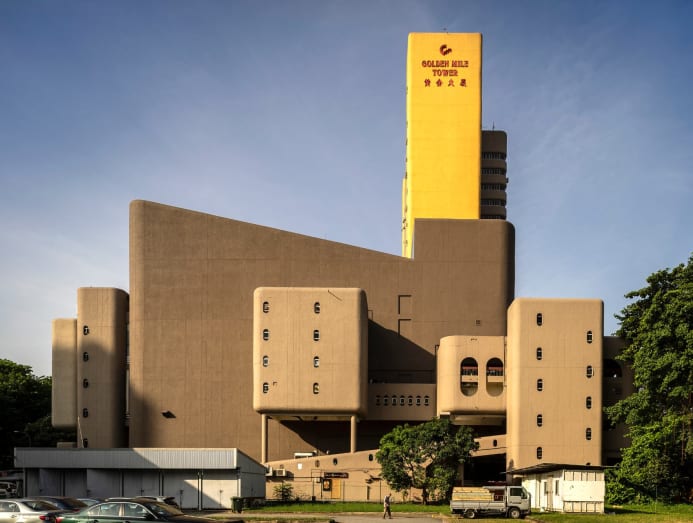 It's not just HDB facades. The show also features eight iconic sites, both commercial and public structures, many of which have been in the news recently.
Aside from Rochor Centre, there are also photos of Pearl Bank Apartments, People's Park Complex, Golden Mile Complex, Golden Mile Tower, Queenstown Cinema, Tanglin Halt Estate, and the swimming complexes in Bedok and Buona Vista.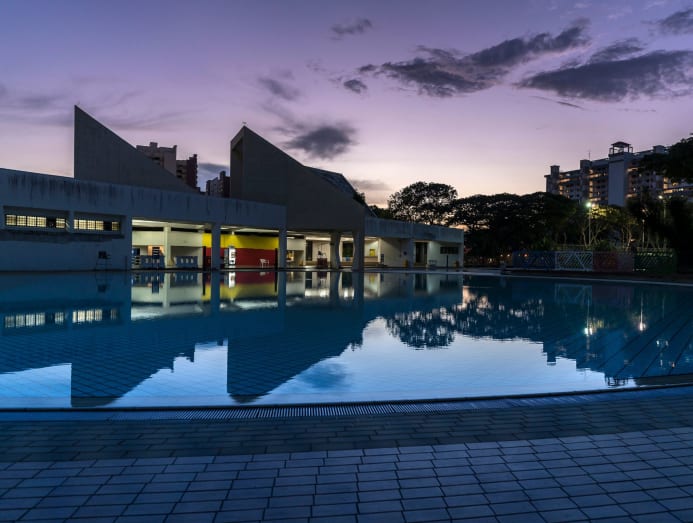 Like the housing buildings, some of these landmarks are gone while the fate of others are up in the air.
And Soh – who has also released a book and a collaborative documentary – hopes his images will help get people talking about them.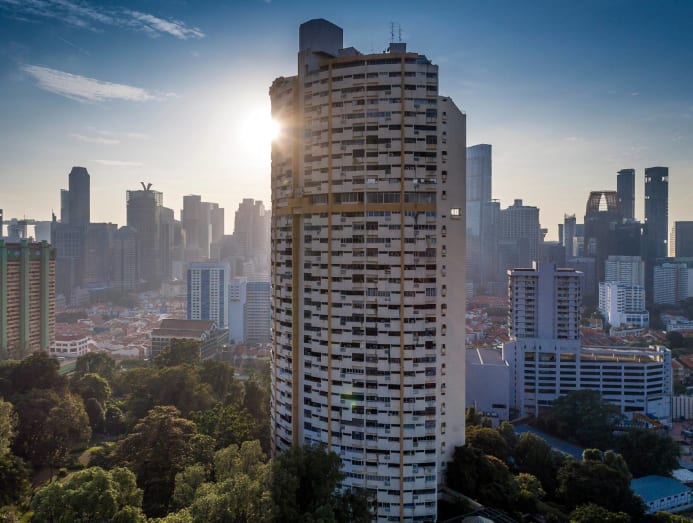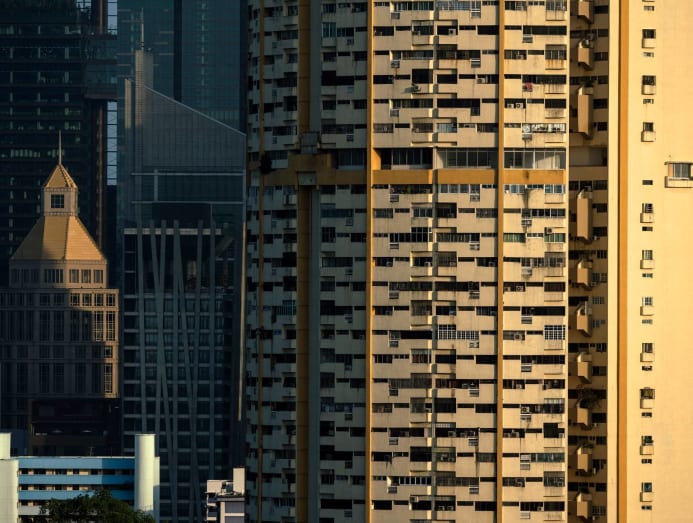 "There are 7,000 conserved buildings in Singapore but the fact remains that only 15 of them were built after Independence. We have lots of conserved buildings from the early 20th century, but the message I get is that everything that came after 1965 are not so important," he said.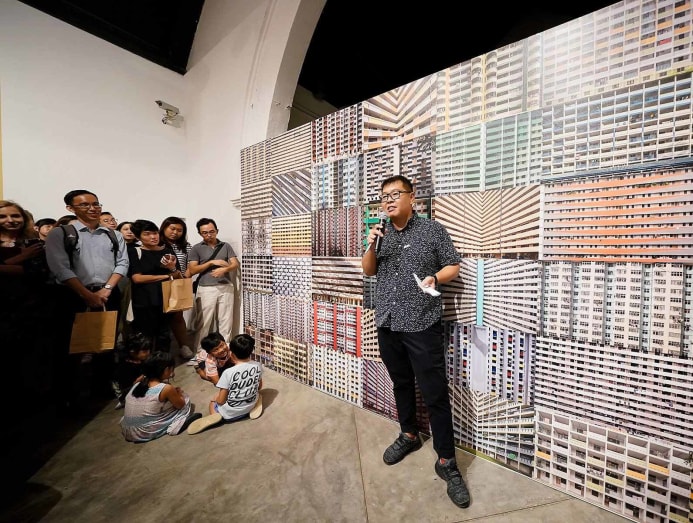 "We need to talk about this whole idea of urban renewal and whether there's another way out, rather than just keep demolishing and building new ones. If some of them can be saved because of more conversations, that would be great."
TANGLIN HALT AND QUEENSTOWN CINEMA
A professional lensman for the past two decades, Soh's love of architectural photography began in 2006, when he was commissioned to do a series on Marina Bay for international magazine Monocle. Following the transformation of the site into the future Marina Bay Sands made him realise the value of taking these photos.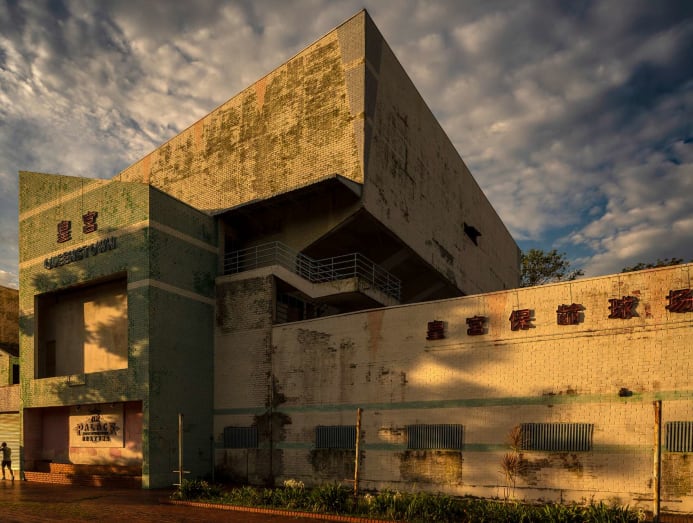 On the side, Soh began his personal project of simply documenting Singapore's old buildings. But, he said, things took a slightly more serious turn a few years ago. In 2013, Queenstown Cinema was demolished and, a year later, came news that Tanglin Halt Estate was to be torn down under HDB's Selective En bloc Redevelopment Scheme (SERS).
"It was the largest SERS project to date. The government had never announced the demolition of 31 blocks at one go. It was a really large estate and for them to just move everybody, it was like, 'really?'. The decision-making felt very unilateral," he said.
The two developments prompted him to hasten his documentation process – especially when it came to residential buildings.
"I would rapidly go and photograph places that are going en bloc, no matter how insipid they may appear. I also keep telling my friends to let me know when their condos are going en bloc so I can go photograph them," he said.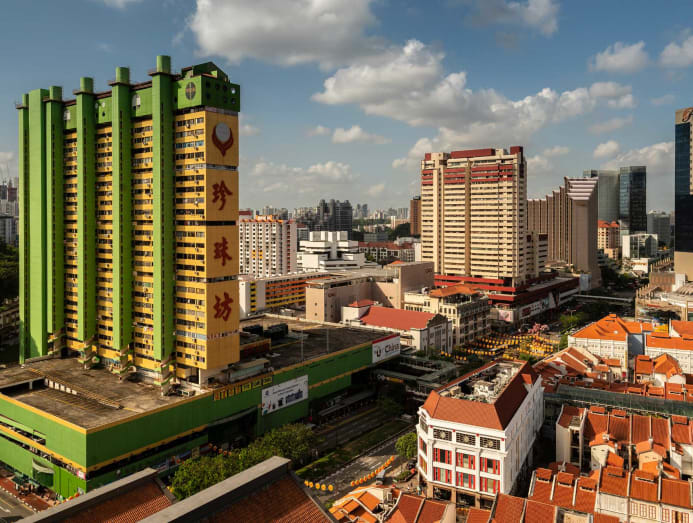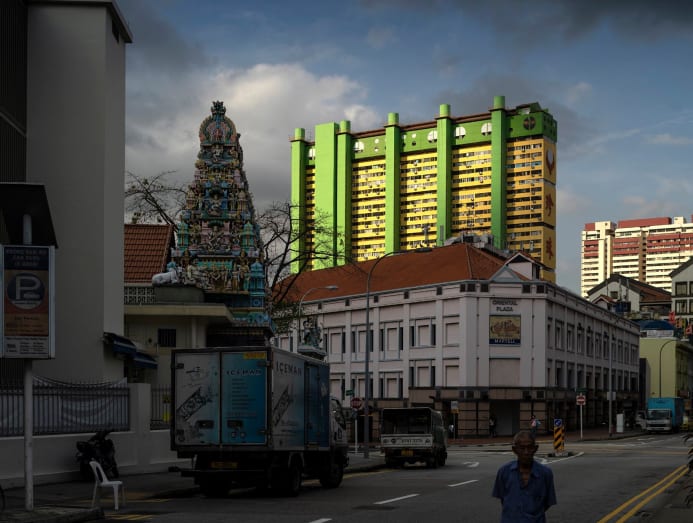 Soh would also scour the newspapers for any en bloc announcements and surf property websites and old HDB annual reports for more information on buildings.
THE SUCCESS OF DAKOTA CRESCENT
Soh acknowledges how complicated things are. It's a tangled web of issues, he said, from the heritage standpoint to commercial considerations, issues of space and people's investments.
Reacting to Prime Minister Lee Hsien Loong's recent National Day Rally speech, where the situation at Tanglin Halt was brought up, Soh said: "He actually gave a very good context to why this is going – that it was built at a time when land use was not optimal so it has to go. I think, in a way, I don't think he could've offered much more in light of what's already in motion."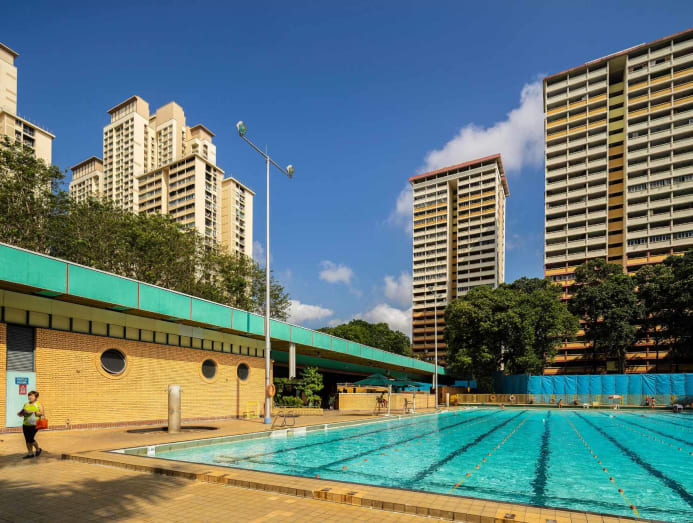 He added: "It may not be our problem now but by the time it gets to our kids, everything will be erased. My son is six years old. By the time he gets married or have children, (Tanglin Halt) will be a memory. And while you are given new, taller, more modern flats to live in, it's a very sobering thought that there's no physical remnant left (of the old flats)."
But if you're into saving old buildings, all isn't completely lost. Soh cited Dakota Crescent as one example of a success story.

"Six of the blocks have been conserved and to me that's a really big win because it's unprecedented. There has never been a case before where the government says 'we're gonna demolish this', a bunch of people came to say 'can you please not?' and they changed their mind," he said. "And also, because the MP in the area, Mr Lim Biow Chuan, believed in saving part of it and actively spoke in Parliament."
YOUR INSTAGRAM PHOTO HELPS
Of course, Soh said he has no illusions that mere photographs would change things just like that. But for him, every single image of these buildings are important – including those you find on Instagram.
"Somehow, many Instagrammers go to a lot of these places. They may be there just because of aesthetics but the fact remains these pictures exist and are part of an archive. I see that as something good," he said.

Whatever fate befalls post-Independence buildings, Soh said he'll continue shooting whatever is there – even if the HDB block doesn't look special, like his childhood home.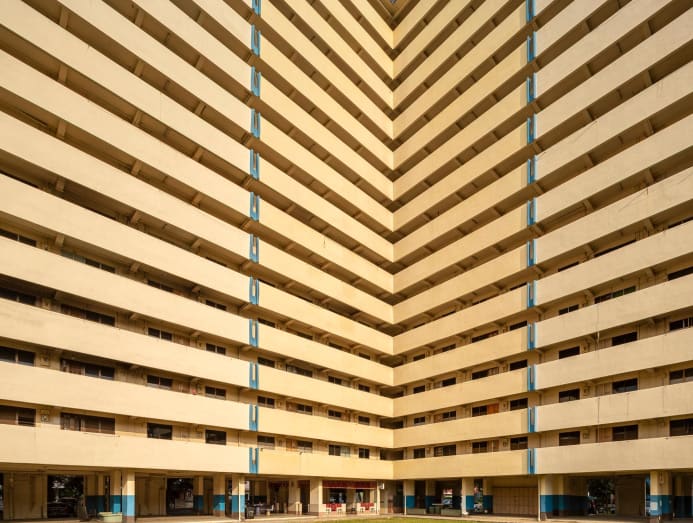 "It looks the same to you and I, but someone who has lived there will be able to tell. As long as the images are special to even just one person, it will be enough. I have people writing to me, 'thank you for photographing this place that nobody wants to. It used to be my home and now it's gone.' And that keeps me going."

Before It All Goes: Architecture From Singapore's Early Independence Years runs until Sep 29 at Objectifs, 155 Middle Road. Free admission.