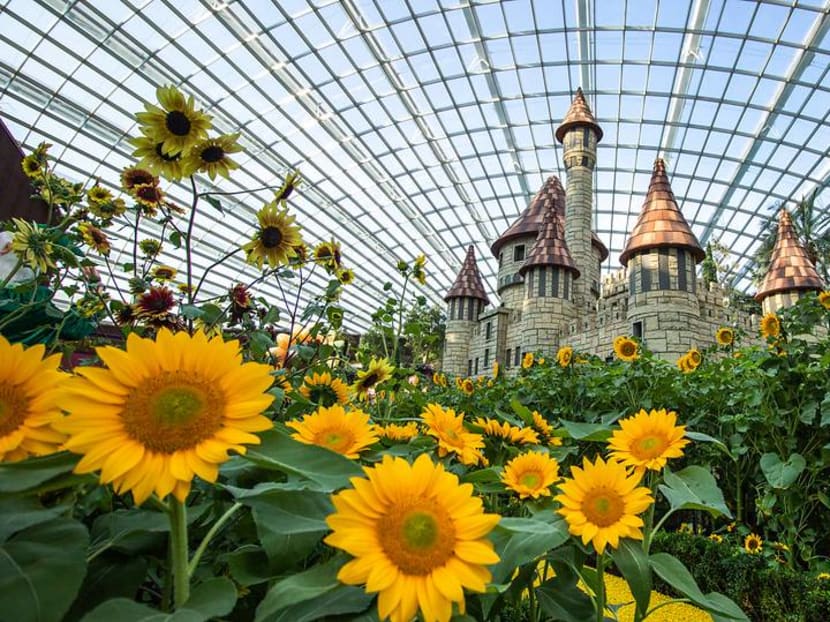 SINGAPORE: Gardens by the Bay's Flower Dome is bringing in some sunshine with its latest display of more than 10,000 sunflowers. 
The floral display, 'Sunflower Surprise', will run from Friday (Aug 31) until Oct 21. 

The display will have more than 50 varieties - the largest variety of its kind in Singapore - and features the fluffy 'Teddy Bear' to the enormous 'Russian Mammoth', which is as large as a human face. 
More than 16,000 sunflowers of various shapes, shades and sizes are being grown for the display, half of which includes unusual varieties grown from seeds sourced from the United States. 
The sunflowers will be set up against a backdrop inspired by characters and scenes from the classic The Wonderful Wizard of Oz story. 
Familiar characters which can be spotted among the blooms include Dorothy, as well her friends Scarecrow, Tin Man and Cowardly Lion. 
Flower Dome opens from 9am to 9pm daily.