Sneak peek: Beef Bro opens at Century Square after sizzling Geylang bazaar reception
Prices range from S$5.90 for the chicken cubes to S$14.90 for the hot favourite mentaiko beef cubes.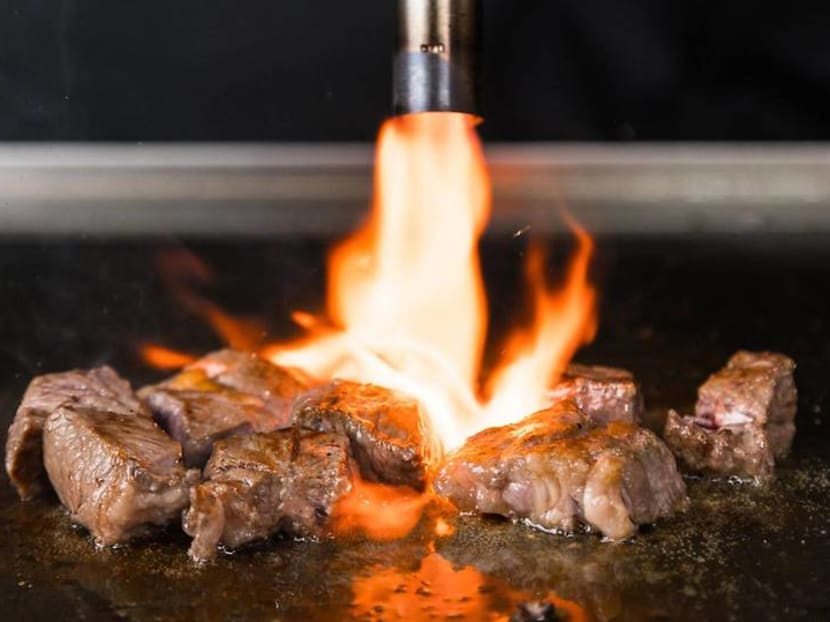 Follow our CNA LIFESTYLE page on Facebook for more dining stories and videos

SINGAPORE: If you were one of those who stood in line for the flame-grilled halal beef cubes at the Geylang Serai bazaar last Ramadan, you'll be happy to know that Beef Bro will officially open at the newly renovated Century Square in Tampines on Aug 5.

Beef Bro, fronted by Mediacorp actor Danial Ashriq, was one of the fresh young businesses that drew crowds at the bazaar, with wait times that ranged from 15 minutes to one-and-a-half hours, depending on your luck. 

Danial has taken a step back from the business to focus on acting, however, and it's now managed by 22-year-old co-founder Norvan Tan, along with his father, partner Kelvin Tan and chef Khairul Anwar Zakaria.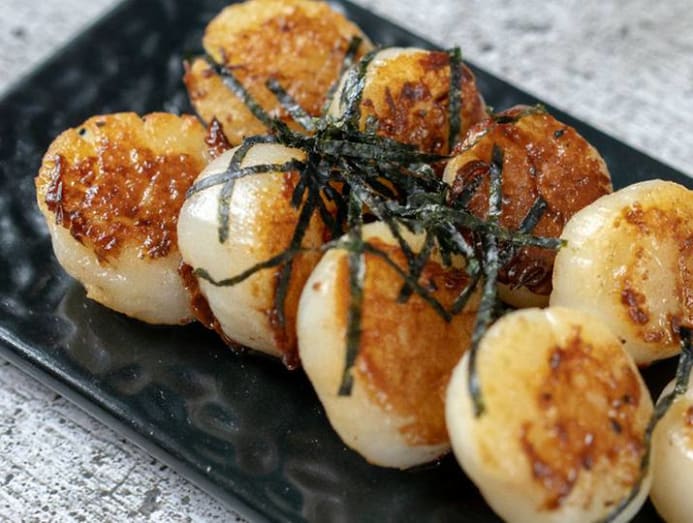 Tan, an NSF, said he was introduced to the idea of flame-grilled meat while on holiday in Taiwan. 

"Live-cooking meats with a blowtorch is a popular Taiwanese concept," Tan told Channel NewsAsia. "They do mostly beef cubes there and use simple seasoning. I thought the cooking method gave the meat a very unique taste - the beef is slightly charred on the edges, making it more savoury." 
"Beef Bro adopts that concept while incorporating sauce flavours that appeal to local taste buds, such as sambal belacan, mentaiko sauce, garlic chilli and barbecue sauce," he added. 
At their takeaway kiosk, Beef Bro will not only be selling their signature blow-torched meat and seafood cubes, but also bento sets with brown or Japanese rice, cherry tomatoes and sweet corn.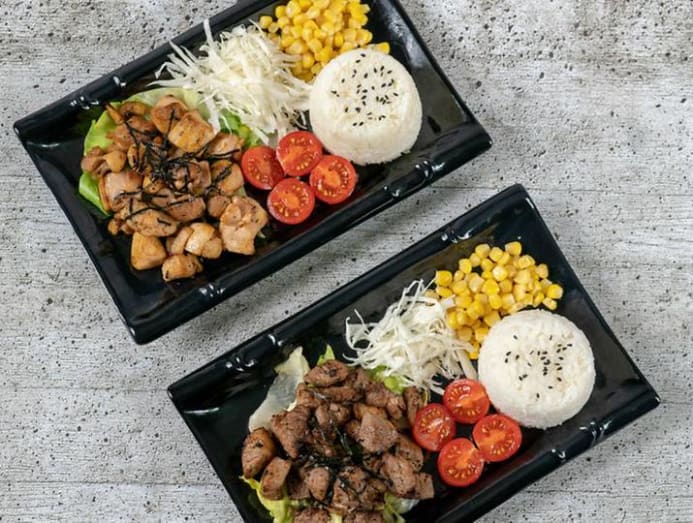 A la carte prices range from S$5.90 for chicken cubes to S$11.90 for mentaiko scallops, while the sets will set you back S$8 for a chicken cube bento (mentaiko or mozzarella cheese costs an additional S$2) and S$13 for a scallop bento. 

The hot favourite mentaiko beef cubes are priced at S$14.90 per serving. 
All orders are freshly grilled on the spot "for best quality", said Tan. "Customers can also specify their preferred doneness." 
Beef Bro is working towards its MUIS halal certification, but Tan assures the ingredients are "100-per-cent halal". 
If that sounds good to you, next time you're in the east and someone asks, "What's for dinner?", you only have to answer: Beef Bro.
Beef Bro is giving away 200 free portions of beef cubes on Aug 5 at #B1-38 Century Square, 2 Tampines Central 5.