Korean-American star Eric Nam buys out Crazy Rich Asians screening in pursuit of #GoldOpen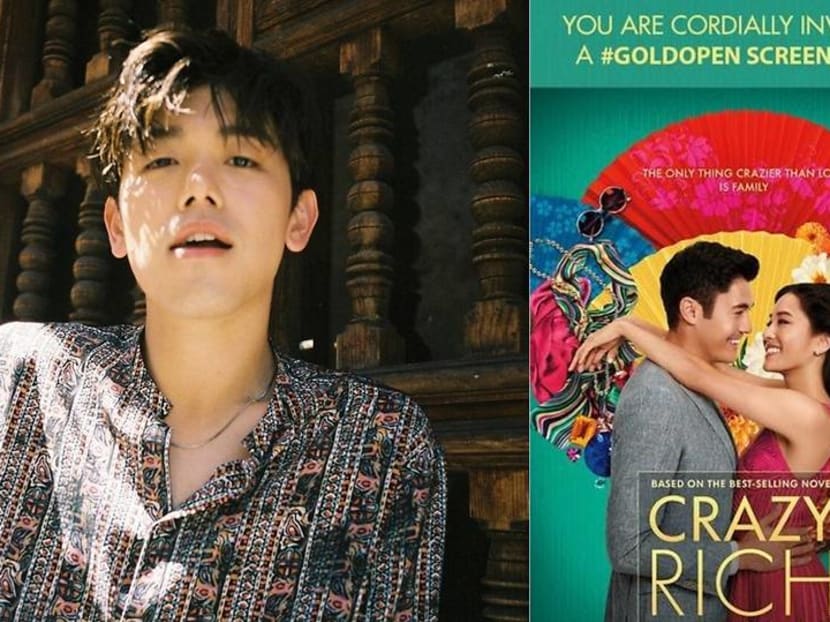 Follow our new CNA LIFESTYLE page on Facebook for more trending stories and videos
SINGAPORE: Korean-American pop star Eric Nam recently bought out a theatre screening of Crazy Rich Asians as part of a US campaign to see the romantic comedy, the first major Hollywood studio movie in a quarter of a century to feature an All-Asian cast, have a "gold open".
In a social media post on Thursday (Aug 16), the singer-songwriter revealed he had bought out an evening showing that day at a theatre in his hometown Atlanta, Georgia so that fans, friends and family could watch it for free. 
"Why? Because we're tired of being under and misrepresented in mainstream media and we want decision makers to understand that WE ARE HERE, WE ARE ABLE, WE ARE INFLUENTIAL AND WE ARE IMPORTANT," he wrote. 
Crazy Rich Asians, which is based on the best-selling novel of the same name by Singapore-born author Kevin Kwan, stars Fresh Off The Boat's Constance Wu, Malaysian stars Henry Golding and Michelle Yeoh, and American rapper Awkwafina, among others. 
Local thespians Pierre Png, Amy Cheng, Janice Koh, Fiona Xie and Selena Tan also appear in the movie, which was partially filmed in Singapore. 
Since it was announced, the show has sparked discussions about identity and diversity in Hollywood. 
"The success of Crazy Rich Asians is about US - OUR community," said Nam in his post. "This is about directly impacting our future and futures of generations to come. To be the first full Asian cast movie in 25 years is absolutely INSANE." 
He added: "Let's pull together as a community and SHOW UP. The Nam brothers hope that we've made it just a little bit easier for you all to do so and to join in. 

"And no, you don't need to be Asian to watch this movie, enjoy the showing, or be a part of this movement. The more diverse the merrier."
CHASING A #GOLDOPEN

The 30-year-old is not the only one in pursuit of a successful opening for Crazy Rich Asians, which is said to be a breakthrough in on-screen diversity. 
About 200 celebrities and organisations are buying out shows and promoting them online with the hashtag #GoldOpen.
Among them are Family Guy writer Teresa Hsiao, Olympic medallist skaters Alex and Maia Shibutani, and singer Kina Grannis.