Hang with Iron Man, 'bend reality' with Doctor Strange and dance with Baby Groot at ArtScience Museum
CNA Lifestyle checks out the new Marvel Studios: Ten Years Of Heroes blockbuster exhibition, opening Jun 9.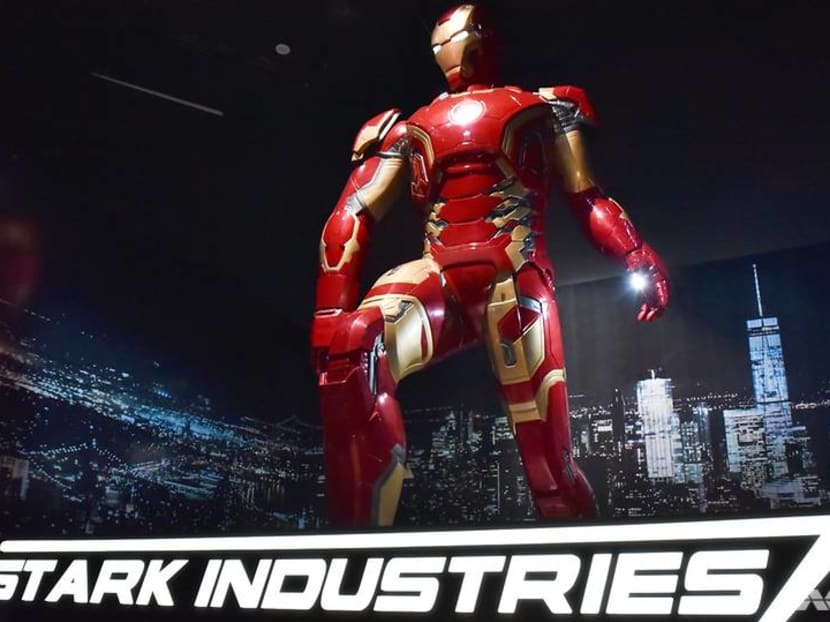 Follow our CNA LIFESTYLE page on Facebook for more trending stories and videos
SINGAPORE: Fancy having a dance-off with Baby Groot? What about creating your own mystical portal ala Doctor Strange? Or simply getting a wefie with Thor and the Hulk?
You can do so at ArtScience Museum's latest blockbuster exhibition on the iconic movies and characters of the Marvel Cinematic Universe (MCU) in the past decade.
Marvel Studios: Ten Years Of Heroes, which opens on Jun 9 and runs until Sep 30, will feature various life-size replicas, multimedia displays and interactive segments that will take visitors on a journey through the different movies under the MCU franchise, which kicked off with 2008's Iron Man.
"A lot of the information provided in the exhibition is the accumulation of the years of work by Marvel Studios, and it's a unique and excellent opportunity for fans to relive the entire 10 years," said Gregory Chia, executive director of SPACElogic, which organised the show, in coordination with Walt Disney Company Southeast Asia and Beast Kingdom.
The exhibit comprises 10 thematic galleries, each focussing on a specific film or character.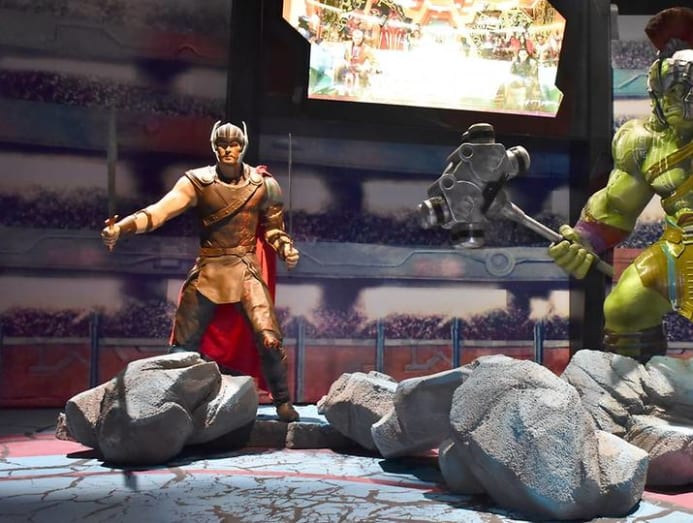 For instance, the Iron Man gallery comprises a digital display of all 30 suits as well as a 5m-tall replica, while Captain America section has a holographic video of the superhero's different shields.
Meanwhile, the Ant-Man and The Wasp gallery includes interactive projections of the two heroes' respective insect minions as well as miniature replicas, which can be seen through magnifying glasses.
Elsewhere, visitors can have a dance off with Baby Groot at the Guardians Of The Galaxy room, or try their hand at being a sorcerer supreme like Doctor Strange and "bend reality" via interactive video screens.
But the exhibition aims to be more than just a fun interactive entertainment showcase – interspersed throughout are different art- and science-related nuggets of real-world information.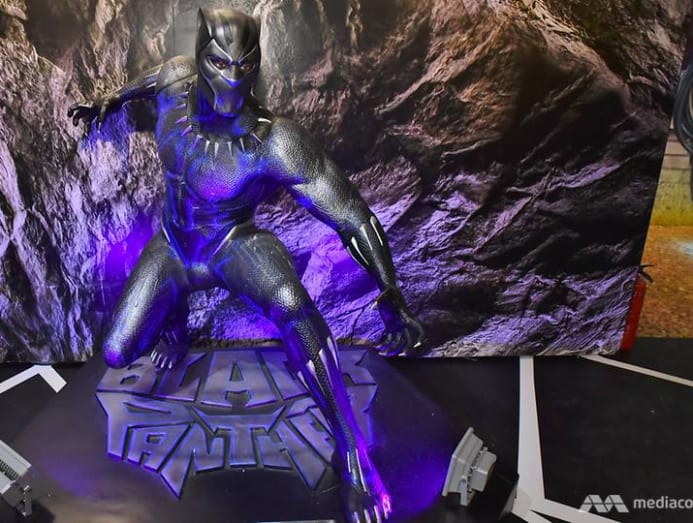 The Black Panther gallery talks briefly about the art movement Afrofuturism that had inspired the world of Wakanda. Meanwhile, over at The Guardians Of The Galaxy section, there's a small display featuring old-school cassette player and headphones similar to the ones used by the retro music-loving leader Star-Lord, a nod to the changes in technology today.
"You can't talk about some of the superheroes in the exhibition without thinking about the technology and science that backs it up. Some of these are actually available in our current world," said Adrian George, the museum's associate director for exhibitions.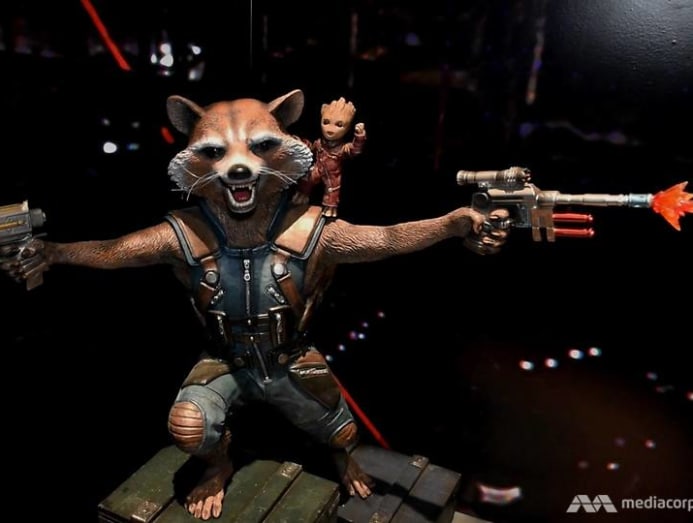 He cited how the Iron Man section also includes a sample of technetium, a real-life man-made element that echoes the fictional element the superhero had created to keep his heart alive.
George also pointed out that the bejewelled Infinity Gauntlet coveted by MCU baddie Thanos has echoes in the navaratna, a jewellery found in Asian myths that also comprises gems that supposedly imbue the wearer with auspicious power.
Marvel's movies have not only impacted popular culture but popular science, he said.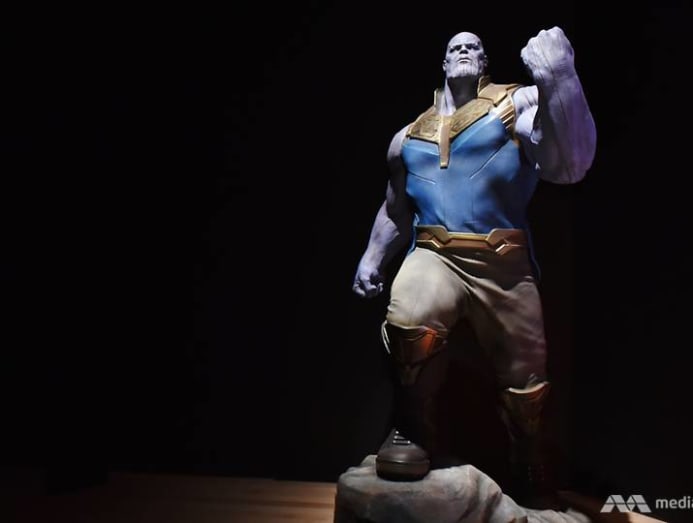 "Certainly in Iron Man, there's a lot of interest from people working in engineering, robotics and artificial intelligence. And I think even with Doctor Strange, in terms of astrophysics, it's perfectly within the realm of theory to think you can bend space and time in a way that he can do it."
Marvel Studios: Ten Years Of Heroes runs from Jun 9 to Sep 30 at ArtScience Museum. For tickets and other info, visit the website here.​​​​​​​