Hidden gem: The story behind Telok Blangah's secret Peranakan family cafe
Tucked away somewhere in sleepy Telok Blangah Rise is Makko Teck Neo, a 10-year-old establishment serving home-cooked Peranakan fare. And it's thanks to pineapple tarts and… The Little Nyonya?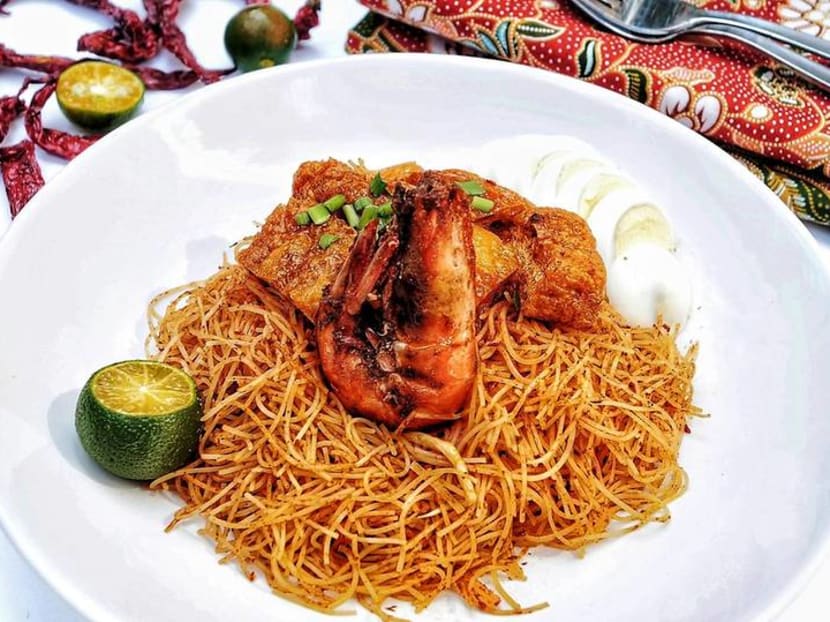 Follow our CNA LIFESTYLE page on Facebook for more dining stories and videos
SINGAPORE: If you're craving some delicious Peranakan food, Telok Blangah Rise would probably be the last place you'd think of going to.
But in one corner of this sleepy old housing estate, there's a family-run cafe that has been quietly serving Peranakan dishes to loyal regulars and those in the know for the past decade.
Located at the end of a row of neighbourhood shops and just opposite a sparsely occupied wet market is Makko Teck Neo, an unassuming establishment with a laidback vibe.
Outside, visitors are greeted by a lush, cosy setting – lots of plants, black and white bamboo curtains all around, and even a quaint "Tok Panjang Corner" sign that hints at its Peranakan roots. Inside, there's an assortment of freshly-made kuehs lining the counter, while everywhere on the walls are photos of the many dishes on offer.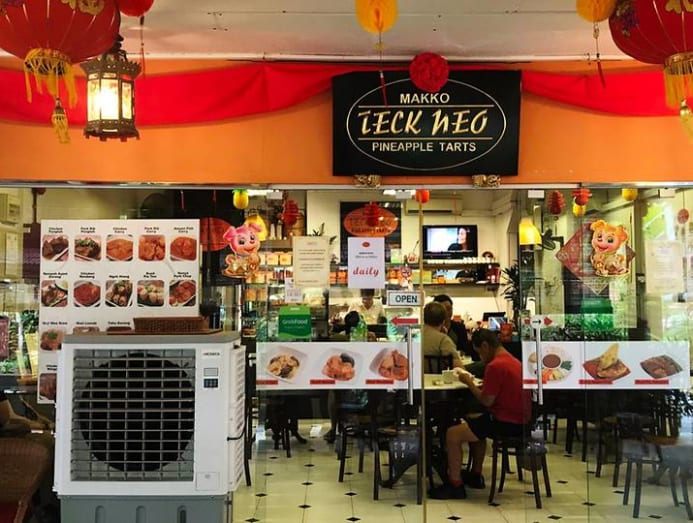 These include trademark dishes such as the Nyonya dry mee siam and nasi lemak (S$5.80), and ayam buah keluak (S$16.90), as well as other faves such as Nyonya ngoh hiang (S$11.90), and Nyonya kueh pie tee (S$9.90), among many others.
All of these are tightly-guarded family recipes by 66-year-old Peck Teck Neo, after whom the place was named ("makko" is Peranakan for "aunty").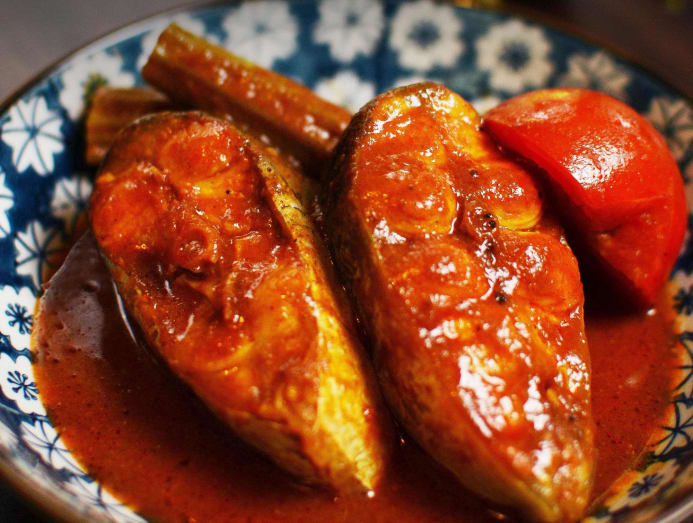 "They're recipes from my mother and my mother-in-law. I also read books and try to improve on dishes. What I like to make, I make," said Mdm Peck, who runs the place together with her husband, Lim Kian Beng, 70, and their two sons Dennis and Danny, who are both in their early 40s.
FROM PINEAPPLE TARTS IN THE KITCHEN
Today, it's the humble Nyonya fare that draws a steady stream of customers to Makko Teck Neo, from nearby office workers on the weekdays to families on weekends.
But the place wouldn't even have existed had it not been for one particular Chinese New Year treat – pineapple tarts.
Back in the late 1980s, the family ran a small side business selling pineapple tarts to friends and business contacts, which they would make from their home kitchen in the Loyang area.
Soon after, both Mdm Peck and Mr Lim were retrenched from their respective companies, and they decided to focus on the tarts, which proved very popular.
"Back then it was very much homemade and taking small orders. We'd be getting orders during Chinese New Year and at some point, there was an overwhelming demand," said son Dennis, who recalled those hectic days when they'd be doing "a few thousand tarts a day" together with his aunts, who'd help out.
"My brother and I studied overseas but when we had our term breaks and our friends would have their holidays, we'd come back to help prepare the pineapple jam. Back then, we didn't have a commercial oven so our last bake would be completed at midnight or one in the morning. Then we'd wait two hours for the tarts to cool before we wrapped them. At three or four o'clock we'd still be wrapping. Then we'd have two, three hours of sleep before starting the entire process all over again!"
But while the pineapple tarts were a hit, that wasn't the only secret recipe in the household's arsenal.
Mdm Peck's dry mee siam and nasi lemak were already popular among friends, who often urged them to sell these as well – so the family started distributing packets to factories as well as to establishments like Zouk, for its employees.
THE LITTLE NYONYA GIVES A BIG BOOST
The family took a big leap in 2008, when they decided to go big. Aside from briefly running the cafeteria at Novena Church, they also opened their Telok Blangah Rise outlet.
"It's definitely an ulu place and no one actually walks by here, but we were fortunate to have some regular customers, who spread the news through word of mouth," said Dennis.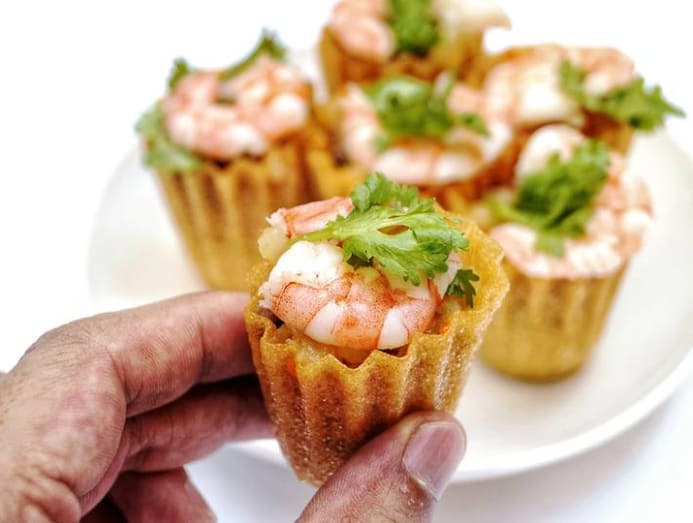 They started off selling a few items, such as their kuehs and pineapple tarts, assam prawns, chicken wings and their signature dry mee siam and nasi lemak.
While there were other typical Peranakan dishes they could've served, such as chap chye, babi pongteh and ayam buah keluak, it took a while for them to include these, admitted Mr Lim.
"We had the wrong impression that not many people knew how to eat these items, but it turned out quite a lot knew how to appreciate the dishes," he said.
His son Dennis admitted: "Back then, there weren't many notable Peranakan shops around and the cuisine wasn't as popular as it is right now. Back then, if you went out with friends, it was either you went to a Chinese restaurant or for western food. The last thing people would choose was Peranakan food."
But that year, the shop – and Peranakan food – got a big boost from an unlikely source.
"There was the TV serial on Channel 8, The Little Nyonya, and it became a big craze. In each episode, the main character prepares a dish, and whenever these came out, people would come and ask whether we had this particular kueh or dish," said Dennis, who revealed that one of the episodes actually encouraged them to put out what would eventually become one of their signature kuehs, the rempah udang.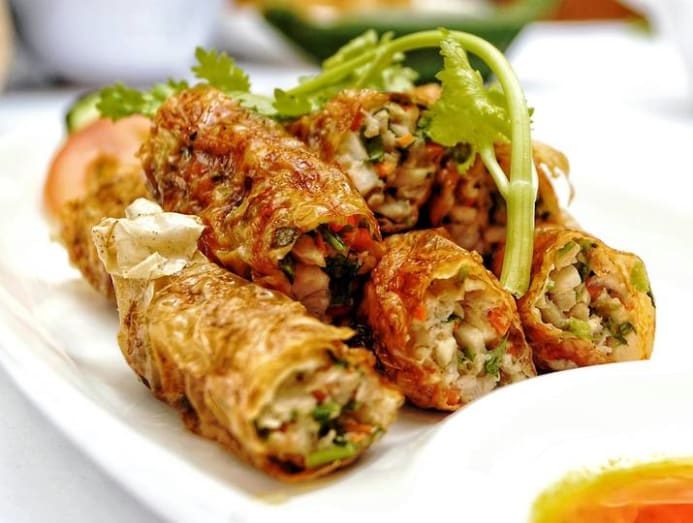 Their pineapple tarts, too, continued to be a hit – they were included in a Singapore Sampler menu for a dinner held for dignitaries during the Asia-Pacific Economic Cooperation conference in 2009.
KEEPING BUSY, KEEPING IT REAL
Despite Peranakan cuisine becoming more mainstream – and with places like Candlenut, True Blue Cuisine and The National Kitchen By Violet Oon earning raves and a Michelin star or two – the family has decided to stick to its guns.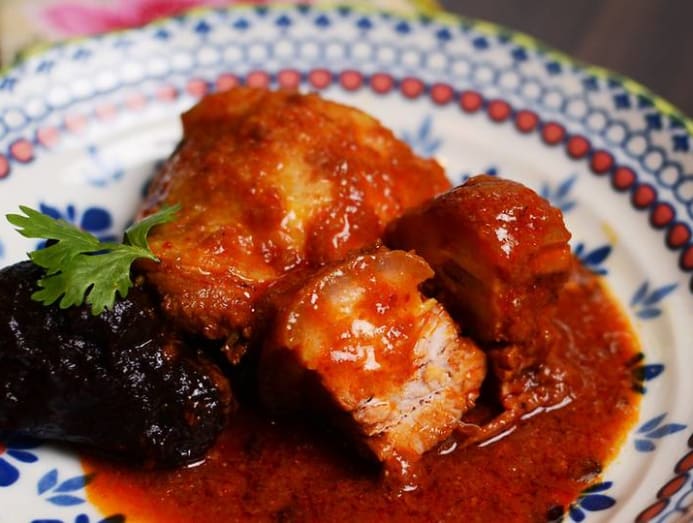 Expansion has been slow. They only just opened a take-away kiosk at Tang Plaza last year, and while they're amenable to exploring other ways of growing Makko Teck Neo, such as going into food courts, they're in no hurry to look for investors or partners.
Just like how it all began years ago – whether it's making pineapple tarts in their home kitchen or preparing packets of mee siam for factories – the most important thing for them is maintaining the quality of the food.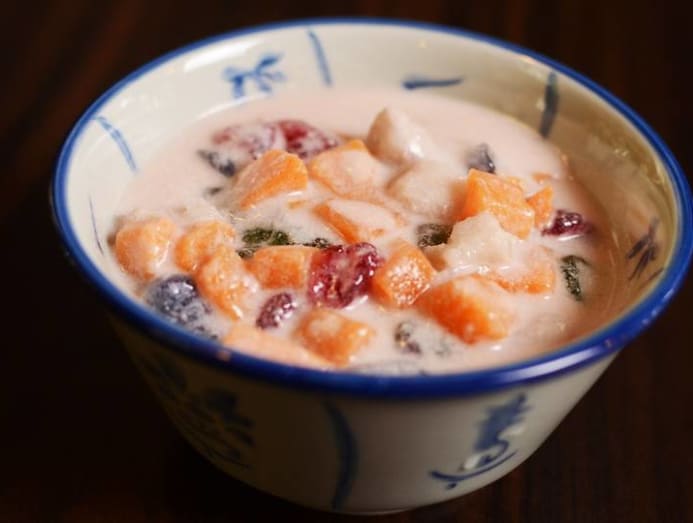 Their homemade pineapple tarts – which they still continue to make, although not in the same quantities as before – earned them a shout-out from the Slow Food Singapore movement a couple of years ago.
And to this day, there's still very much a hands-on vibe in the kitchen. Mdm Peck still personally cooks the ayam buah keluak and chap chye, while closely supervising their cooks for the rest of the dishes. Meanwhile, it's not unusual to see Mr Lim carrying large bags of onion, garlic and other ingredients to the kitchen, too.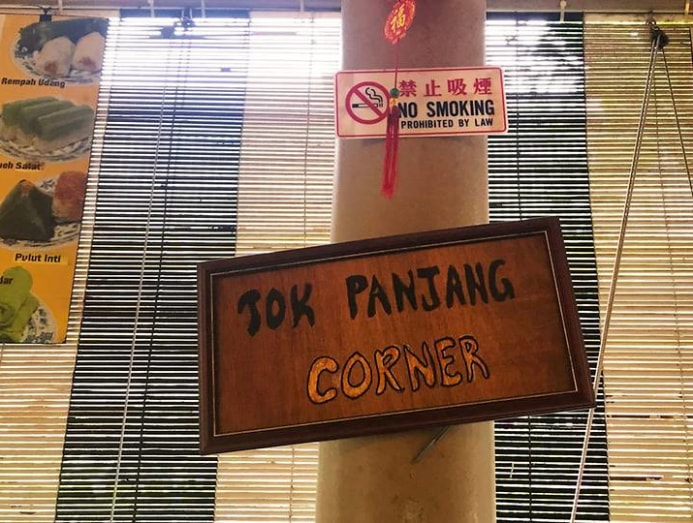 "Everything is made from scratch. We do our own rempah (spice paste), which is very much my mum's recipe," said Dennis.
"And I still remember what one of our customers said to us - that ever since his mum died, this was the closest he could get to eating home-cooked food. At the end of the day, we just want to share a little home-cooked food with everyone."