Pierre Png: Singapore's best bet for a bona fide Hollywood leading man?
Many have tried and failed, but now that Crazy Rich Asians possibly heralds a new era, could the next Hollywood leading man come from Singapore?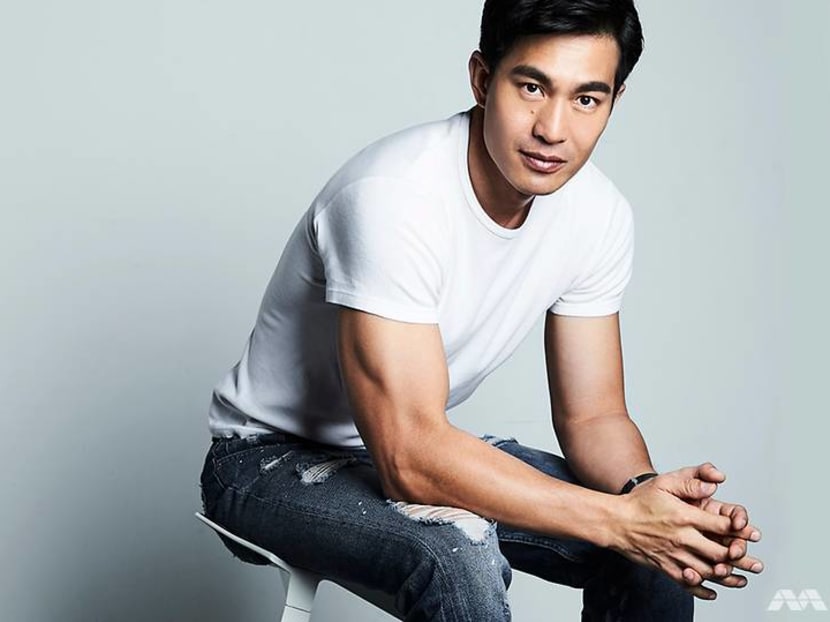 Pierre Png is smoulderingly hot property right now, having a prominent role in the much-heralded film Crazy Rich Asians, which took in US$25.3 million (S$34.6 million) on its opening weekend in the US.
But when he arrived for our meeting two days after the film's red carpet premiere here, he looked exhausted – and even a little shell-shocked.
Everything was only just starting to sink in, he confided – the film's success, the part he'd played in it, and the magnitude of its significance for the American movie-making industry.
With Crazy Rich Asians being heralded as a milestone for diversity and racial representation in Hollywood, one can only imagine that if the industry players who are riding on this hype really believe in what they are saying, more opportunities will arise in the near future for actors of Asian ethnicity to be cast in lead roles.
And since the film has cast the spotlight not only on Singapore – yes, we're an actual country! No, we're not part of China! – but also on Singapore actors, well, we don't see how Hollywood can fail to sit up and take notice of a certain Pierre Png. You know, that guy with the perfectly parted hair. The one who cuts a really distracting figure in a suit. The one whose abs the camera lingers lovingly over in a steamy shower scene.
In fact, Hollywood already has. Although he demurred that "it's too early to say", the 45-year-old has already received two Hollywood offers, he told us: One is an indie movie and the other is a Netflix project. And while he was in Los Angeles a few weeks ago for the film's premiere, he received a considerable amount of attention from the American media, doing back-to-back interviews with magazines and online publications.
"All thanks to Crazy Rich Asians, I definitely have one foot in the door. I definitely have my name out there," he said.
And it may be precisely the fact that he's Singaporean that will give him an advantage over other Asian stars such as Rain or Jay Chou, who tried but didn't quite make it in Hollywood: English is this Peranakan boy's primary language.  
What other qualities must an actor possess in order to be considered Hollywood leading man material? Well, the most important criteria is sex appeal, and that means having good looks and a physique to match. Er, did we mention his steamy shower scene? And how crazy good he looks in a suit?
So, is Pierre Png about to give Singapore's biggest export to Hollywood, Chin Han, a run for his money and then some? Well, it certainly seems like he's our best bet. Singapore has had Golden Horse Award winners and Cannes Film Festival winners. But we've never had a bona fide international star – yet. And the allure of that is undeniable – especially now that it seems tantalisingly within our reach.
FROM SINGAPORE TO HOLLYWOOD
To tell the truth, "I never put Hollywood as my ultimate goal. In fact, I never set any goals for myself. I go wherever the wind blows. To begin with, I never thought I would become an actor," Png said. "All I can say is, I wish to be good, and to be recognised for what I'm good at."
After sending in three audition tapes – one for the lead character Nick Young, one for Nick's best friend Colin, and one for the character he was eventually cast as, Michael Teo – Png was chosen for the film by director Jon M Chu, and spent several weeks filming in Malaysia as well as Singapore.
"In Hollywood, you just act. Everything else is taken care of by somebody else. That's why the movies are so excellent," he said, citing the example of how he was provided with a personal trainer and protein shakes to help him get ready for his topless scenes. "The actors are so free, they feel like they own their performance." For him, that's a major reason for an actor to aim for Hollywood.
Of course, Hollywood is far from the only industry that's producing quality films. But the fact remains that its films travel more internationally than others, and thus will reach a wider audience.
"If Hollywood is the world stage, I want to be there at least once. And, yeah, I've been very blessed," Png said.
And, speaking of Chin Han, "I want to be just like him. He's not even American, but he appears in just about every other Hollywood blockbuster – and he doesn't play a crappy role. I'm very envious of him. There are plenty of Asian-Americans in the US. Why do they use Chin Han? Because he's good. Because he plays it at many different levels. If Chin Han can do it, so can we. We can be just as good, if not better. If Chin Han had come back to Singapore (in failure) then all of us would be like, 'Aiyah, cannot lah. Dai gor already cannot tahan'," he quipped.
Chin Han, who's had roles in movies such as The Dark Knight, Captain America: The Winter Soldier and Skyscraper, isn't the only Singaporean who has ventured into Hollywood. There's Adrian Pang, who acted in 2001's Spy Game starring Brad Pitt, 2012's Bait and 2015's Blackhat with Chris Hemsworth. Neo Swee Lin and Lim Kay Siu acted in 1999's Anna and the King alongside Jodie Foster and Chow Yun Fat. Ivan Heng had a part in Luc Besson's The Fifth Element. And Fann Wong was cast in 2003's Shanghai Nights with Jackie Chan and Owen Wilson.
Png himself pointed out that there were also Singaporeans Julia Nickson, who played Rambo's Vietnamese girlfriend in Rambo: First Blood Part Two; and Lydia Look, whose credits include Rush Hour, Battle of the Damned, Ally McBeal, ER and NCIS: Los Angeles.
What does Png have that could put him in a better position to make it as a Hollywood breakout star than all of these actors – yes, even Chin Han, who is prolific in his own right but isn't cast in lead roles – besides having multiple Asian Television Awards and Star Awards Best Actor trophies under his belt?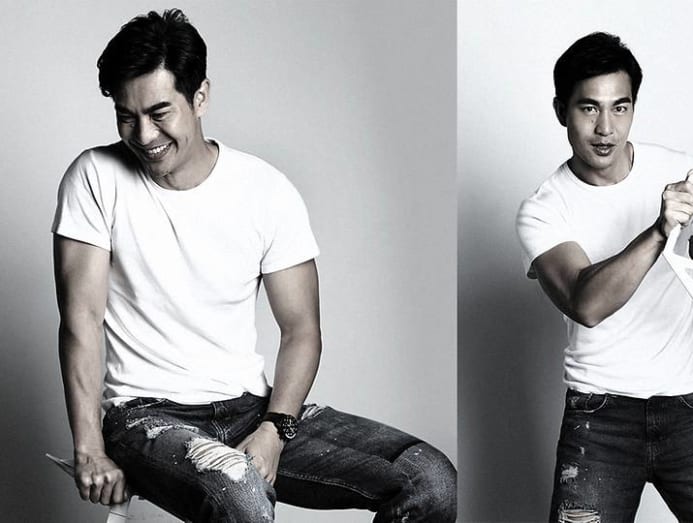 ASIAN ASSET
Ironically, it may be mettle forged from the character-building fires he went through when he was struggling to forge a career in Channel 8 – a language struggle that he has always been upfront about.
"From Day One at Channel 8, I've been swimming against the current," he said. "I've become very fit mentally and I know what I need to do to overcome what I lack. And I have mastered the art of doing the best I can within my means." After all, he did rise from being laughed at by camera crew for his poor command of Mandarin to Channel 8 leading man and Best Actor winner, so he knows all about beating the odds.
"Whatever I've experienced and whatever that has been thrown to me over the last 20 years, has prepared me for this, if not more," he said, adding: "In life, I've always shared with my friends and my nephews and nieces: 'Talk less; look and listen more.' When you talk, you're not opening yourself for information. To the day you die, you will always meet a door that has been locked, that you can't open, either because you don't have the experience or you don't have the right information. So while you're on your way through life, listen and look more than you talk, because those are keys that are given to you for the future."
Does he think that the tides are changing for Asian actors, who have suffered from Asian men not being sexualised in Western culture and screen? Will there be room in the very near future more Asian leading men, and does he have a role somewhere in there to play?
"As far as the interest and the sudden appetite for Asian stories is concerned, I think, definitely. Right now, with this whole discussion, this movement about diversity, I think Asian characters, roles and actors will be taken a little bit more seriously. No longer are we playing some kungfu master who doesn't even last till halfway through the movie. No longer are we playing the geeky boy in school, or someone who always gets bullied, or some sidekick," Png said.
"The gears are in motion. Things are happening. And if this becomes my last movie ever in Hollywood, hey, I was part of history in the making, and that's enough for me" 
He added: "Of course, if there were to be more, this will always be my marker. Can there be anything less than the role I played in my first Hollywood movie, where I acted as a Singaporean? I don't think so. It can only get better.
"And if it doesn't, I'm very happy, because I look the mirror every morning and I say, 'You've got to be the most hardworking baba on Channel 8.' That's enough for me."