Samsung launches new smart speaker and watch, partners with Spotify
Aside from the Galaxy Note 9, the Samsung Unpacked event also included details on the Galaxy Home speaker and Galaxy Watch, as well as long-term partnership with the popular streaming service.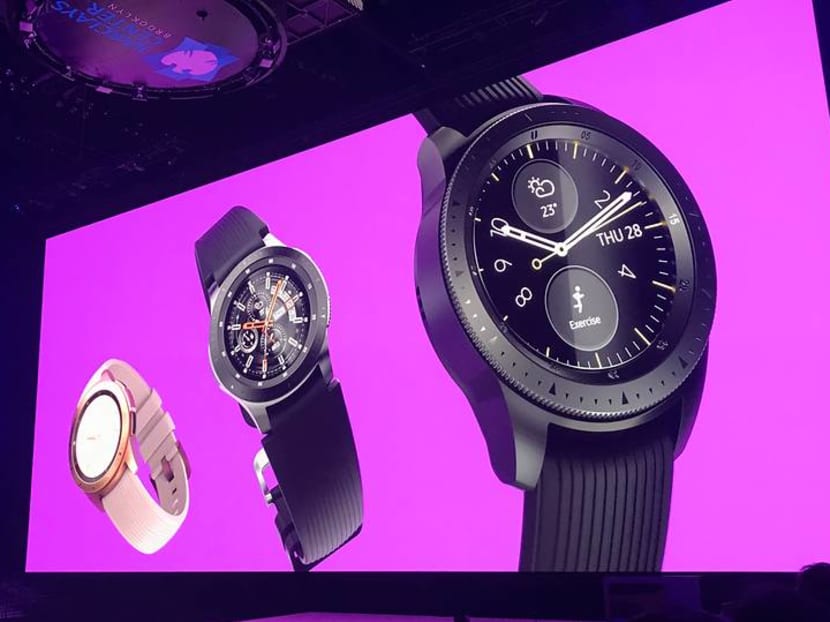 It's a scenario that sounds perfect for music lovers. Imagine listening to a Spotify playlist on your smartphone on the way home from work, then stepping inside to find the next track playing on the smart TV in the living room – and all the way to a smart speaker in the kitchen as you cook dinner.
At the Samsung Unpacked event in New York on Thursday (Aug 9), the South Korean tech giant announced a new long-term partnership with Spotify to create a seamless listening experience across Samsung devices through its SmartThings app.
Spotify CEO Daniel Ek, who dropped by the event, said: "We think music should be easy to access on all the devices. We have designed Spotify to deliver personalised music to consumers around the world, where they are on as many devices as possible." This ranges from smartphones to TVs to speakers, watches and even refrigerators, he said.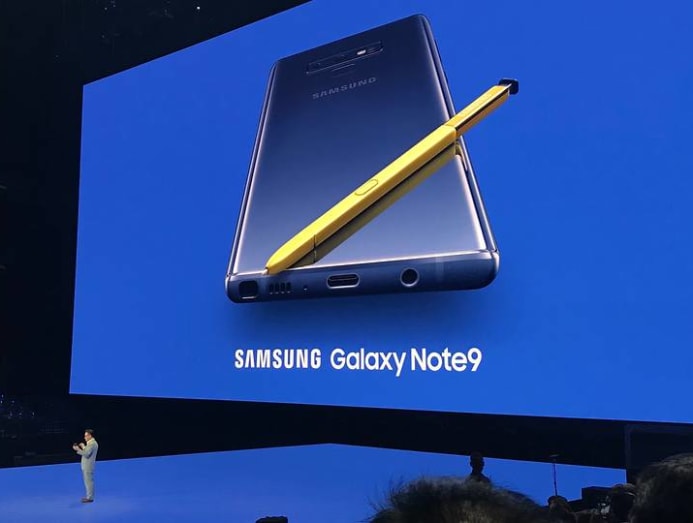 Describing Spotify as Samsung's "go-to music partner for our multi-device ecosystem", product manager Drew Blackard said: "The music follows me everywhere I go (in) one seamless interaction".
The partnership was one of a handful of announcements on a day where the spotlight was primarily on the new Galaxy Note 9 smartphone. Samsung also announced its new Galaxy Watch and Galaxy Home speaker.
The latter, which looks like a small vase on three legs, is seen as Samsung's response to the likes of Google's Home, Apple's HomePod and Amazon's Echo devices. It will be supported by its own smart assistant, Bixby, which responds to requests ranging from playing music to any other number of tasks, similar to what it already does on Samsung phones.
Galaxy Home will have full-range speakers, and among its features is Harman's Sound Steer technology that can detect where you are in a room and shift the sound in your direction. More details will be shared at a later date, said Ji Soo Yi, Samsung's VP of AI Strategy.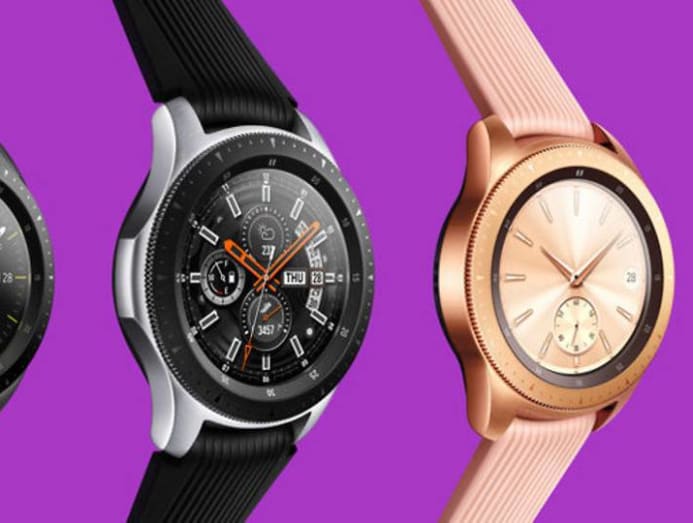 Samsung also announced its new line of smartwatches. The Galaxy Watch, a name which also looks to be a shift from its previous Gear branding to its Galaxy line of products, comes in a 46mm silver version and a 42mm midnight black and rose gold versions.
It boasts of improved battery life of up to 80 hours. Among its features are a stress management tracker that offers breathing exercises to users when it detects high levels of stress, and a new sleep tracker to monitor one's levels of sleep. It also offers a total of 39 workouts that allow a variety of options that users can customise for their respective routines.
The watch will be available in the US and Korea this month, and in select markets in September.
CNA Lifestyle was in New York at the invitation of Samsung.