Artwork on imaginary rural Vietnam wins regional Signature Art Prize 2018
Phan Thao Nguyen's installation about a children-only Vietnam won Grand Prize, while Singapore's Shubigi Rao and Thailand's Thasnai Sethaseree bagged the Jurors' Choice Awards.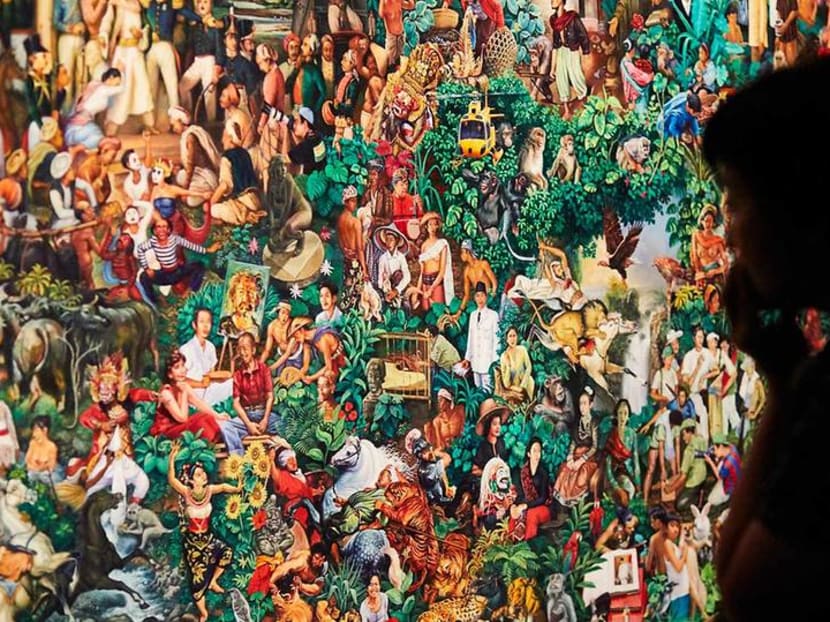 Follow our CNA LIFESTYLE page on Facebook for more trending stories and videos
SINGAPORE: An art installation that imagined a rural Vietnam populated only by children won for Vietnamese artist Phan Thao Nguyen the Grand Prize at this year's APB Foundation Signature Art Prize.
Meanwhile, Singapore's Shubigi Rao and Thailand's Thasnai Sethaseree received the Jurors' Choice Awards, while the People's Choice Award went to Indonesia's Gede Mahendra Yasa.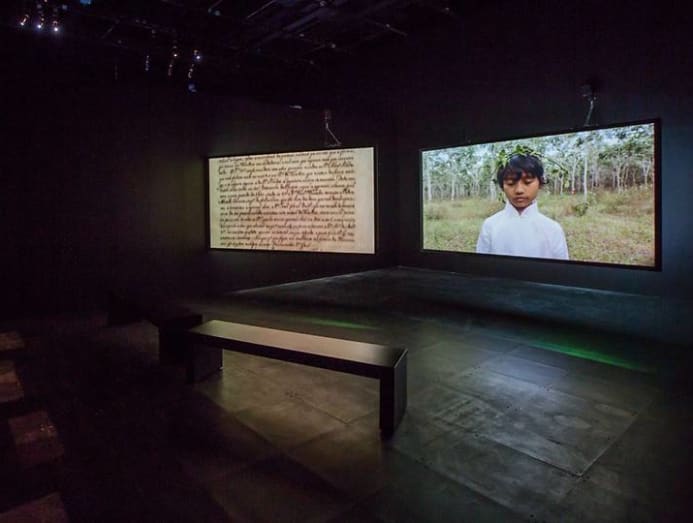 The results were announced tonight (Jun 29) at a ceremony graced by Minister of Culture, Community and Youth Grace Fu at the National Museum of Singapore (NMS).
Given out every three years, the awards were launched in 2008 by the Singapore Art Museum (SAM) and the Asia Pacific Breweries Foundation, and is considered one of the most prestigious contemporary art prizes in the Asia Pacific region. For this edition, it has also extended towards Central Asia.
This year's winners were chosen from a pool of 15 finalist artworks, all of which will be on view at NMS until Sep 2.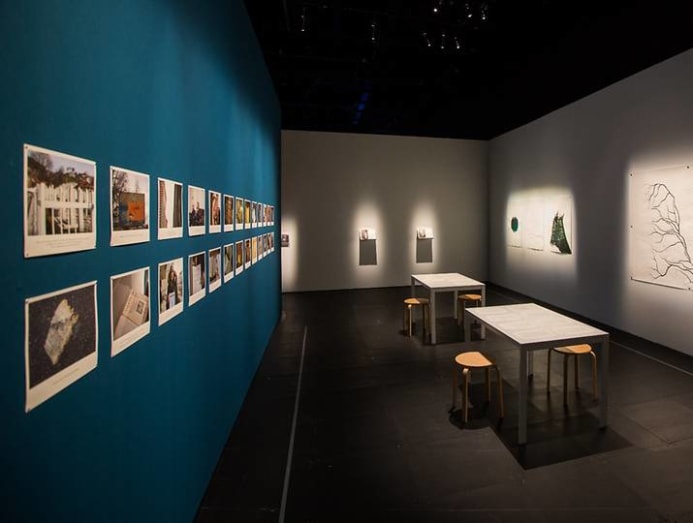 Nguyen's grand prize-winning work is titled Tropical Siesta. It comprises two videos and six oil paintings that portrayed an imaginary community, based on 17th-century observations by a French missionary.
SAM senior curator and jury member Joyce Toh described the winning artist's work as "quiet and deeply poetic". 
She added that "the film pulls the viewer into its enigmatic world – a world governed entirely by children. Even as it explores a number of complex issues in Vietnamese history, the work feels fresh and very much alive".
"My artwork, Tropical Siesta, is a video installation that explores hidden histories of Vietnam imaginatively through the lens of children. The artwork is not just about historical events, but also how an artist feels and sees a particular narrative, and develops it into the language of painting and video," said Nguyen.
She added: "Winning the Grand Prize is extremely significant to me. Singapore is a place that has helped me develop and mature as an artist, as I spent a year studying here, and also completed an artist residency."
For their Jurors' Choice Awards, Rao presented Pulp: A Short Biography Of The Banished Book. Vol I: Written In The Margins (2014–2016), a mixed-media installation that touches on the history of the destruction of books and libraries. Sethaseree, meanwhile, had created Untitled (Hua Lamphong), a huge collage on canvas featuring Thai Buddhist monks' robes.
Said Rao: "Winning one of the Jurors' Choice Awards is truly a validation of my work. I am originally from India and I've been living in Singapore for 18 years now – so this work was born out of this cross-national identity, and grapples with what it means to have culture, what it means to lose it, and ultimately what gets retained as cultural capital."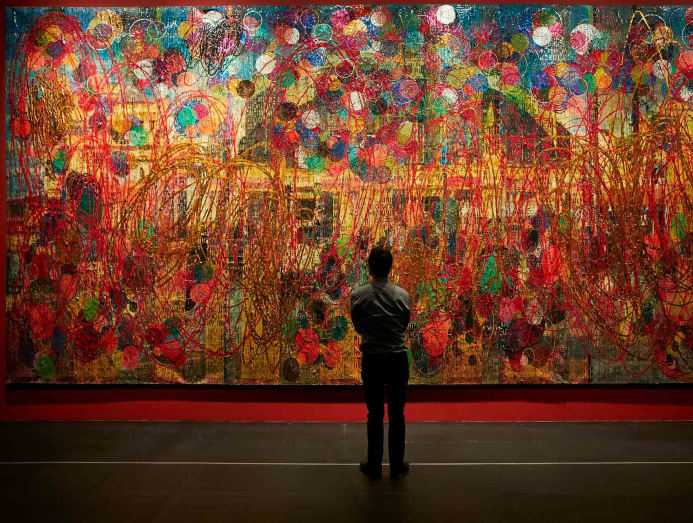 The People's Choice Awardee Gede received the highest number of on-site votes at the exhibition for his Paradise Lost #1, a dense and richly detailed painting depicting everyday Indonesian life and history. 
The Balinese artist, however, was unable to personally receive his award, after the island's airport was closed earlier today due to the volcanic eruption.
The grand prize winner will receive a cash award of S$60,000, while the two Jurors' Choice Awardees will receive S$15,000 each. The People's Choice Award comes with S$10,000.
Aside from Toh, the jury panel comprised Mori Art Museum's Mami Kataoka, Kochi Biennale Foundation's Bose Krishnamachari, National Gallery of Australia's Dr Gerard Vaughan and artist-curator Wong Hoy Cheong.