Wanted: Singapore talent for Italian jewellery design and production atelier
Italian jeweller Danilo Giannoni, and co-founder of Arte Oro, tells CNA Lifestyle how he wants to promote the 'Made In Singapore' brand.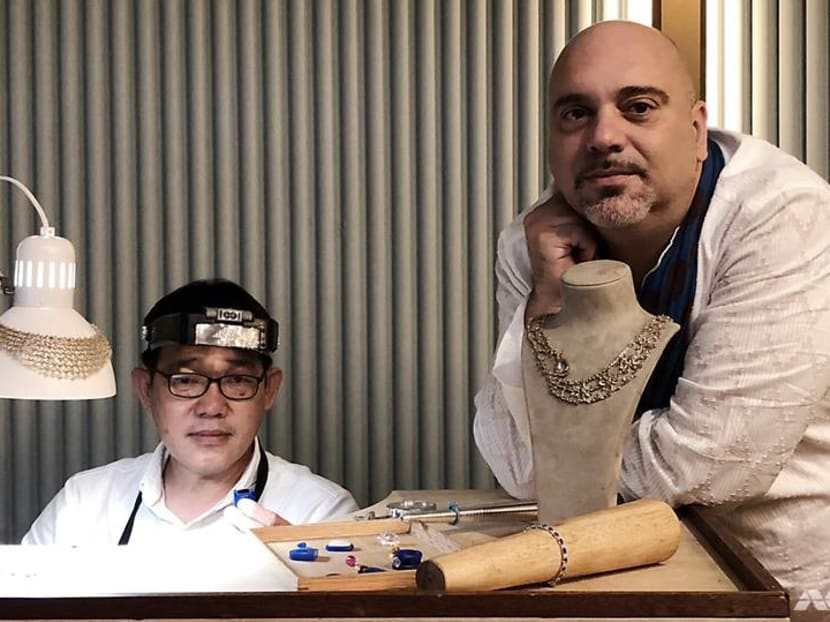 If you are a budding jewellery designer or artisan with a taste for the high-end, there are not many workshops in Singapore where you can hone your craft.
Danilo Giannoni is hoping to change that. The 47-year-old Italian national, who is married to a Singaporean, has been in the jewellery business for 30 years.
He first learned the ropes from master craftsmen in Valenza – the goldsmithing capital of Italy – before working with some of the biggest names in the industry, including Bvlgari, Damiani, Crivelli, Luca Carati and Leo Pizzo.
When he relocated here from Hong Kong in 2016, he realised that there was a lack of upscale jewellery design and production ateliers locally. So, together with a business partner, he set up Arte Oro last year. The name means "the art of gold" in Italian.
The 110 sq m facility in Jalan Kilang Timor now employs two craftsmen who use traditional techniques of jewellery making, as well as a designer who works with 3D printing and prototyping. All three are Singaporean.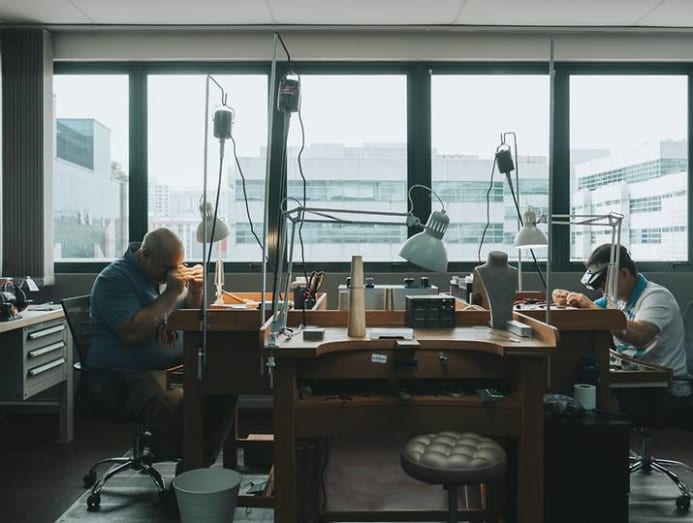 Together with Giannoni, they conduct R&D as well as produce bespoke and/or custom pieces, such as wedding rings and tennis bracelets. They also perform restoration, resizing, repair, and repurposing old jewellery into new pieces. Customers include society ladies and entertainment personalities.
Giannoni will be hiring two more jewellers by the end of September, but he told CNA Lifestyle that "it is challenging to find craftsmen in Singapore". He also runs a 45-man workshop in Valenza that handles larger orders, such as wedding sets for Saudi royals.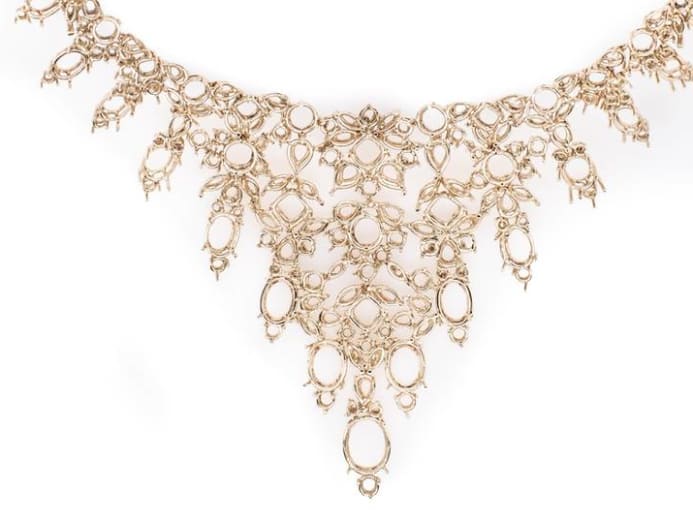 And while it would be easy to parachute Italian craftsmen into Singapore, that is not Giannoni's intention. He wants to find and groom young talents in Singapore, to give them the opportunities he had when he was younger.
"We want to promote 'Made in Singapore'. My wife is Singaporean, my kids are Singaporean. I want to leave a legacy that maybe my kids would like to continue when I retire." Giannoni has a five-year-old daughter and a two-year-old son.
As for why he waited a year before announcing Arte Oro publicly, Giannoni said: "We wanted to be sure we were ready. In this industry, when clients give you a chance, you need to deliver. So we took our time. We're not in a hurry. We're here to stay."
One of the things that Giannoni spent a lot of time on was ensuring the legitimacy of the supply chain. With ethical gem sourcing being a key concern, he personally travelled to the mines and met with the suppliers.
The company is also working towards using blockchain technology to track gemstones from mining to certification and after-sales. This is to assure clients that the precious stones used in their jewellery are procured from sustainable sources.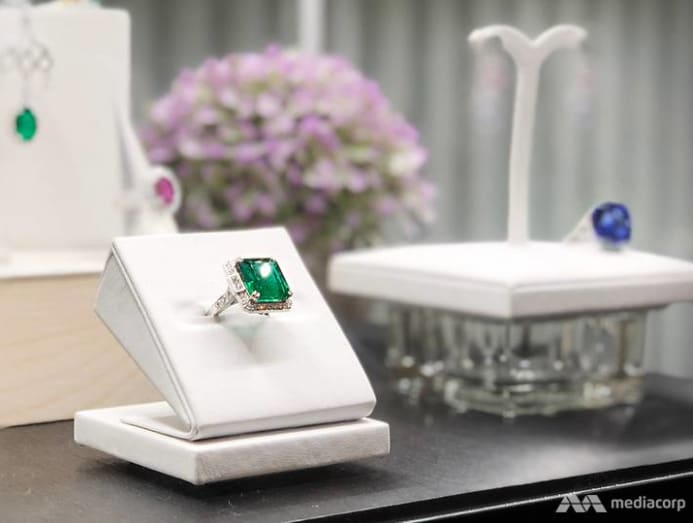 It is an ongoing process, just like Giannoni's search for local craftsmen.
"We were very low-key, but now we've decided to be (more) visible because we're interested in developing the skills of artisans in Singapore. With this visibility, (hopefully) someone who wants to work with us will approach us," he said.