Singapore remembers the late Joel Robuchon – and how he loved homemade mee goreng
Chefs and industry professionals told CNA Lifestyle how the most decorated chef in the world was a generous mentor and a genuine friend.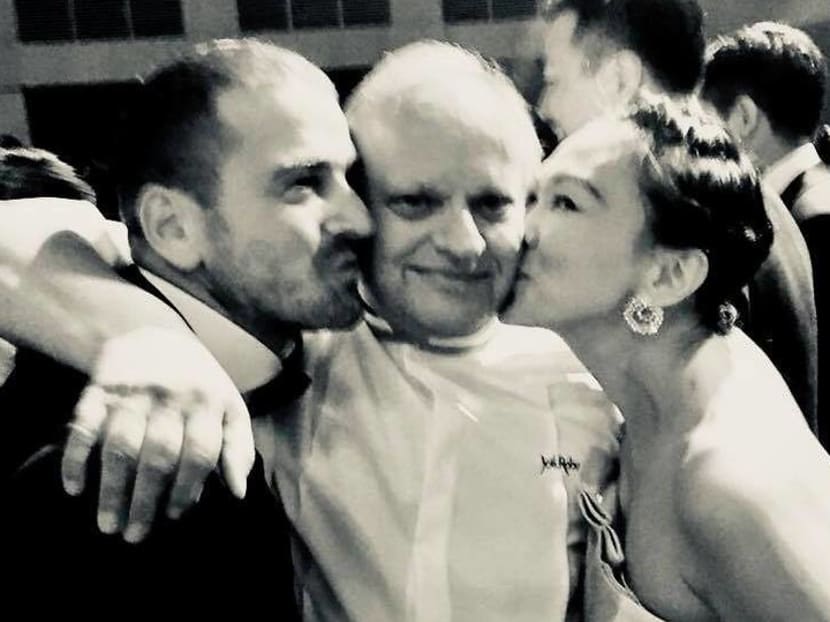 Joel Robuchon, who passed away on Aug 6 at age 73, was the most decorated chef in the world. But to many in the industry, he was a friend, mentor and beloved "papa".
Lynn Yeow-De Vito, a veteran public relations professional, and her husband, Beppe De Vito, chef and owner of the Il Lido Group of Restaurants & Bars, remember him fondly as a "caring, generous and genuine friend".
"While (his passing) is sad, I want to celebrate his life and remember him as the man who was more than just a chef. To his team, he was 'papa' and mentor. He protected them and wanted the best for them. His team is made up of people from all over the world who work away from home, so he always made sure that they were well taken care of," said Mrs De Vito.
"He was also our friend," she added. "Whenever he was in Singapore, he always made time to meet up, or if he was too busy, to at least say hello. He always remembered my sons and bought them chocolates."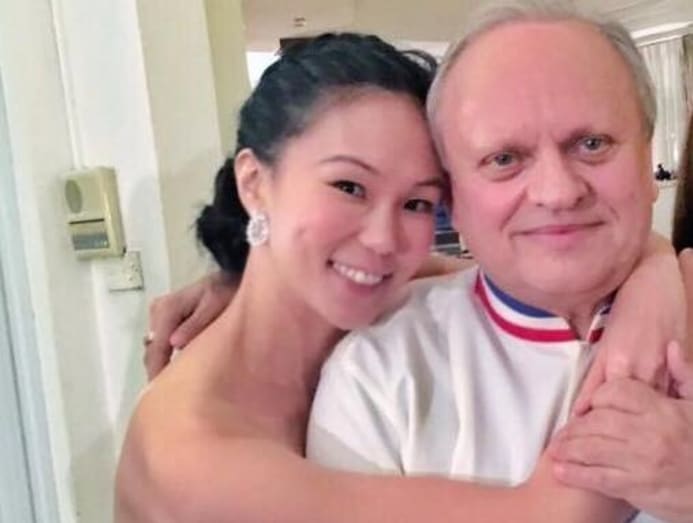 Chef and television personality Angela May met Robuchon in 2009 at the Bocuse d'Or (the world chefs' championship competition) in Lyon. "I was new to the event and I was so nervous to see Robuchon, one of the great chefs who paved the way for so many chefs to be inspired to build empires and come out of their kitchens to take control of their businesses.
"We were surrounded by throngs of people, cameras, security teams and the creme de la creme of the French culinary scene. He was so sweet and kind to me because he was once a young chef with stars in his eyes, too. He was a reminder to me that you can only reach the stars by standing on the shoulders of giants. Sadly, we've lost another giant in the culinary scene this year."
Like all chefs, Robuchon loved good food. His favourite thing to eat in Singapore, said Mrs De Vito, was her godmother Melina Yong's mee goreng. "He always went in for seconds and thirds and fourths! I remember the night Joel Robuchon Restaurant Singapore won its three Michelin stars – we partied at Melina's house until almost four in the morning. He was so thrilled! That was the thing about him: Despite his success, he never had any airs."
A MAN OF QUALITY
Konstantino Blokbergen remembers Robuchon as a man whose character was underpinned by generosity. Blokbergen's late father Adolf, also a Michelin-starred chef, was friends with Robuchon in the 1990s. "The three of them – my father, my mentor Chef Fredy Girardet, and Mr Robuchon – have been the biggest influences in my career," said the owner of Firebake – Woodfired Bakehouse & Restaurant.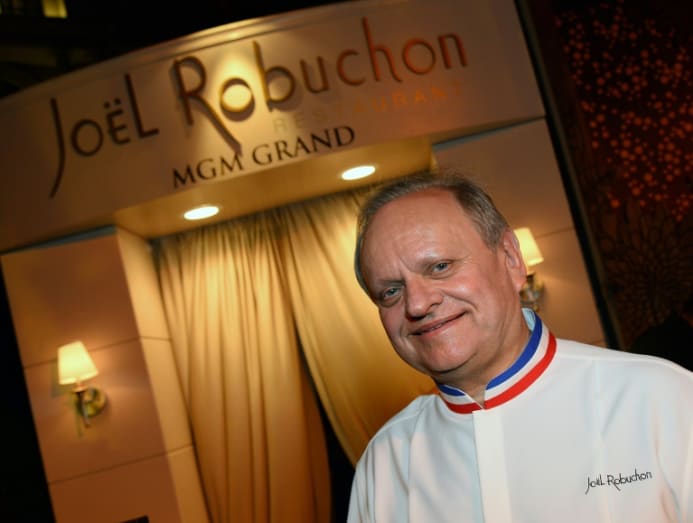 "To reach for the level of what Mr Robuchon's restaurants offer, you have to be, at your core, very generous to begin with. He was truly a man of quality – from the way he was very selective of his words, always choosing them carefully to say something meaningful to people, to the way he packed when he travelled – he could close one eye and find anything in his bag. Everything he did was meticulous. It was just a way of life for him."
In 2010, when Blokbergen was part of Resorts World Sentosa's opening team, he played a major part in bringing Robuchon's restaurants to Singapore. Of Mr Robuchon's palpable energy, Blokbergen said: "It was impressive. In fact, his energy was intense – you could feel his energy when he put his hand on your shoulder.
"And he was sharp – he noticed everything. With Mr Robuchon, it was really an overall push and expectation and drive for quality. Every detail made a difference, from the quality of the paper in the bathroom, the feel of the carpets underfoot, the respect of the ingredients in the kitchen, to the music playlist. It was the one thing that really made a difference in my career, to see someone push so hard for quality, quality, quality."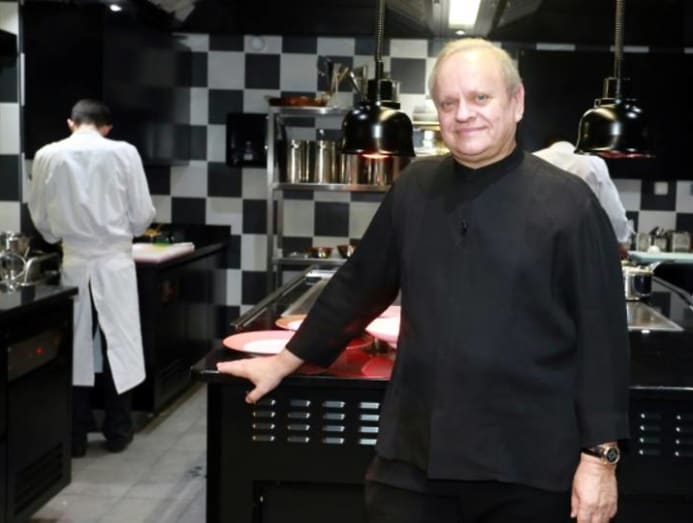 Though Jason Tan, chef patron and co-owner of Michelin-starred restaurant Corner House only met Robuchon in passing, he too says that the French chef has been a major influence in his kitchen. Tan spent a year working at Robuchon's now defunct Robuchon Au Galleria in Macau as a commis chef between 2006 and 2007, and remembers him as a polite, friendly man who would greet everyone in the kitchen with a handshake and a smile whenever he came to visit.
"One of the most important things I learned in that kitchen was discipline. It is the key to the famous consistency at all Robuchon restaurants. Everything must be done to a fixed recipe and everyone must follow that recipe set by Chef Robuchon tightly. It's not easy when there are 30 different nationalities working in one kitchen," he recalled.
"I didn't believe that he had passed away when I first heard the news. But when more messages came in, I felt so bad that I had to go home," said Tan. "Even though I didn't know him personally, I still feel the loss greatly."