Seeking adventure in South Africa (and trying to stay safe)
Spectacular sunsets, adorable penguins, affordable food and wine – South Africa is a beautiful experience, as long as you keep your wits about you.
I was standing near the entrance of Carlton Centre in Johannesburg's Central Business District, when it occurred to me that there was a distinct possibility I could be robbed.
Firstly, I had just descended from the mall's derelict, trash-ridden observation deck, which did not inspire confidence even though it did, to be fair, boast breath-taking views of the city as advertised.
Secondly, my travel companion and I were having trouble finding transport back to our hotel after three Uber drivers cancelled on us because nobody wanted to antagonise the metered taxi drivers who had claimed the area.
And finally, I felt I was in danger of being robbed because a security guard at the mall told us not to cross the street to meet the only Uber driver who agreed to pick us, or "you will be robbed".
Perhaps sensing our trepidation, the security guard generously escorted us to our Uber. As we made our way back to our hotel, feeling grateful for our luck and the guard's kindness, I recalled previous drivers' stories of how crooks frequently grabbed bags by breaking car windows on highways during peak hour traffic, as well as our own harrowing encounter earlier in the day when three large men, unhappy at our Uber driver, jumped out of their car and circled ours, making threatening gestures.
Fatigued, we decided to spend the rest of our two-day stay in Johannesburg in the relative safety of museums and the malls near our hotel in the quiet, up-market suburb of Rosebank.
BEAUTIFUL DANGER
I tried to understand, at least superficially, why South Africa is regarded as one of the most dangerous countries in the world. The Apartheid Museum in Johannesburg gave me a sense of how the effects of racial segregation during apartheid last century are still felt today.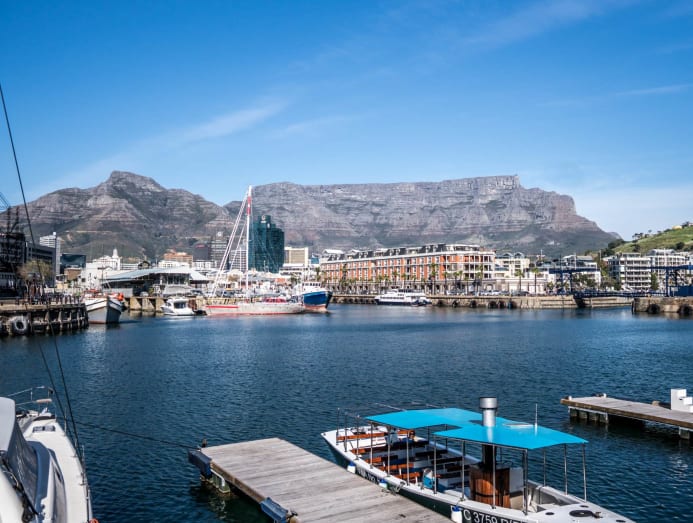 Unemployment rate in South Africa is currently at about 27 per cent, and inequality is staggering. In Johannesburg, we drove by beggars within walking distance of large fenced-up estates patrolled by security guards, while in Cape Town, I saw two Caucasian men riding their horses to the beach, as a dozen people – likely illegal immigrants from neighbouring countries, according to my guide – stood by the road waiting to find work as cleaners or gardeners.
Yet, as a tourist, it's hard to focus on South Africa's problems in the face of such wondrous beauty. Cape Town, where I spent a week, is easily one of the most incredible places I have ever visited. My favourite experiences involved Cape Town's numerous mountain peaks, nature reserves and beaches – all of which were within a 15-minute drive, or a comfortable Uber ride that cost less than S$10, from Long Street in the city centre.
INSTAGRAM YOUR WAY UP A MOUNTAIN
Like most visitors, we made Table Mountain, the city's most prominent landmark, our first stop in Cape Town. We planned to stay for only about an hour, but the views of the city, the 12 Apostles Mountain Range, as well as its beaches were so spectacular, we ended up leaving only three hours later, with hundreds of photos and a flat camera battery.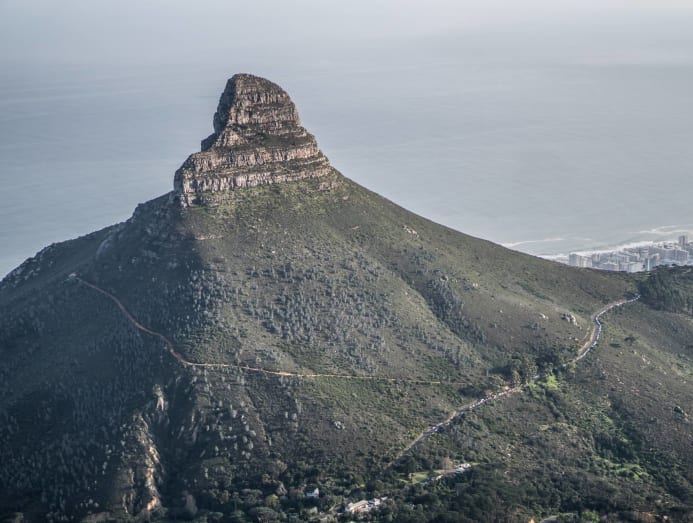 Because it is rather difficult to see Table Mountain when it's below your feet, we also hiked up the neighbouring Lion's Head Mountain. The picturesque trail took us about four hours in total, and while not extremely difficult, required some athleticism and getting on all fours to climb up rocks and staples.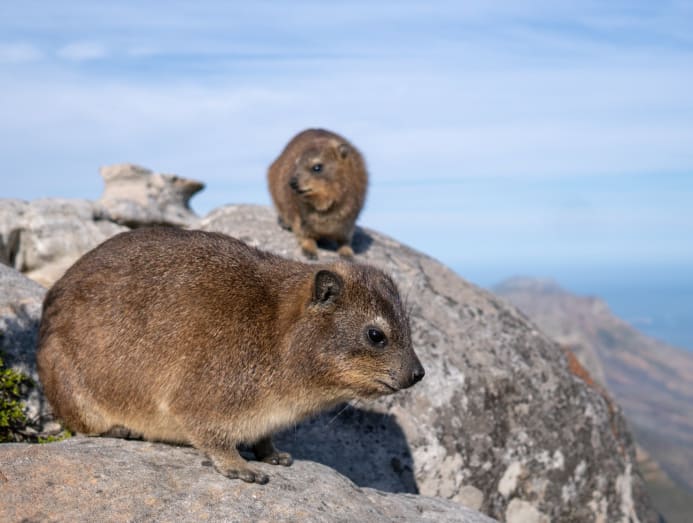 I started getting irrationally jealous at the numerous hikers who hopped and skipped up the mountain with the agility of an impala, while I fumbled clumsily like a seal. But the trail afforded such astonishing views of the city that the Millennial in me could not help but Instagram my way up to the summit.
Because neither my friend nor I trusted ourselves to drive, we hired a local guide to take us around the Cape Peninsula for more nature-related sightseeing. We drove through the gorgeous Chapman's Peak Drive to Cape Point and the Cape of Good Hope in the most southwestern corner of the African continent, which is as scenic and picturesque as its reputation suggests. We then took a nauseating, 40-minute boat ride to look at hundreds of seals sleeping on a rock aptly named Seal Island off False Bay.
AFRICAN PENGUINS AND SEALS
But I was most excited about visiting the adorable African penguins waddling away at Boulders Bay. Even though the smell of penguin poo eventually got the better of me, I was delighted to be able to observe the silly-looking birds and their furry offspring from such close proximity.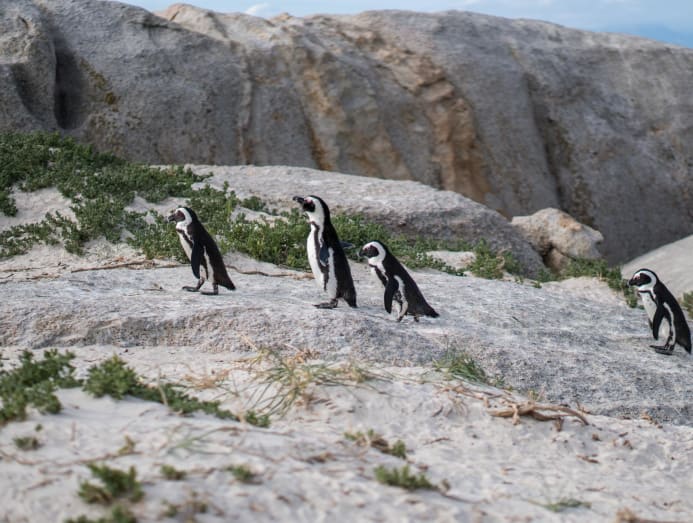 Back in the city, we spent most of our evenings chasing Cape Town's glorious sunsets. We strolled along the boardwalk at the Victoria & Alfred Waterfront, one of Cape Town's most popular destinations for dining and shopping, pointing out (real) seals playing in the water. 
We also spent one extraordinary afternoon napping on a rock at Camps Bay, just a five-minute drive from the city centre, soaking in the spectacular views of Lion's Head Mountain and the 12 Apostles, watching dogs and children splash about happily. 

As the sun set over the Atlantic Ocean, turning the skyline a magical pink-orange, I sat photographing the silhouette of passers-by reflected in nearby tidal pools, thankful for a day of clear skies and perfect weather.
What I found most surprising was that dining out in Cape Town did not require one to rob hapless tourists outside malls. We ate seafood at Camps Bay and the V&A Waterfront, where prices are comparable to regular restaurants in Singapore, and where a glass of wine cost as little as S$4. 
But we found better deals closer to the city, along Long Street, known for its casual eateries and night life, and the neighbouring Bree Street, where Cape Town's coolest restaurants are. My favourite find was the SeaBreeze Fish & Shell restaurant, where oysters went for about S$1 each during happy hour.
A WALK THROUGH HISTORY
I tried to reconcile all the beauty I saw with the problems I observed in the city, by trying to get better acquainted with its history. Although the only time I felt really threatened in Cape Town was when a fat seagull screeched in my ear and tried to steal my fries, we were often approached by beggars in the city centre, which felt disconcerting. 
I joined a Free Walking Tour which took us to significant historic sites like District Six, where 60,000 residents were forcibly removed during the apartheid regime, and City Hall, where Nelson Mandela made his first speech as a free man to 250,000 people after being incarcerated for 27 years.
We also visited Bo Kaap, the city's Muslim enclave. According to our guide, Bo Kaap had only recently became safe again for tourists, after violent protests flared up in the area over the gentrification and increasing cost of living. When we visited, however, we met only with friendly residents who smiled as we photographed Bo Kaap's signature brightly coloured houses and cobbled streets.
As I approached the end of my trip, I thought about all the other parts of South Africa that I didn't manage to visit, even after spending 12 days in the country. I'd love to see, with my own eyes, the natural beauty of the Drakensberg mountain range and the Valley of Desolation on the Eastern Cape. Perhaps next time I'll summon up the courage to drive to these areas on my own – far away from the worries and cares of South Africa's big cities, highways and malls.