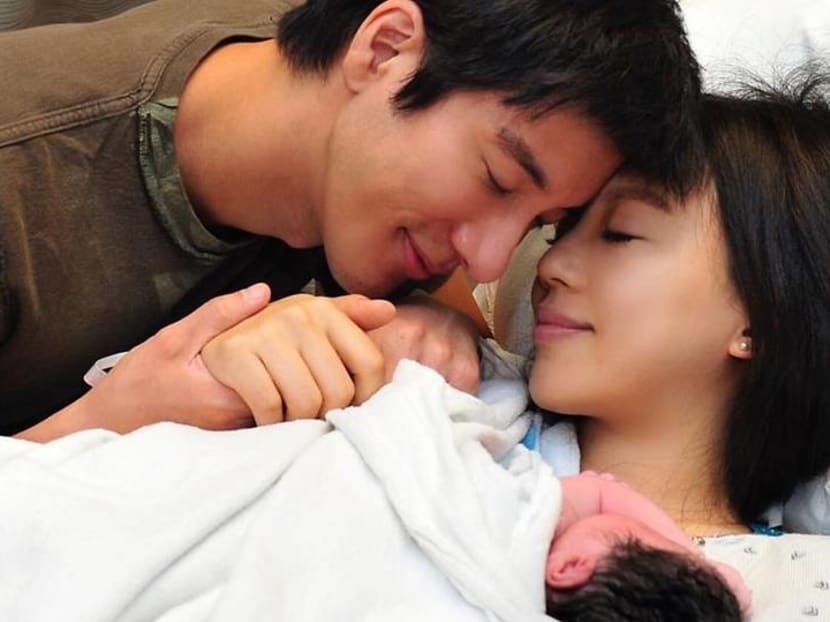 Mandopop singer-songwriter Wang Leehom welcomed his third child - a son, on Friday (Aug 24).
He posted a photo of him, his wife Li Jinglei and their newborn on Instagram to announce the baby's birth.
"My 'love rival' is no longer Beethoven, but it's: Wang Jiayao! We have a son today!" he wrote, referencing the title of one of his hit songs.
"Thanks to my dear wife, Jinglei for an unbelievable job through the whole pregnancy and delivery. Jinglei and Jiayao are both healthy and doing well! Thank you all for your well-wishes. Our hearts are filled with warmth, excitement, hope, and gratitude."

Wang, 42, and Li, 32, have two older daughters, aged four and two.