The Mission: Impossible 6 cast thought Tom Cruise was going to die doing his stunts
Class 95 DJ Yasminne Cheng was in Paris for a chat with the Hollywood actor's co-stars, Simon Pegg and Rebecca Ferguson.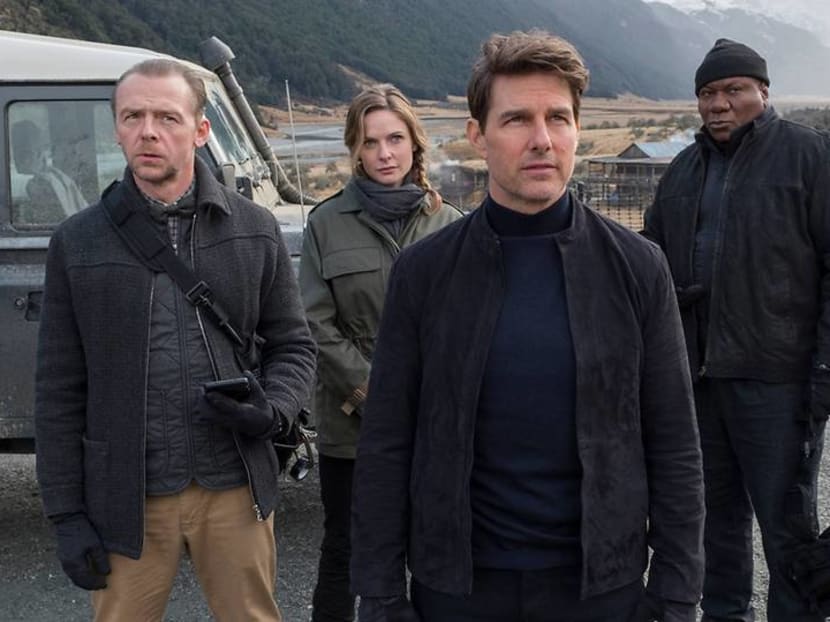 Follow our CNA LIFESTYLE page on Facebook for more trending stories and videos

PARIS: No Hollywood bigshot embraces the art of doing his own stunts quite like Tom Cruise, who continues to jump from rooftops, hang out from helicopters and break the occasional ankle along the way – at the ripe old action star age of 56.
And if you think Cruise's scenes look mightily impressive on the big screen, imagine what it's like for his co-stars, who regularly saw him in action before their very eyes while filming Mission: Impossible – Fallout.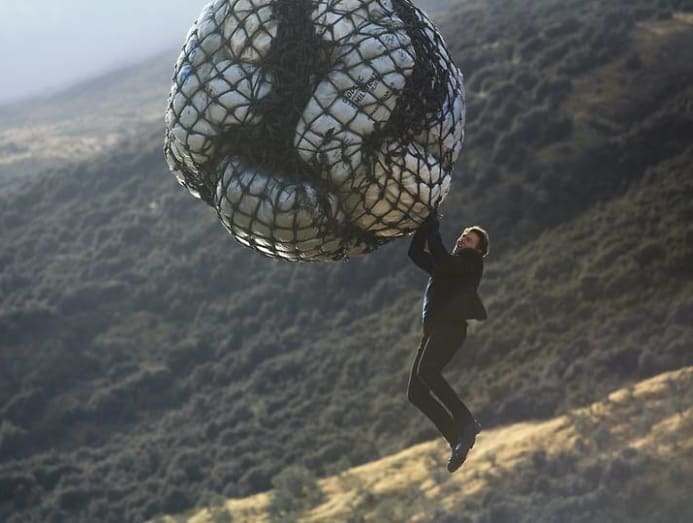 "His chase scene through Paris was utterly exhilarating – I was literally holding my breath through that whole case," shared Simon Pegg, with a laugh.
The English actor, who returns as technician-turned-M16 field agent Benji Dunn in the sixth instalment of the movie franchise, added his other favourite Tom Cruise moments: "Falling from the helicopter was a big one. Flying the helicopter is another one. I'm amazed because Tom carries the weight of these films entirely on his own shoulders."
He added: "For him, it's about giving the audience an authentic experience. And the authenticity comes from the fact that he actually does this stuff. A lot of this was done there on the day. There's nothing quite like watching something knowing a person was genuinely in danger."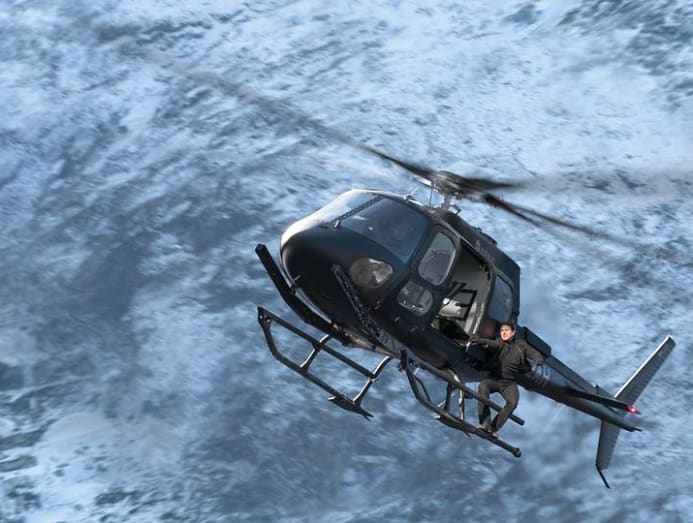 Speaking of danger, fellow actor Rebecca Ferguson, who's also back as agent Ilsa Faust, recalled one particular helicopter scene. "Simon and I were doing a running sequence, and Tom, I didn't know what he was doing but suddenly, someone goes 'We're gonna be quiet because they're rolling for a second unit (scene)'.
"And I look up and I literally see (someone) drop. And they go, 'Yeah, that's Tom falling.' And I was thinking, well, he's dead. That's it. I'll take over the franchise," she quipped.
In the latest Mission: Impossible, Cruise's character Ethan Hunt and his team's failed mission to retrieve a plutonium shipment leads to a clash with the CIA. The movie also stars the likes of Henry Cavill, Alec Baldwin, Ving Rhames and Angela Bassett.
Regarding the movie title's Fallout meaning, director Christopher McQuarrie said: "Obviously there's a plot in the movie involving nuclear weapons and the potential for nuclear fallout. But it's also about Ethan's past and how it's come back to haunt him."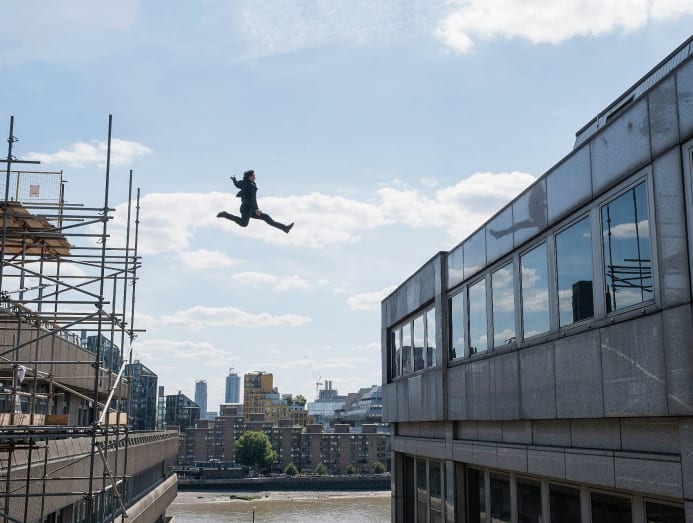 One on-set moment that, thankfully, hasn't come back to haunt the movie was Cruise's well-publicised injury while doing a stunt last year.
The star was doing a scene trying to jump between the roofs of two buildings and landed hard against a building wall.
But such was Cruise's reputation for giving it all that for a while, even his director thought he was still in acting mode.
"I remember standing with a group of people and when Tom hit the wall, everyone said he really made it look like it hurt," recalled McQuarrie.
"Then he got up and ran past the camera and he was limping, and I said, 'boy, he's not afraid to make Ethan look vulnerable. And when he said 'cut', I realised he wasn't acting!"
Mission: Impossible – Fallout opens in Singapore on Jul 26.