Unique or tongue twisting? It can be a fine line when naming your child
You may think you're differentiating your child from the Michaels and Michelles but could you be doing him a disservice instead?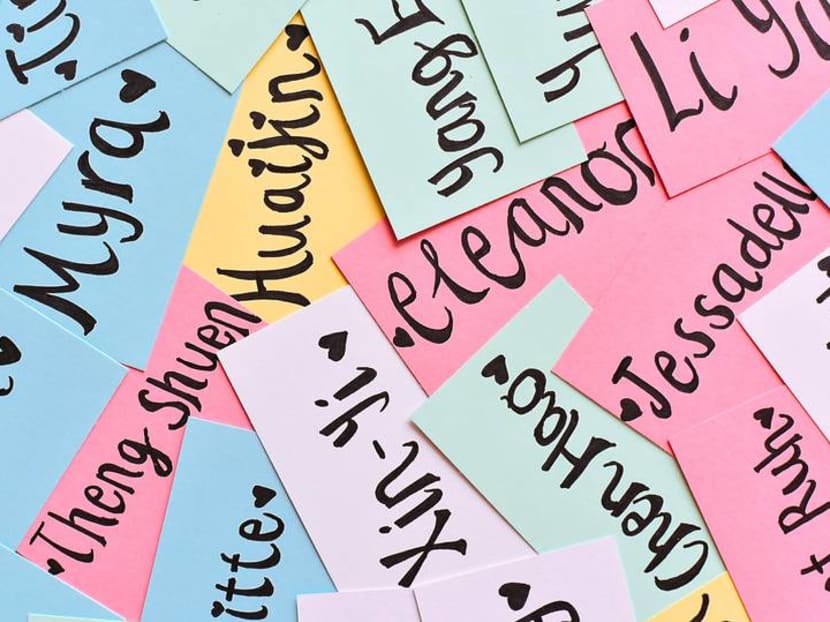 Many new parents look forward to naming their babies. But here's the rub: You want something unique but also don't want your child to end up hating his name, or worse, be called something else throughout his life. And that's where it gets nerve wrecking. Here's a look at some of the choices some parents have made.

UNUSUAL SPELLINGS

There are names that are pronounced very differently from how they are spelled. Case in point: Many Irish names come from the Gaelic branch of the Celtic languages, so names like Caoimhe (pronounced Key-va), Niamh (pronounced Neev) and Aoife (pronounced Ee-fah) aren't said the way they are written. 

While such names look unique on paper, you can be sure that many people on this side of the world won't get them right. Even Hollywood celebrities can trip over them. 
Actress Saoirse Ronan, whose name is pronounced Sur-sha Ro-nahn, wore a sign with the correct pronunciation when she appeared on The Ellen Degeneres Show. More recently, Ronan's name was butchered by actress Jessica Chastain when the former was nominated for Best Actress at the 2018 Golden Globes. Chastain had announced her name as Sher-sha.

LANGUAGE DIFFERENCES
Another thing to watch for is what the name translates into when read in another language, especially in multi-lingual Singapore. You certainly don't want to end up with a zinger like this for your kid.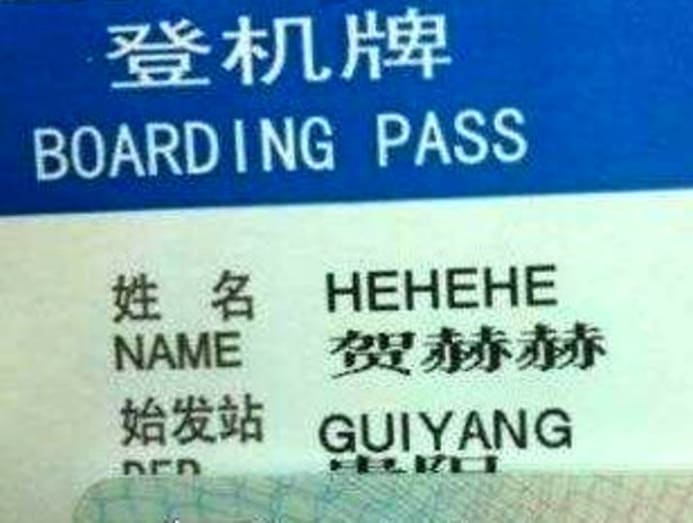 Or this classic that has been going around the Internet for a while.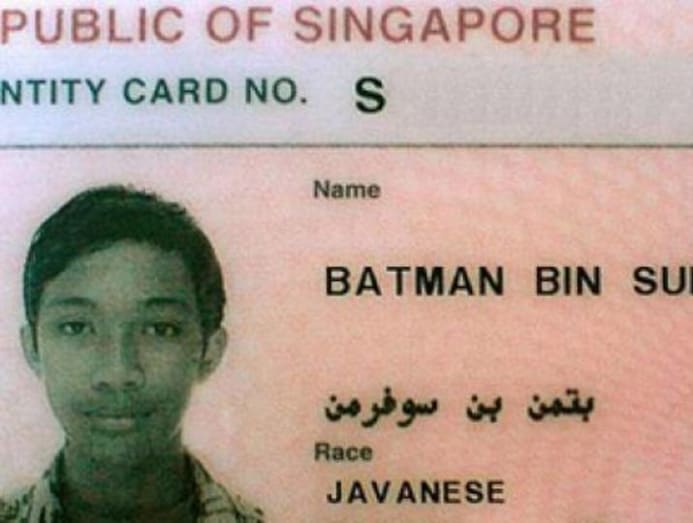 INSPIRATION NAMES
It is one thing to be passionate about something, and quite another to name your offspring after it. Like this Indonesian couple who is so enthusiastic about the Asian Games, they named their daughter "Abidah Asian Games" when she was born a month before the games kicked off in Palembang in August.

And while it is beautiful to name your child after significant people in your life, it may not work out as well as you think - especially if you opt for a hybrid name. Take, for instance, 15-year-old actress Quvenzhane Wallis. The child star, who is the youngest actress to receive a nomination for the Academy Award for Best Actress, has a name that combines her parents' first names - Qulyndreia and Venjie - with zhane, which is Swahili for fairy. Not sure how to say her name? Here's a video showing you just how.

If you're inspired to name your baby after your favourite sportsman, think again. When Chelsea football star Cesar Azpilicueta, first arrived at the Premier League club, fans decided to call him Dave to avoid having to pronounce his name. The Spaniard later had a short video created to help his social media followers get his name right.
NAMES THAT AREN'T NAMES
Then, there are names that aren't just impossible to pronounce, they don't make sense. In 1996, a Swedish couple tried to register this for their seven-year-old child: Brfxxccxxmnpcccclllmmnprxvclmnckssqlbb11116. The rationale? It was "a pregnant, expressionistic development that we see as an artistic creation". The district court rejected the name and fined the couple 5,000 kronor (S$815).

WRONG PRONUNCIATIONS
Interesting names aren't uncommon in Singapore either, and some of them get butchered in school and in public. Stay-at-home mum Rebecca De Souza is prepared for the mispronunciations when she named her son, now three years old, Andreas (pronounced as Un-dray-uhs). 

She recounted amusingly that people have mispronounced her son's name as On-drees or the way the unisex name (depending on which part of the world you come from) Andrea is pronounced. 
"Once, the nurse at a clinic called out for 'Andrea' and I knew she was referring to us. I've tried to correct her a few times before unsuccessfully, obviously. I got up with my toddler and the girl next to us gasped and whispered to her friend, 'The mother gave her son a girl's name!'."

Andreas' name hardly gets spelled correctly as well, even in school by his teachers. "It took almost a year before they got it right."

Andreas is one of other commonly mispronounced names in Singapore, including Javier (pronounced Har-vee-air, not Jay-vee-er) and Joaquin (Wah-keen, not Jo-ah-kwin).

Sometimes, the name is pronounced the way it is spelled but it gets mangled anyway because people don't take note of the spelling. Jessica Low laments that her three-year-old daughter, Kirsten, often gets called Kristen instead. 
"Why don't people look carefully to see where the 'r' is placed? It was very confusing for Kirsten last time, but she's somehow gotten used to being called both ways!"