Trekking the Himalayas on a whim – alone and with no plan
Ill-equipped, sick from water contamination and plagued by fatigue, Channel NewsAsia's Ainslee Asokan nevertheless lived to tell a glorious tale of adventure and kindness.
Follow our new CNA LIFESTYLE page on Facebook for more travel stories and videos
KATHMANDU: "You mean you have no money?" the immigration officer at Kathmandu's Tribhuvan International Airport asked, clearly annoyed at the fact that I could not pay for my on-arrival tourist visa.
I suppose when you decide to travel without any advance planning, it is easy to overlook the fact that you haven't brought enough Singapore dollars with you to pay for something as crucial as a visa. Thankfully, after much pleading, the officers finally turned on their credit card machine to accept my non-cash payment.
I found myself on this impromptu trip after one particularly sleepless night, when it occurred to me that I'm still young, healthy and largely commitment-free. It would be a shame to allow my long work hours and the near impossibility of coordinating anything longer than dinner with friends stop me from exploring different pockets of the world.
I could do it on my own – and I could do it now.
Before my departure to Nepal, my parents asked me repeatedly what my itinerary looked like, clearly concerned about their only child and daughter venturing off on her own.
In reality, my itinerary was essentially a blank piece of paper. I knew I wanted to take a vacation, but the idea of planning one seemed cumbersome – and that's how I found myself standing in the middle of Kathmandu's airport with my passport, a backpack, a duffel bag and no idea what to do.
CLIMB A MOUNTAIN? OK THEN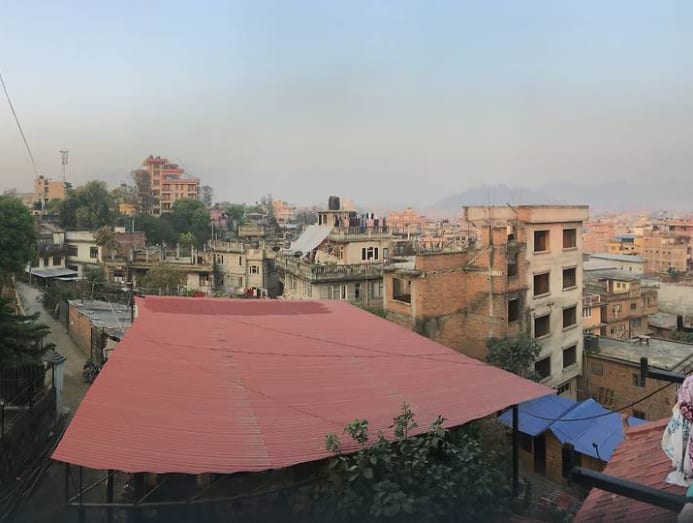 By 7pm on the first night, I had failed to find local Nepalese food around my hostel situated near the tourist hot spot of Thamel, as the streets were lined with European-style cafes that sold questionably soft croissants.
Lazing in bed, I decided – with a slight overestimation of my cardio abilities – that it would be a cardinal sin to be so close to the Himalayas and not attempt to view it up-close.
Full disclosure: Trekking had always been a faint possibility with this trip, so I had packed a down jacket and altitude sickness pills. I had not, however, trained for any of it.
Less than two hours later, I booked myself a trek to the Annapurna Base Camp. If I had done any research, I would have known that this particular trek was not a gradual incline leading to the top, but a long series of uphill and downhill treks that I was certainly not ready for.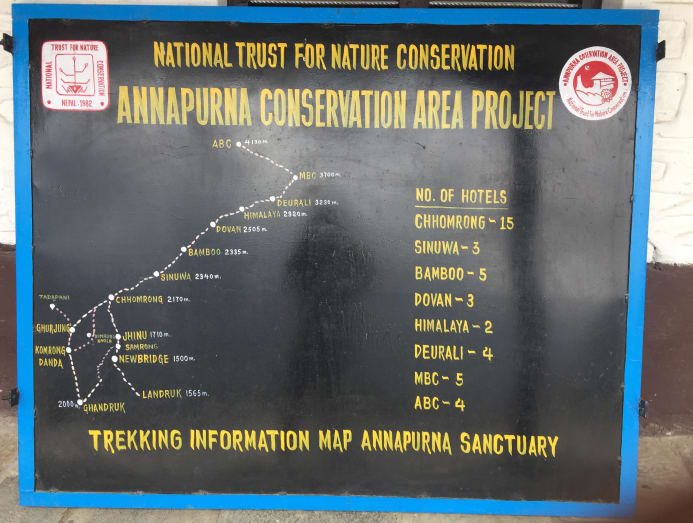 And just like that, I was on a bumpy, nausea-inducing eight-hour bus ride with my guide Raj to Pokhara, en route to Nayapul, where the trek would begin. Along the course of seven days, we would trek uphill to the summit, while passing villages in areas like Ulleri, Ghorepani, Chuile, Sinuwa and Deurali. 
These villages have tea houses, the most common type of accommodation available to trekkers. A "tea house" sounds quaint, but it essentially features a bed, old-school shared squat toilets, oddly westernised menus hawking pizza and pasta, and temperamental showers that may run out of hot water midway through shampooing (just trust me on this one). 
Still blessed with blissful naivety, I woke up bright and early on Sunday morning, ate a hearty but deceptively named breakfast (hash browns in Nepal really mean curried potatoes, which was odd to have scrambled eggs with) and got on a taxi to Nayapul.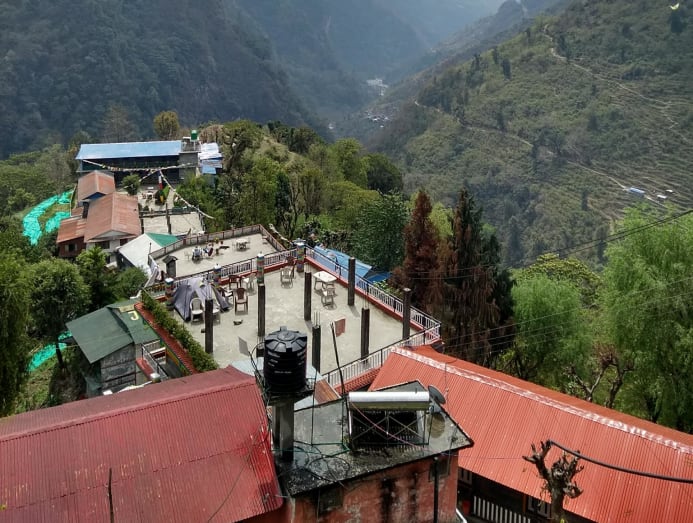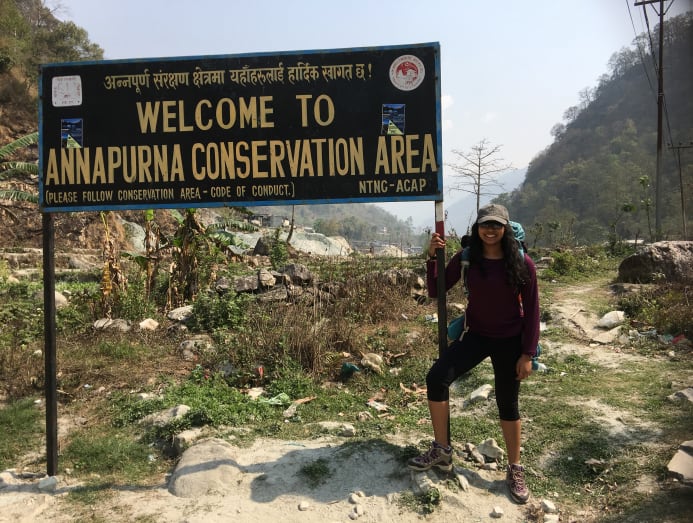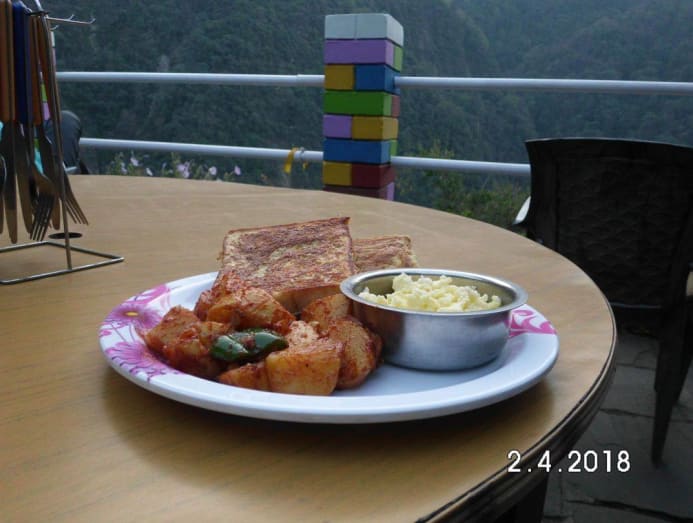 "Don't worry about it – I can carry my bag!" I told Raj in the first few minutes of my trek. This resilience wore thin by the first slope I encountered and I handed it over to Raj, begrudgingly.
Hiring a porter is probably a wise choice if you're not used to walking for hours with all your belongings on your back. According to Raj, porters are often only paid about US$10 (S$13.5) a day for the laborious work that they do. I made a mental note to tip Raj generously at the end.
Soon, a friendly lady at our lunch spot asked if I would like a lemon cordial drink. "Yes," I answered, parched and in desperate need of a refreshing beverage.
The rest of the day went by smoothly, and I even conquered 3,500 stone steps – each about twice the height of regular steps – that took about two hours to complete.
At this point, we were only about 1,960m above sea level, but the views the Himalayas provided were breathtaking. From the snowy peaks of the Annapurna range in the horizon to the majestic mountains emerging from behind the gravel and trees that lined the trekking routes.
The next morning, I could not stand up from my bed without experiencing excruciating abdominal pains.
WATER CONTAMINATION AND THE KINDNESS OF STRANGERS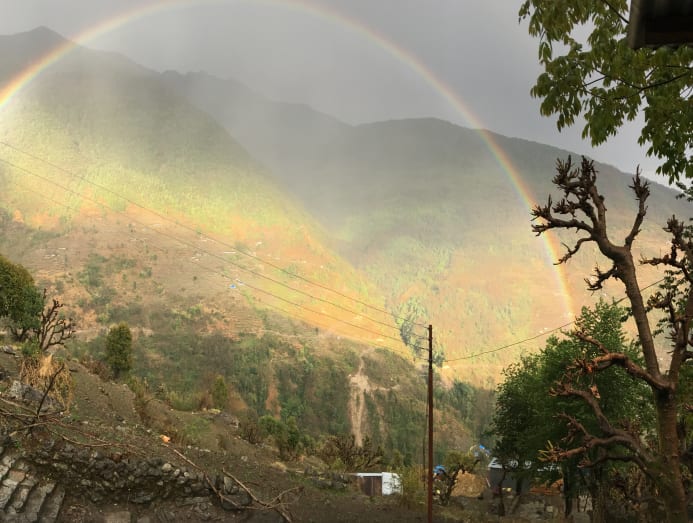 The first lesson of the day: Be gung-ho – but not gung-ho enough to drink unclean water without using water purification tablets. The lemon cordial had been mixed with regular tap water and the village doctor informed me that it was a case of water contamination.
In fact, most guest houses on the trek offer "safe drinking water" for a small price. 
It was a harrowing experience, but I also learned how hospitable the Nepalese are. 
Imagine a dishevelled, half-dazed girl holding tree branches (they were replacements for actual trekking poles because I did not plan ahead to buy a pair), barging through your front door, asking to take a nap on your bed because she can't walk any further without fainting. 
Personally, I would have turned away my own reflection, going by how crazed I looked, but a compassionate lady along our trek to Ghorepani opened her doors and ushered me into her hut, where I promptly fell asleep for about an hour.
With a little more energy after my nap, I pressed on with my trek for the day that took eight hours to complete, twice as long as it normally takes because that's how slow I was going, given my abdominal pains. But I listened to a piece of sound advice given by a friend before my trip: Listen to your body and go at your own pace.
I was determined to make the third day better. Besides, I had at least four more days to complete the ascent and I could not let myself stop now. The fact that I had paid US$670 for the trek was also a factor. Of course, halfway up my trek to Poon Hill to watch the sunrise, I started finding it harder to breathe. 
It was the dreaded altitude sickness – a condition that had caused many other trekkers I met in my hostel to halt their trek midway. Some trekkers I would encounter higher up on the trail even hired a helicopter for US$2,500 to ferry them back to Pokhara after a bout of intense altitude sickness.
Symptoms of altitude sickness include shortness of breath, nausea, headaches and fatigue, and it usually occurs 3,200m above sea level.
I popped a few Diamox pills immediately to prevent the altitude sickness from escalating, and continued forward.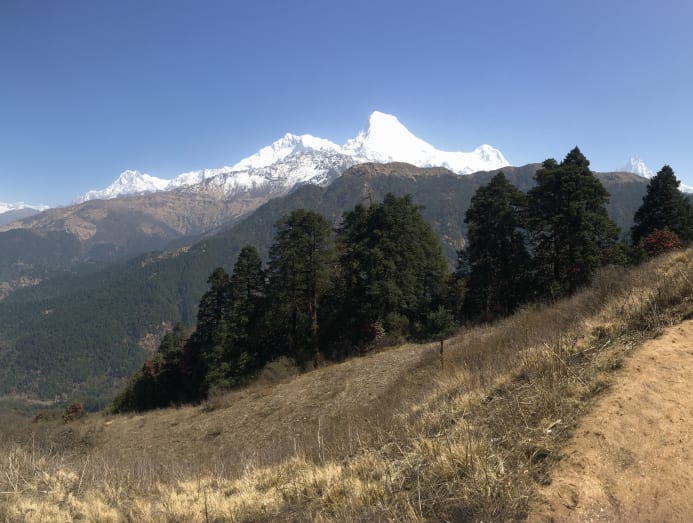 THE FINAL ASCENT
As the days went by and we inched closer to the top, I began to recover from water contamination and the altitude sickness with the help of my array of medication. 

"Left, right, left, right," the voice in my head barked, forcing me to place one foot in front of the other to keep walking because this was the only way to forget the fatigue plaguing every muscle in my legs. 
On the last leg of the ascent, I found myself ankle-deep in snow at 4am, blanketed by heavy darkness. I struggled ahead, making the most of my iPhone's flashlight to see where I was going.
After clumsily trudging up the snow for about two hours and occasionally slipping on ice sheets, the silhouette of a sign in the distance brought actual tears to my eyes. 
It read: "Congratulations! We achieved Annapurna Base Camp."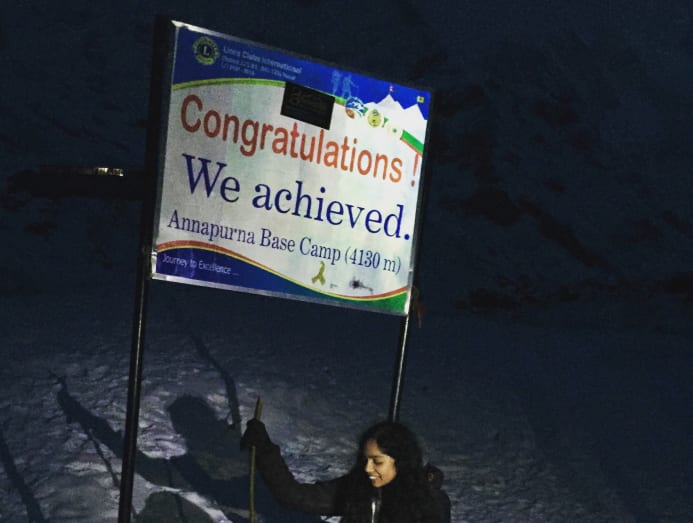 As the sun rose later that morning, the sheer magnificence of the situation revealed itself. Annapurna Base Camp boasts a 360-degree view of the larger-than-life Annapurna range, comprising peaks like the Annapurna I, Annapurna South and Gangnapurna. Behind me stood the Machapuchare, an untouched mountain with a razor-sharp peak.
No matter where I turned, a towering mountain stood against the dazzling glare of the sun with pure, white snow cascading down its jagged edges. It was a stunning natural beauty.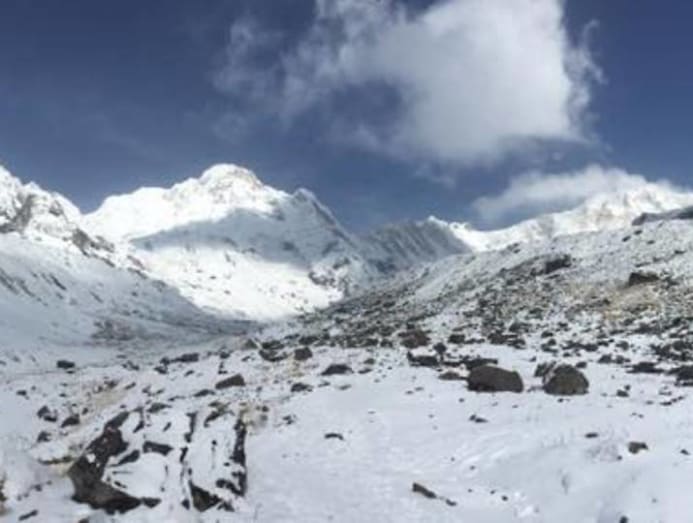 I was humbled. I had seen the Himalayas in all its glory, and I had been treated to the kindness of fascinating strangers. It was not at all easy, but this test of my willpower reminded me why I put myself in situations like this, alone in a foreign land: Because getting out of your comfort zone is daunting, but equally as rewarding.
But maybe next time, a little planning won't hurt.
***
LEARN FROM A ROOKIE TREKKER'S MISTAKES: 5 TIPS FOR FIRST-TIME TREKKERS
1. TRAIN AND TRAIN SMART
Even if you are a natural athlete, you have to ensure that your cardiovascular abilities are up to walking uphill for hours on end daily during your ascent. Practising on an elliptical or step machine will help, but if going to the gym is not an option, climbing up the flights of steps in a building is an economical alternative.
2. BUY PROPER GEAR
A good pair of trekking shoes should have a good grip that is appropriate for the terrain you will be trekking on. Break in your shoes in advance so you don't get blisters.
Trekking poles help with balance and take some pressure off your knees, especially if you have to deal with slippery terrain or snow.
Finally, a waterproof and windproof down jacket can go a long way in keeping you toasty.
3. GET THE RIGHT MEDICATION
In some remote areas, it may be near impossible for emergency vehicles to reach you mid-trek, and your only option is to charter a pricey helicopter to ferry you back down.
Pack altitude sickness medication and water purification tablets. Charcoal pills are handy in case of food poisoning and paracetamol for when a nasty headache or pesky cold creeps up on you.
4. PACK HALF OF WHAT YOU THINK YOU NEED
While taking a shower daily is ideal, it may not be feasible during a trek. My bag would have been considerably lighter had I packed fewer clothes and shower products. For hygiene purposes, you should probably bring disposable underwear with you, but for everything else, trust in the power of deodorant and dry shampoo.
5. RESEARCH, RESEARCH, RESEARCH
Find a guide from a reputable trekking agency – it guarantees that you're always with someone who knows what to do in case of an emergency.
Research the trek that is best for you. Do not assume the shortest trek is the easiest. The trek to Annapurna Base Camp may be shorter, but it involves a series of uphill and downhill routes. The longer trek to Everest Base Camp, on the other hand, while seemingly daunting because of the word "Everest" in it, is a gradual uphill ascent.