How to give watch lovers more bang for their buck, according to Ulysse Nardin
For Ulysse Nardin CEO Patrick Pruniaux, it is all about listening to end-users, adding value wherever possible, and providing affordable options.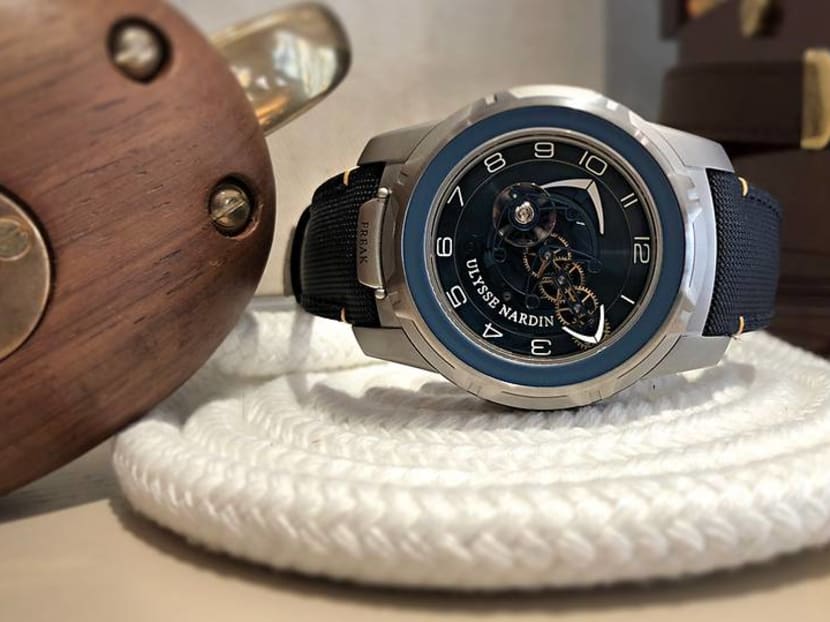 For a long time in the Swiss watch industry, watchmakers adopted a slightly aloof attitude. They made watches, and watch enthusiasts were granted the privilege of owning them.
This is according to Patrick Pruniaux, CEO of Ulysse Nardin, a 172-year-old brand that became famous for its ultra-precise marine chronometers in the 19th century.
"Listening to the end-consumer was not a big concern," Pruniaux told CNA Lifestyle, during a visit to Singapore on Thursday (Aug 16). The Hour Glass is the brand's exclusive retailer.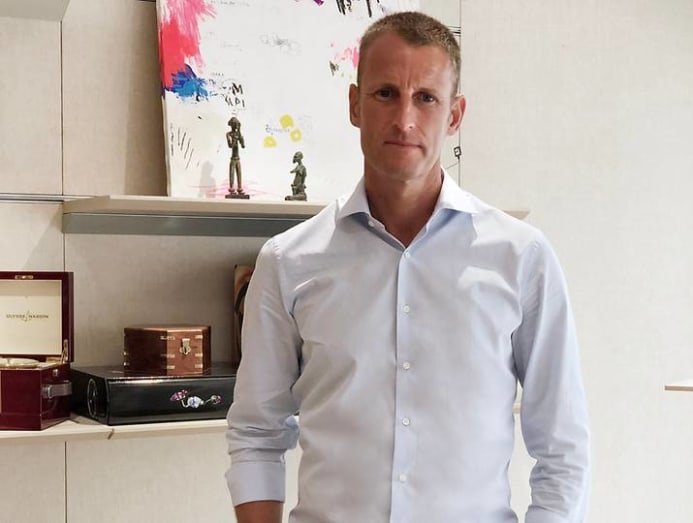 But times have changed, and the barrier that once separated producer and consumer has dissolved. Social media brought on – and accelerated – this dissolution.
With so many channels of communication now open between watch brands and watch lovers, there is no escaping the dialogue.
It is all part of the zeitgeist of inclusivity, and no one knows this more than Pruniaux. Prior to joining Ulysse Nardin in Sep 2017, he worked at Apple during the launch of the Apple Watch.
His tenure at the now-trillion-dollar behemoth taught him the pros of a zero-ego culture. 
"What matters is the brand and what we do for the end-consumers and watch lovers. Today we need to be fast and agile, and listen to the end-consumer and the market, not only in the watch industry, but also the rest of the world," he said.
And what the world wants are watches that are good-looking, functional, innovative, and full of personality or have stories to tell. 
More importantly, they need to offer value for money. Enthusiasts will still pay top dollar for the most prized tickers, but they need to know they are getting more bang for their buck.
"We make very complex, complicated watches, but making complicated watches only for the sake of it, I don't think it's relevant any longer. (Watches) should bring value to the end-consumer," said Pruniaux.
In Jan 2018, Ulysse Nardin announced the Freak Out, the first Freak watch to cost a five, not six, figure sum. At S$73,900, it is half the price of the brand's Freak Vision, which retails at S$146,300. 
Freaks typically cost S$120,000 or more, with the damage on the most complicated versions amounting to S$200,000 and up.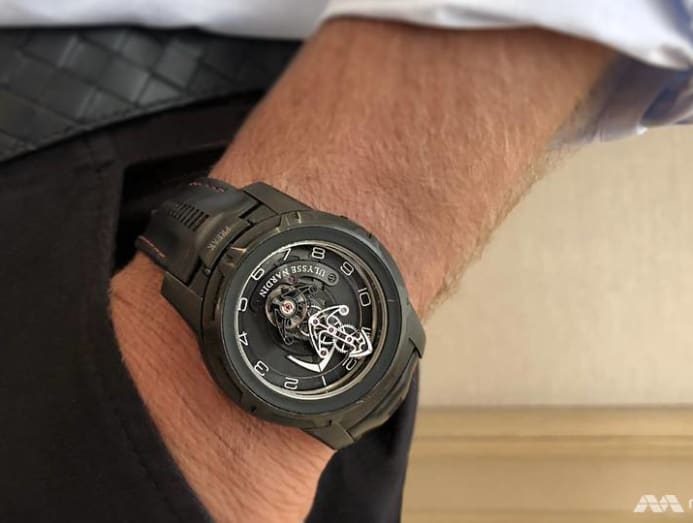 The Freak is an icon not only for the brand but for the entire watch industry. When it first appeared in 2001, it was the world's first watch to display time using the movement itself. Curiously, it did not have a dial, a crown, or hands.
The mainplate – which housed the exposed movement parts – doubled up as a dial and an hour hand, completing a full rotation in 12 hours. In place of a minute hand was an arrow-shaped bridge that rotated once every hour. And the case itself was used to engage the movement, in effect becoming the crown.
The Freak was also notable for being the first watch to use silicon in its movement, paving the way for others to follow suit. Silicon allowed the movement to function without lubricant, which meant that the watch needed less frequent servicing. This made it more durable and reliable in the long run.
Before the launch of Freak Out, Freaks were usually cased in gold. But Freak Out is sheathed in titanium, making it sportier and lighter both on the wrist and on the wallet.
Besides making prices more amenable, Pruniaux believes that in order to add value for consumers, watchmakers like Ulysse Nardin need to apply an innovative approach to every aspect of the watch. Even something basic like the power reserve can be improved upon.
Freak Vision, for example, is not only the first Freak with automatic winding, but it is also the first watch in Ulysse Nardin's lineup to feature Grinder, a new, patented winding system that is purportedly twice as efficient as regular winding systems.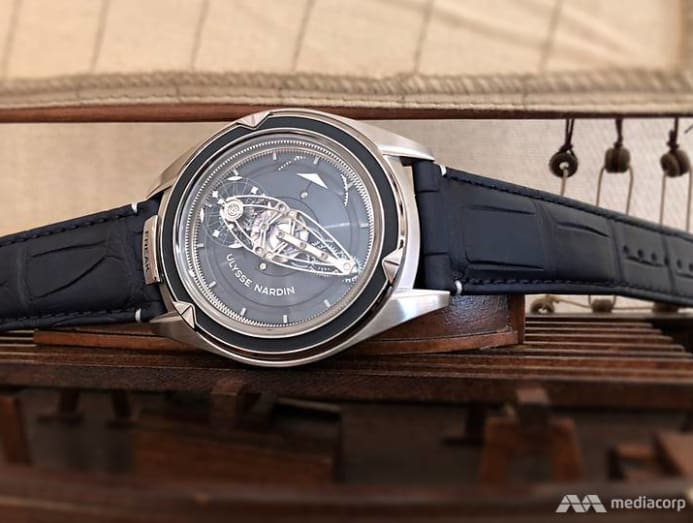 Essentially, the winding mechanism's architecture is more sensitive to motion, so even a tiny jolt from your wrist will activate the rotor. Less effort is needed to wind the watch. When fully wound, the power reserve lasts 50 hours – enough to last the weekend.
Fans of the Freak will be happy to know that Pruniaux plans to develop a full collection.
"(The Freak) used to be an iteration every couple of years. Every two or three years, there would be a new material or new design. Now, we're preparing for the Freak to be a larger collection, with differentiated movements and slightly differentiated designs. The Freak has a very strong brand name, as well as a very clear story, design and movement. It has true potential to become much more," he said.
We are already looking forward to January.