Inspired by Nyonya kueh, these tea flavours taste like kaya or gula melaka
Homegrown tea brand The 1872 Clipper Tea Co.'s new National Day 2018 collection comprises three blends inspired by ingredients found in Peranakan kuehs.
Follow our CNA LIFESTYLE page on Facebook for more trending stories and videos
SINGAPORE: Want some nice cup of tea to go with your kueh? How about a nice cup of tea that tastes like kueh?
Homegrown tea brand The 1872 Clipper Tea Co. has launched a new tea collection inspired by the flavours of ingredients found in Nyonya kueh.
The three new blends – Butterfly Pea, Nyonya Kaya and Gula Melaka – comprise its National Day 2018 Collection, which is available at the company's flagship store at ION Orchard beginning and will be out at its other stores from Jul 1.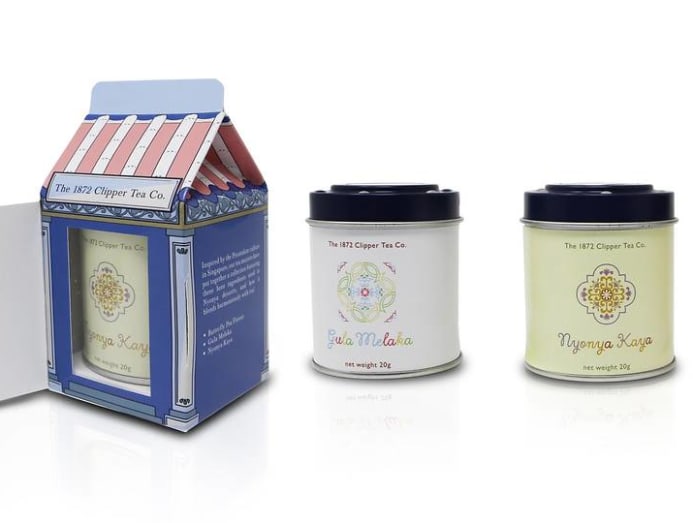 The blends are individually sold in a Peranakan shophouse-inspired box packaging and priced at S$15 per tin.
This year's National Day collection follows last year's hawker-themed tea collection, which were inspired by local drinks such as bandung.
The caffeine-free Butterfly Pea tea's blue tint comes from the butterfly pea flower's petals, and has pandan leaves and lemongrass ingredients. Both Nyonya Kaya and Gula Melaka variants are a mix of Ceylon black tea and Japanese Sencha. The former is infused with the flavours of pandan leaves, coconut and cream, while the latter has a touch of coconut to approximate the flavour of palm sugar.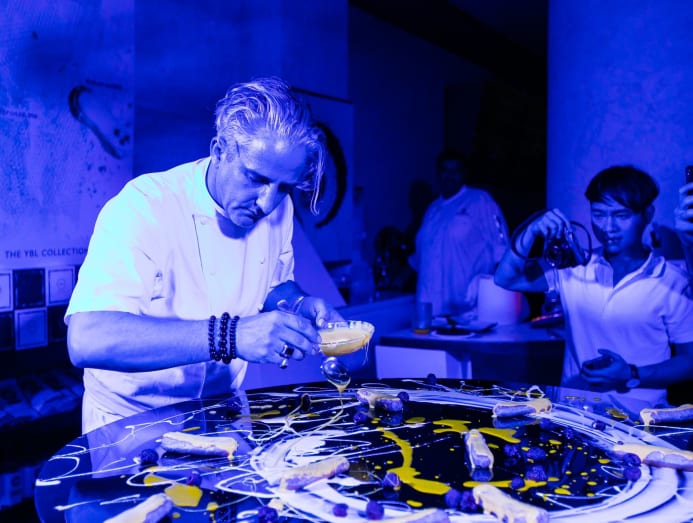 In line with the new collection's launch, The 1872 Clipper Tea Co. also collaborated with French celebrity chef Yann Bernard Lejard, who created limited edition eclairs inspired by their tea collection.
At a recent event, Chef Lejard flew in to present his Uniquely Singapore eclairs inspired by the tea brand's own National Day teas, as well as his YBL Collection, which comprises gold, silver and bronze eclairs using tea profiles from The 1872 Clipper Tea Co.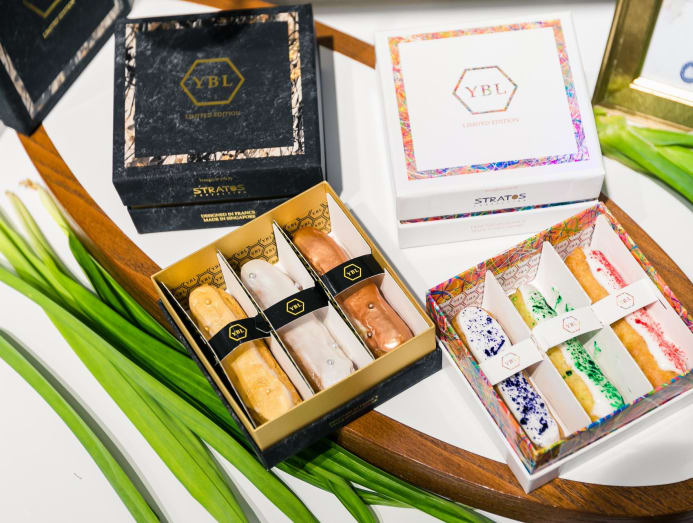 The chef also did a plating demo to unveil another of his unusual confectionary inventions, Project X, which are glow-in-the-dark luxury eclairs.
All three collections are only available online at S$38 per box at ybl-eclair.myshopify.com. The special glow-in-the-dark eclairs are available as a by-invite-only purchase through semantha [at] stratos.sg.