Where to score a selfie with Trump Baby in London
If you'll be in the UK capital on Jul 13, here's where you can attempt a selfie with the giant diapered inflatable in the background.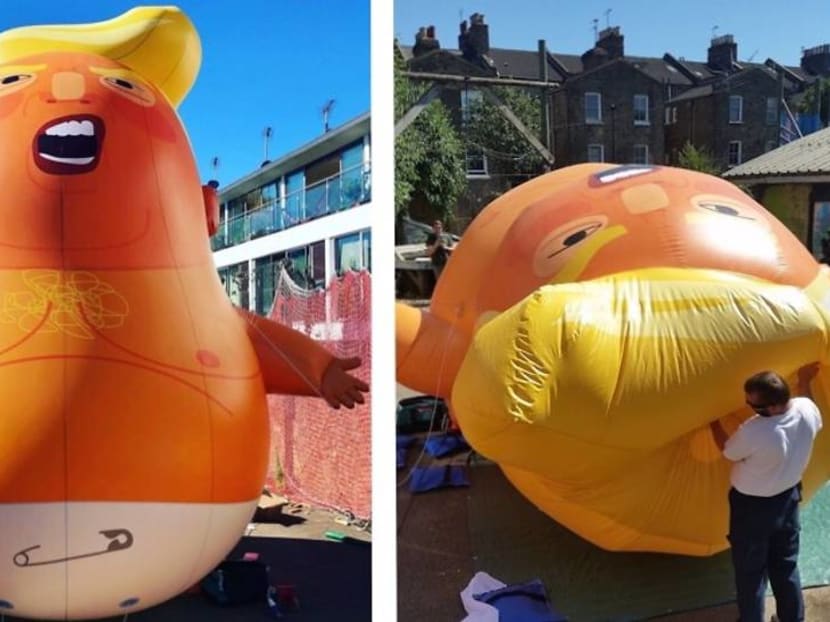 SINGAPORE: There might have been a considerable lack of disrespectful fanfare when US president Donald Trump was in Singapore last month, but Londoners, as it would appear, have a particularly in-your-face way of expressing themselves.
And so, if you happen to be in London this week, you won't want to miss basking in the shadow of one enormous orange flying Trump Baby.
The six-metre-tall inflatable, which wears a diaper and carries a smartphone, is set to fly on Jul 13 between 9.30am and 11.30am above Parliament Square Garden, next to the Houses of Parliament.
Trump Baby, designed as a statement of protest as Trump visits the UK this weekend, was brought to life by a crowdfunding campaign, which exceeded its initial £5,000 (S$9,000) target so exponentially that there are now plans to take the balloon around the world, following – and taunting – the US president wherever he goes.
Updates can be received via its Twitter account, @TrumpBabyUK ("I am a six metre high inflatable orange baby with tiny hands. Help make me fly").
The sad news for Trump Baby is that Trump himself apparently won't be spending much time in London itself and is unlikely to see his inflated, infantile likeness in person.
And if London's National Air Traffic Service and Metropolitan Police Service decide at the last minute that for safety reasons, the balloon cannot fly, this baby will be grounded.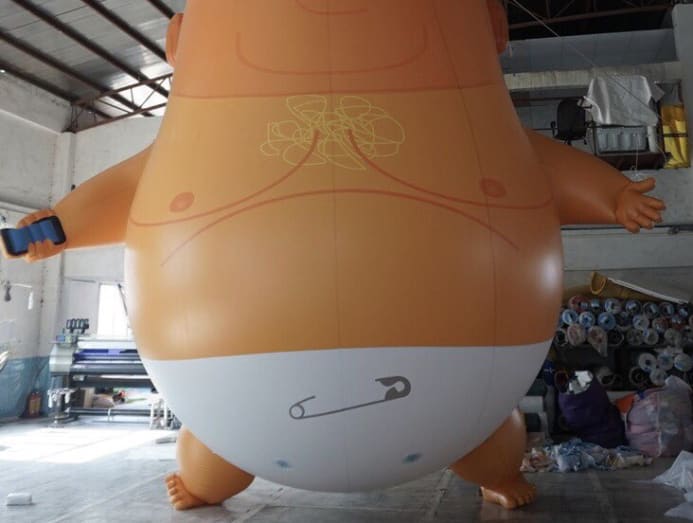 But there will still be other anti-Trump events going on around the city, if you want to eyeball the action.
A Facebook event called "Trump not welcome – make noise as he arrives" plans to protest right outside where the president will be staying – the US Ambassador's residence in Regent's Park – when he checks in on the evening of Jul 12.
Then, on the afternoon of Jul 13, a mass protest called Stop Trump March is set to take place. Demonstrators, complete with floats, will march from the BBC building at Portland Place through Oxford Circus and Regent Street towards Trafalgar Square, where there will be a rally in evening.
Now, that's anything but child's play.