Why are female football fans still victims of sexism in 2018?
Lots of surprises at this year's World Cup, but some things never change: Women getting "mansplained" about football. CNA Lifestyle wonders when that will change.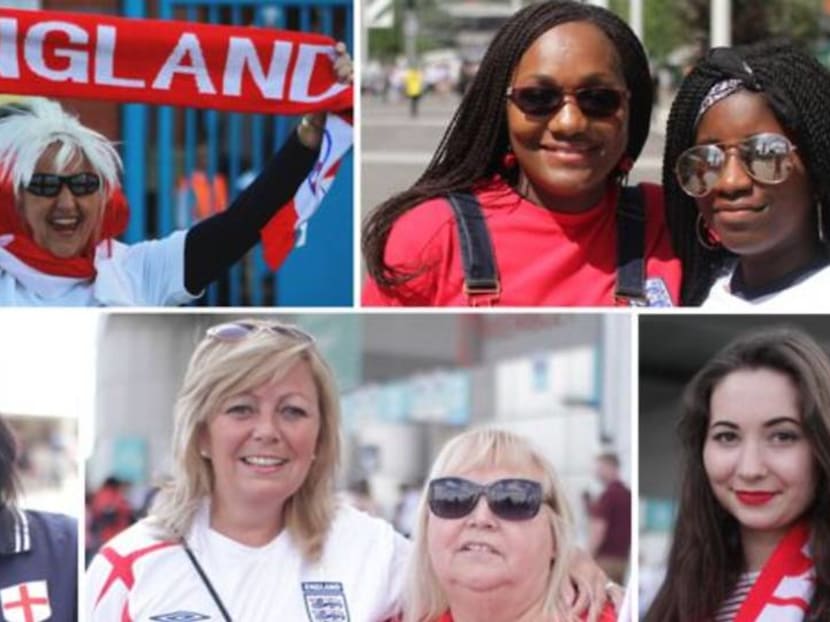 Looking back at the last four weeks as the World Cup Final between France and Croatia takes place this Sunday (Jul 15), one can say it's been a tournament of a few surprises.
England got so much further than anyone expected. Argentina and title- holders Germany shockingly got booted out in the group stages. 
Yet, sadly there are still some things that unsurprisingly never change: Sexism in football fandom.
This writer was watching England beat Sweden during the quarter-finals at a house party when a male acquaintance started "mansplaining" the beautiful game to me.
"You know why that's a foul? Now, they are going to take a freekick. You know who is very well known for freekicks? The very handsome David Beckham," he said to me, and only me - the lone girl on a couch full of men.
"Eh, are you a real football fan or just watching because the English and Swedish players are so cute?"
I kept quiet, using all the strength I could muster not to respond to his comments with my fists. Violence never solved anything, right? 
Instead, all I could think was this: It's 2018, why are female fans of football still being treated unfairly compared to our male counterparts?
And I'm not alone.
Female football supporters have long had to prove themselves to be a true fan of the beautiful game.
"MANSPLAINING"
Female fans CNA Lifestyle spoke to shared that they were often tested about their football knowledge and put on the spot by the men. They said it's almost as if the men were hoping to catch the women out, because they simply didn't believe the fandom to be true.
"I get 'mansplained' all the time! Especially when I tell them I support Manchester United. I get the whole 'oh, because of Ronaldo is it?' question way too often," shared 28-year-old Ng Xin Rong. "Back in university, a classmate of mine challenged me to name all the players in Manchester United's squad according to their jersey numbers. Thankfully, it was 1-0 to female pride!"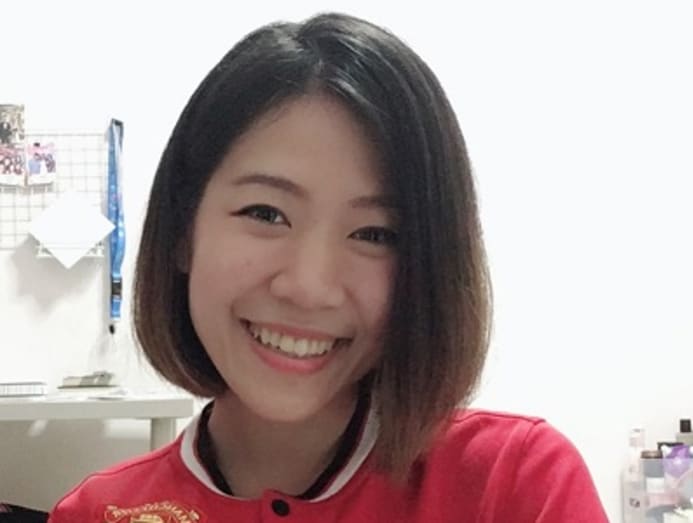 It's the same for Aisha Manoj, a 34-year-old Barcelona supporter.
"I often get on-the-spot quizzes and have to answer a million questions about the history of football, as well as explain why I support the team I support, if I just so happen to mention to men that I enjoy watching footy," she said. "It gets very frustrating because why can't I just love the game like they do?"

Lucinda Wee, a Singaporean who lives and works in the UK, said she found that she was never taken seriously as "just a female fan", which is why she always makes it a point to add that she's not just a casual fan of football, something a lot of men often are.
"I find myself always telling men that I'm a Crystal Palace season ticket holder instead of just a Crystal Palace fan," she said. "It's almost as if I need to add some credibility to prove that I'm a good enough football fan."
FOR THE LOVE OF THE BEAUTIFUL GAME
This writer has been a football fan since discovering the Red Devils back in 1990. My dad is a Tottenham Hotspur fan, but it was Manchester United that I felt an affinity with when he sat me down to watch a Spurs vs United First Division (as it was known back then) game all those years ago.
That's when I fell in love. It's a bit clichéd to say, but I just loved the way the beautiful game is played, plain and simple.
But my love for football went beyond just watching Ryan Giggs whizzing down the left, Denis Irwin defending like the perfect Irish full-back or Mark Hughes scoring goal after goal on a weekly basis.  I started watching the Italian Serie A and the German Bundesliga. I almost didn't make it to school the day Italy lost to Brazil in a penalty shootout during the USA 94 World Cup final.
The 90s also signalled the start of our father-daughter ritual of going to the National Stadium with my uncles and cousins for my regular fix of Malaysia League and Cup games.   
The Kallang Wave, the passionate screaming of "referee kayu", the drama between the infamous Singapore-Pahang-Kedah-Perak rivalries – I was right there in the thick of it all.
But no matter how many times I showed up to support Fandi Ahmad, Malek Awab, Nazri Nasir and the rest of the Singapore Lions play either in Singapore or Malaysia, I was still faced with blatant misogyny. Each and every time at any stadium, I was constantly "mansplained" about the rules of football, be it the off-side rule or game strategy.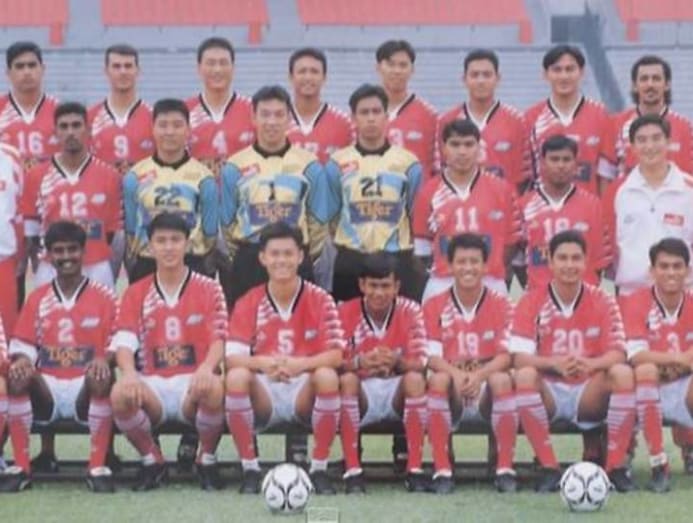 None of my younger male cousins ever suffered the same fate. During my Junior College days, my male classmates used to look at me sceptically when I wanted to discuss the early morning Champions League game or the new line-up I was employing for my Fantasy Football team.
Throughout the years, I was always met with the same incredulity when I shared my love of football with men: "You just love football because of the good looking players, right? How can a girl truly love football, you don't even know how to play!"   
"FEMALE FANS DO KNOW THEIR GAME"

Ronda Ng Doswell told CNA Lifestyle that she too, encountered "a lot of doubt and scepticism" when she was younger.
"But now that I have been working in the sports industry for 15 years, I think that speaks for itself about my interest and love for sports," said the 39-year-old founder of Full Circle PR. "Just know that we do know our football and don't patronise us please!"
Agreed Julie Teo, Football Association of Singapore's (FAS) general manager of grassroots and women's football.
"Female fans do know their game," she told CNA Lifestyle. "They do follow and read the game intelligently too."

Ng would like men to know that women too "dig the occasional jibe at our football arch rivals". 
"We do care about the pre and post-match analysis as much as our male counterparts do," she added. 
But she admits that it's not always bad.
"When they find out you're in this for the sport and you've been watching football for 17 years, most of the males I've met do respect the passion and enjoy our exchanges," she said.
MEDIA'S SKEWED REPRESENTATION 
For one outdated patriarchal reason or another, the conversation around sports, generally, tends to revolve around men. From the notably male-focused advertisements to years' worth of often blatant sexism from male-dominated commentators, there's always been an inexplicable shadow cast over the argument that women can be or truly are legitimate fans of a particular sport or team. Especially so in football.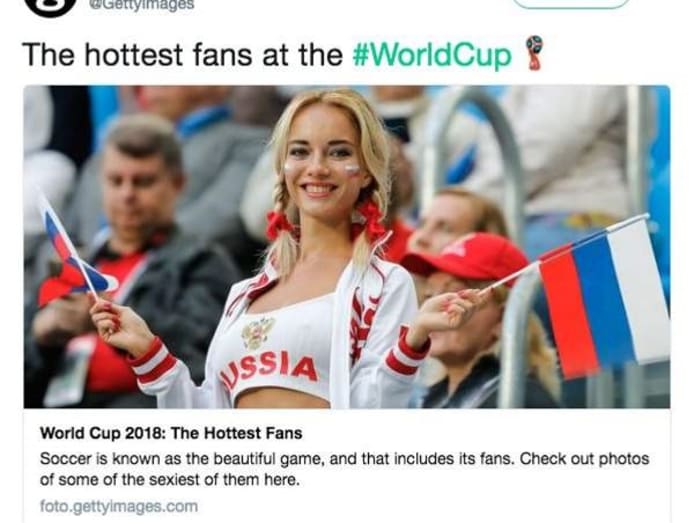 What certainly does not help the cause is the way female fans are represented in the media, evident from the Getty Images photo gallery debacle. Only just recently, the company which supplies images for businesses and media outlets around the world published a photo gallery of "the hottest fans at the World Cup" featuring a series of young and attractive women.
The post ignited a social media furore with many people taking to the Internet to express their disapproval and disappointment.
Women in Football tweeted "This is 2018 ... times are changing so why don't you?"
Getty then removed the album, stating that it "did not meet its editorial standards".
"We regret the error and have removed the piece. There are many interesting stories to tell about the World Cup and we acknowledge this was not one of them," the company said in a statement.
There was also observation that during this World Cup, the TV cameras kept panning to and lingering a tad too long on pretty young girls in the stadium. This "babe cam" practice is then perpetuated on social media, encouraging the Internet to comment on and rate the women.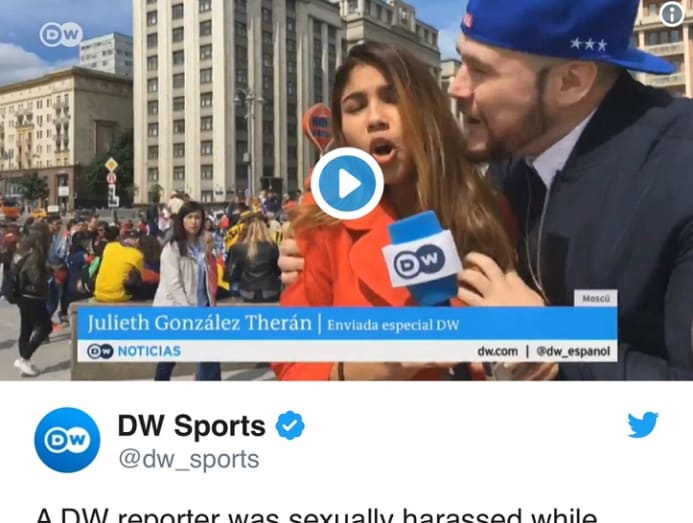 Outside of the stadium, there were many reports about the sexual harassment of female fans and TV reporters getting unwanted kisses and being groped by male fans.

CHANGING MINDSETS
But women are fighting back. Online communities like This Fan Girl have started campaigns to replace the "over-sexualised and non-representative" images with the aim to "change the face of female football fans on the internet".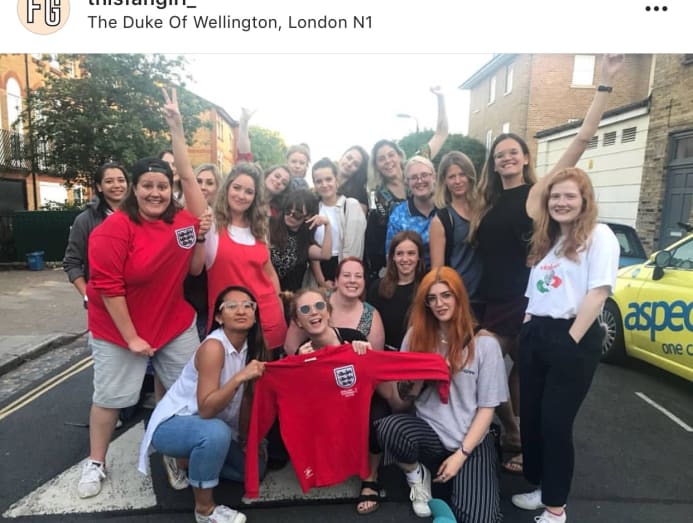 Young women in tight shirts or skimpy clothes are not an accurate representation of all female football supporters. As the This Fan Girl website reiterates:" The way female fans are portrayed in the media isn't reflective of the women we see when we go to matches; the ones who support their teams come rain or shine, whether they're top of the league or facing relegation".
Women are also speaking up on various social media platforms, to debunk the myth that females are "fake fans" of football - only emerging during World Cup season to ogle at handsome footballers, seek attention from the opposite sex or impress their husbands and boyfriends.
THE MOST POPULAR SPORT AMONG FEMALES
According to Nielsen research, soccer (as football is known in America) is the most popular sport among female audiences, with 31 per cent of surveyed women reporting interest in the sport across 18 markets in 2017.
Advertisers are starting to wise up to that fact and acknowledge a new and growing audience, so why not the rest of the world?
World Cup 2018 has also been a landmark event for women working in football.
BBC journalist Vicki Sparks became the first woman to commentate live on a televised World Cup match in the UK when she voiced BBC One's coverage of Portugal vs Morocco in Moscow's Luzhniki Stadium. German commentator Claudia Neumann also made history by becoming the first woman to do the same in her country. TV networks Fox and Telemundu both reported that they featured the first women to commentate live on World Cup games in North America.
There was also that encouraging report that thousands of Iranian women entered a sports stadium for the first time since 1979, to watch their national team take on Spain at a live screening in the capital Tehran.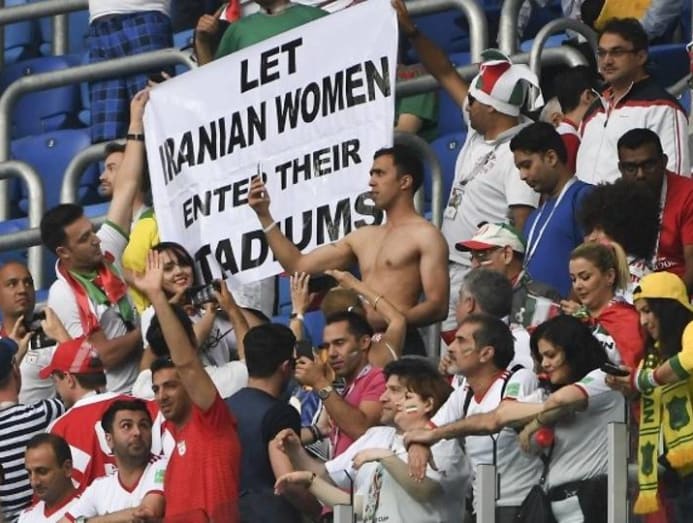 This is welcome news in the face of other reports of how female sports reporters are constantly harassed on camera and patronised by fans, pundits and social media at large.
So as former Chelsea footballer Jason Cundy, who was not invited to commentate in this World Cup, publicly apologises for saying that female football commentators' voices are too high-pitched, we think it's time to embrace women and football.
And perhaps it's also truly time for the "women aren't legitimate football fans" narrative to be retired.