These mesmerising 'wind walkers' are camping out at ArtScience Museum
Thirteen of Dutch artist Theo Janson's famous Strandbeests creations will be on exhibit beginning Jun 23.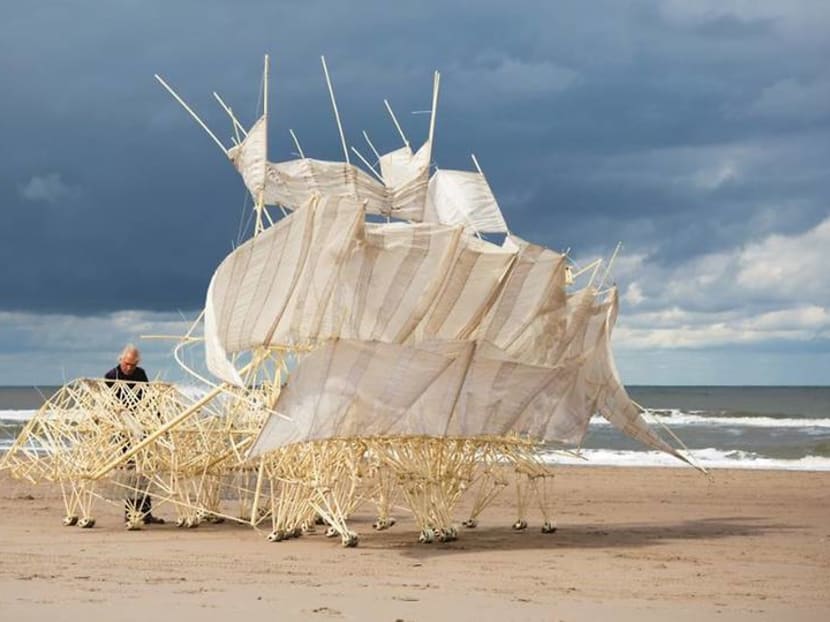 SINGAPORE: If you were walking around Marina Bay Sands or Orchard Road last week, you might have come across a strange-looking wooden contraption wandering around like a creature from a steampunk sci-fi movie.
And if it looks vaguely familiar, it's probably because you've seen videos on social media of its bigger cousins roaming the beaches. Check out the video below.
They're called Strandbeests and they're the creations of Dutch artist Theo Janson, who will be presenting some of these at the ArtScience Museum beginning Saturday (Jun 23).
The exhibition, titled Wind Walkers: Theo Jansen's Strandbeests, will comprise 13 large-scale of these Strandbeests, or "beach animals" in Dutch.
It's the artist's first show in the region, and a major retrospective of his life work, having spent 28 years developing these wind-powered machines, which he has described as a "new species on Earth".
Among the highlights is Animaris Siamesis, the largest "beest" in the show, which measures 10 metres long and weights over 240kg.
Trained as a physicist before becoming an artist, Jansen has exhibited in various galleries and museums around the world, and has even starred in an episode of The Simpsons.
The moving sculptures were originally envisioned as wind-powered creations that roamed beaches to form natural barriers against the threat of flooding due to rising sea levels.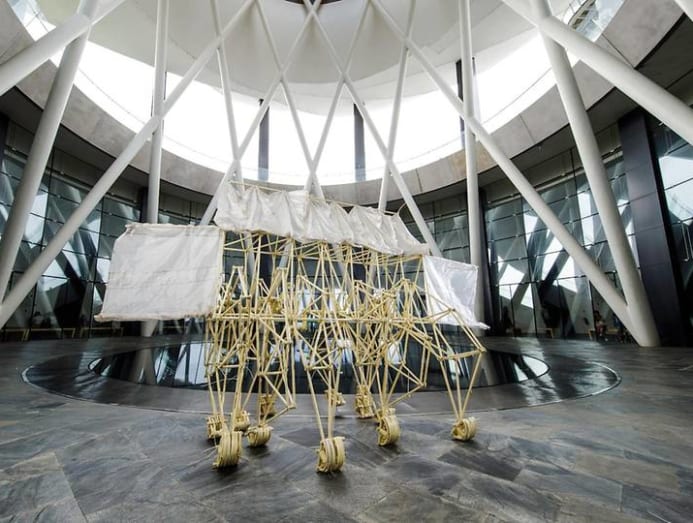 "There are few people working in any field today who embody the intersection of art and science as beautifully as Jansen. For nearly 30 years, he has combined his understanding of science, with his artistic skill to engineer mechanical animals that appear startlingly alive," said Honor Harger, the museum's executive director.
Wind Walkers: Theo Jansen's Strandbeests runs from Jun 23 to Sep 30. For more information, visit ArtScience Museum's website here.