Heard of the metaverse? Here are some ways 5G is slowly turning it into reality
From bringing museums to life to literally saving lives, from the desert to the classroom, here's a quick look at how 5G is helping to enrich us in the age of the metaverse.
In partnership with Singtel.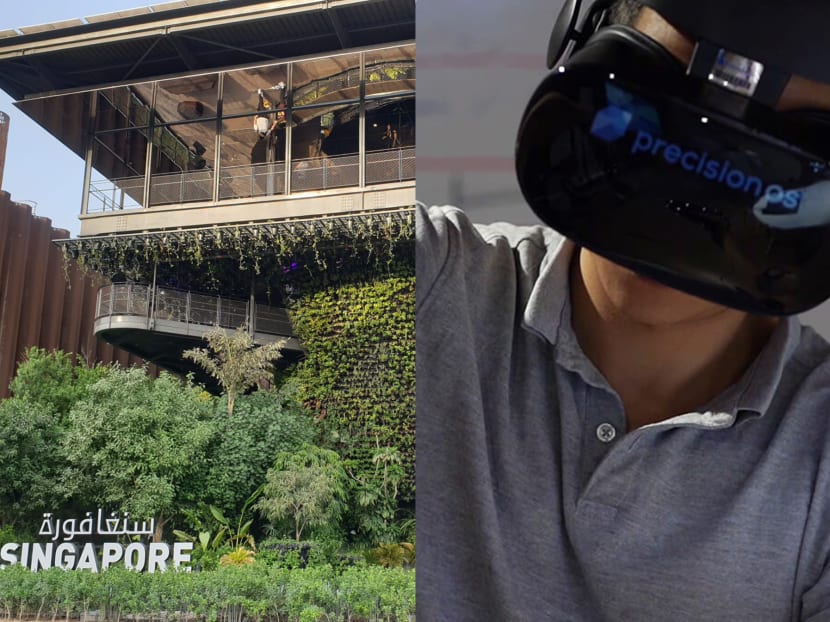 When 5G first came into existence, most of us were just grappling with 4G. Today, the 5G "revolution" is well underway and slowly spreading across Singapore: Sentosa's become a hotbed for use trials, while Singtel's already got network coverage across more than half the island.
By 2025, it'll be everywhere, says the Infocomm Media Development Authority (IMDA) – which means consumers like us will soon be spoilt with super-fast and safe digital experiences, thanks to this so-called fifth generation wireless technology and cellular network.
And it's all happening at the right time, too, with all this talk of "metaverse".
You may have heard of it – and no, we're not talking about the renaming of Facebook's parent company.
Simply put, it's a shared digital reality that combines aspects of social media, gaming, with virtual reality (VR) and augmented reality (AR), allowing users to interact virtually and physically.
With the gradual introduction of 5G across the arts, experiential events, a more connected healthcare system, enhanced learning or training opportunities through gamification, here's a quick look at how the metaverse – or at least some aspects of it – are now becoming a reality.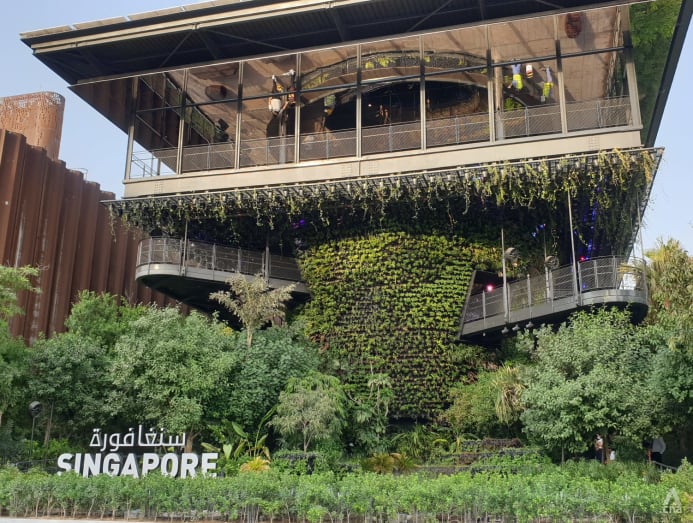 DUBAI EXPO'S FULL-ON 5G WORLD
One clear example of what 5G is capable of is the Expo 2020, ongoing in Dubai until March 2022. The event space is fully powered by a standalone 5G network onsite that supports mobile ticketing, 4K live streaming, mobile robotics over 438 hectares in the desert for 200 pavilions, including those of 191 countries.
And it's not just about providing seamless Wi-Fi to visitors (although 9,000 access points all over a 4.38km exhibition site is impressive). Pavilions are utilising it for whatever they're showcasing.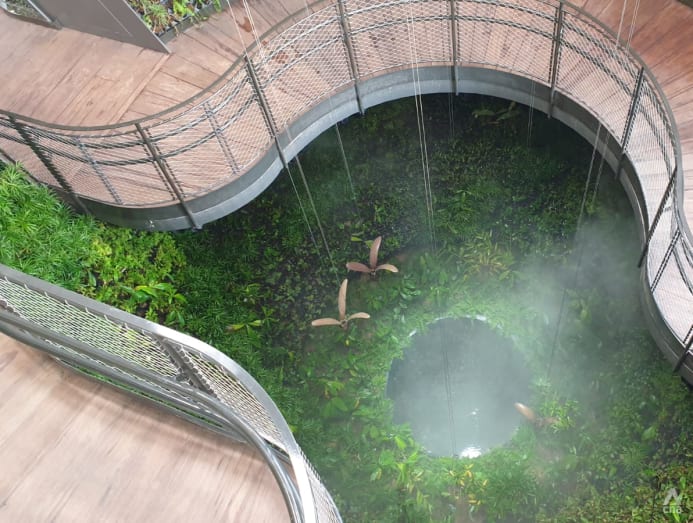 Case in point is our own nature-and-sustainability themed Singapore Pavilion: It's being powered by 517 solar panels and has a desalination plant for saltwater taken from the ground for its plants, fan mists and even cleaning. The network also supports robots that monitor the pavilion's greenery and identify their needs, through cameras and artificial intelligence (AI).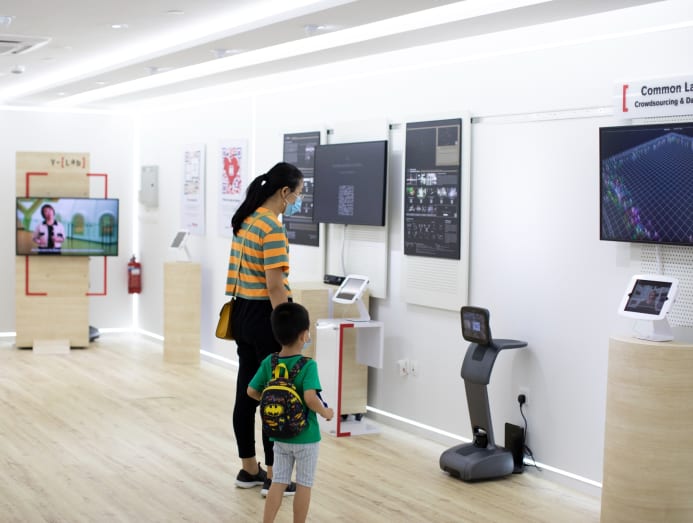 BRINGING EXHIBITS TO LIFE IN MUSEUMS
Museums and galleries have also been busy reinventing themselves with virtual experiences that of course maximise the potential of 5G.
In the early days, museums using VR found it to be glitchy from lag. They needed to also control number of users there were in a specific setting. Similarly with AR, where real world elements are augmented with layers of content using a screen or a headset, even more bandwidth is required for each AR experience.
These days, more museum visitors are experiencing both at faster speeds, with higher definition, and with seamless bells and whistles features such as being able to switch languages or receive bite-sized information based on data collected from each user's device.
One of the largest art museums in the world, the State Hermitage Museum in St Petersburg, Russia, has been running trials with Ericsson. These include using 5G to power its VR, and robotics to allow art masters with rare expertise to conduct restoration work on the museum's prized pieces, from anywhere in the world. What's more, it has also enabled virtual tours using 360-degree imagery, downloaded and explored in real-time. Find out more about 5G trials at the State Hermitage Museum here.
And we're not far behind. In Singapore, the National Heritage Board has plans to use 5G for future hybrid offerings – both physical and digital for its museums and exhibits. The board oversees the National Museum of Singapore, Asian Civilisations Museum, Indian Heritage Centre and Malay Heritage Centre, to name a few. This way, up-close-and-personal experiences with the arts may continue, even with safe management restrictions in place.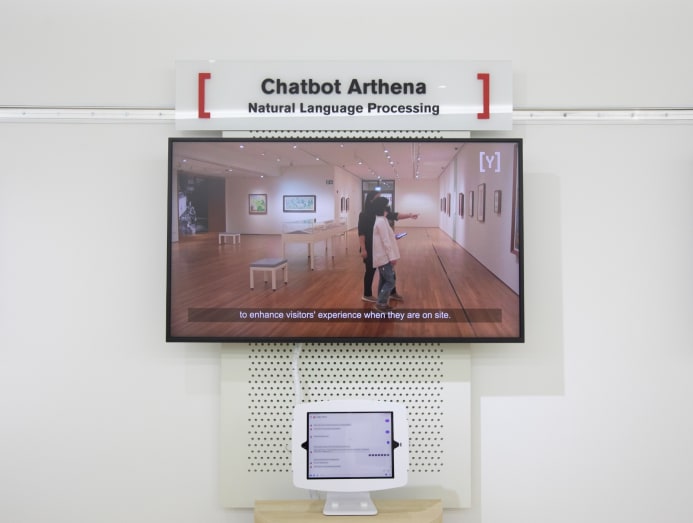 National Gallery Singapore has taken a step further to encourage art and technology product innovation with its Y-Lab. The Y-Lab gives a testbed for aspiring artists, technologists and their product innovations before they scale out to other sectors. Its aim is to foster development of creative, immersive ways to present art to more people.
SAVING LIVES WITH VR
Since the start of the pandemic, you may have had your medical appointments moved online. 5G can expand uses in patient-centred apps that monitor medicines or offer access to data and analysis of patient records using AI. What's more, it can provide real-time transfer of data from ambulance to hospital, reducing precious time while transferring the patient at the Accident & Emergency.
Because of its ability to improve the current limitations of network connectivity and bandwidth, tech companies are also excited to improve the speed and quality of their services. Epic Games, which develops and operates Fortnite, one of the world's largest online games, also develops Unreal Engine, an advanced real-time 3D tool. This programme has seen its use across architecture, manufacturing and simulation for training using VR.
In a healthcare setting, Unreal Engine has been pivotal in creating real-time VR software that enables simulated trainings for surgeons. One example is Precision OS' life-like training for orthopaedic surgeons using VR.
"These procedures allow them to practice their surgical skills in simulation, while being exposed to every medical scenario as realistically as possible – without the need to rely on conventional models, cadavers or real-life surgical procedures," said Dean Reinhard, Epic Games Southeast Asia Evangelist and Technical Account Manager:
Such simulations pave the way for remove surgeries in the future where 5G networks play a crucial role in enabling bandwidth stability and speed."
In another example, Nanyang Polytechnic (NYP) will partner the National University Hospital (NUH) using 5G to enable rendering and streaming of medical images through the Microsoft Hololens 2 – augmented reality lens that uses multiple sensors to create holograms. The holograms can be used to display information, blend with real world images and even simulate a virtual world.
Surgeons wearing the glasses will be able to visualise the scanned image and superimpose in 3D over the patient in real-time, visualising multiple "what-if" scenarios before they are implemented in surgery, to reduce risk. NYP students will be involved in the technical development phases via their final year projects.
LEARNING ABOUT PLANES AND CRASH SIMULATION TRAINING
One other way in which VR enhances training is in air crash site investigation techniques. Aircraft crashes are rare but also a real possibility. When such crashes happen, the key priority is to save lives and eliminate further hazards. As trainees in Singapore do not have access to real aircraft crash sites, the Civil Aviation Authority of Singapore's training division, Singapore Aviation Academy worked with local VR and AR solutions company, Hiverlab to develop a specialised multi-user guided VR experience training for it.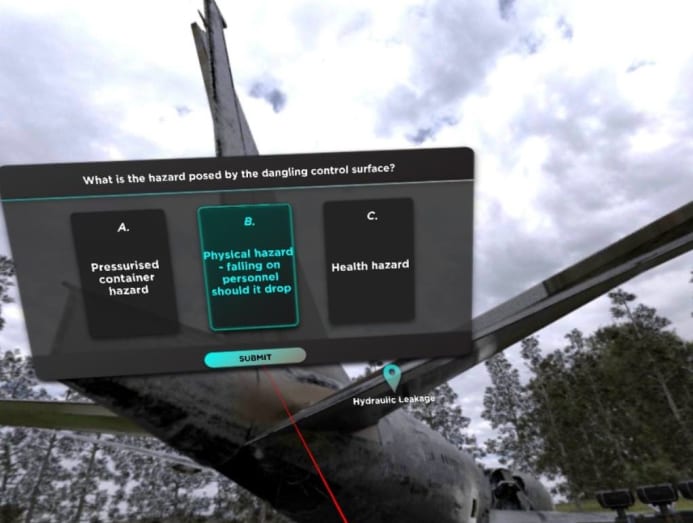 "With VR and AR devices becoming more consumer-friendly, we foresee education becoming more immersive, and reliant on streaming-based solutions. High quality 4K or 8K video footage, 3D elements and environments that engage learners in many ways would become common," said Ender Jiang, Hiverlab's founder and CEO.
"This change in learning and content format will mean having to manage massive user requests, making a strong edge and core 5G network crucial."
NYP is tapping on 5G technology to support its AR and VR teaching programmes. Budding aircraft engineers doing their diploma in Aeronautical & Aerospace Technology course use 5G-enabled VR headsets in a virtual Airbus 320 cockpit to familiarise themselves with the controls and do the necessary checks onboard the plane.
For students in high-stake fields like aviation, these VR learning experiences are especially useful as they can learn crucial skills and knowledge. Such immersive experiences require the ultra-low latency and high bandwidth that 5G offers. Bringing 5G technology to the classroom is just scratching the surface of the many possibilities in the education sector," said Dr Vinn Prabhu, deputy director at NYP School of Engineering.
GAMIFYING BIOLOGY IN THE CLASSROOM
You can gamify learning, too. Most educators agree that for learning to take place, mistakes have to be made through trial and error. Unreal Engine helps to create virtual worlds where students learn to experiment while educators have the freedom to design their lesson plans and create learning pathways that benefit them.
Students at the Kyrgyz National University in Kyrgyzstan are encouraged to mistakes in the Biotechnology Simulator, created by a professor using Unreal Engine. He couldn't find a programme that could enhance his physical lessons and so he made his own.
Working with Carolina Biological Supply Company, a supplier of science and math education materials, his programme gave his students freedom to experiment, and make mistakes, in a safe and controlled digital environment.
The programme operates like gaming – fail and restart or succeed and level up. This way, as long as students demonstrate understanding for what they learned, they are able to move on to the next module, score and get their grades.
Added Reinhard of Epic Games: "Ultimately 5G won't just accelerate trends like cloud gaming, AR and VR in siloes – rather it will accelerate our journey toward the metaverse. This is where technology will make a crucial difference and opening up new possibilities for users to innovate and engage with each other in an increasingly shared and social 3D world."
While 5G will make network speed faster and more stable, we can expect appreciating the arts, health services, and even learning to be more seamless, and engaging – just like how the metaverse is meant to be.