What do you do when your BTO flat's delayed? Here's how 5 celebrities coped with their home woes
How do you handle the waiting game? For some of these artistes, it's living apart or finding a place to live rent-free.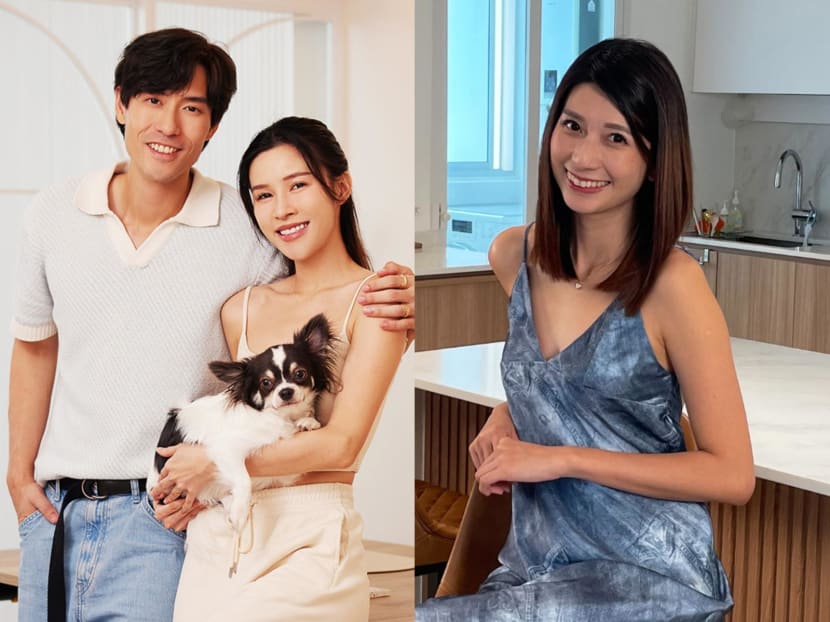 Much has been said about how challenging it can be to get a BTO flat in Singapore. First, you have to ballot for a flat – which could be as difficult as winning the Toto – then wait another three to four years for it to be built. But with construction delays due to the pandemic, the waiting time has increased to four to five years.
It can be a trying situation, especially for newlyweds looking to start a family – and these artistes can attest to that. Here's how they dealt with it:
DANIAL SHAHRIN
Delay: 1 year
His solution: Cancel BTO flat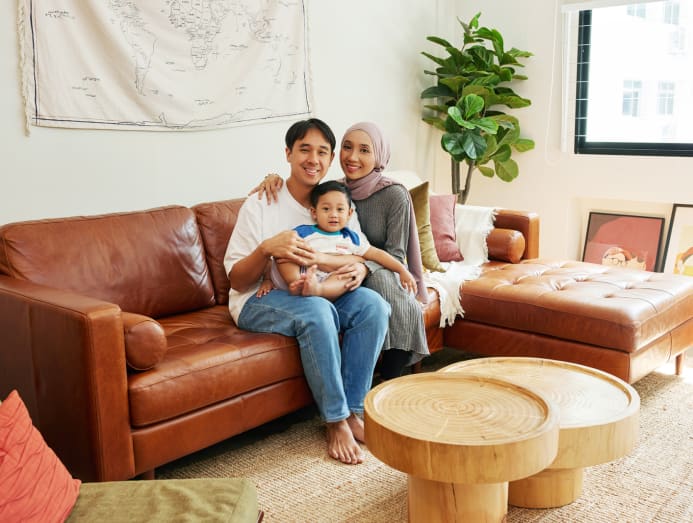 In 2020, former Ria 897 DJ Danial Shahrin, 28, now a marketing communications manager at a cybersecurity firm, and his teacher wife Athifah, 31, gave up their "dream home", a five-room BTO flat at Tampines GreenVines – yes, the development dubbed a "horror movie set" for its red colour scheme – when they found out they were expecting their son Adam.
The flat, which was initially supposed to be ready in the first quarter of 2022, had been delayed three times, and the couple, who was then living with Athifah's family, really needed their own space.
Five months and three appeals later, their cancellation was finally approved. The catch? They had to buy a resale flat within six months in order to get back their 15 per cent BTO downpayment.
It was a stressful time, to say the least, as Athifah had just given birth. TL;DR, they got their five-room Pasir Ris flat just two weeks ahead of the deadline.
If you're wondering, they were still eligible for the various HDB housing grants as they were considered first-time buyers.
TAY KEXIN
Delay: None, but longer waiting time
Her solution: Live apart from hubby 
When Tay Kexin, 35, singer of local a cappella group MICappella, and her photographer husband Bernard Wee, 39, got hitched in April this year, they had planned to live apart in their respective parents' homes until their BTO flat – which they got in 2020 – is ready in 2025. 
They didn't want to waste money renting a place and Bernard often stays over at Kexin's home anyway.
But what the newlyweds didn't expect was for Kexin to get pregnant so soon. Now with a baby on the way, she says Bernard might move into her family's three-bedroom condo when she delivers in January.
At the moment, though, there is "no space for him and his stuff" as Kexin's sister, singer Tay Kewei and her family of five, are also living in this condo until reno for Kewei's new flat is complete, hopefully by the end of the year. 
"Honestly, not getting our BTO flat so soon worked out for me 'cos when I give birth I have people to take care of me and my baby. I also have time to get accustomed to being a mum," explained Kexin.
JAMES SEAH
Delay: 1 year and counting
His solution: Snag a place to stay rent-free in exchange for major reno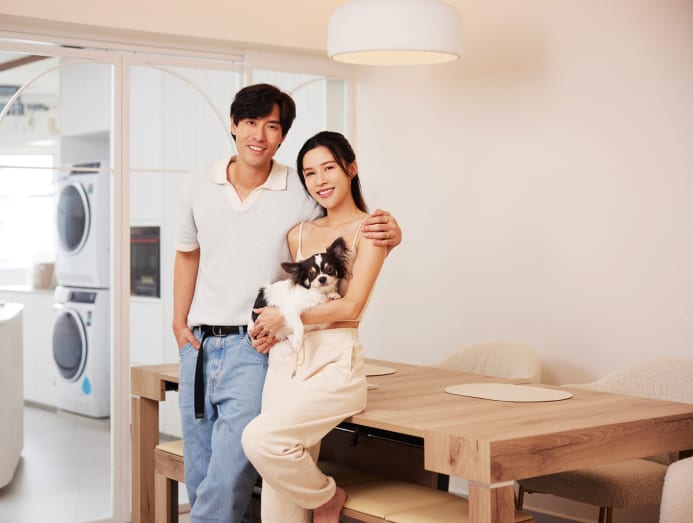 James Seah, 32, and wife, influencer Nicole Chang Min, 31, are one lucky couple. 
As rental rates surge, the pair, who were previously renting a condo, found a place to live rent-free while waiting for their BTO flat to be completed: A vacant four-room flat in the central part of Singapore that belongs to Nicole's mum. In return, James and Nicole would renovate the apartment, so that mum can sell it (at ostensibly a better price) after they move out two years later. Reno costs came up to around S$100,000 with part of the cost defrayed by sponsors.
"If everything had gone smoothly, we would probably have moved into our BTO flat by now. We just got news that it will be ready in the third quarter of 2024," shared James. 
Despite repeated delays, they never thought of giving up their BTO flat in Boon Keng as the "location is very good". In fact, they seem pretty chill about their predicament.
"It's part and parcel of life," he said with a shrug. "In Singapore, housing will burn a big hole in your pocket, so it boils down to whether you want to live with your parents until your flat is ready or move out. We wanted our own private space so we moved out."
KHAW XIN LIN
Delay: None… she gave up after seven attempts
Her solution: Buy a resale flat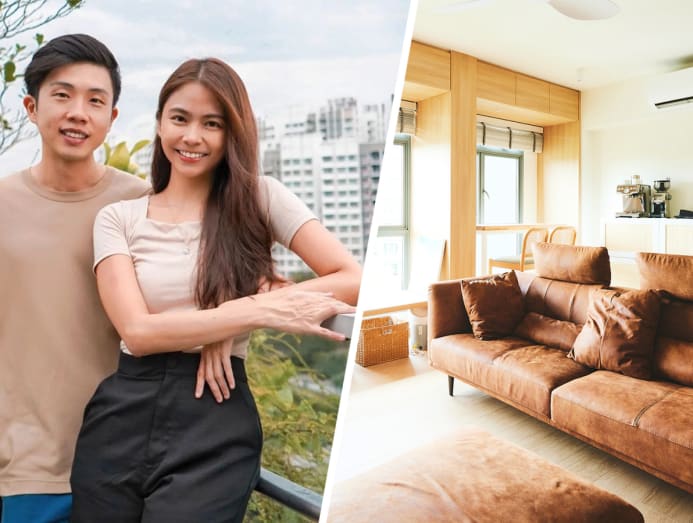 According to HDB, around 90 per cent of first-timer families who apply for BTO flats in non-mature estates have a chance to book a flat within two tries, and almost all had a chance to book a flat within their first three tries. That, however, wasn't the case for influencer Khaw Xin Lin, 30, and her husband, Lim Hao Jie, 30.
The couple, who applied for BTO and Sale of Balance Flats (SBF) in both mature and non-mature estates like Boon Keng and Punggol, gave up after their seventh attempt in five years. They either could not get a queue number or there were no units left by the time it reached their turn. 
They eventually bought a five-room resale flat in Punggol, which they moved into just before their wedding in July last year. 
The Live Your Dreams actress, who reckoned she has "terrible luck", said: "We realised we were not young enough to wait another five years for the flat to be built. Also, we wanted a place to stay when we got married."
Though they paid a "very high" price for the unit, she said it is "totally worth it": "By the time other people (who applied for a flat around 2020) get their BTO flat, I would have already lived comfortably in mine for two years."
"So if you are ready (financially) and don't want to wait for your flat to be built, go for resale."
KARYN WONG
Delay: 1 year
Her solution: Rent an apartment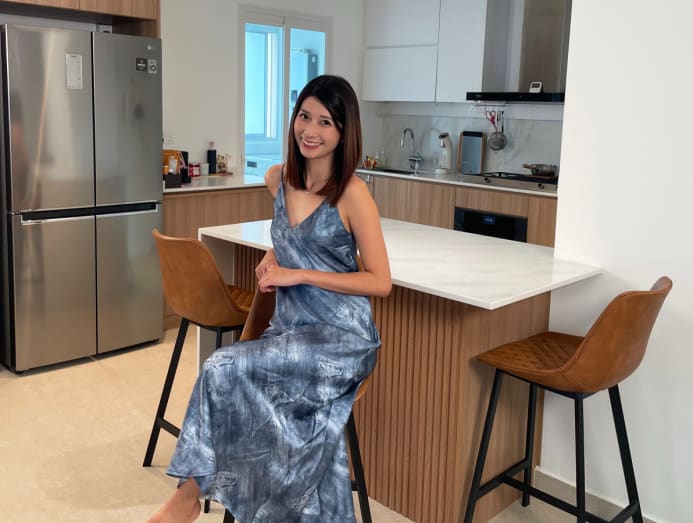 Perhaps Xin Lin should have taken a leaf from Karyn Wong's book and sought help from her MP.
The Battle Of The Buskers host and part-time Mediacorp Love 972 DJ managed to book a unit on her sixth try after her MP made an appeal to HDB on her behalf.
"I told the MP that I wanted to buy a place near my dad and grandma, who both live in the east," she said.
Like many BTO flat buyers, Karyn, 34, and her engineer husband, 36, endured a longer waiting time for their flat due to COVID-related construction delays. She had expected her home to be ready about "six months to a year ahead of schedule", which was not uncommon in the past, but only got her keys in 2022 after a one-year delay.
While waiting for their flat to be built, the couple, who used to live in a utility room when they were dating, rented a one-bedroom condo for five years.
"The condo belongs to my dad so we were able to rent it at a cheaper rate. Renting from the open market was not an option due to the high rental. We would have continued to live in the utility room if the condo wasn't available," shared Karyn.
This story was originally published in 8Days.