Creative Capital: They have stylish paper furniture that people can actually sit on
These sit up to three adults but can fold up to the size of a dictionary. We had a chat with co-founder Dylan Eng on the story behind Singapore-based lifestyle brand PAPERplain Market's unique offerings.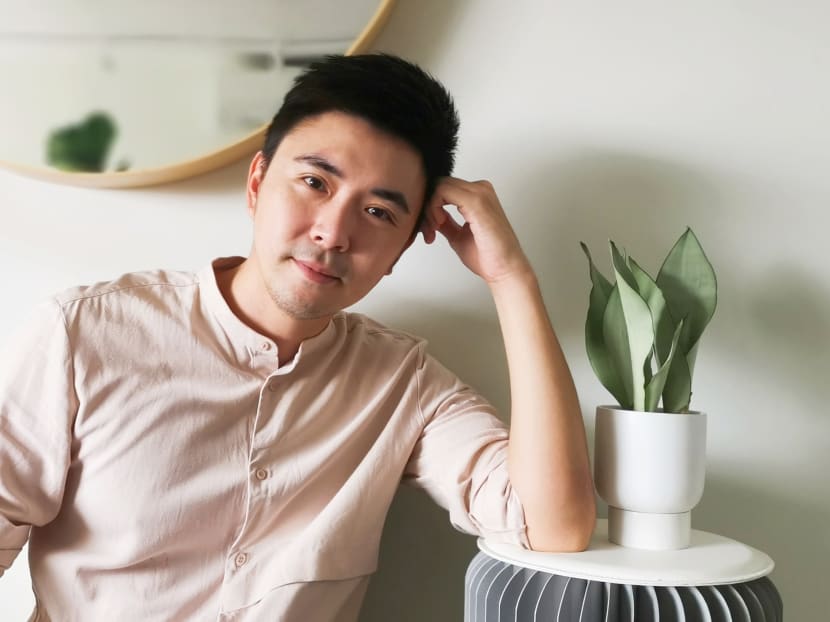 My wife is an interior design junkie. If you follow her feed on Instagram, you would see that she posts inspiring images on her Stories feed constantly – pictures of living rooms, bathrooms, kitchens, hotel rooms, furniture and other lifestyle products that capture her eye.
Because she is constantly checking out interesting interior brands, she also keeps quite au courant on new manufacturers and makers. One local brand she mentioned to me a while back – saying that if we had the space (which we don't), she'd love to shop from them – is PAPERplain Market, a two-year-old company specialising in paper furniture pieces.
Yes, paper. The pieces that are sold by founders Dylan Eng and Fiona Foo, are made from paper, and yet nonetheless, have form, weight and can hold a pretty enormous amount of weight.
They are also classy and elegant. Even more impressive, most of the pieces can be folded up and put away, which makes them perfect for living in small spaces.
I caught up with 34-year-old co-founder Dylan Eng to chat about his unique company.
HI DYLAN, TELL ME ABOUT YOURSELF. WHEN YOU WERE GROWING UP, WERE YOU ALREADY INTERESTED IN DESIGN?
I came from a small village in Kuantan, Malaysia. Back in my younger days, I didn't have a lot of opportunities to travel – my only "playground" would be my father's boat workshop where he built boats.
My father influenced me very much in having a heart for interiors. We made cute little stools and tables from leftover wooden planks. We even made doors sometimes.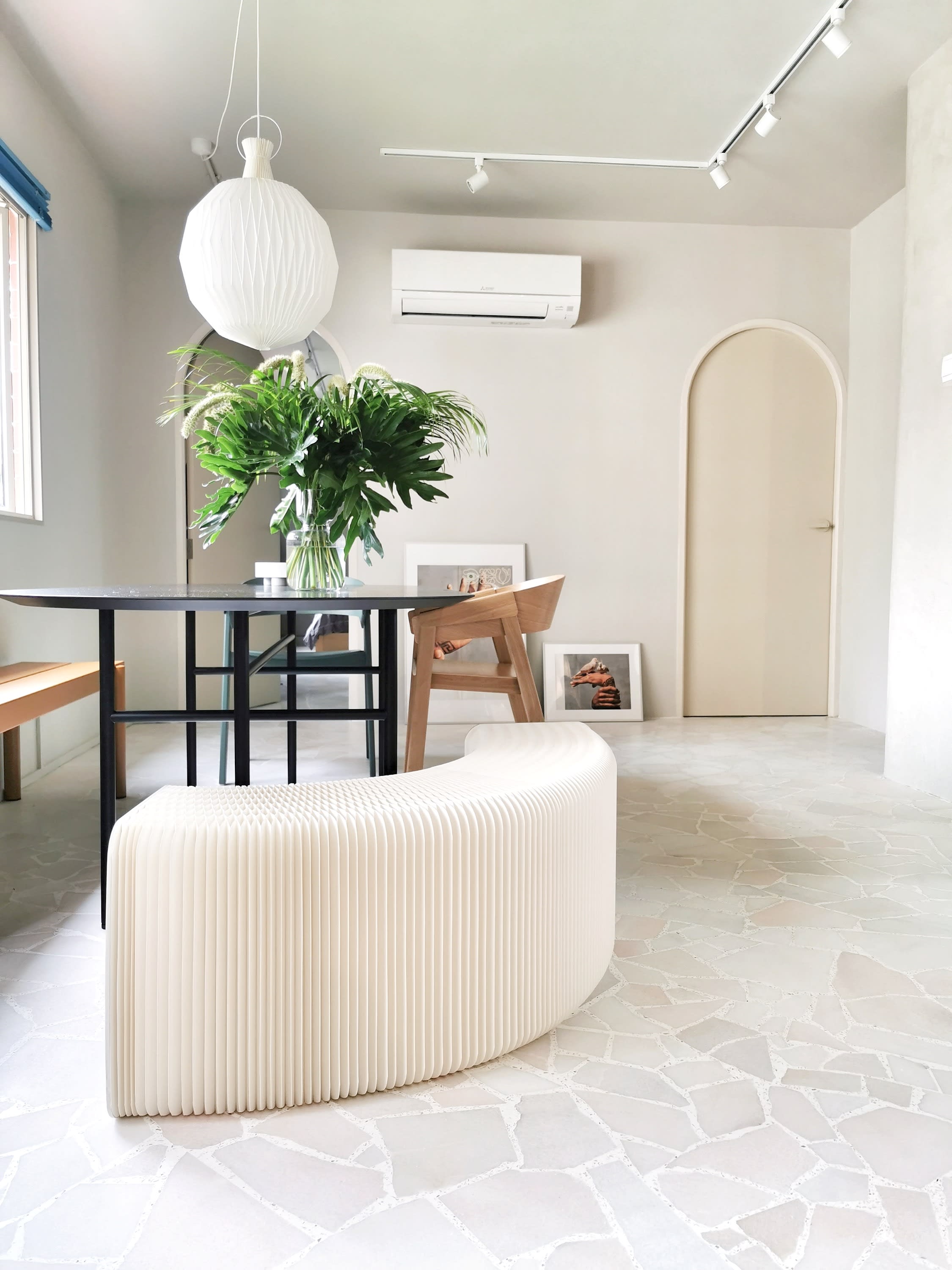 HOW LONG HAVE YOU BEEN IN SINGAPORE AND WHAT BROUGHT YOU HERE? 
Singapore has sheltered me for nine years. Not to be cliched, but it was love that brought me  here to Singapore. Needless to say, better work opportunities and higher salaries have also helped keep me here.  
DID YOU STUDY DESIGN?       
I went into engineering instead of interior design. Yet, I am now doing something in interiors. Expect the unexpected is one of my mantras.
That said, I would love to go to a design school. I just have a heart and head for cool and current stuff.
PAPERPLAIN IS A SIDE BUSINESS, YES?  
Engineering is definitely my forte and I'm still at it. PAPERplain is more of a side project to fulfil something that has been circling in me for the longest time. It is kind of like an art project but also one that has commercial potential.
HOW WOULD YOU DESCRIBE YOUR BRAND? 
I would love to say that PAPERplain is a design company, but we are not there yet. At present, we are more of a B2C platform for interesting art and living products. PAPERplain hunts down and discovers products with a tale to tell.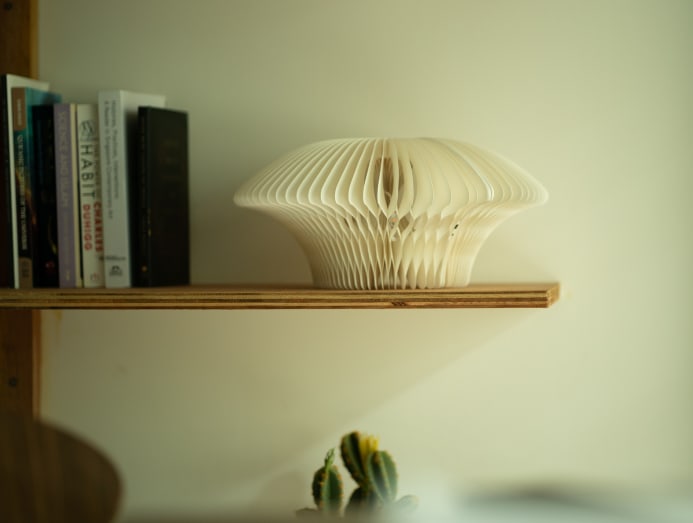 WHAT WAS THE INSPIRATION FOR PAPERPLAIN? 
My co-founder and I believe that true luxury lies in real comfort at home. PAPERplain yearns to create aesthetically pleasing, yet functional, home and living products.
WHO IS YOUR CO-FOUNDER?
I started the business with my dear friend, Fiona Foo. PAPERplain is, in so many ways, the apple of her eye. We met each other ages back. She is actually so much more than just a good friend and a business partner, she is my family in Singapore.
In terms of the business, Fiona is responsible for all the "headache" accounting, purchasing and taking care of inventory. I handle the marketing and creative presentation parts, and running whatever random errands the business demands.
HOW ARE YOU CREATING THESE PRODUCTS CURRENTLY?
We're fortunate that we are currently able to tap on OEM (original equipment manufacturer) designs. The factory we work with designs and manufactures the products according to our requests.
But, in the long term, we definitely have plans to develop our own collection. We already have designs in the pipeline and are very much looking forward to sharing our very own collection soon.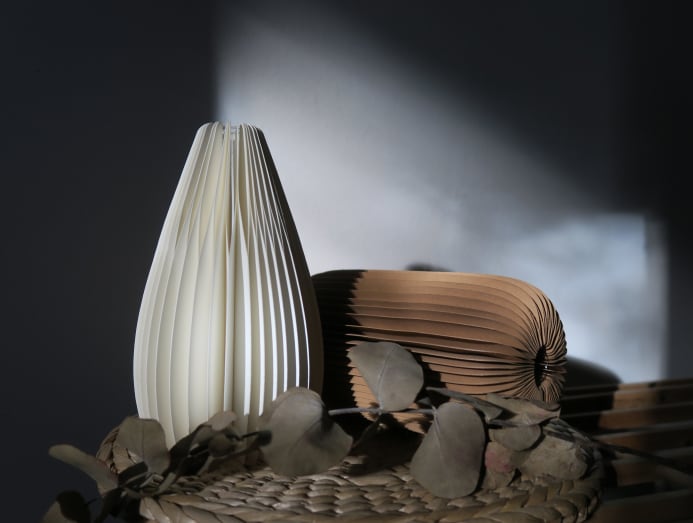 YOU GUYS LAUNCHED IN 2019? HOW HAS BUSINESS BEEN? 
PAPERplain launched at the end of 2019 and it was initially great. We received an overwhelming response from a trade fair that we participated in. Unfortunately, the pandemic came right after all of those good things and business was badly affected.
Everything happens for a reason, I guess. We had to move to an online business as well as working via consignment projects with local furniture stores. We can now be found physically at Etch & Bolts in Singapore. I would say, business is coming back slowly.
WHO IS YOUR CUSTOMER? AS IN, HAS THERE BEEN A SPECIFIC DEMOGRAPHIC THAT YOUR WORK APPEALS TO MORE THAN OTHERS?          
So far, the customers are quite varied. We have got young to old couples who just got their new BTO flats or condos and have been cracking their heads on how to host more guests with limited storage space for furniture.
Some customers are also into collecting interesting art pieces. Our products are definitely eye-catching and have great appeal among design lovers. I do need to say that our customers, since our launch, have been very supportive and shown great trust in our work. For that, we are super grateful.
WHAT HAS BEEN THE HARDEST PART OF THE ENTREPRENEURIAL JOURNEY SO FAR?
The hardest part of the journey has to be the impact of COVID-19. Our products are pretty much reliant on users having a real interactive experience with them. It is when consumer can try, touch and feel the products, that they get sold the fastest.
Even though we have been selling our products online, the result is just not as great as compared to trade fairs, shows or markets.
Nonetheless, we have been very fortunate to have been able to consign our products to Etch & Bolts. We always encourage potential customers to drop by to try the product before purchase.
AND WHAT HAS BEEN THE BEST PART?
Definitely encouragement and positive feedback from our customers during our very first Christmas trade fair back in 2019. It was beyond words to see people dropping by, filled with curiosity and then coming away with smiling faces when they got to see how our products work. Those moments gave us the faith in what we are doing with PAPERplain.
IS THERE A HERO PRODUCT?
In the construction field, honeycomb sandwich walls are well-known for their lightweight yet durable functionality. Most of our paper furniture is constructed with this honeycomb structure.
As an engineer myself, I am thoroughly amazed by the honeycomb paper structure that is able to withstand 300kg of weight per square meter, as well as the accordion design that makes the pieces so space saving.
One of the top-selling products is our LOUNGE III. When closed, it is about the size of a dictionary but, when expanded, it can accommodate three adults. Amazing, isn't it?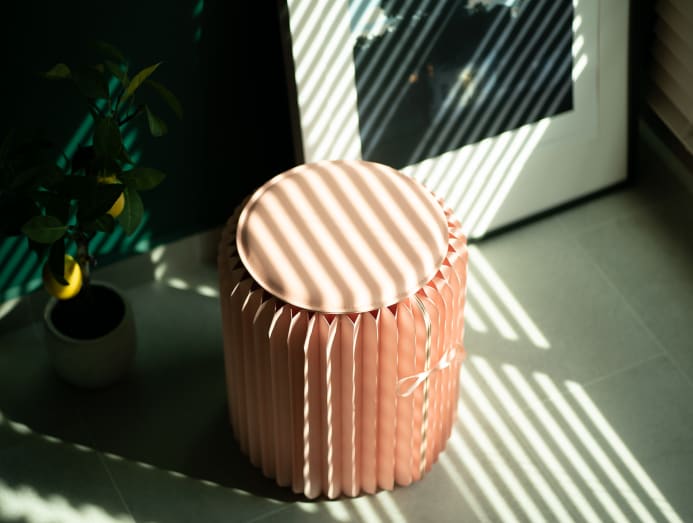 I AM ASSUMING THAT A LOT OF PEOPLE WONDER ABOUT THE DURABILITY OF YOUR PRODUCTS. JUST HOW DURABLE ARE THEY?
This is probably one of the top questions that we get from our customers. We often tell our customers that it really depends on the usage of our product. If the product has been used with proper care, it can easily last at least five years or more. And it's recyclable.
HAS THERE BEEN A DESIGN THAT YOU REALLY WANTED TO CREATE BUT IT JUST WOULDN'T WORK PHYSICALLY?
We have bold and imaginative ideas for our new collection. I would say everything is possible, it is just a matter of cost efficiency and development cost. We are slowly getting there though.
WHAT WOULD BE YOUR DREAM PROJECT?
A collaborated collection with talented people – that could be someone from fashion, fine arts, etc.
WHAT IS YOUR VISION FOR PAPERPLAIN?  
MUJI is a muse and inspiration for us. I hope that one day, PAPERplain comes to mind when people think of lifestyle. That would be amazing.