Meet the Singaporean artist-illustrator whose creepy-cute style has made him a hit with clients from Gentle Bones to DBS and Martell
In this week's instalment of Creative Capital, meet Howie Kim, whose memorable and instantly recognisable creepy-cute style – think colourful, surreal, a little psychedelic – has made him one of Singapore's most sought-after artists and illustrators.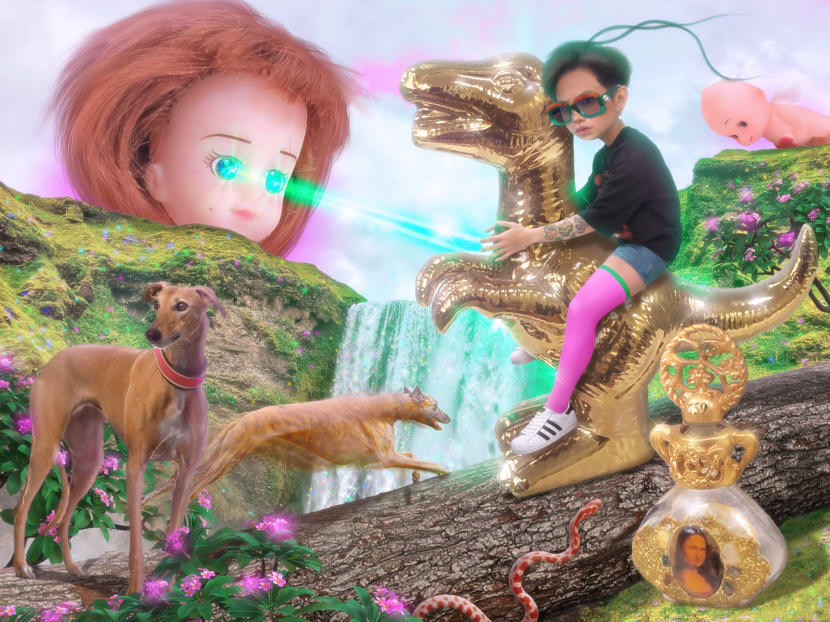 Howie Kim's images jump out at you. Bright, colourful, surreal, a little psychedelic. His style is instantly recognisable and highly memorable. This has helped the 32-year-old become one of Singapore's most sought after artists and illustrators. Clients range from Swiss luxury watch brand IWC Schaffhausen to Universal Music, Martell, the Singapore Tourism Board, DBS and Tiger Beer.
Last year, like several of his peers, Kim launched his first series of NFTs. Cute, creepy and creative, Kim tells us that his foray into this medium was never about making big crypto returns, but more about exploring the space.
We catch up with this creative to see what inspires his very unique artworks.
WERE YOU A CREATIVE KID AND DID YOUR PARENTS ENCOURAGE ART AND CREATIVITY?
I would like to think I was a creative kid. For as long as I can remember, I've always enjoyed drawing and doing crafty things and it was something that my parents definitely observed. They would buy me materials to play with … I would say they were pretty encouraging.
My grandfather, however, wasn't exactly excited when he found out I was about to attend art school. He had the common question of 'how you gonna make money with the arts?' and preferred if I went to study engineering or something.
YOU ATTENDED LASALLE COLLEGE OF THE ARTS – WHAT WAS YOUR FAVOURITE PART ABOUT ART SCHOOL?
Apart from the arts, I was never good at any of my other subjects back in secondary school so coming into an art school was a new experience for me. I was doing what I liked with like-minded friends, so I enjoyed my time very much.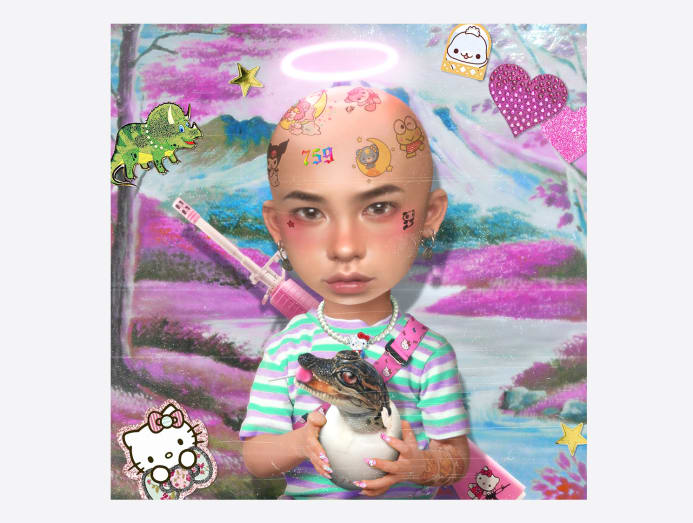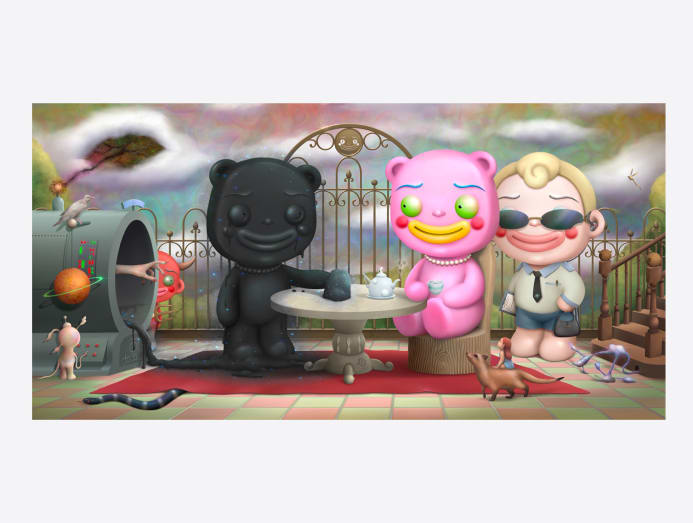 I guess the best part of it was being exposed to the arts scene and knowing that there is actually a path for the things I love to do.
AND WHAT WAS THE MOST CHALLENGING?
My two biggest challenges were, firstly, to keep up with the amount of work. It was so much work, especially in the first year! My friends and I like to joke and compare the first year of school to BMT (basic military training).
My second challenge was, honestly, the same worry my grandfather had: How am I going to make a living out of this?
YET YOU'VE BUILT WHAT MANY WOULD CALL A PRETTY SUCCESSFUL CAREER AT A YOUNG AGE. WHAT WAS THE FIRST COMMERCIAL GIG YOU LANDED?
Thank you. One of my first more significant gigs was for local musician Gentle Bones ... about five to six years ago. I was commissioned to work on his album and singles cover art, as well as parts of his music videos. I had lots of fun with it and we've collaborated quite a few more times after. (Singer Joel Tan announced in July that he would be retiring his Gentle Bones moniker by the end of the year).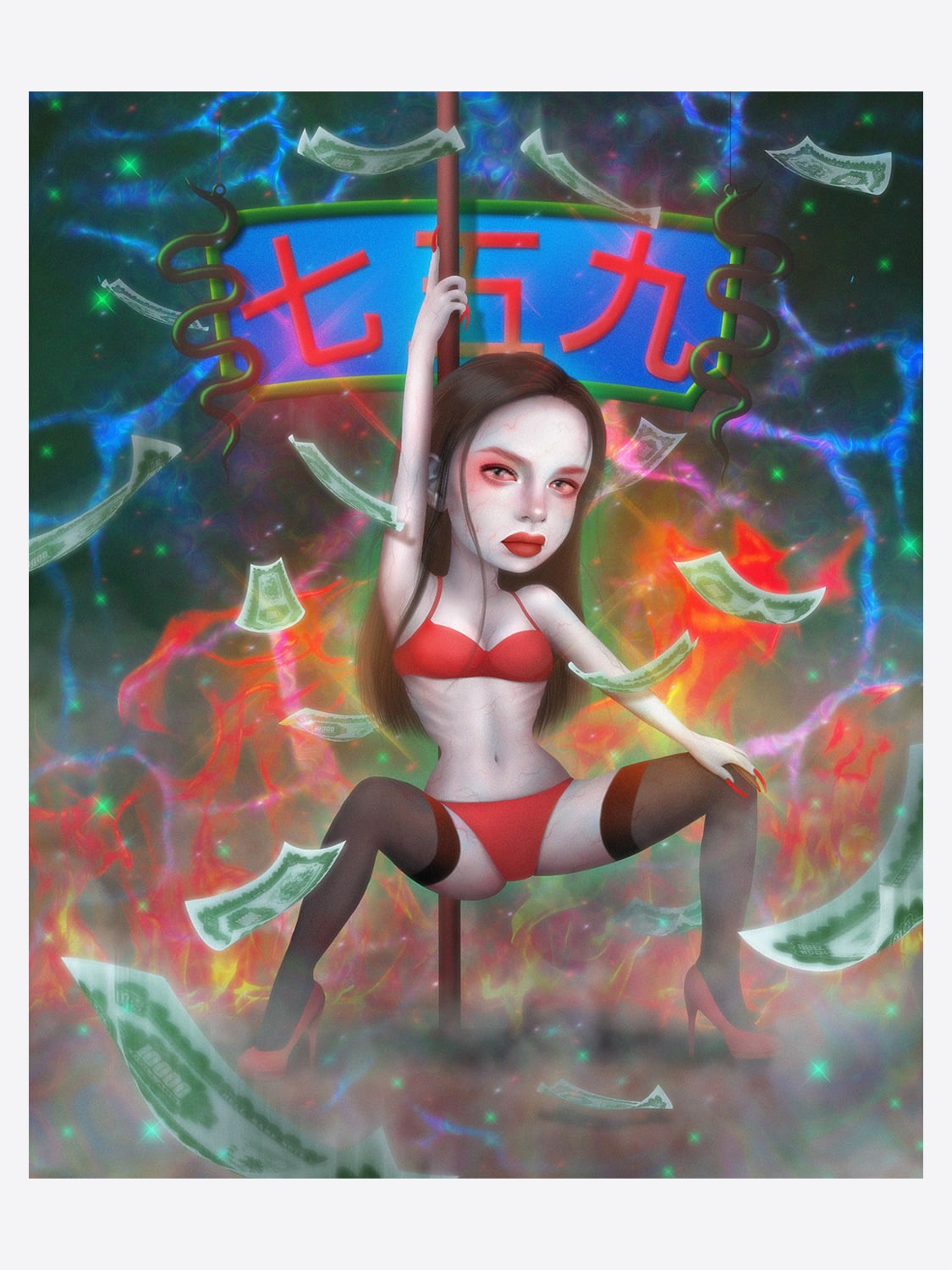 DO YOU HAVE TO DO A LOT OF SOCIALISING AND NETWORKING TO LAND CLIENTS OR IS IT MORE THAT PEOPLE SEE YOUR WORK AND COME TO YOU?
I would say it's more of the latter. I think my works have a particular style or aesthetics in general and most clients like to engage me for that style. I try to be consistent with adding to my portfolio so that hopefully, it reaches more people.
I don't think I'm any good at socialising or networking; it gives me anxiety … it would be great if I had those skills though.  
WHAT ADVICE WOULD YOU GIVE TO YOUNGER ARTISTS TRYING TO LAND THEIR FIRST BIG BREAK?
Just keep creating and do what you do best. Personally, I find that it is super important to have fun and enjoy your process of creation. I think that when you enjoy what you do, it translates into your works and people are drawn towards that. Also, make sure you have a platform to showcase your works.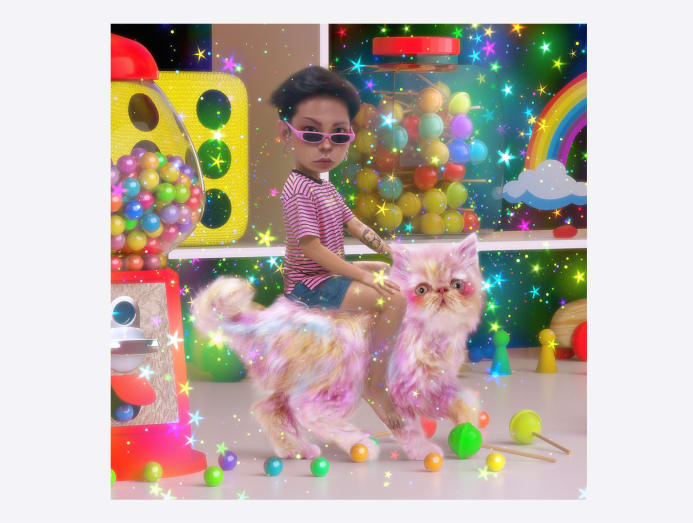 HOW WOULD YOU DESCRIBE YOUR ARTISTIC STYLE?
Surrealistic, cute with a dash of evil.  
HAS THIS STYLE EVOLVED OVER TIME?
This surreal aesthetic is something that I've always been drawn to and it's something that has stayed with me through the years but it has definitely evolved. People tend to tell me my earlier works were a little "darker" or "sadder".
DO YOU APPROACH COMMERCIAL COMMISSIONS AND PERSONAL ARTWORKS SOMEWHAT DIFFERENTLY OR IS THE CREATIVE AND THOUGHT PROCESS THE SAME?
The creative process is more or less the same. The main difference is that with a personal piece I get to enjoy the privilege of creative freedom as well as not having to work within a timeframe.
With a commercial piece, there are usually some limitations or directions, such as a brief to follow and things I might need to stay away from.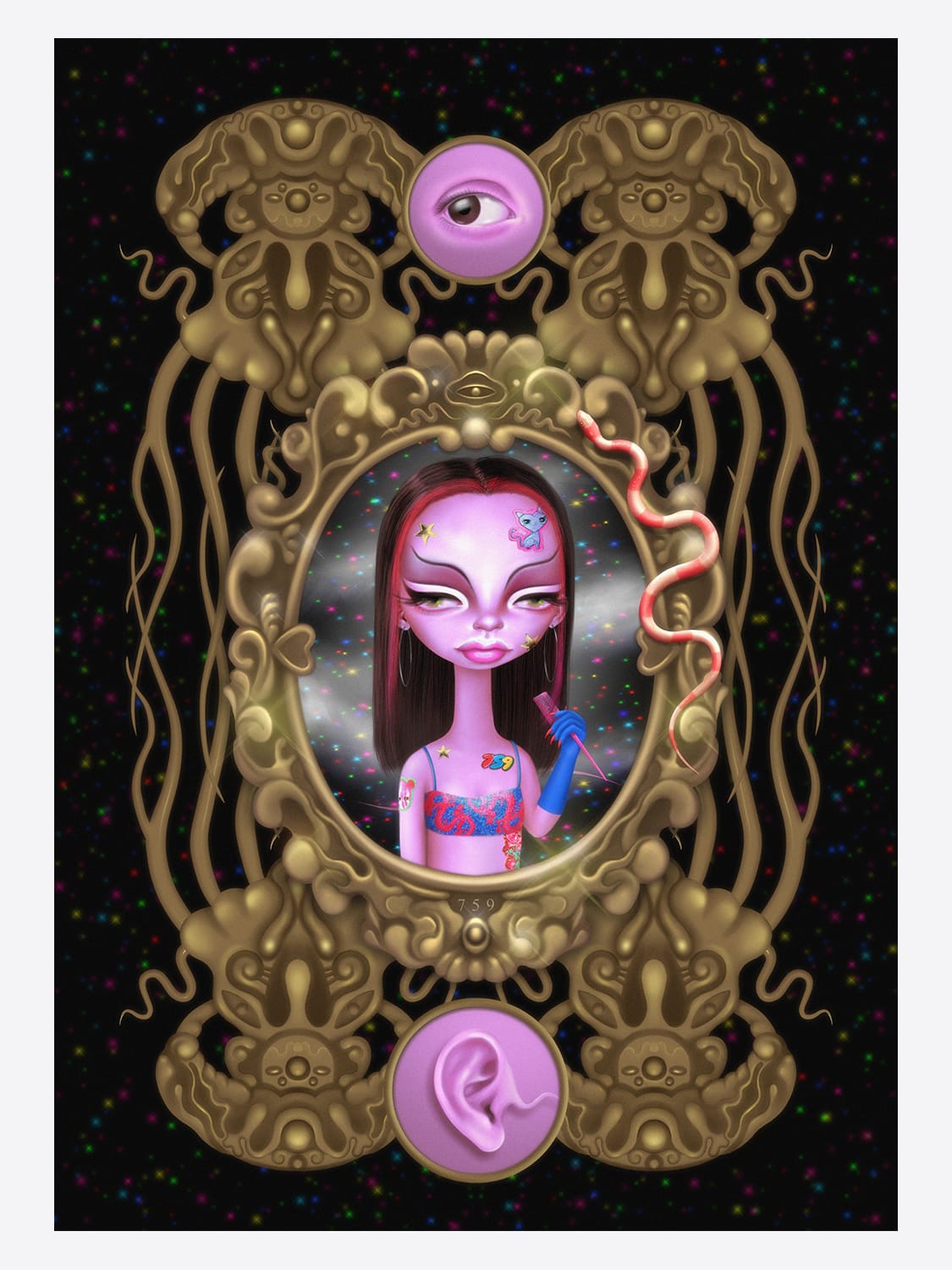 I enjoy them both for their own reasons. I think most creatives would prefer to have complete freedom, but I also enjoy the challenge of the client's boundaries for a commercial piece.
WHAT PROJECT THUS FAR ARE YOU PROUDEST OF?
I get quite excited when I get commissioned by huge brands, for obvious reasons. I always get star struck and it's quite gratifying.
When I first started freelancing, I did a series of illustrations for IWC Schaffhausen and honestly till today, I'm still in a little disbelief. And just earlier this year, I did work for a major tech brand but I can't disclose who it is due to contractual reasons. Soon, I hope.
AND WHICH WAS THE MOST CHALLENGING?
I don't know if I have a particular work that I find most challenging. Most of my challenges come from either too tight of a timeline or having technical issues.
YOU'VE RECENTLY BEEN MAKING FORAYS INTO DIGITAL ANIMATION AND VIDEO. IS THIS A MEDIUM YOU'LL BE EXPLORING A LOT MORE IN THE FUTURE?
As a visual artist I am constantly hungry to try new mediums that are relevant to my practice. I started as an oil painter, went into digital illustrations, photo manipulation, gifs and animation. I just see it as a gradual evolution. The digital medium is something that I have been working on for a few years now and I would love to try other mediums.
YOU ALSO LAUNCHED A SERIES OF NFTS. WHAT GOT YOU EXCITED ABOUT EXPLORING THIS?
I first heard of NFTs about three ago. Back then, I was sceptical about it … it sounded like a scam at first. But over the period of a year, I had at least 10 people telling me that as a visual artist that works heavily with the digital medium that I should check out NFTs.
So I finally decided to dive right into it towards the end of 2021. But with that said, I don't consider myself an "NFT artist". For me, it's sort of a side artistic venture and I see my entire collection as a single piece itself.
AND GIVEN THE RECENT CRASHES AND DOWNTURNS IN THE CRYPTO SPACE, ARE YOU MORE OR LESS CONFIDENT OF THE NFT MARKET?
Well, to be honest, I don't know if I was ever really super confident about it or anything. The whole idea is still pretty foreign to me and I don't take it too seriously. I just like creating the pieces I did for my collection and that's why I did it.
WHAT WOULD YOUR DREAM PROJECT BE, PERSONAL AND COMMERCIAL?
OMG. I have so many. I would love to direct a film. I would love to do an art show that is modelled after some sort of theme-park-type haunted house – I think I think that'd be fun.
There are also a bunch of people and brands I absolutely dream of working with. If the sky is the limit, I would love to work for my queen – Britney Spears.
WHAT INSPIRES YOU?
Pretty much anything that I enjoy. Could be people, stories, films, music, animals, even food.
ANY EXCITING THINGS COMING UP THAT WE CAN LOOK OUT FOR?
I just worked with Zalora on a small collection of clothes and it is scheduled to drop later this year so that's one thing to look out for.