Meet the millennial Singaporean photographer whose pictures you've probably seen all over Instagram
He shoots celebrities and KOLs, has 83K followers on Instagram, will queue two hours for fried rice, and hates models turning up (really) late. In this week's Creative Capital, we talk to Lee Zi Peng, who tells what it takes to get the perfect shot and how he's been mistaken for a pimp.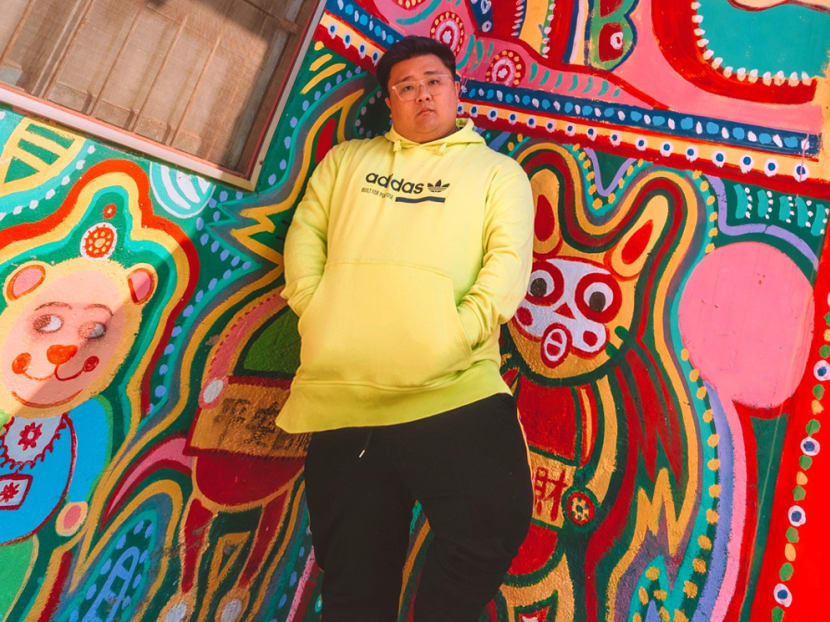 Anyone in Singapore who uses Instagram has probably, whether they realise it or not, seen an image shot by Lee Zi Peng, or Zippy, as he calls himself. Not only is Zippy himself a major influencer with over 83,000 followers, at one point, it felt like every great portrait of a young gorgeous celeb or rising KOL was shot by him.
These days, while the 30-year-old professional photographer does still photograph influencers and models, he's doing so on behalf of airlines, hotels, tourism boards and other commercial clients. And while the pandemic has certainly affected his commissions, it hasn't slowed down the jovial, food-loving local sharpshooter.
HI ZIPPY, I REALISE I KNOW NOTHING ABOUT YOU OTHER THAN YOUR PHOTOGRAPHY. WHAT ARE SOME COOL THINGS PEOPLE NEED TO KNOW ABOUT YOU?
My life is pretty much what you see on my Instagram feed.
Let's see … I'm not a morning person, but there are only two things that I'd wake up super early for, good food or a good photo op.
I used to be part of NRA, aka New Revolving Age, a dance group. I'm still puzzled as to how I managed to get in despite there being 1,000-plus people who auditioned. It was the highlight of my polytechnic days. Now I can't dance for nuts and I only eat.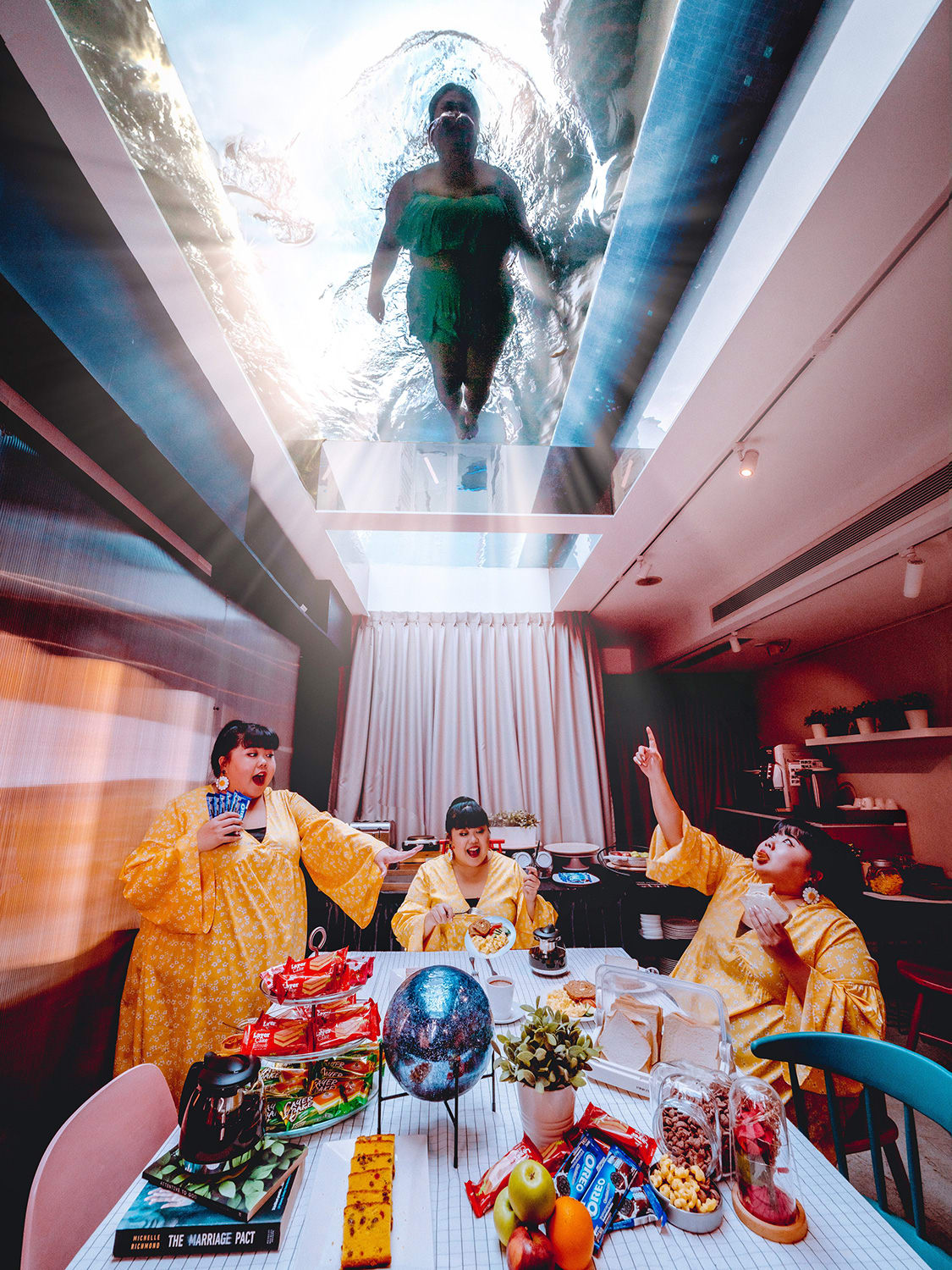 Despite my size, I consider myself to be pretty fit. I do a lot of walking on a daily basis. Most days I'm able to clock in more than 10,000 steps, and pre-COVID, when I was traveling, I think I managed to walk an average of 30,000 steps a day. Plus my camera bag can be quite heavy, almost like an NS field pack.
Back in 2015, I was also an Instagram suggested user – no idea how that happened – but I felt that helped me reach new audiences at the time.
WHEN DID YOU GET INTO PHOTOGRAPHY?
Photography is so far from what I set out to do and everything I know today has been self-taught.
In 2010, when I was Poly, I hated studying at home so I was constantly finding new places to study. I always found myself cafe hopping and usually would spend a fair portion of time snapping pictures of the interiors and my food. I went to so many cafes that I even kept a book with addresses and opening hours in it. Back then, I was only using my phone to shoot and the Instagram app to edit pictures.
After a while, I made friends in the cafe scene and with different photographers. I then got to learn from others during photo walks. That exposed me to different styles of photography. I drew a lot of inspiration from sites like Tumblr/Pinterest and I got the chance to experiment with more than just food.
WHEN DID YOU FIRST START TAKING PHOTOS FOR INFLUENCERS?  
It was something that developed over a long time, when I first started going to cafes. I didn't like going alone and I didn't want to put myself in front of the camera as well. So I'd ask my friends to come with me and I realised interior shots look better with a human subject in them. As I attended more media events, I got to meet more like-minded people.
AT THE TIME, DID YOU THINK THAT WOULD BECOME A CAREER?
Nope. I always told my mum that photography would just be a hobby and it was just something to do for fun. I don't think she believed it could be a career that someone could live on and to be frank, neither did I.
I told myself that I'd give photography a go for one to two years to see where it would take me. So I feel like I'm lucky enough to say that I've managed to turn my hobby into a full-time gig.
After so many years, I've managed to build up this small community and it slowly paved the way for a career. I guess this all happened also because of the brands and clients who believed in me, and so I'm thankful for that.
WHAT MAKES A GOOD MODEL?
Personality: Being able to click with the people I work with plays a big part. Things are always easier if you're fun and friendly, but you also got to know when it's time to be serious.
Bravery: I always appreciate people who are a little bit braver and aren't afraid to get judged by others. Photography is all about getting out of your comfort zone and trying new things.
Punctuality: This is the most important because for shoots it's never just about the model. There are so many things on the clock like the stylist, makeup artist, location limitations. If a model comes late, everything snowballs and it becomes a lot harder to shoot.
I AM SURE NOT ALL INFLUENCERS ARE NICE PEOPLE – ANY HORROR STORIES? NO NEED TO NAME NAMES BUT A GREAT STORY WOULD BE APPRECIATED.
It's probably my pet peeve but a lot of my horror stories all revolve around punctuality. There have been more than a few instances in which KOLs or clients have been late for shoots.
One example is a sunrise shoot I had to do with a KOL. It goes without saying that if you want to shoot the sunrise you have to be up at a ridiculous hour to get ready. The day before, everything was good to go from mood board to styling. I even reminded her to wake up early.
But morning comes around, and when she didn't respond to my wake-up call, I assumed she was just busy getting ready.  By the time I finished setting up at the location, she was still a no-show. She only woke up when the sun was already high in the sky. In the end, she asked me to Photoshop her into one of the empty images that I had ended up taking.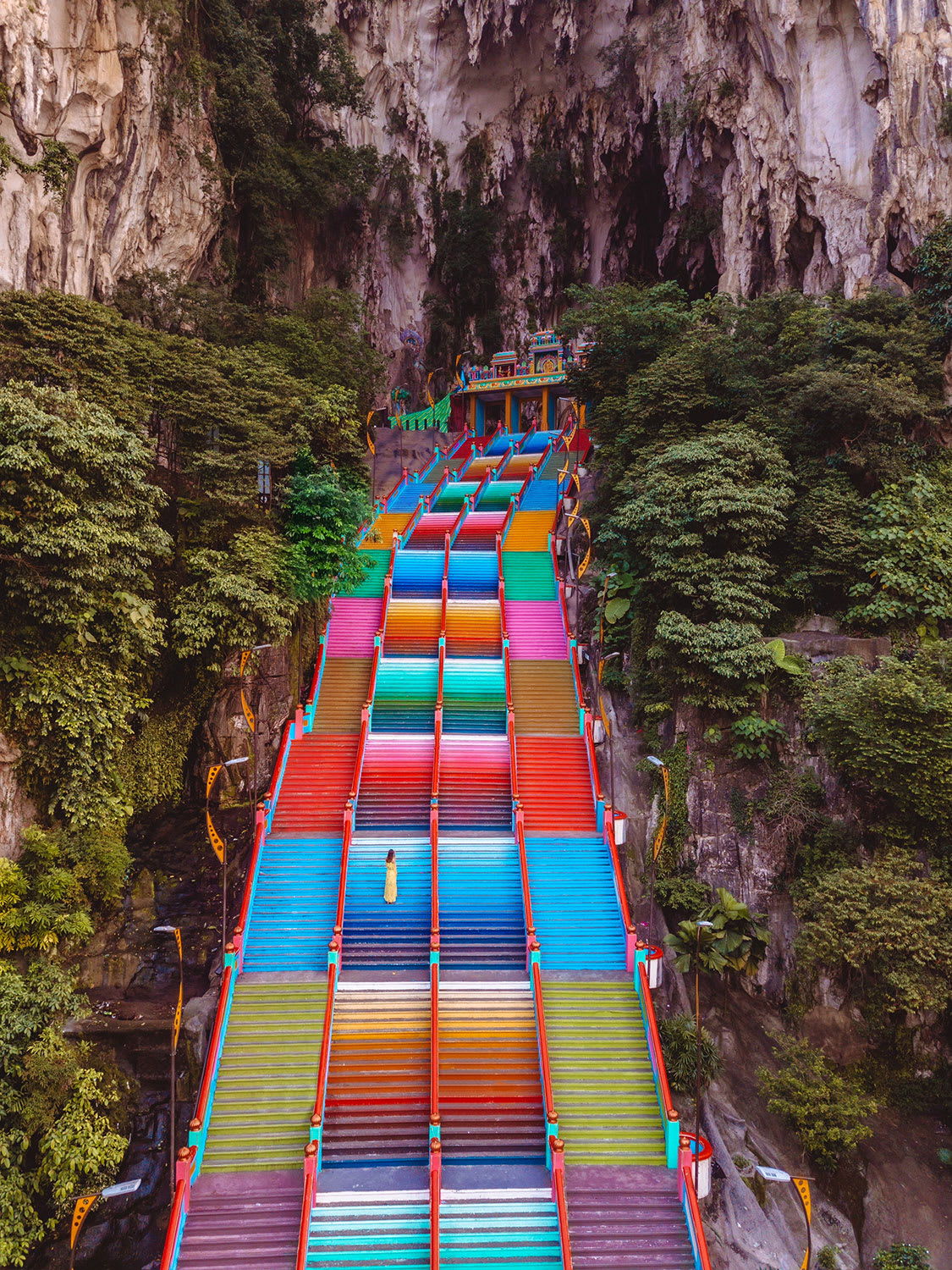 Another common problem in the industry is people only see your status, i.e. how many followers you have. When I first started, I was one of the new kids on the block and not shooting anyone close to being a KOL at the time.
Back then, the people I reached out to for collaborations would always reject me or find a reason to turn me down. It was only after I managed to shoot a few high-profile celebrities and KOLs that these people who rejected me suddenly texted me back.
HOW MUCH WORK GOES INTO SETTING UP A GREAT SHOT?
There's so much work that goes behind getting the shot. From waking up at ungodly hours to camping out at a location for hours for that empty photo. A good majority of the time, I'm a one-man crew. It's just me and the model, which means I have to hold lights or set up a phone somewhere to get behind-the-scenes shots.
I also call myself a part-time interior stylist sometimes. At some hotels, I end up having to shift a whole bed to get that perfect "by the window" shot.
For my travel shoots, we could spend up to two hours styling a single shot, from composition to food and props, to snap the best sunrise or sunset bed/pool shot. It can be quite nonsensical for a normal person.
WHAT WAS THE MOST DIFFICULT SHOOT YOU'VE HAD TO DO?
The toughest shoots to do are nature shoots. Both your timing and the weather have to coincide perfectly to get the best shot.
Once I had to visit the same location four times. Sounds easy enough, but besides having to reach the photo spot by 6.30am, I needed it to rain the day before so you get the mist settling in the background. I'd also need to wake up at 4am and trek through a dense forest for about 20 minutes.
And all four times, I couldn't get the right shot because either there was no sunrise, no mist or it rained the minute I reached the location. On my first visit, I also made the mistake of wearing shorts and ended up getting cuts on my shin because of some of the plants.
AND WHAT WAS THE MOST FUN?
The times that I feel the most comfortable or happiest are usually the shoots where I'm with my friends. It can be a little chaotic sometimes but in the end, everyone is having a good time creating content.
And food, anything with food is always good.
WHAT DO YOU THINK OF SINGAPORE GETTING NAMED THE MOST INSTAGRAMMABLE PLACE IN THE WORLD?
I'm pretty proud of us and I would like to hope that I played a tiny part in helping to put my country on the world map – Insta-wise.
It's amazing what we've been able to do given our small space. We don't have the luxury of vast scenic mountain views. But we've been innovative enough with our architecture while also still maintaining the diversity of our culture.
I'm glad that Singapore is one of Asia's arts hubs and that we constantly have amazing exhibitions and pop-ups happening. It keeps things fresh in our ever-changing landscape.
WHAT ARE YOUR OWN THREE FAVORITE LOCATIONS TO SHOOT SOMEONE IN?
I think I would make a great Gardens By The Bay ambassador! A good portion of my best photos are from there and there's always something new no matter how many times I go down. It's definitely a must-visit for all my overseas friends.
Secondly is heritage areas like Chinatown, Little India, and Joo Chiat. These places have an architecture that is uniquely Singapore, plus they all have great food, so they are perfect for spending the day shooting and chilling with friends.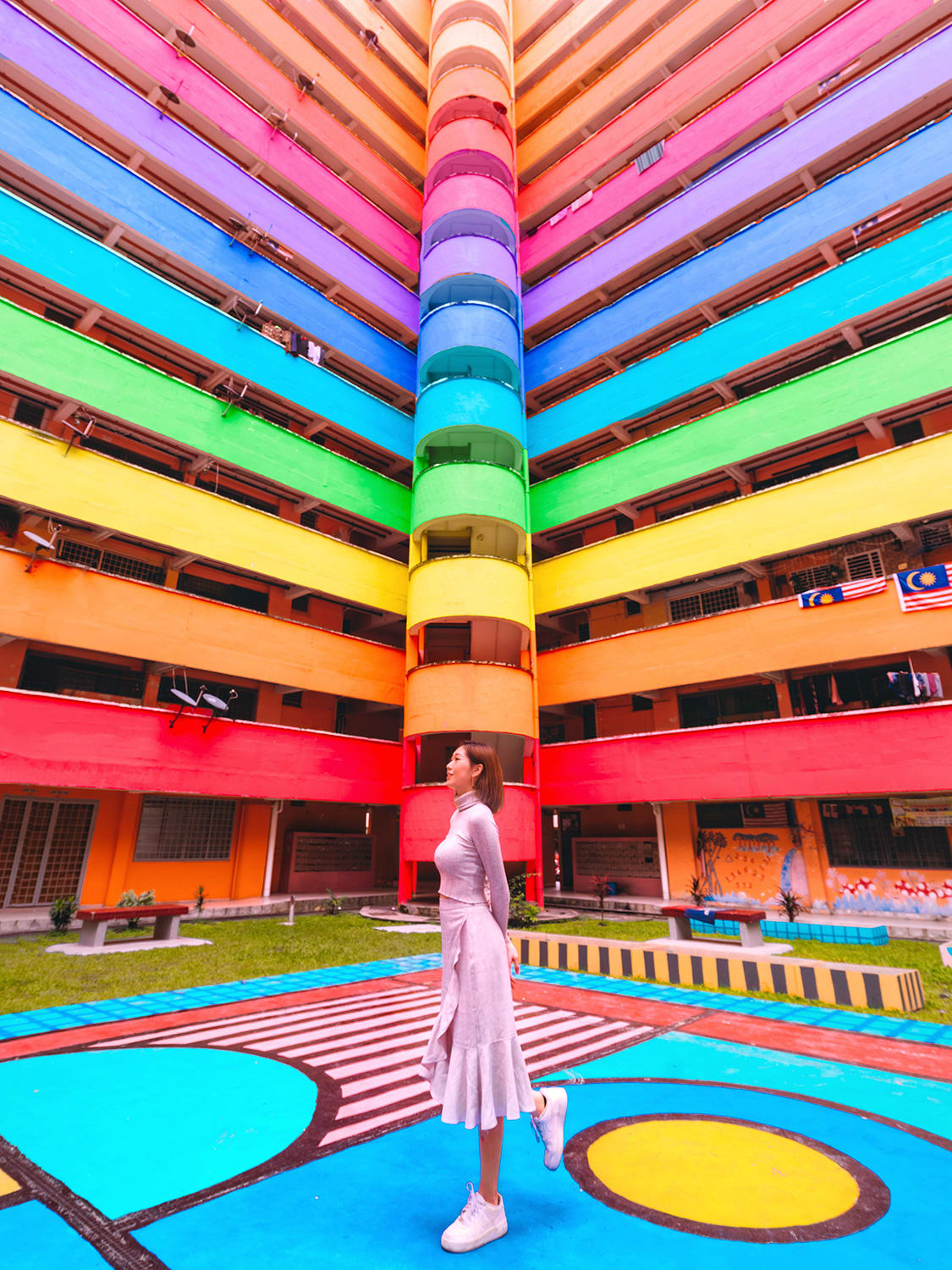 Lastly would probably be the CBD area. Our architecture, it's one of the best features to showcase Singapore's modernity and fast-paced lifestyle. Tall buildings are also amazing for dramatic lighting and interesting shadows. A new spot I checked out recently is called CapitaSpring, and it's free to the public so I highly recommend visiting.
HOW HAS YOUR OWN STYLE CHANGED OVER THE YEARS?
My photography started with food, which then led to interiors, architecture, portraits, street photography, and then travel. Now it's pretty much a little mix of everything and whatever catches my eye.
But my editing style has seen a few cycles. There was a period when my feed was fully white, and that was around the time I got featured by Instagram as a suggested user. Afterwards, I hopped on all the trendy Instagram feed themes, the popular orange and blue theme or the one where you had one colour per row.
But it can get quite exhausting to keep up and plan your feed. Now, I just post whatever I want, whenever I want. The most important thing is that I am happy with what I post.
WHAT IS THE BIGGEST MISCONCEPTION OF WHAT YOU DO?
People tend to believe photography is merely just a push of a button. It undervalues the time, effort, and skill that goes into content creation. No doubt I've invested thousands into my equipment, from cameras to storage, but people don't often understand the value of my skills or the experience it takes to create the images that they see.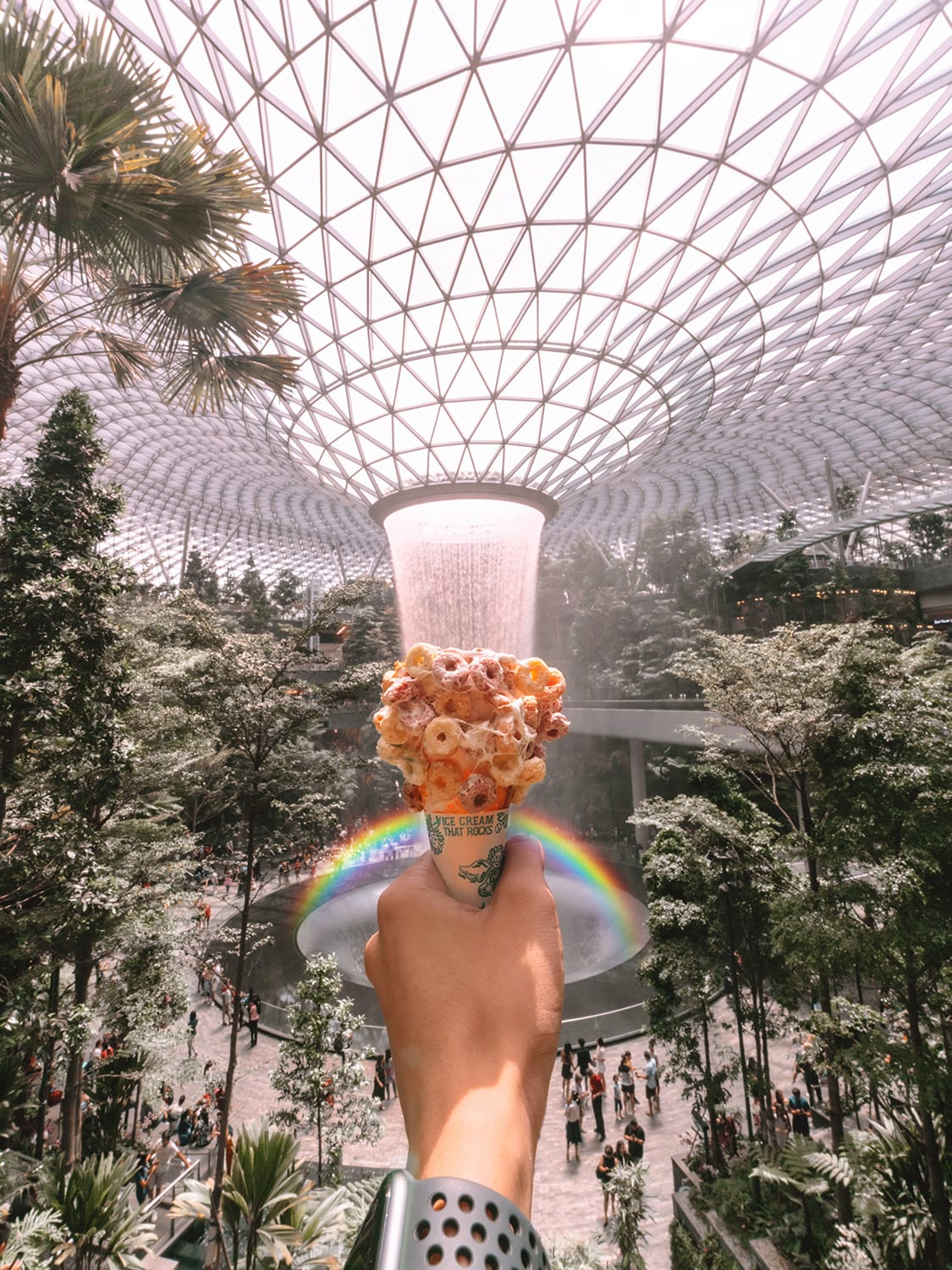 One more thing is that people sometimes think I'm a pimp! That's insane, right? But because a lot of my clients are female, once someone DM-ed me asking for escort rates.
WHERE DO YOU SEE YOUR WORK GOING? WHAT ARE YOUR PROFESSIONAL ASPIRATIONS?
I think in the next few years, I want to become a little more versatile and be able to cover all kinds of fields from high fashion shoots to complicated setups or music festivals. In the far future maybe I'll get to collaborate with some of my favourite artists like Jackson Wang, Blackpink, or Twice.
Ultimately I want to be known for my style of photography. I'd want people to go "OMG this photo is very Zippy", "This picture has Zippy vibes" or recognise my photo without my name on it. It would have meant that I would have successfully carved out something of my own. I don't know what exactly that is yet but that's the journey to get there.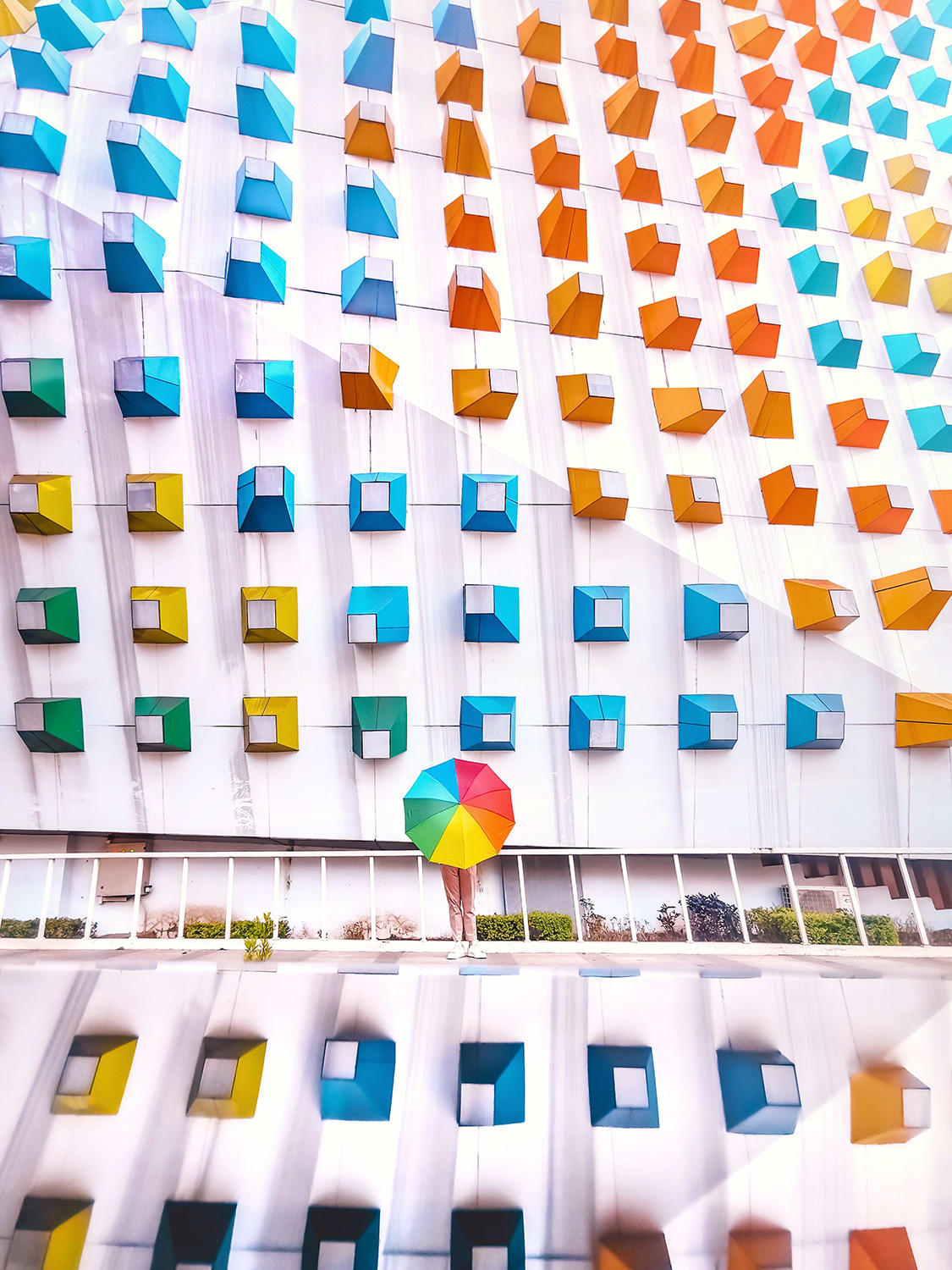 I KNOW YOU USED TO SHOOT FOOD AND HAVE A SEPARATE FOOD IG. ARE YOU A MAJOR FOODIE?
Of course, that's why I'm the size I am. I think I've eaten at almost every hawker/coffee shop in Singapore or at least that's my goal too.
Besides waking up early for pics, I would also wake up early to queue for food because the best hawker stalls always close before lunch. The longest I've ever queued for was two hours for fried rice and unfortunately, it was pretty average. I queued once for white carrot cake in Yishun for 1.5 hours and it was awesome.
If you ever need food recommendations just hit me up.
DO YOU THINK THERE'S SUCH A THING AS TOO MUCH SOCIAL MEDIA?
For me I think, there can be too much. Social media certainly helps many people in getting jobs and getting the right exposure for the right causes. But there's the flip side with cyberbullying, cancel culture and fake news; these all have real work effects and consequences but that's a whole other rabbit hole.
For us content creators, we live in a very competitive society. It's something I'm willing to take part in because I've made my peace with it. I don't deny that social media has helped my career tremendously, from building my audience to getting clients.
But being a part of social media means I've exposed myself to a lot of judgment. You need to be able to deal with things like haters and you can't take things too seriously. At times I get laughed at because I am chubby and that's something I just have to laugh off. Life is too short for negativity.
The most important thing is being happy with what you are creating. The minute you're not is when you know social media is too much for you.