She took her grandfather's coffee business in Thailand to the next level with Maks' Coffee in Singapore
In this week's instalment of Creative Capital, meet Chris Maksaereekul, the Singapore-based founder of The Maks' Coffee, who left her corporate job to upgrade and upscale her family's coffee business.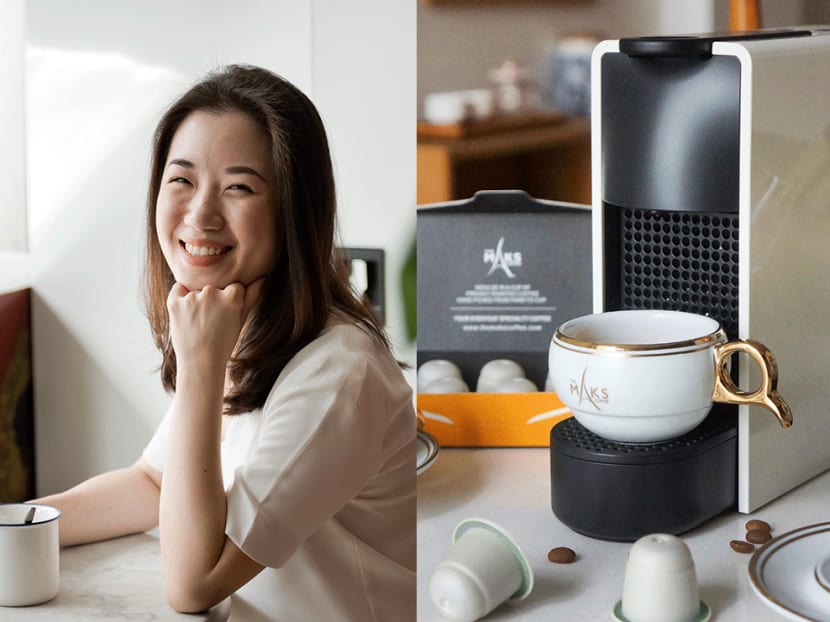 Like many, I can't start the day without coffee. But unlike a whole generation of hipster coffee drinkers, I don't enjoy acidic or fruity coffees. Which is how, when looking online for some coffee to purchase one afternoon, I discovered The Maks' Coffee.
Their signature blend is 100-per-cent Arabica and made specifically for a palate like mine. Once on the website, I also quickly became distracted by some of the beautifully curated products and accessories available.
By coincidence, a week later, I happened to meet Chris Maksaereekul, the 33-year-old Thai-Chinese founder. A permanent resident here, Maksaereekul has called Singapore home for over a decade. After that first meeting, I was eager to learn more about her and the business she has brewed since 2018.
WHAT ARE SOME OF YOUR EARLIEST MEMORIES OF COFFEE?
There's a long history of coffee in my family, starting from my grandfather's generation. My mum grew up around the coffee business and would often share stories of her visits to the family coffee roastery as a kid.
I remember when my mum first showed me a black-and-white photograph of my grandfather when he first set up the coffee company in 1965. There was also one with her when she was little, standing next to a coffee tin that was twice her size. I feel blessed to have the opportunity to work with her in continuing the family tradition through The Maks' Coffee.
YOU WERE PREVIOUSLY WORKING IN THE FINANCIAL SERVICES SECTOR. WHAT MOTIVATED YOU TO START YOUR OWN BUSINESS?
Working in the financial services was a great experience with challenges that taught me so much. But it has always been my dream to create a brand that inspires positive impact. Year after year, I asked myself why not now and take that leap of faith. One day, I mentioned this to my mum and she reminded me of how my grandfather started his coffee business. That's when everything came together and we started The Maks' Coffee.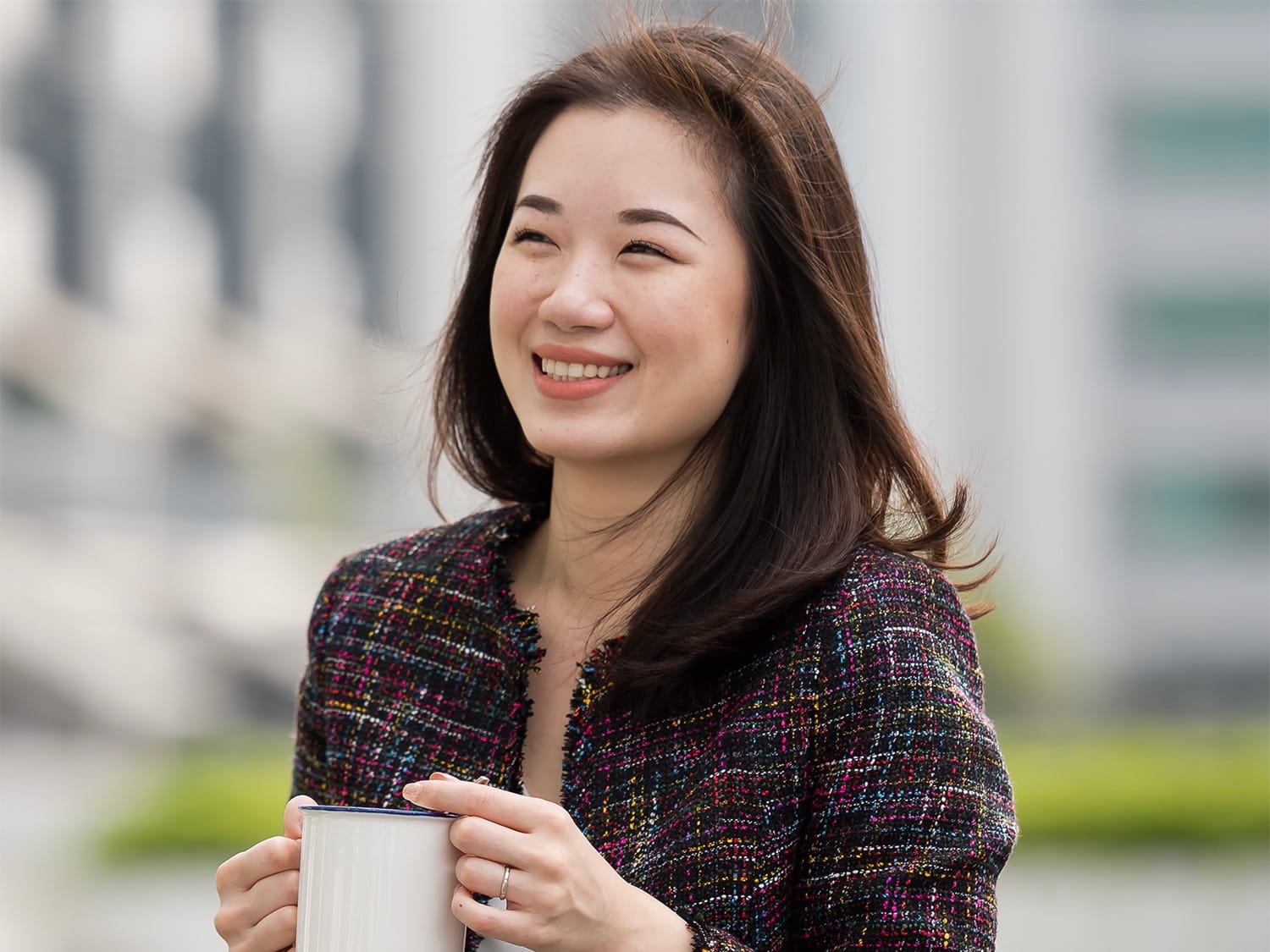 WHY START THE MAKS' COFFEE IN SINGAPORE AND NOT BANGKOK?
Singapore is a global city with a growing specialty-coffee culture. Customers here care about where and how their produce is sourced. This really aligns with what The Maks' Coffee is all about.
Finally, having lived here for more than 10 years now, I call Singapore my home and proudly The Maks' Coffee HQ. Coincidentally, we also have customers in Thailand who order The Maks' Coffee. So, who knows, we certainly wouldn't rule out launching another concept in Bangkok one day.
WAS YOUR FAMILY SURPRISED OR THRILLED THAT YOU WANTED TO GO INTO THE COFFEE BUSINESS?
My grandfather was probably the most surprised of all. He'd always thought I was going to stay in the finance sector, so coming into the coffee business was something unexpected. Regardless, he is my biggest supporter, especially in the quality-control department, and he's even helped in giving us feedback for our very first coffee blend.
HOW LONG DID IT TAKE FROM IDEA TO LAUNCH?
It took about a year before we finally launched in 2018. The majority of our time was heavily invested in research and development, visiting multiple coffee farms to source for beans, experimenting on different roasts to get the right coffee profile, and completing our first coffee collection.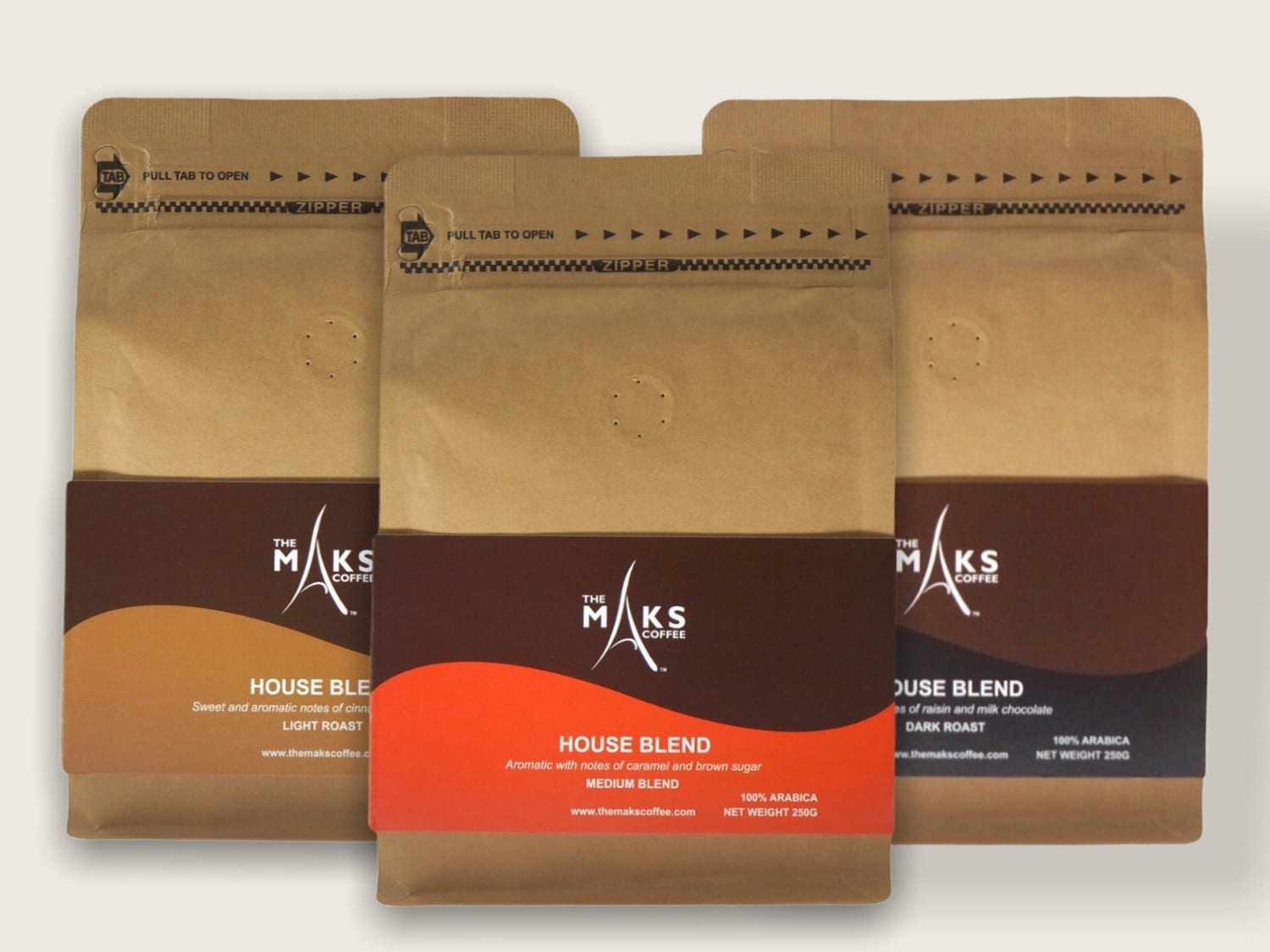 WHAT WAS YOUR VISION WHEN YOU DECIDED TO START THIS BUSINESS?
It sounds simple but my vision for The Maks' Coffee is to be an everyday specialty coffee for all coffee drinkers and to deliver this in a more sustainable way. What that means is offering a range of taste profiles and brew methods that appeal to each individual palate and lifestyle, from compostable capsules to travel-friendly drip coffee sachets. Most importantly, we are committed to using premium Arabica coffee sourced directly from micro-lot coffee farmers.
HOW MUCH OF THAT HAS EVOLVED OR HAD TO CHANGE SINCE THE LAUNCH OF THE MAKS' COFFEE?
While sustainability and creating an everyday specialty coffee remain our core focus, how we deliver on those promises has certainly evolved along with our customers' tastes. The demand for specialty coffee has grown and many coffee drinkers are more open to trying different taste profiles using different brew methods. So, we've expanded our product range to include beans from all over the world, coffee accessories and our recently launched lifestyle product line.
WE OFTEN HEAR THAT THE COFFEE SECTOR IS A MASSIVE CONTRIBUTOR TO CLIMATE CHANGE. YOU MENTIONED WANTING TO BE A SUSTAINABLE BRAND. HOW DO YOU DO THAT?
From Day One, we've focused our efforts on working with micro-lot coffee farmers to directly source for high-quality coffee beans. For example, we partnered with a coffee farm in the north of Thailand to create our Signature House Blend.
To keep the coffee farms sustainable, our coffee partners consume their produce locally and only sell their excess produce to us. Raw coffee byproducts are made into other consumable products like jam or tea, and coffee wastes are upcycled within the farm as fertiliser.
The upcycling process does not end there. After the coffee has been roasted, ground and brewed, it can also be upcycled into compost, body scrub or it can be used to deodorise your living spaces. The possibilities are endless.
We've also curated a collection of earth-friendly goods, such as items made from upcycled coffee wastes, to provide our community easy access to greener, better goods. That said, there's a delicate balance between cost, convenience and sustainability. Learning and educating our community about sustainability continues to evolve and there is still much to be done. But we are committed and will continue to move forward.
IS YOUR BUSINESS MORE WHOLESALE OR BUSINESS-TO-CONSUMER?
We began mainly as a business-to-consumer model via our website. Over the years, we've had several clients introduce our brand to their companies and from there, the business-to-business side started to gain momentum. Currently, we are working with food-and-beverage retailers, multinational companies and boutique hotels.
Our plan is to grow the business-to-business side as it is a great way to reach a broader clientele and customise our products at scale. We're also looking into possibly opening a brick-and-mortar space, where we can work and collaborate with other like-minded brands to cater to our business-to-consumer customers.
Expanding overseas is also in the pipeline but we will need help. We are always on the lookout for like-minded young talents who are passionate about coffee to join our team.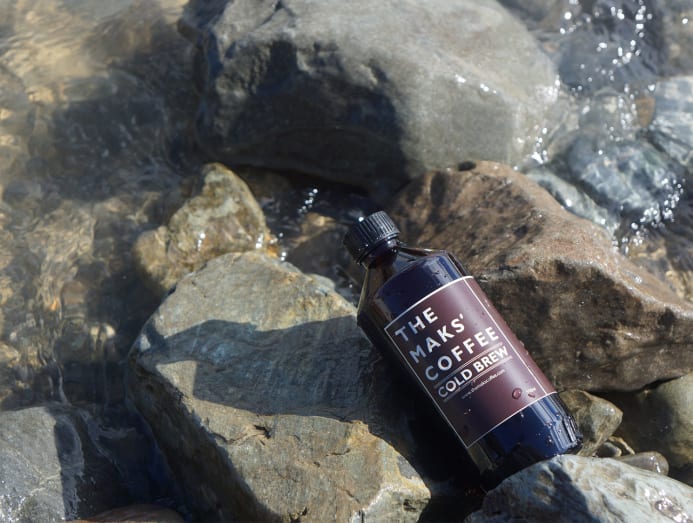 WHAT HAS BEEN THE MOST CHALLENGING PART OF RUNNING YOUR OWN BUSINESS? AND WHAT HAS BEEN THE BEST?
Being an entrepreneur always comes with challenges; the biggest of them is overseeing all aspects of the business as compared to just having a defined role in a corporate setting. It's all part of the journey and definitely a meaningful learning experience for me. Being able to achieve each milestone throughout this journey has been such a rewarding experience.
What also give me a great sense of fulfillment are connecting with the community to share our coffee knowledge and earning their trust. Our customers make it worth the while whenever we receive comments such as how smooth and non-acidic our coffee tastes, or how much they enjoy drinking our coffee.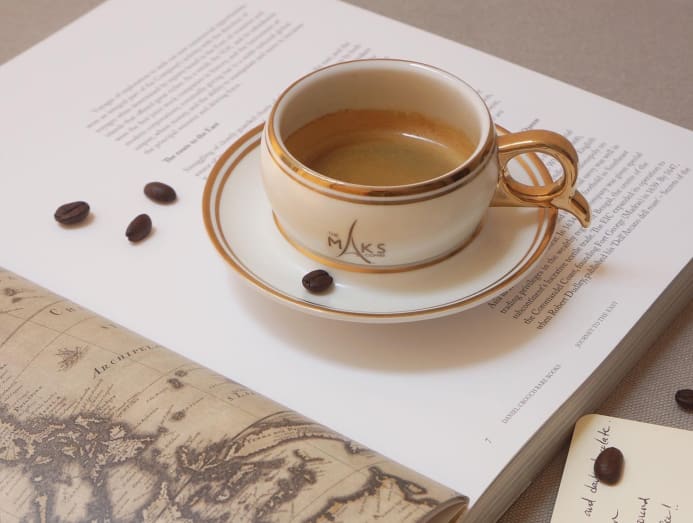 FOR A WHILE, IT FELT LIKE EVERY TRENDY ROASTER WAS PUMPING OUT FRUITY, ACIDIC COFFEES. IT'S INTERESTING THAT YOU HAVE BUCKED THIS TREND
Coffee to me is all about your current mood and emotions. I prefer to drink non-acidic coffee as my daily go-to black coffee. But on occasion when I feel a little more adventurous – and depending on the brew method – I would go for some fruity coffee profiles as well. It really comes down to pairing the right coffee with the right brew method to get that perfect cuppa.
SO WHAT SETS THE MAKS' COFFEE APART FROM OTHER COFFEE BRANDS?
The Maks' Coffee is proudly women-owned by our mother-daughter team. We are not just a coffee brand but we aim to promote conscious living through coffee. Throughout the years, we have been working closely with non-profit organisations, especially in the communities where we source our beans from.
We've also partnered with platforms like Safespace to promote mental health awareness, which is critical, given the growing mental health crisis we face today. In this current dynamic environment, we must continue to listen to our customers and evolve with them while keeping our culture and heritage alive.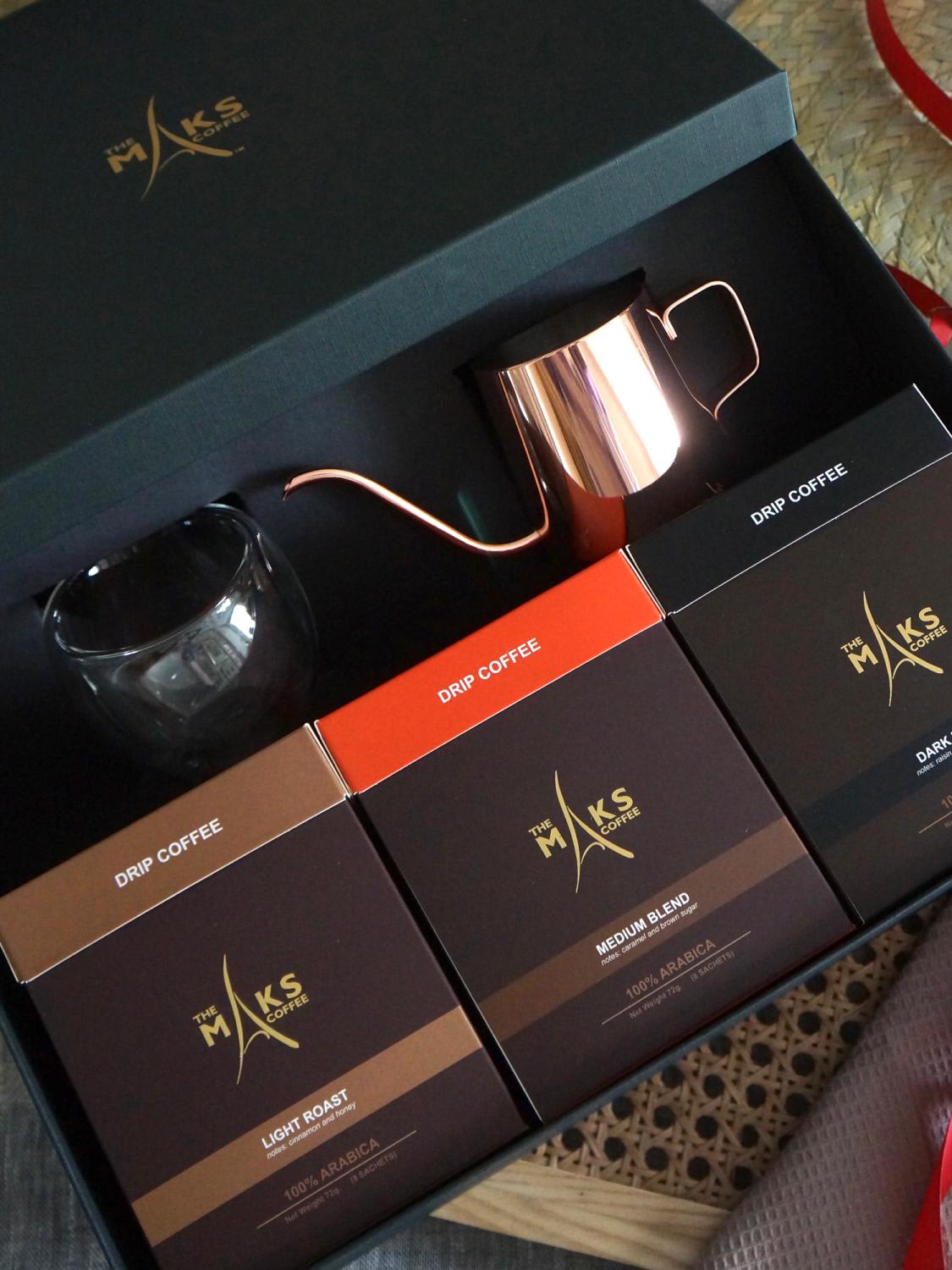 YOU'VE ALSO WRITTEN A CHILDREN'S BOOK TITLED MY JOURNEY WITH COFFEE. HOW DID THAT PROJECT COME ABOUT?
It all began with a coffee catch-up with my good friend Laura Peh. She's a talented harpist and runs a local boutique publishing company called Cinnamon Art Studios. We started co-running workshops on coffee tasting and story-telling. And one day, it hit us, why not tell the story about coffee?
HOW DID THE PANDEMIC AFFECT YOU GUYS?
The pandemic has definitely transformed the way we all do business. We've had to rethink our business strategy and quickly adapt to the changing environment.
For example, we had to delay several new product launches and shift away from brick-and-mortar set-ups to get online with our retail partners. With Singapore gradually returning to normalcy, things have improved but the pandemic has certainly emphasised the importance of being dynamic and resilient.
HOW DO YOU UNWIND ON YOUR DAYS OFF?
I enjoy the simple pleasures of a nice cup of coffee in my cozy corner. I usually whip out my ceramic, paperless coffee filter and brew myself a cup of slow coffee.
When the weather allows, it's nice to go out into nature and reconnect with our natural surroundings. I highly recommend visiting the MacRitchie Nature Trail or Rail Corridor for a little forest bathing.
WHAT INSPIRES AND MOTIVATES YOU?
It's always a pleasure to connect with passionate and like-minded business owners. Over the years, I've met and become good friends with many through a womenpreneur network called Crib Society.
I've always admired fearless, multi-faceted entrepreneurs and find it so inspiring to see how they can juggle work, life and family all at the same time. Finding balance is important and it is definitely not easy to excel at everything, so having a great and supportive network is essential.
ANYTHING EXCITING COMING UP IN THE NEXT FEW MONTHS?
We're happy to share our latest launch, KOPI-O Lite Drip Coffee, which was created as a tribute to Singapore and my grandfather's original traditional coffee concept. KOPI-O Lite is a special edition and modern take on traditional kopi that can be enjoyed by all generations.
For the upcoming months, we have many new and exciting seasonal coffee blends lined up as well as new additions to our lifestyle collection. A possible new concept is also brewing, so stay tuned!