This Malaysian artist makes small floral sculptures that are both beautiful and strange
In this week's Creative Capital instalment, we meet Noreen Loh, aka miun. A spontaneous visit to LASALLE College of the Arts on her way to work inspired her to quit her day job and start her art journey.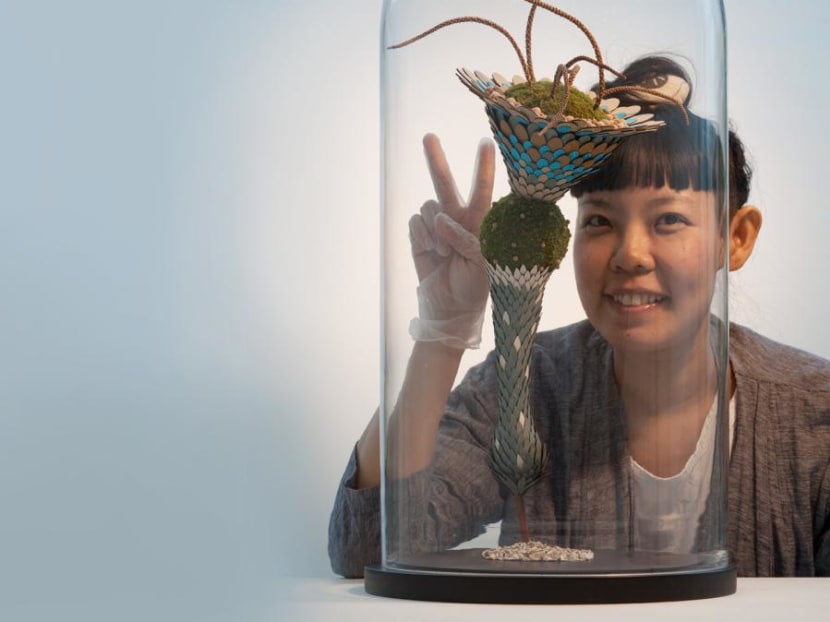 The floral sculptural art pieces that dominate Noreen Loh's Instagram page are hauntingly beautiful. Ethereal, surreal, elegant and fantastical. They capture and hold your attention.
When I first stumbled across this 40-year-old Malaysian artist's works, I thought that the floral works were her specialty. But as I learned more about her, I realised that she does not have one. Rather, she works across multiple mediums, adopting different styles and producing very different kinds of work.
When Loh told me she began her art journey on a whim while working in the shipping industry, I had to know more.
WERE YOU CREATIVE IN YOUR YOUTH?
According to Google, a youth is someone between 15 and 24 years old. I came to Singapore when I was 19 but I only got into LASALLE College of the Arts when I was 25 years old. So, I am not sure I fitted the "youth" profile then. Creatively, I wasn't exposed to a lot of art when I was growing up in Malaysia. But I think my creativity emerged as I got older.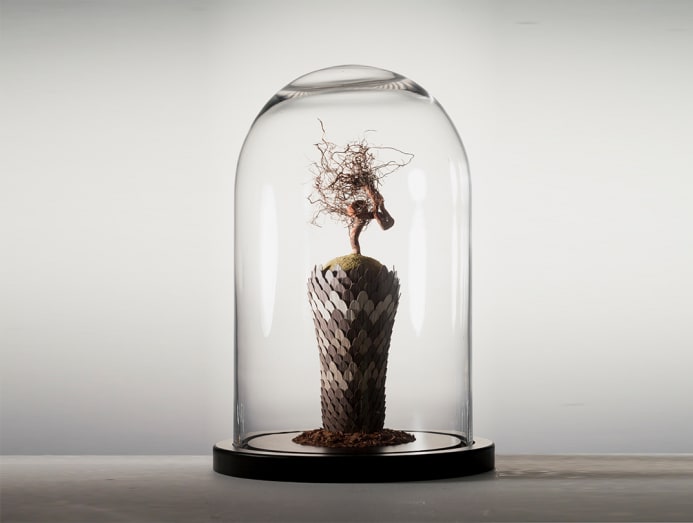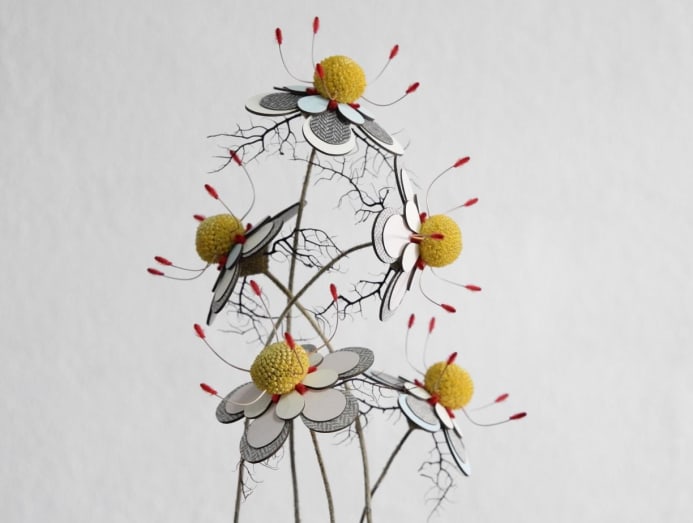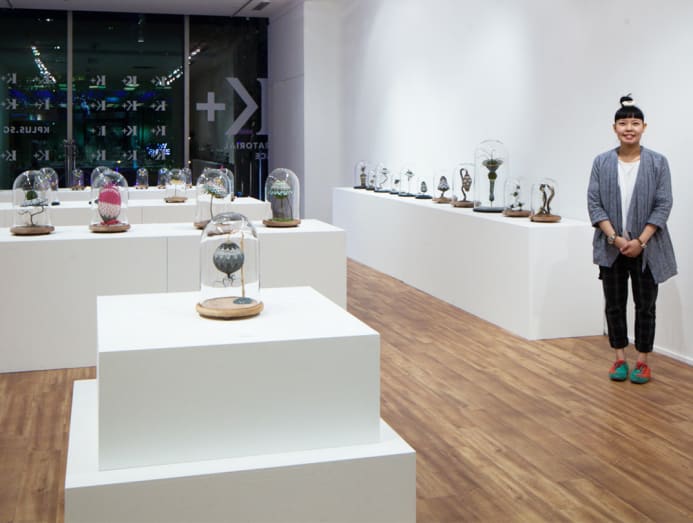 Funnily, when I was working for a shipping company (she stayed in the industry for four to five years), I did get comments from a colleague that I was more suited for the art and design industry, and that maybe, I should reconsider my choice of vocation. To be honest, I became an artist by accident.

BUT YOU WENT TO ART SCHOOL?
Yes, and I've only completed my foundation year at LASALLE. One day, on the way to work, I passed by the school and I suddenly had this impulse to go in. Thankfully, I acted on it.
I alighted at the nearest bus stop and serendipitously, it was their open day. After my visit, I took a leap of faith. I quit my full-time work, applied and got into LASALLE.

WERE YOUR PARENTS SUPPORTIVE OF YOU MAKING THE SWITCH?
My dad passed away when I was two years old, so sadly, he wasn't around when I made the switch. Besides, I was already an adult so really, it is not something you need your parents' approval for.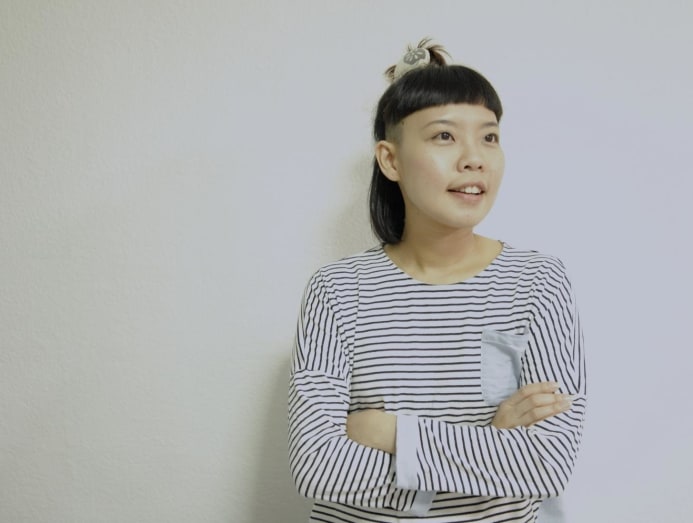 Nevertheless, my mum loves me and she has been so supportive of my entire journey. That said, I think she still doesn't understand how I make a living as an artist till today.
HOW WOULD YOU DESCRIBE YOUR WORK?
I'm a multi-disciplinary artist, which means I love to explore different subjects and experiment with different mediums to create a wide body of work.
For example, if I were given a specific tool, I can produce many different results even though I'm drawing the same thing.

HOW WOULD YOU SAY YOUR WORK HAS EVOLVED OVER THE LAST DECADE?
After my foundation year, I deferred my studies to pursue a jewellery design course. However, it was cancelled two weeks before class even commenced.
While waiting for the course to resume, I went job hunting and stumbled upon a creative assistant job at a floral shop. I ended up spending three years there.
Right before I quit that job, and inspired by what I was doing, I created my first series of artwork (Beauty & the Beast) using fresh flowers as the medium. This artwork was created in 2009.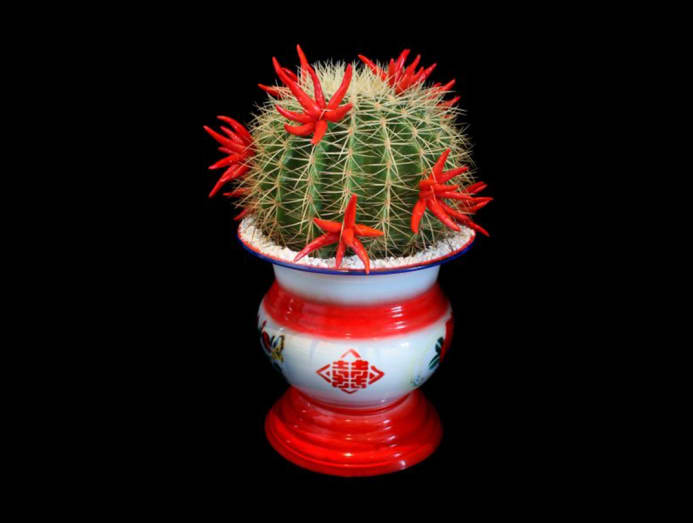 When I went back to flowers as a subject again at a later date, I decided to create a floral sculpture instead. (It is part of the series, The Marriage, which features Lamitek laminates.)
I was grateful that the years of being a florist, and the research and time I spent experimenting with flowers and foliage gave me lots of resources and an in-depth knowledge that allowed me to make something entirely new with this medium. That artwork was created in 2015.

It is actually difficult for me to explain how my work has evolved but I hope that this is a good example on how my work has transitioned through the years, even with the same subject matter.
HAS THERE BEEN A DEFINING MOMENT FOR YOU SO FAR IN THE LAST 10 YEARS OF PRACTICE?
This year will be that defining moment. I'm revisiting my approach in making art.
WHAT BROUGHT YOU TO SINGAPORE TO BEGIN WITH?
Moving to Singapore is just something that many Malaysians think about. For many of us, growing up, we long to see the rest of the world. Greener pastures, you know?
Thankfully, given the profession I have chosen, it's good to be here. The art scene and support in Singapore are definitely much better than back home.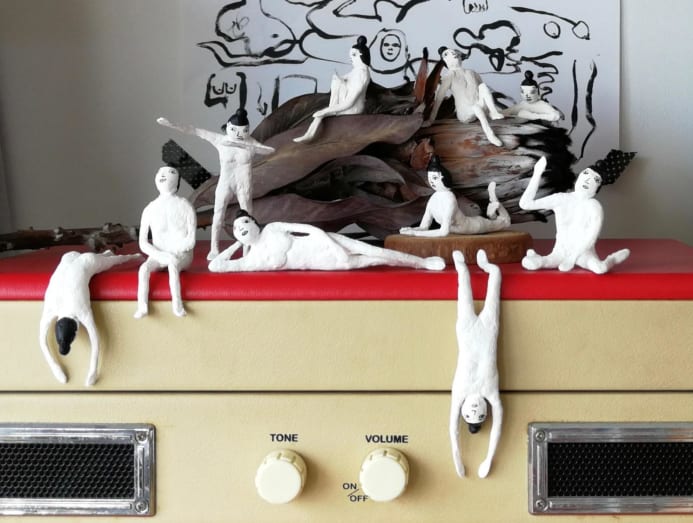 DO YOU FEEL ENOUGH LOCAL PEOPLE APPRECIATE AND SUPPORT THE ARTS HERE?
I would say just enough to make a living. But you need to be a very hardworking artist to survive. It can be really tough.
WHAT INSPIRES YOU AND YOUR WORK?
Sometimes, it is the material; sometimes, it is the subject. Ultimately, it's the process. I spend a lot of time experimenting. It's these experimentations that really contribute to the final work.
YOU DABBLE ACROSS MANY MEDIUMS BUT IS THERE ONE YOU ENJOY THE MOST?
I hate to stick to just one! Honestly, I do not have a preference. I feel stagnant and unmotivated if I keep doing the same thing over and over again without a breakthrough. Using different mediums challenges me and gets my mind going. And that is why I want to make art in the first place. I have so many ideas and thoughts that I want to translate them into tangible creations.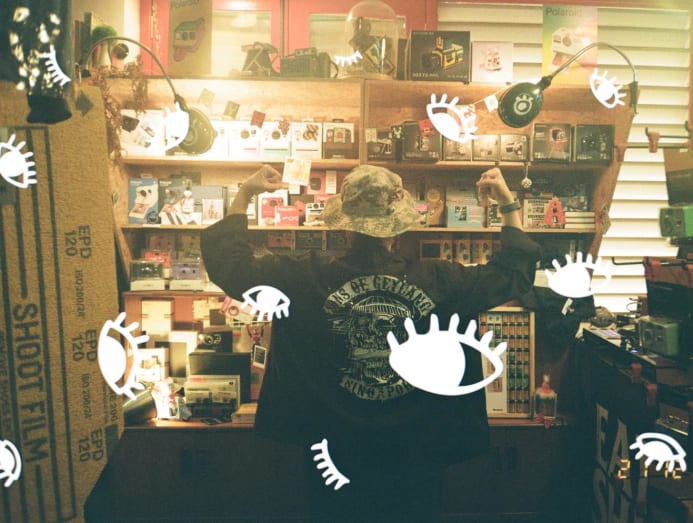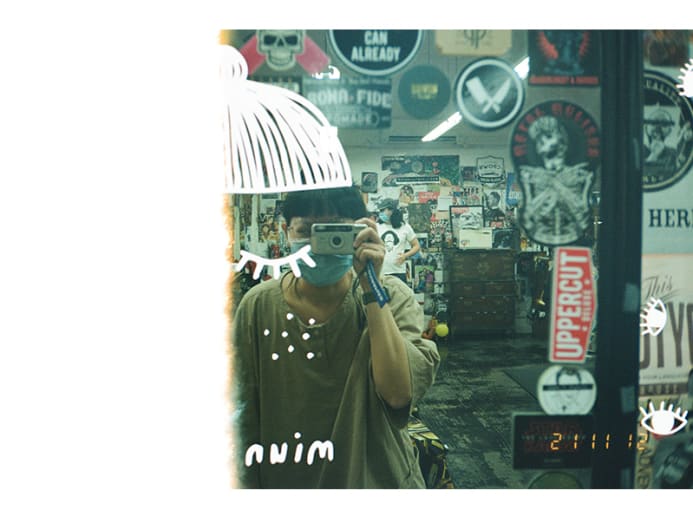 WHAT ARE YOU WORKING ON THAT WE SHOULD LOOK OUT FOR IN 2022?
I've recently unveiled a show called 36 x miun. It is a collaboration that was launched late last year. I worked with 8 Storytree to create 35mm films that have been pre-exposed with the eye illustrations I have done. You can buy the film from 8Storytree to make your own artworks.
I am also working on something really personal this year. Can't say more right now. Stay tuned.