This former ITE student once felt left behind by peers and now runs an award-winning design studio
In this instalment of Creative Capital, we meet founder and head of local design studio Trigger Design, Chan Wai Lim who overcame educational setbacks to rise in the local design industry, picking up multiple awards along the way.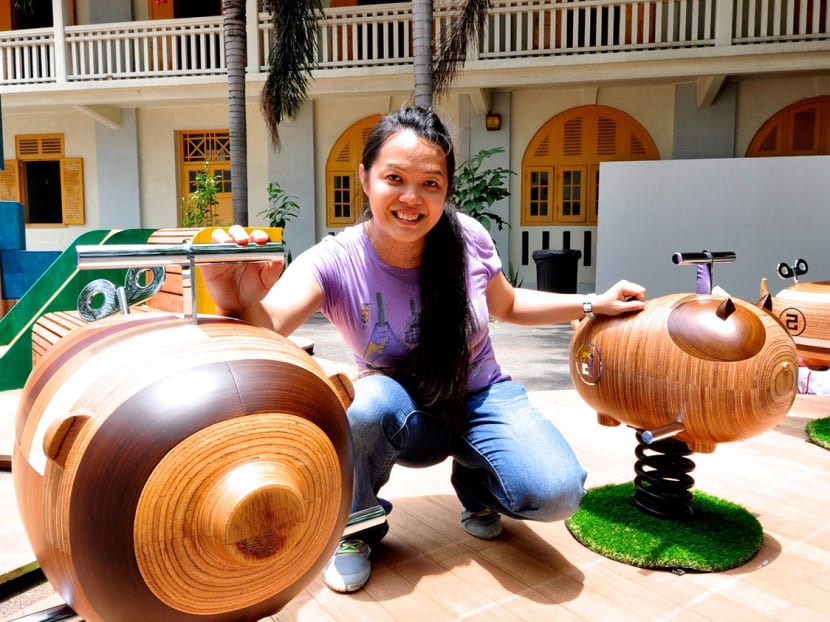 Three years ago, for this column, I profiled a gifted young designer named Brandon Yeo. Imagine my surprise when I reached out to Trigger Design, a local industrial design studio, and who should reply to my email but the very same young designer. Since I last interviewed him, completely unbeknownst to me, Yeo had joined this very creative local design outfit.
Trigger Design was founded in 2015 by veteran designer Chan Wai Lim. This 48-year-old entrepreneur and creative started her career in design consultancies like Design Exchange, GE Fitch and Dell Experience Design Group before founding her own studio.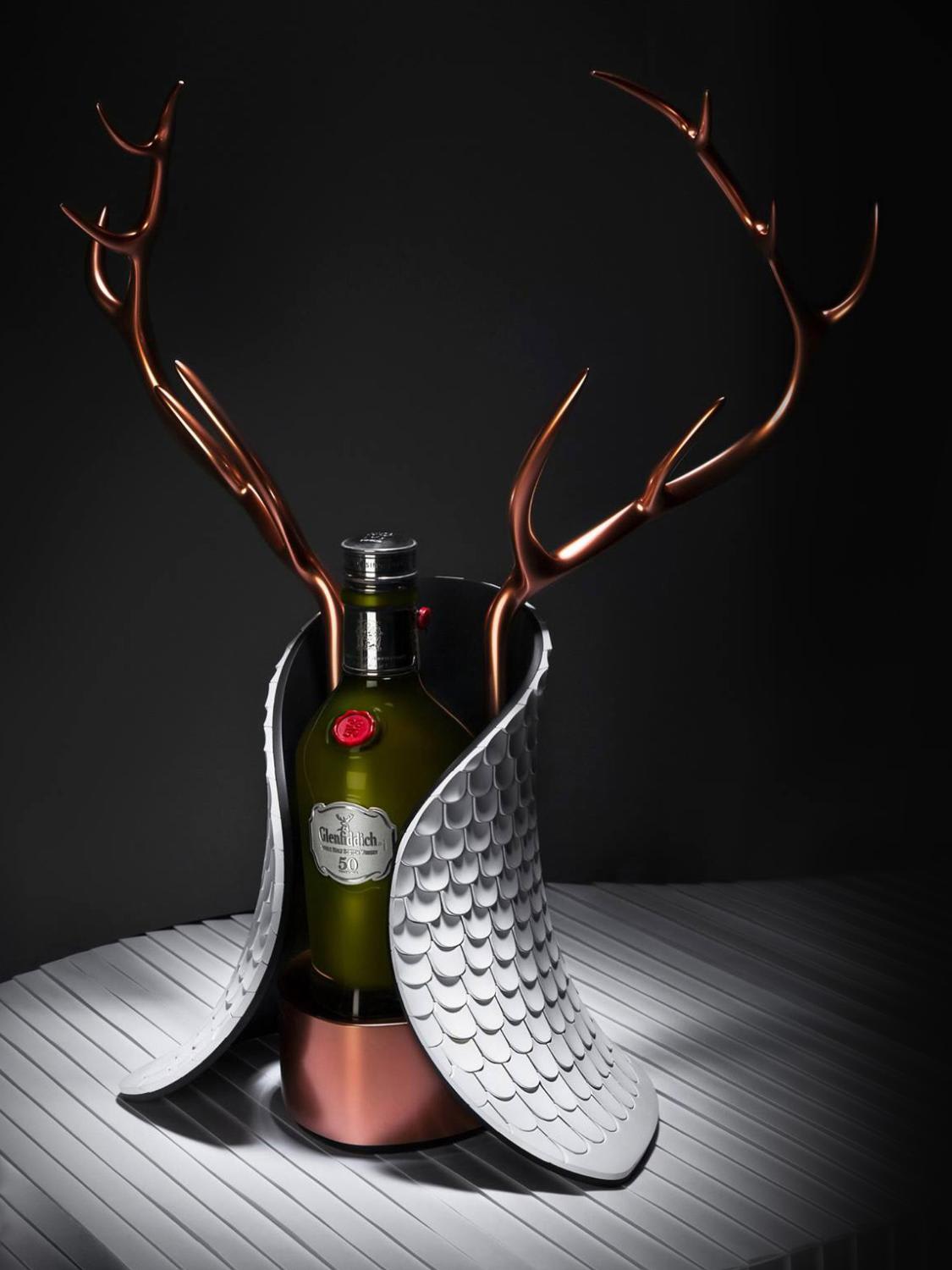 Chan's works ranges from lifestyle products, consumer electronics, medical devices, computer eco-system solutions and furniture design.  She has won a plethora of local and global recognitions including the President's Design Award Singapore, IF award, Best of CES, and Red Dot design award. Having looked at Trigger's portfolio before reaching out to them, I am definitely a fan of her work and her style. Which is why I was very keen to interview her for this column.
HI WAI LIM, WERE YOU A REALLY CREATIVE KID? WAS DESIGN AND CREATIVITY ENCOURAGED AT HOME?
I consider myself a creative kid who grew up in a practical environment – I was born in a kampong in Singapore 1974. I was brought up in a very thrifty and strict environment. Dad would always show me how to improvise objects from wood, paper, or metal waste to solve daily needs. This triggered my interest in how things are put together. I also loved to draw since young; it was a great way to express my imagination. I guess this is how I got inspired to be a product and industrial designer.
However, this did not lead me to do well in academic subjects. As a result of my O level results, I ended up in a technical school (Institute of Technical Education) studying mechanical engineering and manufacturing. Being posted there was demoralising. At that time, technical institutes were perceived as "poor graded" or "bad discipline" schools. I thought I would never be able to catch up with my friends.
After a few years there though, I realised that engineering was interesting. It taught me about manufacturing processes, technical drawing skills and how to manipulate different materials and processes. We got to experience hands-on skills from welding to operating precision machining. I took to these areas of learning positively. At the same time, I would still sketch and draw during my free time. 
After my time at ITE, in 1994, I started working at Maxtor Peripherals (Singapore), a hard disk drive manufacturing company. I was part of the production line but one day I asked my supervisor who designs the products coming out from the assembly line. He told me that there is a Product Design course in Temasek Polytechnic (it's since been renamed Product & Industrial Design). He added that the course might interest me since my interest was always arts and design.
I was amazed by the Product Design graduation show at Temasek Polytechnic. They ranged from furniture, to conceptual design of bicycles, autonomous vehicles and futuristic wearables. I told myself that this is what I want to do.
I applied for the course but was worried that I would not make the cut since the student intake each year was only about 40 students. Product Design was a course that required a face-to-face aptitude interview, and a drawing and design test.
The interview session was a nervous and tough one. I was asked to present my portfolio. I showed a dragon drawing I did. The response was, "Your drawing is good, you can design funeral flag for people. But your O level English result is C6, how confident are you to present to a hall of almost 100 people?" I responded that if you give me the chance to learn, I will try my best to achieve it. 
Coming out of the interview, I was disheartened. I didn't think I stood a chance. A month later, I received a confirmation letter that I am was accepted. I enjoyed the course tremendously. I am still appreciative that I was given the opportunity. The lecturers who interview me told me that they really wanted to test my determination and interest. I learned a lot from the three-year course and am thankful to the lecturers. I did well and received a silver medal in 1999 when I graduated. 
WHAT WERE THE EARLY YEARS OF YOUR CAREER LIKE? 
There weren't many product design jobs in the market when I graduated from Temasek Polytechnic in 1999. So I joined a local design consultancy Design Exchange Pte Ltd. My owner of the company, Song Kee Hong, who subsequently became my mentor, was very direct and frank with me.
Most of the company's design was for the communication and consumer electronics sectors. This was the year when Nokia and Motorola were leading the consumer electronic category. These projects were usually fast paced, focusing on manufacturing, usability and styling. It was very tiring. But I learned to work independently as well as how to work in a team, and to deliver fast paced projects.
Thereafter, I joined GE/FITCH where I worked on global and strategic design projects. Projects ranged from design identities for MNCs to consumers electronics for global markets. After GE/FITCH closed their Singapore studio, I joined Dell's Singapore Design Centre, the first design center outside USA.
As the lead industrial designer, I was responsible for designing a range of monitors, projectors, and TVs. I had to support new products from roadmaps to launch. I worked with a core team consisting of marketing, engineering, procurement and fulfilment. Whatever I designed was produced globally with unit sales of millions. That was a lot of responsibility to create functional, appealing designs.
We grew from a two-man team (my manager and me) to a 22-man team studio within five years. I remember having a lot of fun planning the studio space. The Singapore Design Centre soon supported more product categories, growing Singapore's portfolio from monitors, desktop peripherals and Alienware peripherals to Dell All-in-One PCs. Before I knew it, I had spent nine and a half years as part of the Dell Experience Group.
One of my happiest and most exciting moments from those days was travelling to factories to see my designs coming out from production lines. I was really proud of my work and that motivated me to always try my best to deliver a delightful experience through my designs.  
YOU WON A PRESIDENT'S DESIGN AWARD IN 2012 AND 2013. CAN YOU TELL ME ABOUT THE AWARD-WINNING PROJECTS?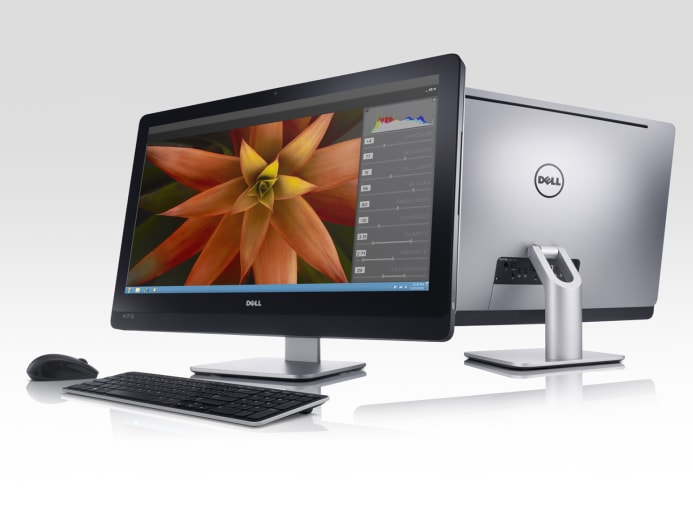 In 2012, my role was principal designer leading a Dell All-In-One PC. This was the first AIO PC designed by the Singapore Design team. The All-In-One PC was a new technology. We proposed to conduct global user insight research with marketing planners and our user experience team to better understand consumer habits and expectations. From there, we identified opportunities that really connected with them. The insights helped to create a really aesthetically pleasing and purposely designed range of All-in-One PCs. The design was clean and clutter free, a look that was relevant in a modern home office. We won the President Design Award Singapore 2012, Design of the Year.
We won the same award consecutively in 2013 for the Dell Inspiron All-in-One 2340.
YOU FOUNDED TRIGGER IN 2015. WHEN DID YOU KNOW IT WAS TIME TO START YOUR OWN STUDIO?
When I turned 40, I felt it was time. It was a natural path for me to start my own consultancy firm.
WHAT WAS IT LIKE, RUNNING A BUSINESS FOR THE VERY FIRST TIME? WHAT ARE THE HARDEST THINGS ABOUT RUNNING YOUR OWN CREATIVE?
It was very challenging at first. On top of creating designs that "wow", I had to present to business owners who may not be the most design orientated. So I had to learn how to present in a way that these clients could relate and appreciate what we were trying to do. Also, it is vital to have a good follow up and alignment in order to build long term business relationships.
Another challenge was finding the correct team members. Not only do their skill set needs to match, I have to make sure everyone enjoys what they work on. As a small company, it is important to have interesting projects, to plan for staff career growth, and to build a good environment and creative culture. To be able to keep improving on this, I have to always be a good listener and be open to my team's suggestions.
YOU'VE ALSO WON SEVERAL OTHER AWARDS. ARE THERE ANY PROJECTS AMONG THOSE THAT YOU'RE PARTICULARLY PROUD OF?
One of the projects that I am proud of is a urinal design for Kohler, the Kohler Struktrura Hygiene Urinal released in 2021. This project was quite unique. It provides a thoughtful and elegant solution to the obligatory Islamic ritual cleansing after using the toilet.
Unlike conventional urinals that have dirty or rusty pipes with a weak trickle of flush water, and often necessitates the unhygienic practice of scooping water from the urinal, the Istinja urinal is designed with a dedicated spout to ensure a good supply of fresh, clean water at just the right pressure. A special cover helps prevent splashing and increases privacy. All those participating in user testing found this product a great improvement in terms of ease of use, hygiene, and respect for the ritual. The design won the Singapore SG mark, Gold Award and IF Design Award 2021.
WHAT HAS BEEN BOTH THE BEST THING AND BUSINESS?
I am blessed to have a passionate team who treats each other like family.
WAS THERE ANYTHING YOU WANT TO ACCOMPLISH WITH TRIGGER THAT YOU HADN'T GOTTEN AROUND TO DOING YET IN YOUR CAREER?
I think that designers always need a space or platform to express themselves. Especially if they have been focusing on commercial design projects for clients.
One of the directions Trigger Design wants to accomplish is to have our own product line branded under Trigger+ (Trigger Plus). These will be design collections of everyday lifestyle product focusing around sustainability, culture, and social parts of our lives. These will be designed by our own Trigger Design's designers in collaboration with manufacturers who share the same vision.
We just released a limited run of collaborations with Offcut Factories. Mainly focusing on repurposed and recycled offcut materials collected from factories. You can see the products under Trigger + in our website and social media.
And of course, we are definitely looking forward to work with potential industry partners. So, if you're out there, do get in touch.
HOW BIG IS YOUR TEAM TODAY? HOW DO YOU SPOT TALENT AND DETERMINE IF SOMEONE IS THE RIGHT FIT FOR YOU?
I have seven full time designer and four contract designers. Trigger Design is close to the design schools. I spend time teaching and doing sharing sessions with design schools. Our studio consistently welcomes interns and contract positions. In this way we identify talents who are the correct fit to each other.
ANY OTHER PROJECTS THAT YOU ARE ESPECIALLY PROUD OF?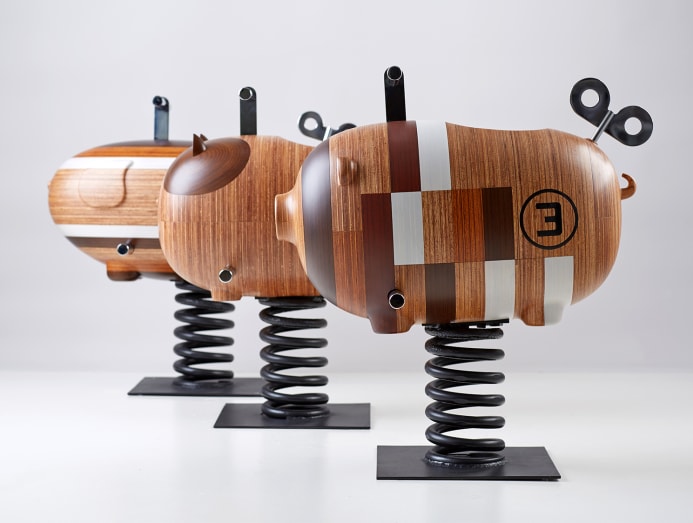 Icons of Sembawang is one of the projects that I am most proud of because it is fun and approachable design that can connect to the young and the old. To me, design should be direct and easily understood by the user. This project also challenges the ability to turn conventional usage of outdoor re-claimed engineering wood into appealing and delightful forms.
DO YOU FEEL THAT BOTH YOU AND TRIGGER HAVE A SPECIFIC STYLE?
Trigger Design and I do not have a specific style. What we strive to achieve is the "Spirit" and "Character" that aligns to the brand and experience.
WHAT KINDS OF PROJECTS ARE YOU MOST DRAWN TO?
I love to work on meaningful projects that improve life, projects that promote sustainability, projects that address social change, and projects that help promote a culture.