Don Don Donki to open aviation and travel themed outlet in Jewel Changi Airport in early 2023
The 18,000 sq ft store at basement one of the mall will have a dedicated sake corner and an open-concept kitchen.
Japanese lifestyle retailer, Don Don Donki, and Jewel Changi Airport Devt announced on Tuesday (Jan 11) their plans to open a store at Jewel in the first quarter of 2023.
Located at basement one, this aviation and travel themed outlet will occupy 18,000 sq ft.
The store will feature a wide selection of fresh Japanese produce, ready-to-eat meals, alcohol, cosmetics, household items and more.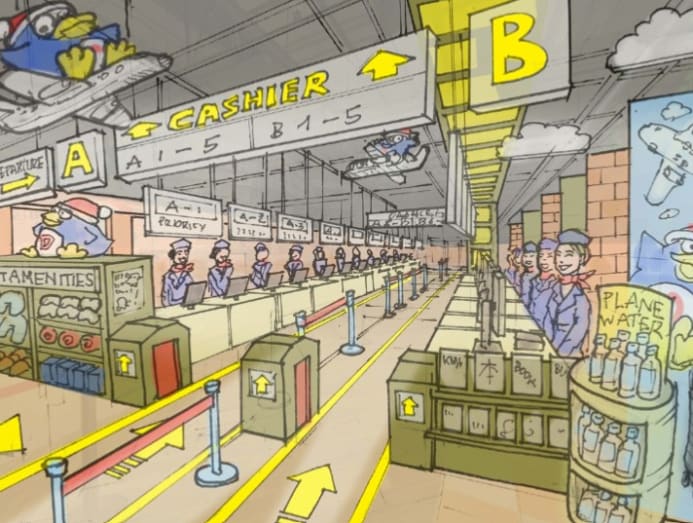 It will boast a dedicated sake corner with an extensive variety of sake from all over Japan, as well as a special display corner to present the store's latest offerings curated from the country. The Jewel outlet will also offer ready-to-eat meals overlooking an open-concept kitchen.
Said Satoshi Machida, president of Pan Pacific Retail Management Singapore: "As we enter our fifth year of operations in Singapore, we hope to bring about a new experience for our Singapore fans with the Jewel store... We are excited to present our first ever aviation-themed store here in Singapore."
Don Don Donki opened its first store in Singapore in 2017. In an interview with CNA in September 2021, a company spokesman said there are plans to open more stores in Singapore.