Get Started: A beginner's guide to renovating your first home with little stress
We all need to start somewhere. In CNA Lifestyle's new mini-series on things you can do at home, we break it down step by easy step, with help from some experts. This week, it's prepping for your home makeover.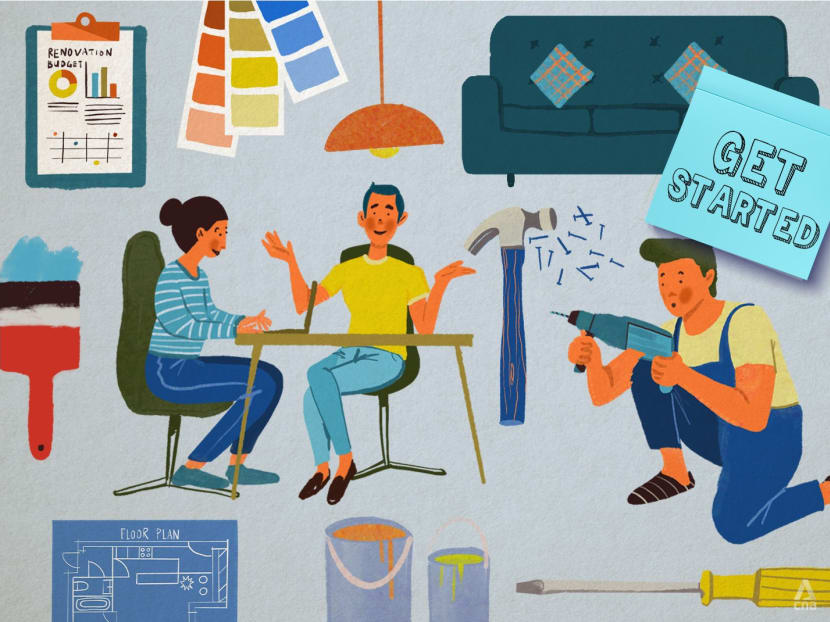 Congratulations! You've now taken that huge step into the world of adulting – owning your first house.
What now?
Unless you simply plan to move into your new place and keep things as they are, renovation is a must. Here are the essential steps to achieving your dream home without busting the budget, according to experts.
1. SET A BUDGET
One of the hardest parts is knowing how much to budget for. To start with, here are some rough price ranges according to housing type: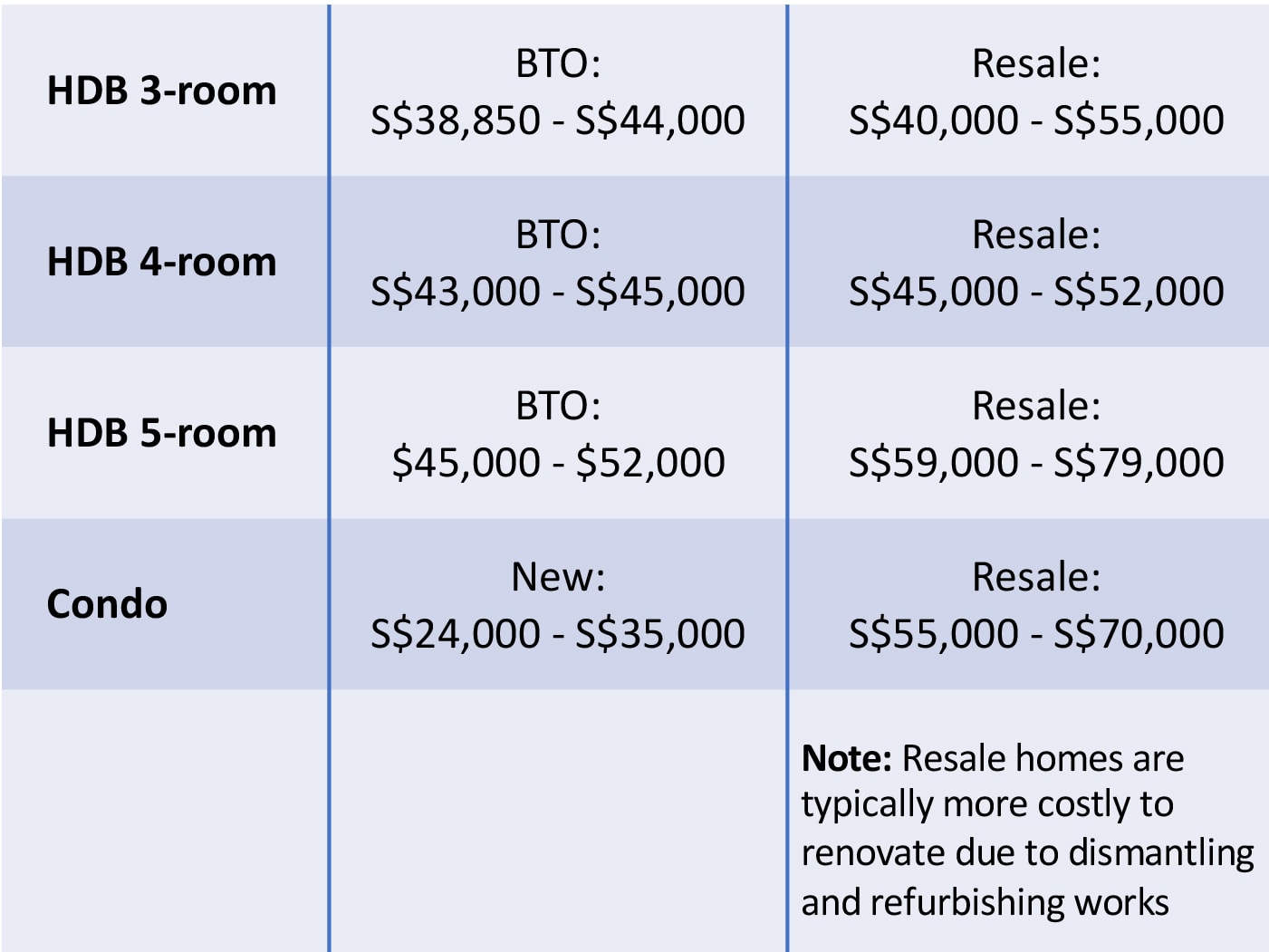 These numbers are based on Qanvast's data from 2020. They've even got a renovation calculator you can use.
On top of these baseline costs, remember to set aside additional funds for furnishing and appliances, explained Madeline Chen, marketing head at the popular renovation online platform. Depending on whether you're using furniture you already have or furnishing an entirely new home, this can cost between S$10,000 to S$20,000.
Additionally, set aside a "rainy day" fund of at least 10 to 20 per cent of your initial renovation budget.
"It's very common for homeowners to want to add on certain works along the way, or you may face unforeseen expenses on refurbishing works, especially if you're renovating an old unit," said Chen.
Pro tip: Aside from big ticket items, keep an eye out for "hidden" costs when figuring out your budget. First-time renovators tend to overlook electrical rewiring, half walls, floor protection and debris removal. 
2. PLAN THE LOOK OF YOUR HOME
Before approaching an interior professional, consider how your future home should look and how it should function.
First, decide on a design style for your home. Not sure which one suits you? Start by collating ideas online, recommended Bob Mubarak, a homeowner who chronicled his home renovation process on Instagram.
While Pinterest might be your go-to platform for interior design ideas, consider widening your search to local platforms such as Qanvast, Reno Talk and Renonation.
"These would give you a clearer idea of what can be implemented in Singapore – especially when it comes to fixtures and carpentry," explained Mubarak. "From there, choose a specific theme for your home and work along those lines."
After settling on a design style, consider the functionality of your home. How will it fit into your lifestyle? How do you intend to move around the space?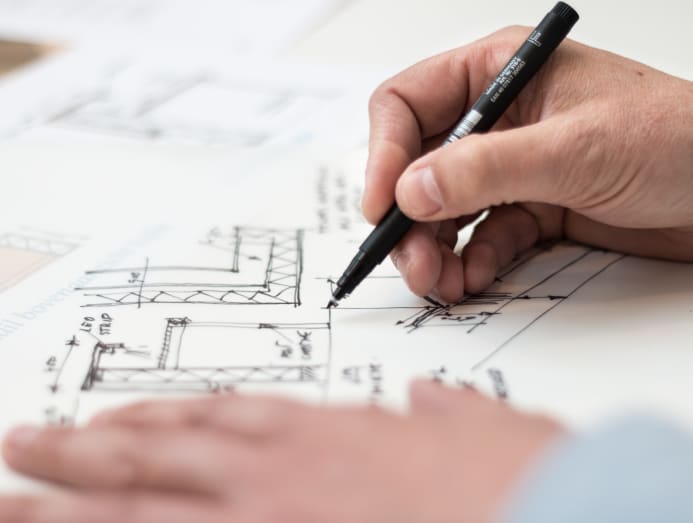 When space-planning, it helps to have a floor plan detailing where each room is and what it will be used for.  This helps you visualise the space and determine if there are specific rooms you need, such as a home office or an open-concept kitchen.
At the same time, note down any important considerations you need to take into account. Are there specific people you need to keep in mind, for instance, children or the elderly?
Pro tip: You can use design trends to inform your style, but avoid blindly following them. Various design elements require extra cleaning or maintenance, while some may not withstand the test of time.
3. CONSULT A PROFESSIONAL
Now that you know what your ideal home looks like, it's time to engage an interior professional.
If you are new to the process, letting an interior designer (ID) manage and oversee your project can make the renovation process slightly easier, said Chen.
"An ID helps to project-manage your home's renovation, take care of the nitty gritty details and provide advice."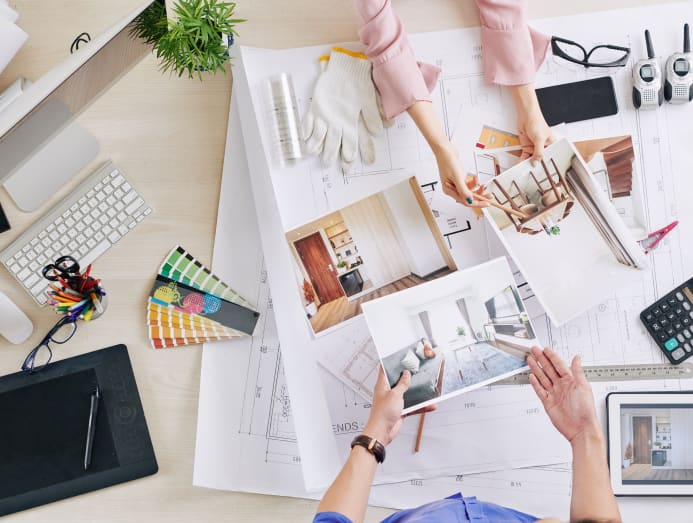 However, you can opt for a contractor if you prefer to be more hands-on throughout the renovation process. This allows you to liaise directly with subcontractors, such as tilers and carpenters, to get the look you want for your home.
But how do you find the right person for the job? "When choosing an interior professional, look beyond their portfolio and quotation and packages," said Chen, "Ultimately, you will be working with them for months, and it is recommended that you assess their working style."
Bottom line is, go with someone you can trust. Nicholas Lim and Tan Teck Hou, senior designers at The Local INN.terior, explained that IDs are ultimately there to explain and give advice on the renovation process. Choosing a reliable ID at the start saves you the trouble of having to second guess their recommendations every step of the way.
Before meeting your ID, it's good practice to keep these things in mind:
People involved: If you're renovating your home as a couple, ensure that both of you are on the same page when it comes to what you want out of your home.
Your budget: Make sure that it is within a reasonable range.
Your expected timeline: Home renovation typically spans across three to six months, let your ID know when your expected move-in date is.
Pro tip: Set expectations and maintain a clear channel of communication with your ID. Be firm with what you want, yet remain open to compromises when necessary.
4. BE PROACTIVE DURING THE RENOVATION
With that, your renovation project is off the ground. But don't put your feet up just yet, it's important to be keyed into the process.
"During the renovation process, we recommend heading down to the job site once every week to check on the progress and make sure that the works are on track," advised Chen.
If you are short on time, Tan recommended visiting at least when major works are involved. Alternatively, if you fully trust your ID, you can ask for updates in the form of photos and videos in place of site visits, said Lim.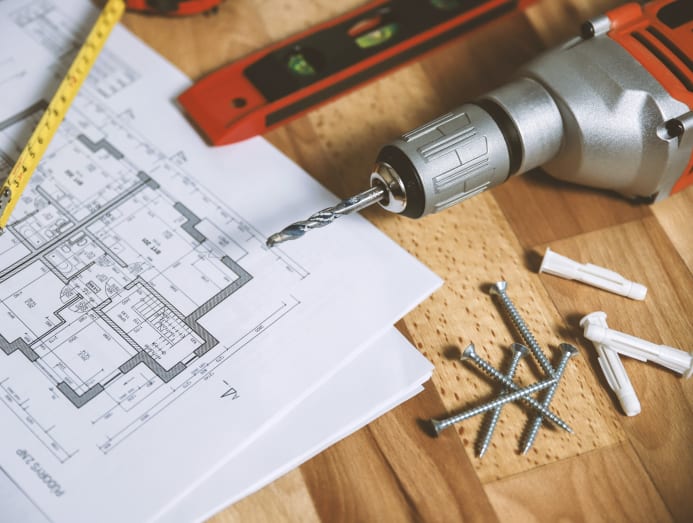 Essentially, it's important to monitor progress so that you can check the workmanship and make rectifications where needed.
To avoid busting your budget, spend on what is necessary for your home, rather than on costly purchases that may not contribute much to the end product.
Here's Mubarak's advice: When deciding whether you want to incorporate new features or upgrades, keep your budget and overall vision for your home in mind.
"You have to be flexible sometimes, especially when certain things cannot be met, but do not compromise to the point where it's not the house or the vision you had in mind," he said.
Finally, make sure to keep proper documentation on renovation works to be done. "In the case of disputes or miscommunication, it's important to have agreements in black and white," advised Chen.
Pro tip: Prepare yourself for a few hiccups along the way. Common issues include delays due to manpower or material shortages and unforeseen constraints, such as building restrictions.
5. DO FINAL CHECKS AND FURNISH YOUR HOME
After renovation works are done, make sure to do a final check.
In particular, look out for the finishing on your carpentry, paintwork, tiling and flooring. Also remember to test your power sockets and switches, along with the waterproofing in your toilet or on your balcony, recommended Chen.
When checking, keep in mind that some minor defects are to be expected. "Everything is built on site, so there are bound to be some slight imperfections," said Tan. For instance, when it comes to paintwork, things like hairline cracks are common.
If you find any issues, the best course of action is to check back with your ID. From there, they will advise you and seek to rectify the problem.
After checking, you can arrange for your furniture to be transported over.
And you're done! Put your feet up and relax in your brand new home.
Pro tip: When ordering fixtures, go with something you can see and, ideally, test out in real life. "I usually advise my clients to visit a store where you can touch and feel everything - especially when it comes to light fixtures, plumbing fixtures and furniture. What you pay for is what you get," said Tan.
COMMON MISTAKES AND HOW TO AVOID THEM
Under-budgeting: Remember to set aside money for a "rainy day" fund of 10 to 20 per cent.
Blindly following design trends: Consider if the design elements you're interested in require extra cleaning or maintenance, such as rattan wardrobes. Keep in mind that some design trends may not withstand the test of time.
Lack of proper communication with ID: Set expectations and maintain a clear channel of communication with your interior designer. Be firm with what you want, yet remain open to compromises when necessary.
Thinking it will go without a hitch: Prepare yourself for a few hiccups along the way. Common issues include delays due to manpower or material shortages and unforeseen constraints, such as building restrictions.
Buying furniture all at once: Buy your furniture throughout the year so that you can cash in on seasonal sales and discounts.