Ghostlore: In this made-in-Singapore video game, you get to fight hungry ghosts and pontianaks
We speak to Andrew Teo, the creator of Ghostlore, on what it took to make this love letter to Southeast Asian folklore.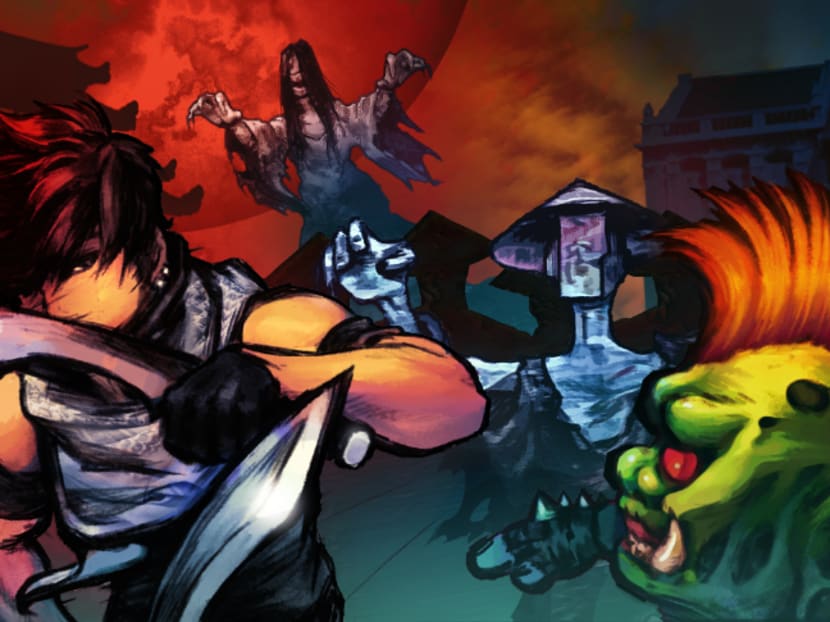 Made-in-Singapore video games aren't unheard of. We have indie darlings like The Gentle Bros and BattleBrew Productions giving us mobile hits like Cat Quest and Battlesky Brigade Tap Tap, as well as big studios such as Ubisoft and Koei Tecmo that have opened offices on our shores.
But an inspired-by-Singapore game that lets your hero fight pontianaks and hungry ghosts while fuelling up on satay and chicken rice? Now that's a rarer gem.
Ghostlore is an upcoming action-roleplaying game by two-man team Andrew Teo and Adam Teo that draws inspiration from Chinese, Malay and Indonesian folklore, prompting the duo to dub the game's genre as "Eastpunk", a Southeast Asian spin on the steampunk genre of science fiction.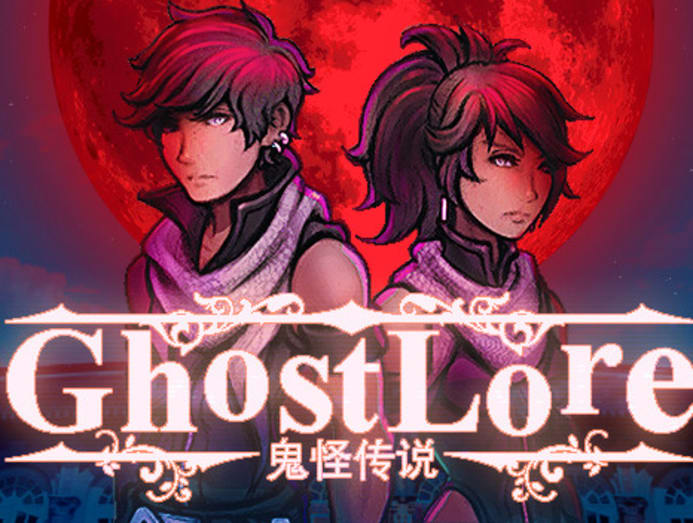 It is currently out on digital game distribution platform Steam under "Early Access", which means the game is playable but still under development. Despite its unfinished state, Ghostlore has sold more than 5,000 copies since its beta launch in April, and was in Steam's Top Sellers list in Singapore in the first week of its release.
In 2018, a turning-30 Andrew was driven by nostalgia to try his hand at making the kind of game he enjoyed as a child. "I didn't have a clear direction for the game back then," he admitted. "My goal was simply to create a working prototype where the player could control a character to fight monsters."
He chose the pontianak as a way to introduce an interesting gameplay challenge. According to the myth, pontianak spirits reside in banana trees, so Andrew wanted payers to find and attack the correct tree on the map in order to defeat the monster.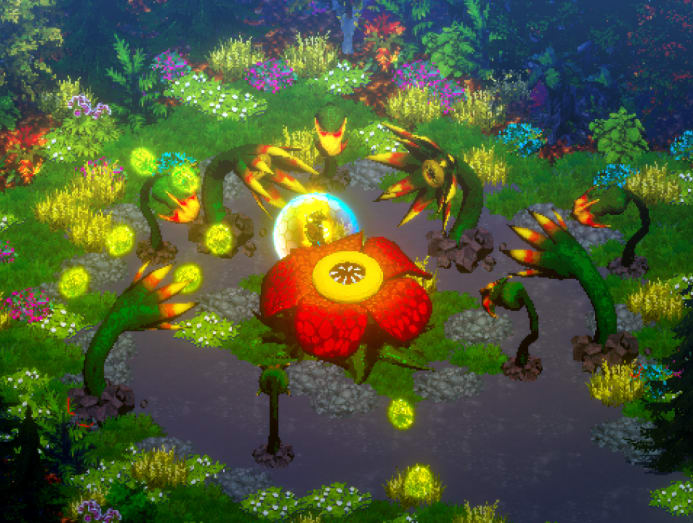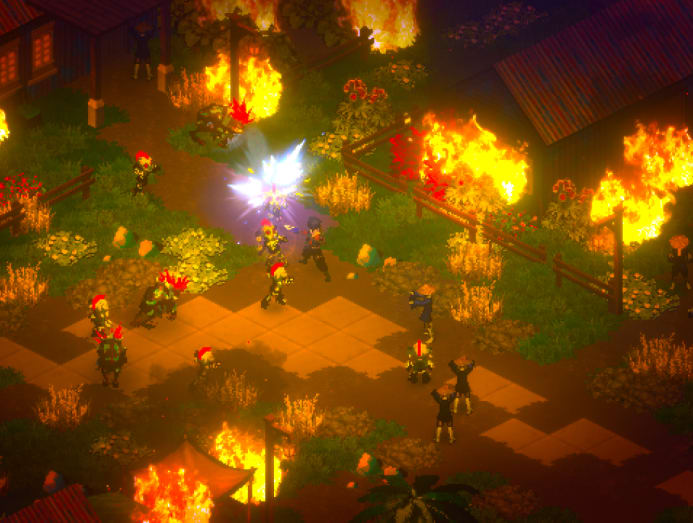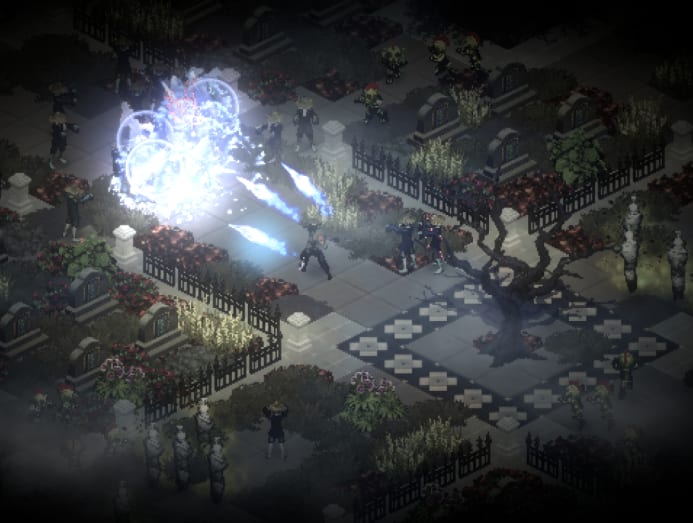 By the time his friends tested the prototype in 2019, many agreed that the pontianak was the most memorable feature, leading to discussions on incorporating more monsters from familiar horror stories.
As a senior game artist at a mobile games studio Redeye, Andrew only has time to work on Ghostlore after work and on weekends. "I suppose the typical way it's done is that someone who gets funded and/or is rich hires a bunch of people with the talents to execute their vision, but there was no need for me to do that because I am the talent."
With his background in art and a self-taught education in coding, Andrew was confident he could handle everything from graphics to gameplay by himself.
But after a post on Ghostlore on a Singapore subreddit in 2020 went viral, Andrew received a flood of messages, including one from Adam, who offered to collaborate on the game to make it commercial. With Adam's background as a solo indie game developer and programming skills, the two were able to expand the scope of the game considerably.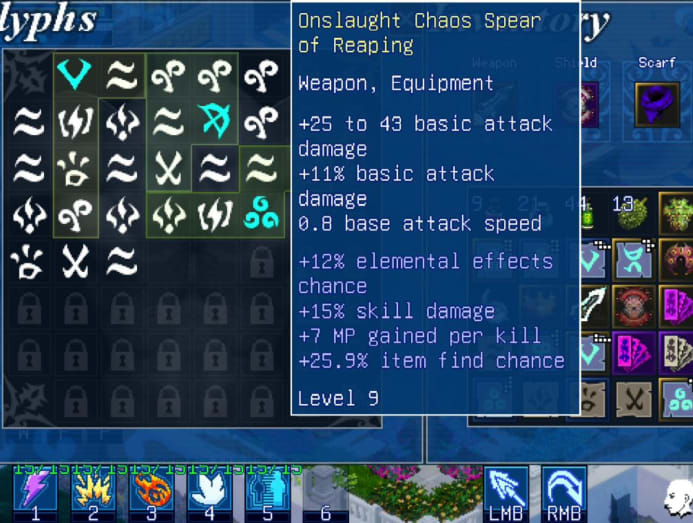 Ghostlore now boasts a procedurally generated world with detailed item and character customisation systems reminiscent of Diablo. The maps feature well-known landmarks like the Merlion and shophouses, and combat items even include traditional weapons like the keris (or kris) and parang.
"The game is still in Early Access, but we have a roadmap that includes finishing the story, adding all the planned monsters and locations into the game, balancing and polishing," he explained. Players have also expressed a desire to see more quests, customisation options, and legends from places like the Philippines, Thailand, Cambodia and Vietnam.
"As a team of two, the requests can be overwhelming, but being small has its advantages – we can be nimble and responsive without having to go through layers of bureaucracy as we would in a larger organisation."
Andrew and Adam may have escaped the red tape of AAA studios (or those that create high-budget, high-profile games such as Grand Theft Auto and FIFA), but that also means they don't have the benefit of huge budgets and teams. As a result, Andrew adheres to a tight schedule: He focuses on his full-time job from 10am to 7pm, and begins work on Ghostlore from 8pm to midnight, and spends most of his weekends and public holidays on his passion project as well.
"I feel that what I have sacrificed is social acceptance, as the way I have chosen to live my life is somewhat out of step with the norms of Singapore society," said Andrew. "I don't feel as though I am missing out on anything; I just feel that relatives and acquaintances are judging me when they see that I am single with no car or house or fancy watch. I wish my way of living could be seen as valid."
But Andrew remains undeterred. "I don't find it challenging to put in the time and effort to fully realise Ghostlore. Finding motivation was not an issue for me at all. I'm very passionate about what I do."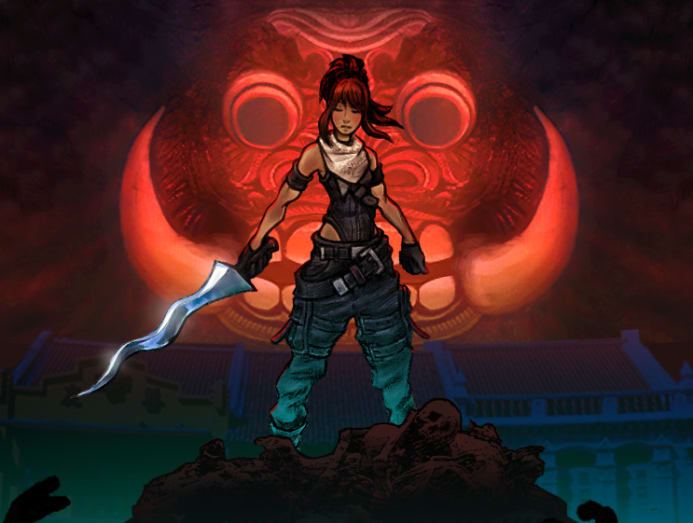 Now all they have to do is keep that passion going until the game's full release, which is planned for April 2023. "I think it is important to set a goal that is realistically achievable, but not have the bar so low that clearing it becomes meaningless." This means he's self-aware enough to know that Ghostlore isn't going to become the next Fortnite with billion-dollar investments.
"But on the other end of the spectrum you get feel-good platitudes where people tell you you're already a success for just getting through the day. Personally, I am wary of this sort of 'participation trophy' mentality. I believe people should have the freedom to define their own success, but in order to truly define success, you've got to define failure as well. And if you fail to achieve what you set out to do, you just have to learn to look that in the eye."
So what does success for Ghostlore look like? "Realistically speaking, the lower bound would be to make a few hundred thousand dollars, with the upper bound being close to a million. I consider this to be enough to pay myself and Adam for the time we have invested in the project, plus a little bit of profit." From an experiential standpoint, Andrew hopes that Ghostlore will be "the sort of game people can sink hundreds of hours into".
So far, he's been encouraged by the enthusiasm of local gamers. "Any buzz that Ghostlore has is not the result of a million-dollar marketing campaign but solely because of these organic grassroots efforts in helping to get the word out," he said.
"In any case, it would be nice for Ghostlore to become popular enough to prove that a game that unashamedly wears its Singaporean-ness on its sleeve is actually viable, such that even AAA game studios might want to try making games that feature our culture. I won't say it'll happen for sure but maybe, just maybe, Ghostlore is making that far-off dream a little bit more of a reality."