10 last-minute Christmas gifts under S$20, including items you can get at Daiso
This random-but-helpful list proves last-minute gift ideas can still be thoughtful, unique and within budget – from handcrafted pottery by those who left the red light district trade to specially curated goodies from Daiso and everything in between.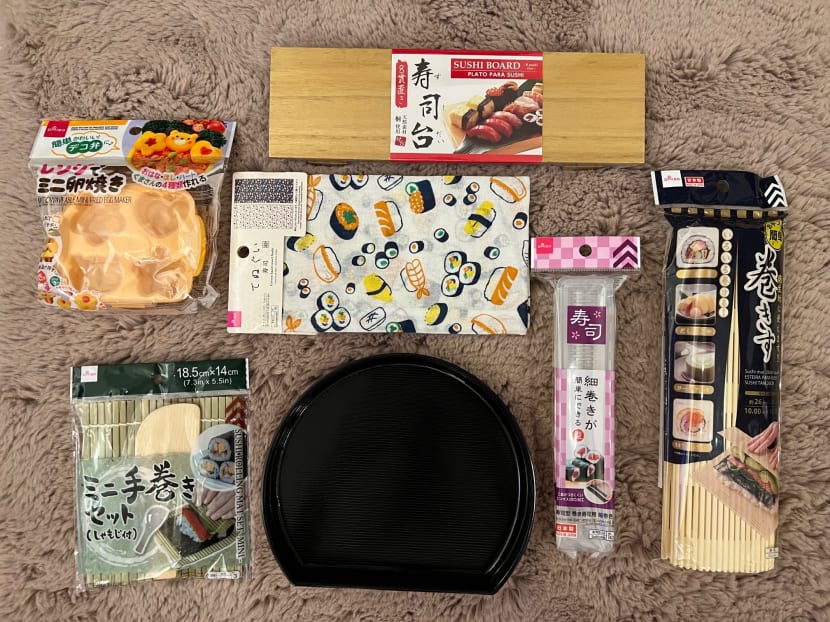 Mariah Carey and Michael Buble take turns blasting through speakers everywhere, Orchard Road is glittering and half your office is on leave.
It's official: Christmas is nigh.
Only problem? It's already mid-December, there's only one more weekend left, and you haven't even cracked the first name on your incredibly long Christmas shopping list. Plus, you're working on a budget.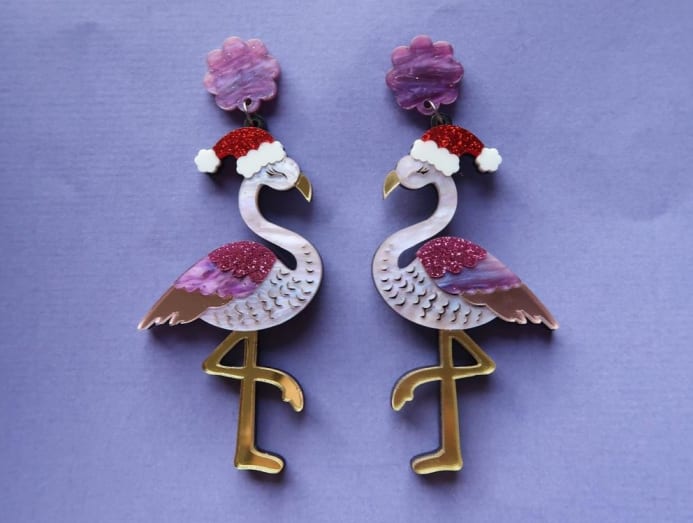 Fret not because we're not entirely down to the wire... yet. There's still time to find something your loved ones will appreciate but at the same time, won't burn a hole in your pocket.
CNA Lifestyle has done a bit of elf work and compiled an alternative list of cheap and cheerful gift ideas just in time to spare you the embarrassment of meeting your friends or family empty-handed. And yes, here's proof that last-minute gift ideas can still be thoughtful.
HANDCRAFTED POTTERY FROM OUR BAREHANDS/TAMAR VILLAGE (S$15)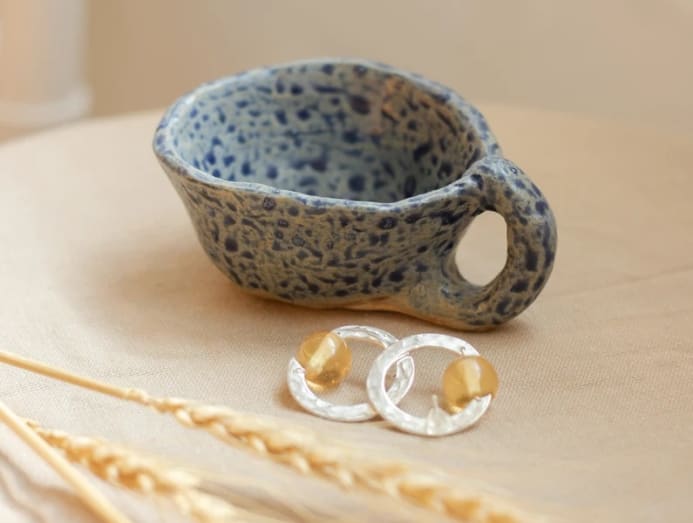 Christmas gifts are all the sweeter when there's a meaningful story behind them. Our Barehands has partnered with Tamar Village, a non-profit organisation in Singapore supporting former sex workers.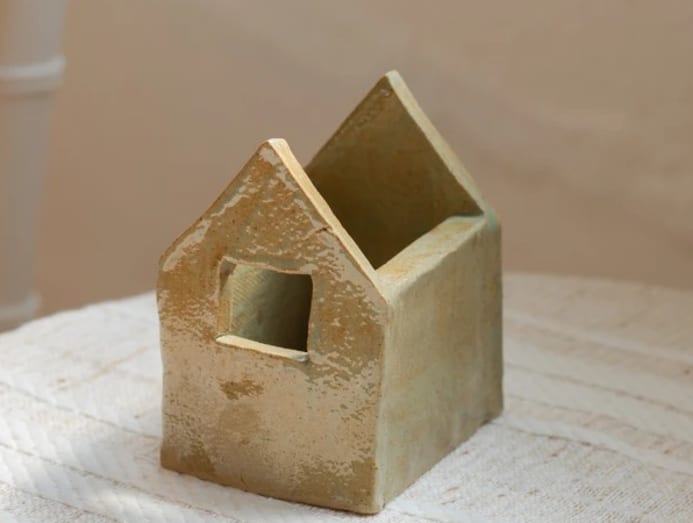 Every pottery piece made by Tamar Village is handcrafted by those who have left the red light district trade but still want to provide for their families. This initiative is a part of their work skill programme at their restoration centres.
Meaningful and beautiful, these hand-built clay pieces are perfect as trinket trays or jewellery holders. 
Shop now at ourbarehands.com or on-site at Chez Suzette.
FUNKYFRANKIE EARRINGS (S$11.11 to S$17.90)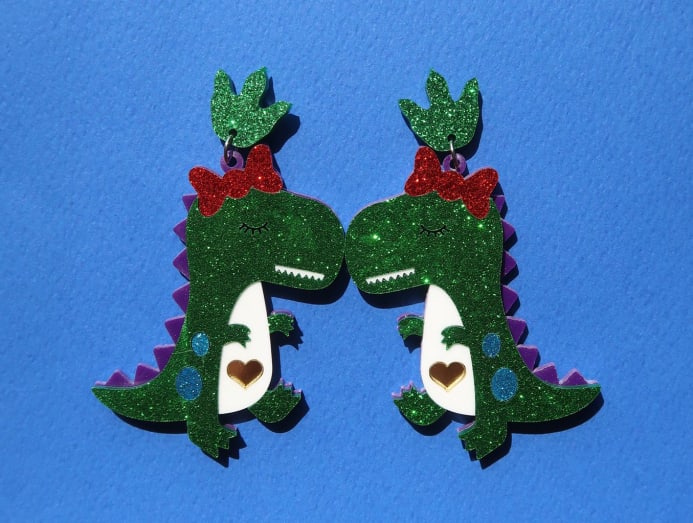 These lightweight acrylic earrings are perfect for your sassy friend looking for one-of-a-kind accessories.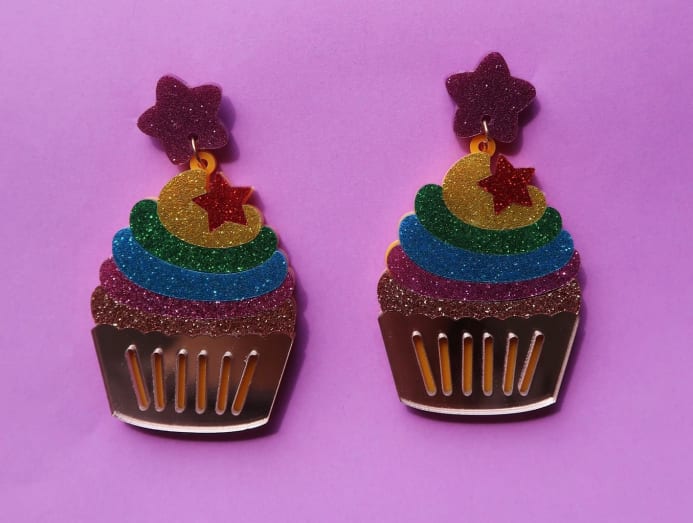 There is plethora of "funky" designs to choose from, ranging from Christmas gnomes to sparkly ice-cream cones and rainbow cupcakes and unicorns.
Shop now at Takashimaya Department Store Level 3 or their fun.kyfrankie instagram.
LEGO TULIPS BUILDING KIT (S$14.90)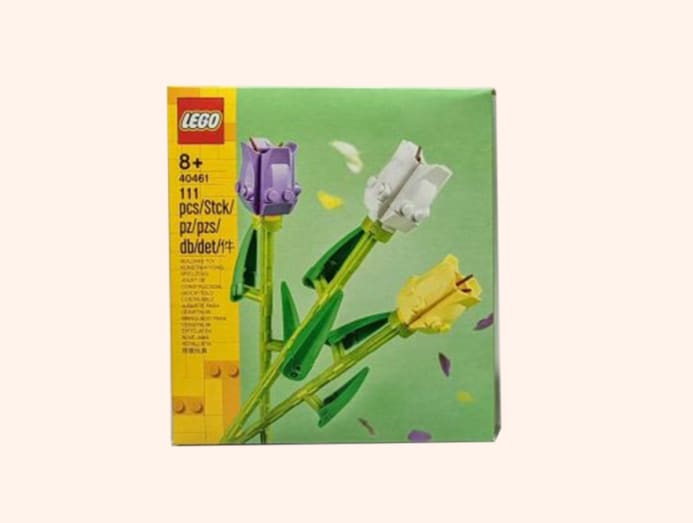 This easy-to-assemble set comes with three brick-built blooms – one white, one purple and one yellow – with bright green leaves.
The stems are length-adjustable so they can be displayed in most vases. The set can also be combined with LEGO Roses and the LEGO Flower Bouquet. 
Shop now at Bricksworld.com or at any LEGO store in Singapore.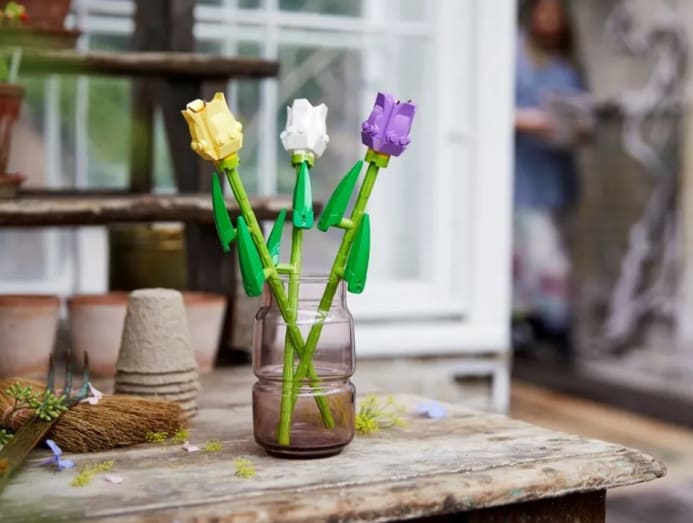 SUSHI-MAKING SET CURATED FROM DAISO (S$14)
Let's "maki" this Christmas special for your loved ones. Mix and match a basic starter-kit comprising a sushi board, a sushi rice mould, a mini sushi rolling mat with rice ladle, a sushi-inspired tea towel, a half-moon sushi serving plate, a microwaveable mini fried egg maker and a 26cm long sushi mat roller – all at an affordable $2 per item.
Shop at any one of the Daiso outlets in Singapore or online at daisosingapore.com.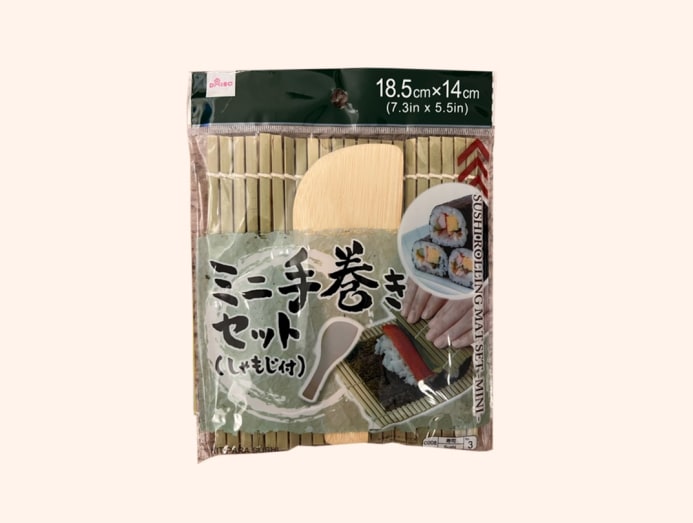 IKEA FIVE-PIECE COOKWARE SET (S$17.90)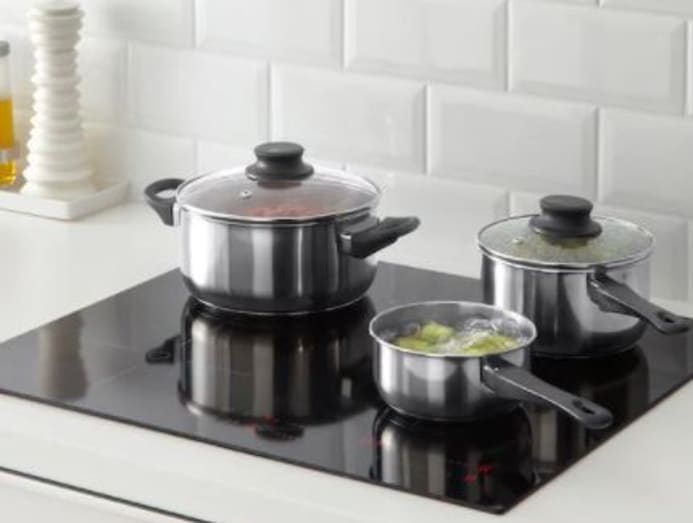 IKEA's ANNONS five-piece cookware set comprises three different sized pots and two glass lids. 
Made from stainless steel which makes it durable and easy to clean, the set is expected to work on all types of hobs, including an induction hob.
Shop now at IKEA SG.
SUPERHEROES KEY CHAINS FROM LEGO (S$10.90)
Whether your loved one is a Marvel or DC super hero fan, LEGO's superheroes extensive keychain range will most likely have their favourites guaranteed to put a smile on the face.
From Spider-Man to Iron Man and Batman, these mini figures come with a metal ring and chain, making it easy to attach to bags or keys. 
Shop now at Brickworlds.com or any LEGO store in Singapore.
JEFF KOONS PULLOVER HOODIE FROM UNIQLO (S$19.90)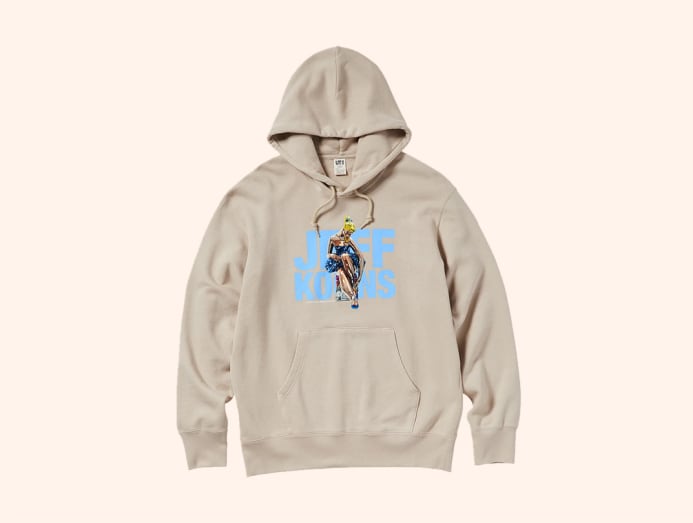 Stylish, practical and comfy, this hoodie works on both men and women. Bonus? The design boasts the pop artwork by one of this generation's greatest contemporary artists, Jeff Koons.
Shop now at Uniqlo.com or at selected Uniqlo stores in Singapore.
KAZAN TEAKWOOD SALAD SERVER SET FROM MONKEY LOOT (S$20)
Monkey Loot is billed as a Singapore store which works alongside artisans using sustainable materials, to support the development and continuation of cultural legacy in Southeast Asian countries like Indonesia and Cambodia.
These teakwood salad servers are handcrafted by artisans using zero chemicals, polished with beeswax (food grade finishing), making it 100 per cent natural.
Shop now at monkeyloot.com or on-site at Chez Suzette.
THE "JUST IN CASE" CASE FROM DAISO (S$18)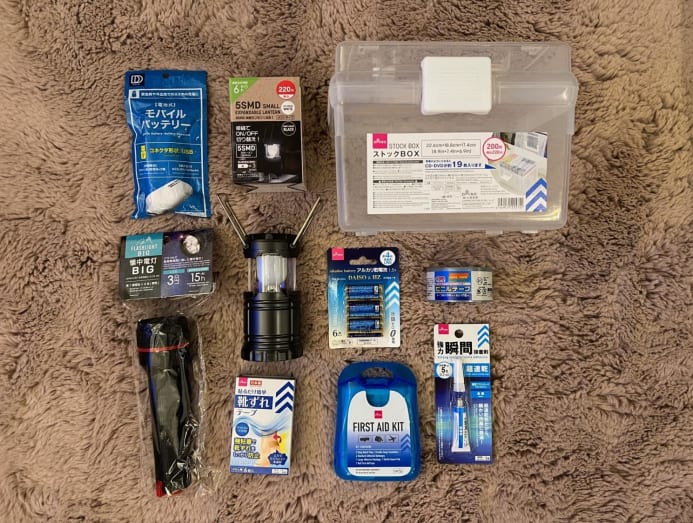 Everyone needs a "Just In Case" case – filled with a bunch of useful things you might need when in a pinch. 
Get a clear stock box with a handle to hold helpful household objects such as a flashlight, batteries, small expandable lantern, a battery-operated mobile phone charger, sturdy vinyl masking tape, a tube of strong adhesive, a first aid kit and a box of plasters. Voila, you've curated a "Just In Case" case for your loved ones who will find it very useful when in need.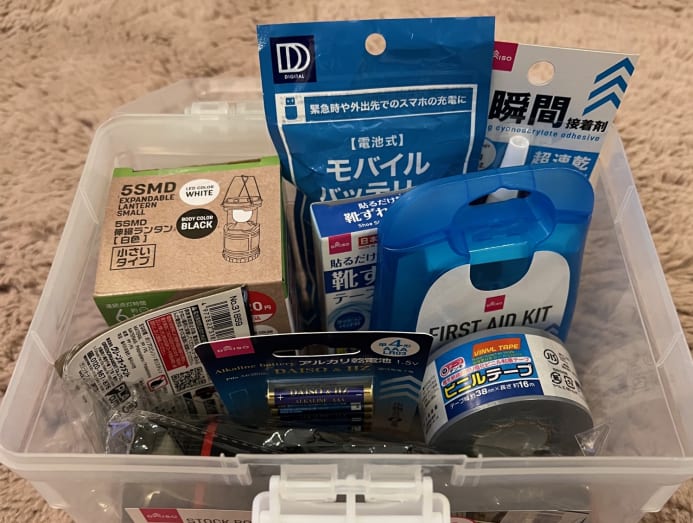 CALMING ORGANIC PUKKA TEA WITH TWO TEA CUPS (S$19.80)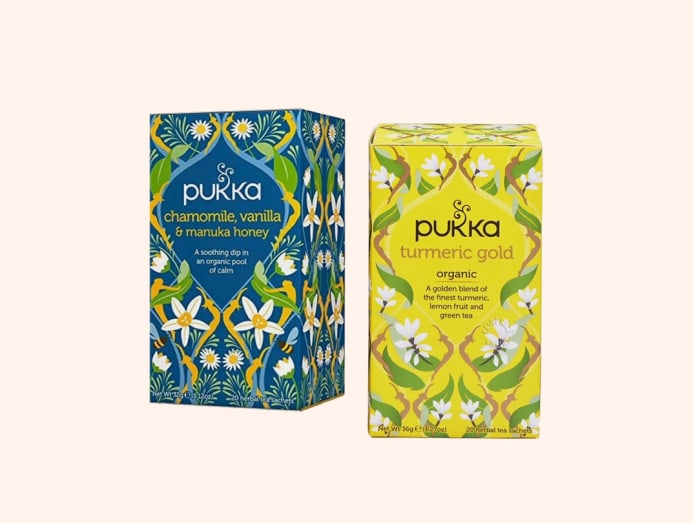 Nothing beats a spot of calming tea when looking for respite amid a busy holiday festive season.
Your loved ones will appreciate the organic range from Pukka teas which offer soothing flavours like Chamomile, Vanilla & Manuka Honey (S$7.90) or Turmeric Gold (S$7.90) which boasts herbal blend of turmeric, lemon fruit and green tea.
Grab quaint tea cups from Daiso (S$2 each) and you'll have the perfect tea package gift set.
Pukka Teas are available at Fairprice and tea cups  at daisosingapore.com.