Former civil servant starts 'creative accelerator' to give children the right to fail and courage to imagine
Lee Hoi Leong now runs the Singapore branch of VIVITA, an international organisation founded by billionaire Japanese entrepreneur Taizo Son, which encourages creative skills and confidence in children.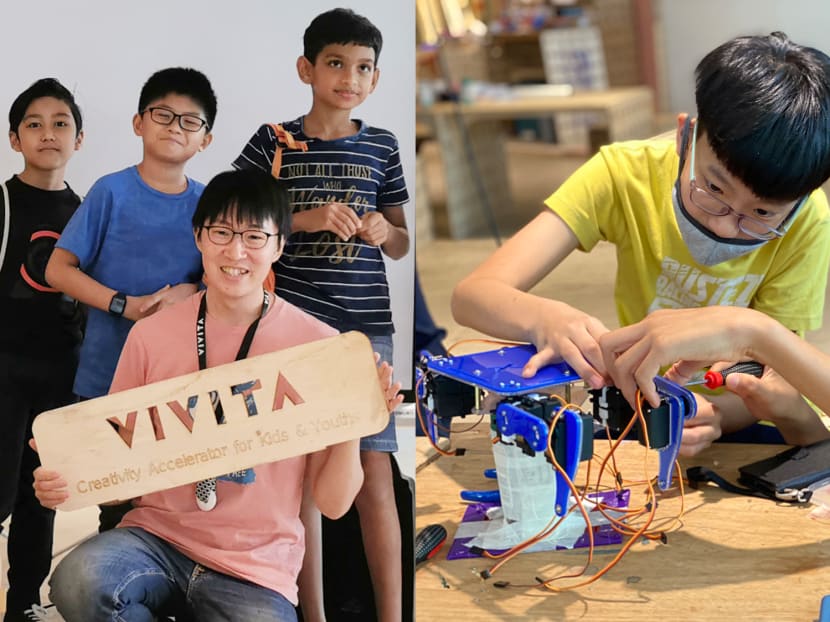 Lee Hoi Leong spent almost a decade working for IE Singapore, the government agency that facilitated the growth of Singapore-based companies overseas and promoted international trade (which in 2018 merged with SPRING Singapore to become Enterprise Singapore). In Hoi Leong's last two postings with the statutory board, he ran the Japan office and then, as regional director, oversaw Japan, South Korea and Australia. In 2016 though, Hoi Leong left both the organisation and Singapore, and moved back to Tokyo, where he had gone to university and where he had been posted by IE Singapore for two years.
A year later, Hoi Leong was working for Taizo Son, the billionaire brother of Softbank's Masayoshi Son. Taizo himself had become a billionaire thanks to the gaming company, GungHo, that he had created and taken public. Hoi Leong worked for Son at Mistletoe, which I can best describe as part incubator, venture capitalist, community builder and school for entrepreneurs.
While there, Hoi Leong was inspired by VIVITA, a children's development programme that Son had founded, so much so that he decided to devote his time to bringing it back to Singapore, which he did in 2019.
HOW DID YOU GET INVOLVED WITH VIVITA?
VIVITA was formed in Japan about six years ago. I had not joined then.
I was working in Japan back in 2017 as a member of Mistletoe, a community and venture ecosystem builder, in a role supporting the growth of its portfolio start-ups. Mistletoe's founder, Taizo Son, always encouraged us to think of what we really wanted to do in life and it got me thinking for a while. VIVITA is one of Mistletoe's start-ups that was founded by Taizo himself, and when I came across it, I had a strong conviction that its spirit and view of education is the change needed in Singapore. I have two children who were toddlers at that time and they inspired me to want to create a different future for them.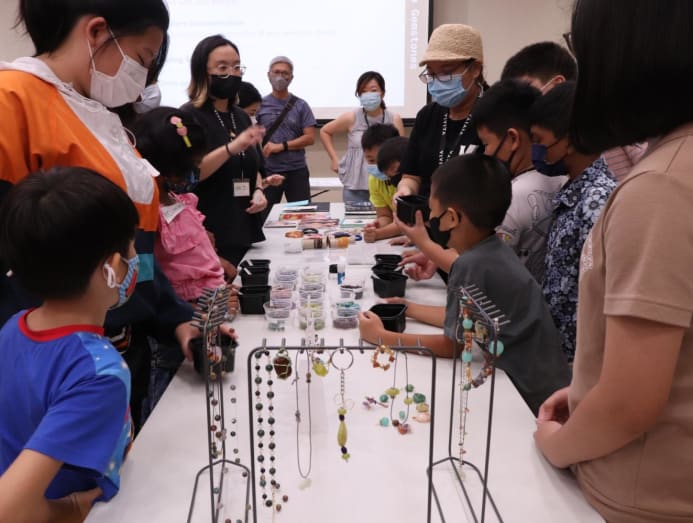 I was lucky to find my current co-founders in Singapore, Wendy and Su Yuen, and also received strong support from the previous executive director of *SCAPE, Kok Wee, to let us be at the heart of Orchard at a very affordable rate. With those stars aligning, we garnered the support of Taizo to start VIVITA in Singapore.
HOW WOULD BE BEST DESCRIBE VIVITA?
That's a difficult one! Indeed we do not fall into a typical type of organisation, making it hard for people to understand us. Our work is about nurturing children and empowering them to create their future, nurturing both hard skills and creative mindsets. But we are definitely not a school nor an enrichment programme.
One of our key works is to make creative learning spaces and a good analogy of these spaces would be that of a garage or a lab. These are places where things are made and experiments happen, with a culture that failure is nothing. They are places where ideas and dreams are incubated, with a mindset that nothing is too wild. They are places with no fixed curriculum, but in place of that, there are supportive resources and communities of like-minded people. I think many people in Singapore would agree that our children are fearful of failures, have lost the confidence to dream big and have little time to explore their interests outside of their studies. It saddens me to see this. I would hope that with what we do at VIVITA, we will seed many such garages and labs where children regain their right to fail, their right to imagine and their right to create. This would set them well for whatever uncertain and volatile future they may face. Because with the skills and confidence to make, they can create their own future.
Another key part of what we do is to create products to empower everyone, especially children, to create. In Singapore, we are developing a product called VIVIWARE™ Panel, a modular system that let people build creative spaces and furniture. It works a bit like Lego – wooden panels and 3D printed accessories can be assembled to build life-size, usable structures. We are also creating a web platform called VIVIBOOM where children can build their project portfolios, share their projects to inspire others and learn new making skills from the community.
All these contribute to our mission of empowering children with the skills to create.
We were not "teachers" to teach him what to do, but instead worked as peers in the implementation, and provided space for him to own and be creative. The outcome was amazing. The participants were from low-income families and some of them do not own computers at home. But by the end of the workshop, everyone had fun,and they were able to build their own virtual worlds.
It was heart-warming to see what a child could achieve if provided with the right space and support. What was equally heart-warming was that one of the participants raised his hand during the session, asking if he could teach a technique that he discovered along the way as well! It was unexpected, but being VIVITA, of course we allowed that. He came to the front and started showing everyone his new-learned skills. I remember the happy and confident face of that boy as well.
This story is special to me as it demonstrates what we do: Creating an environment that allows children to be comfortable, confident and curious.
WHAT DO YOU THINK VIVITA DOES DIFFERENTLY FROM OTHER SOCIAL IMPACT ORGANISATIONS?
There are many social impact organisations that are doing great work and I really respect everyone who is putting their heart into creating the change they want to see. What VIVITA does differently is through what we do, we are questioning and challenging the fundamental status-quo of education. What is education, to begin with? What is a good learning environment? And what should children be learning? We explore these questions through our work and over time, we hope that the impact will go beyond the children that we work with directly and be extended to the wider education ecosystem.
Because of this, we also do not target a specific social group. We believe that education is a right and not a privilege, and what we do is inclusive by intention, having children and youth regardless of their background to create together.
LET'S GET BACK TO YOU FOR A BIT. WHAT MADE YOU WANT TO LEAVE THE CIVIL SERVICE?
I wanted to take a different path and challenge myself. When I was a student, I chose to study in Japan because I wanted to learn Japanese so that I could understand the Japanese role-playing games that I was playing. At the same time, I did  not want to take the same path as the majority. The civil service has provided me with a lot of opportunities and I am grateful for my journey there. And I think even now by doing what I'm doing, I'm carrying a part of the civil service DNA with me, as I see what I do will benefit Singapore.
WHO AND WHAT INSPIRES YOU?
Children, in particular my daughter and son, inspire me. Seeing how they were born and watching them grow from babies to who they are now, reminds me how fascinating human beings are. Being a parent and reflecting on how they play and learn reminds me all the time that every child has great potential, that every child is different. Curious children can learn so much.
I am often surprised by my children. My two kids, while raised in the same environment, are so different, and I need to motivate them differently by understanding them. It is the same for the children I work with at VIVITA. Their curious eyes really energise me, and each child has their unique strengths and likings. These really inspire me in my work now. Seeing children in this perspective changes the approach to nurturing children – that they are not to be shaped to adult's needs but to be supported to their own unique ways.
Last but not least, playing with and speaking to them inspires me all the time that we should all be more like children! My kids always ask me "why?"; they are curious about things around them and are not worried about being silly. But we seem to do less and less of that the older we get. It is such a pity! We should unlearn some of our adult ways and keep the child-like part with us.
WHAT NEW PROJECTS ARE YOU EXCITED ABOUT?
VIVITA in Singapore will be moving to a new home in 2023. Our new home in Eunos is a standalone building three times the size of our previous space and comes with a huge outdoor area. With more space, we can welcome more children and there is so much more potential in what we can do with them. Coincidentally, the building used to be the old Kampong Eunos Community Centre. It is so apt, as we aspire to create a new creative kids kampong, building a community of creative children.
We will also be partnering with passionate creatives, makers and technologists to work with children to create in new paradigms, such as shifting from being a consumer to a "prosumer" using digital fabrication, sustainability via a circular economy and more. 
For this project, we are also excited to involve children in co-creating it with us. We want this space to be a "hackable space" for the children – one where they will be allowed to work with us to make changes to the space and hack up what is needed, from signage and furniture to even IoT (Internet of Things) solutions. We will be starting to involve children to brainstorm with us, join in the design process and physically create the place together. 
It sounds so fun and I can't wait to see what possibilities will birth from this experience. You might wonder if we are entrusting too much to the children. But I'm sure that the opportunity to see their ideas come to life and being able to realise them with their own hands will have a lifelong impact on them.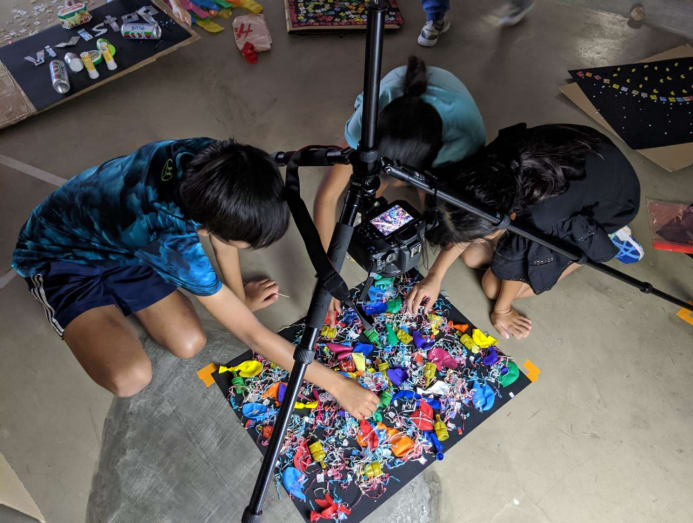 HOW DO VIVITA'S PROGRAMMES AND TOOLS HELP CHILDREN?
VIVITA's mission is to empower children with the skills to create their future. "Making" is the central theme of what we do, as we believe that through the process of making, children will pick up both hard skills such as craft, coding, design, 3D and modelling, as well as soft skills and mindsets such as creativity, self-direction, "0 to 1" and growth mindset. We run a wide range of programmes and workshops with this joint intent.
There is a wide variety of themes – from making shoes, jewellery and zines, to 3D printed vases, robots or even instruments and games – so as to allow children to choose what they are curious about.
With a combination of skills and mindset, children will grow in their ability to create. With a sense of autonomy, I believe that children can find their own path.
IS THERE A SPECIFIC STORY ABOUT HOW VIVITA HAS ENGAGED WITH A SPECIFIC CHILD OR COMMUNITY THAT IS REALLY SPECIAL TO YOU?
Over the past three years in Singapore, we have worked with more than 800 children.
A memorable story I would like to share is one that nicely embodies how VIVITA aims to provide safe spaces for children to be confident. One way to do that is to ask our children members to conduct and run their own free workshops. One of our members who is now in Secondary 1 heeded our call for help to run a workshop for children in the community. He is a regular who joined us when we opened in 2019. Together, we planned a workshop to teach about 20 children to build and code their own metaverse. He played a key role in many parts – from choosing the theme to doing the slides and the execution plan – plus he was also the lead facilitator of the session!