The granddaughter of Phoon Huat's founder on how it went from roadside stall to a Singaporean household name
Established in 1947, the 75-year-old business has come a long way from a simple table and bicycle as its main pieces of equipment.
Jean Wong has been involved in her family business for as long as she can remember. Not that she was aware of it growing up, but she was always a keen participant in its quotidian affairs.
Even when she was too young to understand, she had some inkling that it was something her family did. "My grandfather would come home with bags of coins that we would sort into denominations and roll in paper. That's how I got the sense that we had some kind of business," said the 61-year-old granddaughter of Wong Tai Fuang, founder of baking ingredients supply company Phoon Huat.
"We were also part of 'market research'," she recalled fondly. "I remember my father would go out and get samples of drink concentrates for the kids to try. He also took us to places like Gay World (Amusement Park) to try drinks from different stalls. He would observe our expressions and ask what we thought."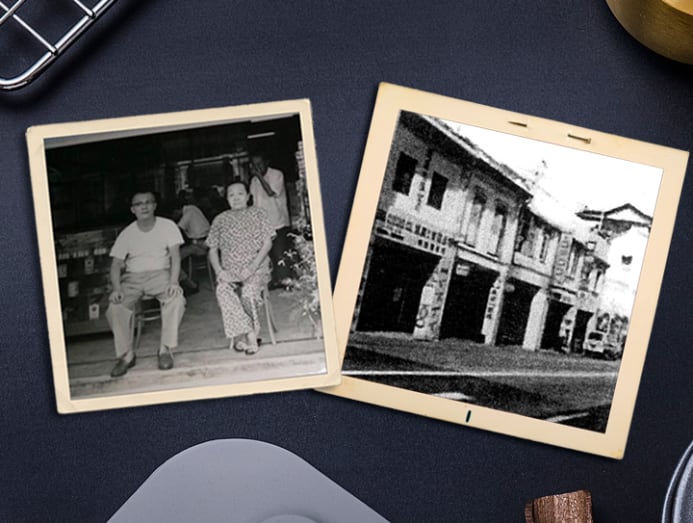 For their efforts, the Wong children received a new bicycle to tear around on. Little did they know that these childhood vignettes were all part of building one of Singapore's best-known brands.
Today, as Phoon Huat's Commercial Department Head and Director of Business Development, Wong leads a team of buyers whose portfolio spans more than 14,000 products.
Phoon Huat, which her grandfather founded in 1947, now boasts a production facility, a distribution centre, a fleet of 25 multi-temperature zone delivery trucks that serve more than 4,000 delivery points, export sales to more than 10 countries, an e-commerce platform and 21 retail stores across Singapore.
SIMPLE BEGINNINGS
A Hainanese immigrant, Wong Tai Fuang arrived in Singapore with his family after the World War II.
"When my grandfather started this venture, he rented a table at McNair Road, which he shared with four other business owners like an umbrella maker, tailor and locksmith. That's where he took orders for his food colouring and drink concentrates, which he bought in cartons from local traders and resold by the bottle," explained Wong.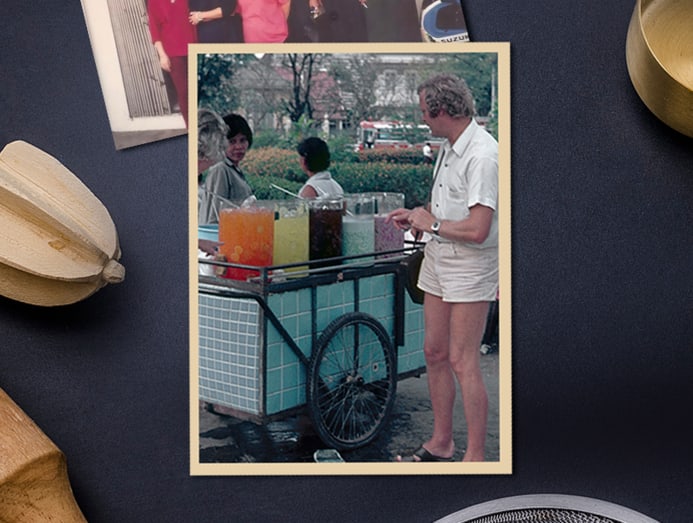 From the start, one of Phoon Huat's goals was to make its own Redman Drink Concentrate. Back in the day, Wong's grandfather sold a bottle of concentrate for S$1 to hawkers, which yielded 120 glasses of drinks. "The multiply-effect was high," she said. "Many hawkers bought from us. We had 17 flavours, from orange to barley to bandung."
The elder Wong also dealt in food colouring for baked goods. Among his earliest customers was a baker who worked behind the scenes in coffee shops. With time, he began supplying the baker with ingredients such as butter and flour, nudging himself slowly but surely into the baking supplies business.
His unerring instincts for knowing what products would sell and how to sell them at the best prices no doubt catapulted Phoon Huat into the industry giant it is today. These instincts have been passed down to his sons and their children who have helped carry the business through the past 75 years.
KEEPING IT IN THE FAMILY
In 2016, Standard Chartered's private equity arm acquired a significant stake in Phoon Huat, allowing the business to grow on a different scale. The Wong family continues to retain a 30 percent stake in the company, with Jean, her brother James (Executive Director), her cousins Deli (Head of Food Service Sales and Business Development Director) and Sean (General Manager), and nephew Kevin Chew (Commercial Buyer) still working as employees of the business.
"(Our family) continues to have pride in running the company and we can continue to pass down certain DNA and culture that have long been a hallmark of Phoon Huat," Wong explained.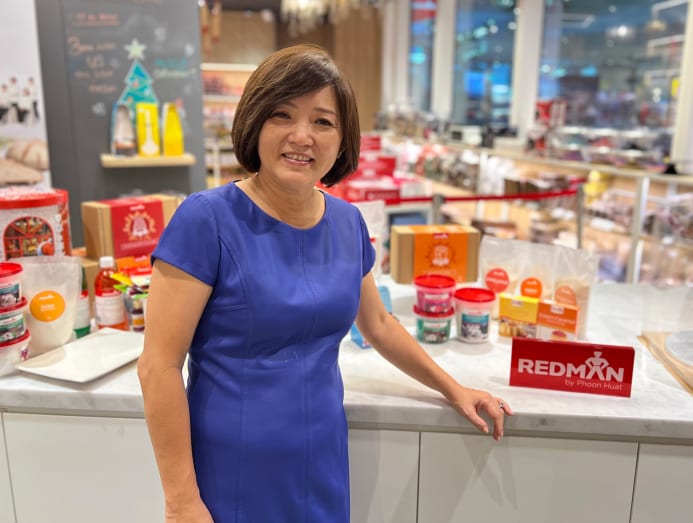 Family-style relations, after all, make up the most distinctive strand of Phoon Huat's DNA. It continues to feed the connection between its various departments and its clients. That instinctive gut-feel that informed Wong Tai Fuang's way of working continues to cascade through the company, even if it is difficult to teach, she said.
The company emphasises communication, information gathering, and indeed, building relationships as a means to read the market and respond to its needs. "When we talk about bringing certain brands in," Wong explained, "we talk amongst our family members about how and if we should do it. We exchange a lot of information. Nothing is just on paper. You have to work through the market, gather as much information as possible and that has to be done outside of the office. This is something we try to teach and develop amongst our managers."
In other words, it may no longer be a family-run business, but the imprints of Phoon Huat's founder and his family members continue to mark the way the business is run. It is, perhaps, the secret ingredient to its immense success.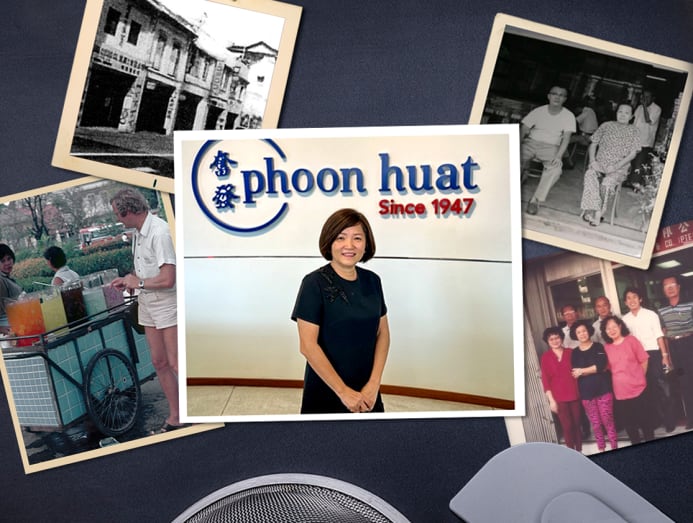 A NEW ERA
The most immediate challenge for Phoon Huat is staffing its retail floor with the right people to improve its customer service. "It is difficult to retain talent because an employee would easily leave for a job that's easier. When they work with us, they have to learn to bake, to understand the different products, and do merchandising at the same time."
Despite this challenge, Phoon Huat has plans to up its retail game by including a baking expert in its stores who will hold baking demos, answer baking questions from customers, and offer baking tips, ideas and product samples.
Long a leader in baking products, having developed ingredients such as its popular cake and waffle mixes, konnyaku jelly powder, food colouring, and yes, drink concentrates under its RedMan brand, Phoon Huat continues to evolve and respond to new market demands.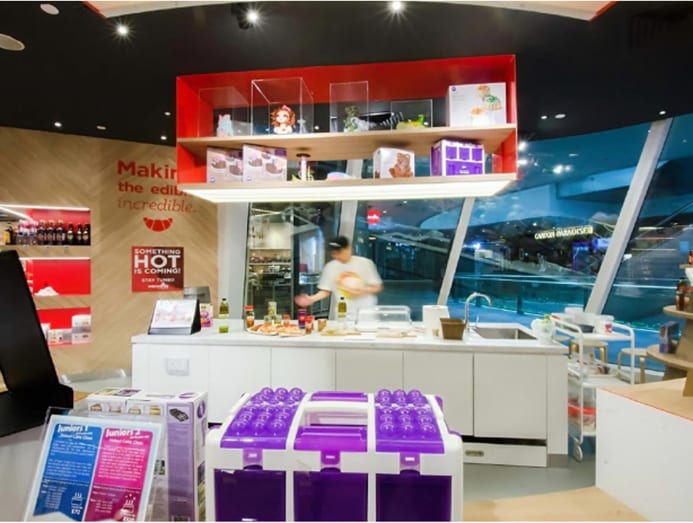 "Among the things we are looking at are plant-based and gluten-free ingredients, as well as Singapore-grown companies," said Wong. "We are working with Ants Innovate, which uses pea protein powder to make plant-based meat items like bak kwa." Expanding beyond baking-centric ingredients, it now retails products like pasta, sausages, premium truffle oils and caviar. In 2021, it debuted RedMan Gourmand, its grocery arm offering fresh bento sets and seasonal dishes such as yusheng for Chinese New Year and roast turkeys for Christmas.
As Phoon Huat treads into a new era, Wong's personal hope for the company is a strong middle-management who can propel the business forward with new and better products. "Hopefully, one day, we will have an autonomous retail store too," she said.
It wouldn't be a leap to imagine that this homegrown company, built on the back of its founder's bicycle, could one day be a leader in the contact-less retail experience.  
Read this story in Bahasa Melayu here.