5 key highlights: Samsung's new Galaxy Watch 5 and Watch 5 Pro smartwatches
Samsung has revealed its latest smartwatches alongside its new foldable phones. Prices start at S$448 and S$698 for the Galaxy Watch 5 and the Watch 5 Pro, respectively.
In the market for a new smartwatch or an upgrade? At Samsung's Galaxy Unpacked event on Wednesday (Aug 10), the tech giant also revealed its latest Galaxy Watch 5 and Watch 5 Pro alongside its two new foldable phones.
CNA Lifestyle got a firsthand look at the smartwatches and explored some of the newly added features.
Visually, both watches maintain the classic round face, with the Pro version having a beefier, titanium bezel. The biggest changes were made to their software, with upgrades such as more accurate tracking of health metrics and a larger battery.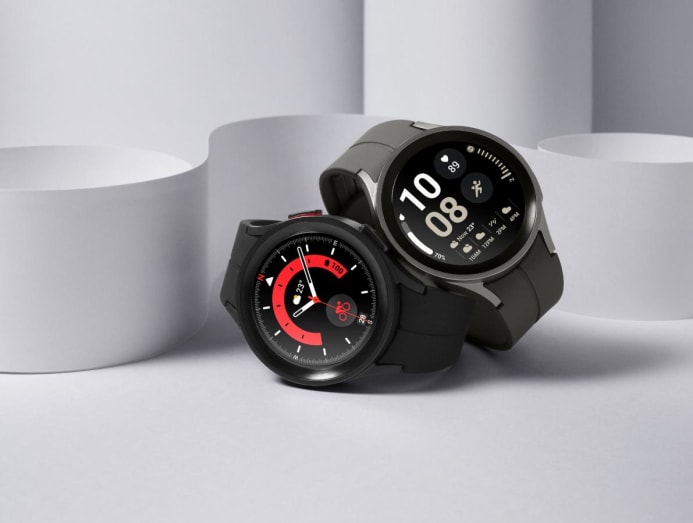 Here are five key highlights about the watches you should know:
1. ADVANCED SAMSUNG BIOACTIVE SENSOR
Samsung's bioactive sensor, which is used in both the Watch 5 and Watch 5 Pro, combines three powerful health sensors, delivering extensive readings that include heart rate, blood oxygen level and even stress levels.
With increased surface area and more direct contact with your skin on the wrist, you can expect the latest versions to track health metrics with an even greater accuracy than the Galaxy Watch 4.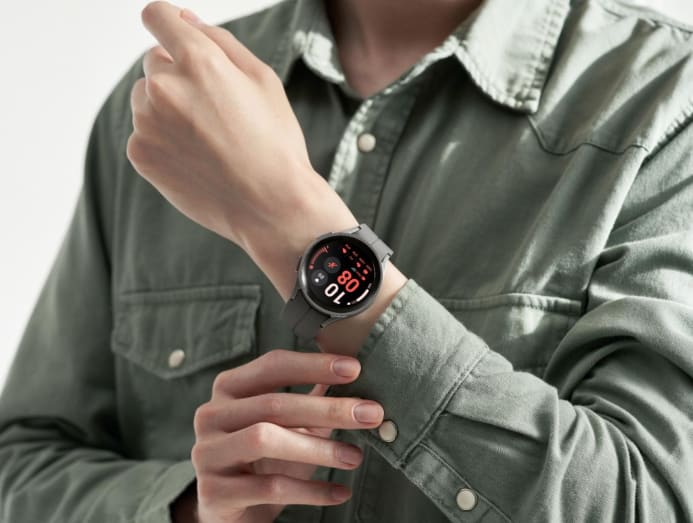 2. HOLISTIC HEALTH INSIGHTS
The Body Composition measurement tool provides a complete snapshot of the user's overall health, providing a tailored approach to setting goals, guiding users through personalised workouts and tracking progress.
The new watches also understand sleep patterns through sleep scores that monitor stages of sleep, along with snore detection and blood oxygen levels.
3. MORE FEATURES FOR THE OUTDOOR-ORIENTED
GPX is available for the first time on a Galaxy Watch. Users on a hike can record and share it with fellow trail-lovers on the Samsung Health app with Route Workout. Hikers or cyclists can also safely keep their eyes on the path and away from the map with intuitive Turn-By-Turn directions.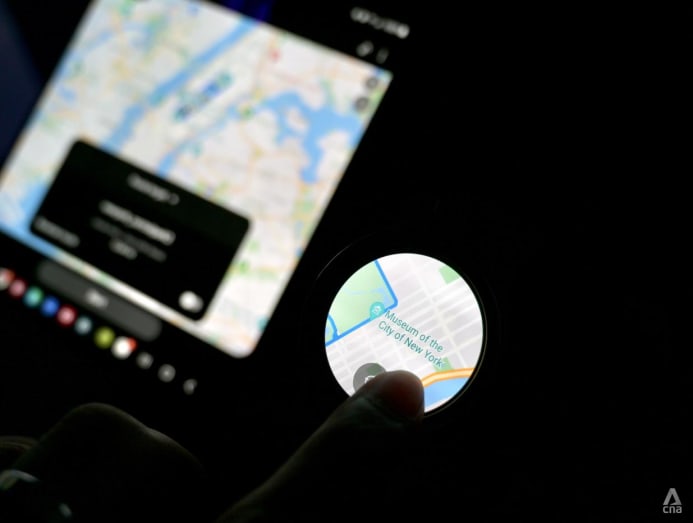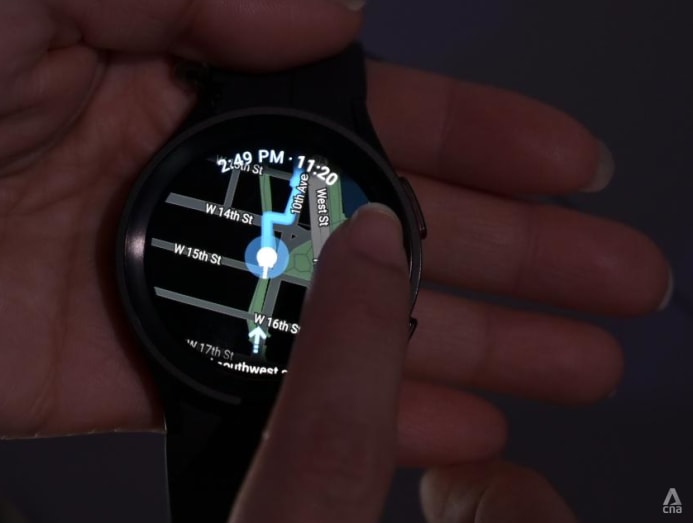 The watch also has a track back feature that lets users retrace their steps, even if they are out in the wilderness and have no connection.
4. BUILT FOR RUGGEDNESS
The Galaxy Watch 5 Pro is built with premium materials such as a sapphire crystal for the face and a durable titanium casing that protects the display with a protruded bezel design.
5. BIGGER BATTERIES
The Galaxy Watch 5 comes with a battery that's 13 per cent larger than the previous version, with up to 40 hours of battery life. It's able to provide eight hours of sleep tracking with just eight minutes of charging.
Meanwhile, the Galaxy Watch 5 Pro has the largest battery in the entire lineup – it's 60 per cent stronger than the Galaxy Watch 4 and offers up to 80 hours of battery life.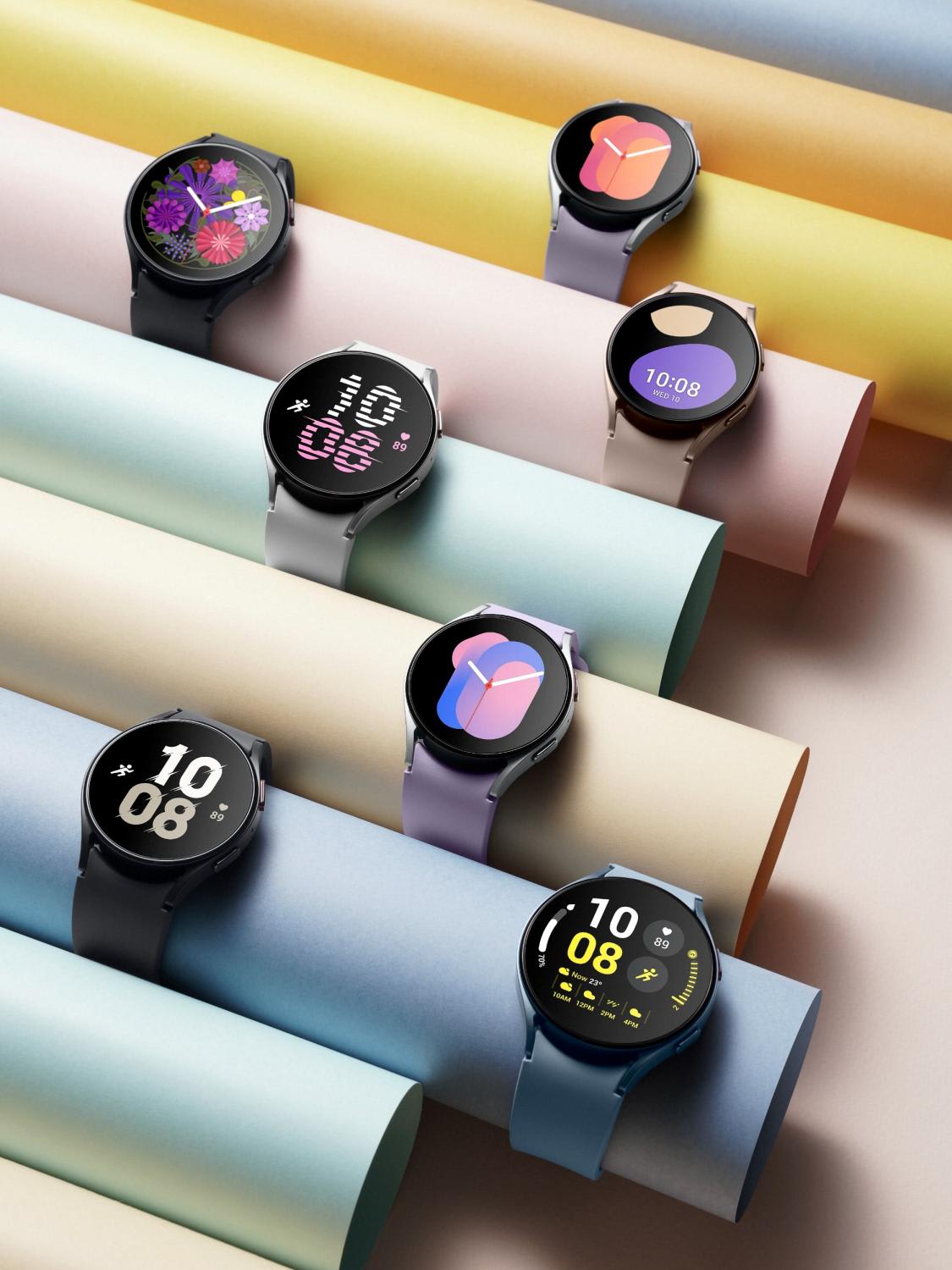 The Galaxy Watch 5 comes in two sizes. The 40mm version, which is available in graphite, pink gold and silver, is priced at S$448 (Bluetooth) and S$548 (LTE); the 44mm version, which comes in graphite, sapphire and silver, is priced at S$498 (Bluetooth) and S$598 (LTE).
Meanwhile, the Galaxy Watch 5 Pro comes in a bigger 45mm package, in either black or grey titanium, and priced at S$698 (Bluetooth) and S$798 (LTE).
Both models are now available for pre-order in Singapore and will be in stores from Sep 2.
CNA Lifestyle was in New York City at the invitation of Samsung.