5 things to know about Samsung's new Galaxy Z Flip 4 and Galaxy Z Fold 4 foldable smartphones
Samsung announced its latest foldable phones at the Galaxy Unpacked event on Wednesday (Aug 10) in New York City. Here's a quick breakdown of what to expect when it arrives in Singapore on Sep 2. Prices start from S$1,398 for the Galaxy Z Flip 4 and S$2,398 for the Galaxy Z Fold 4.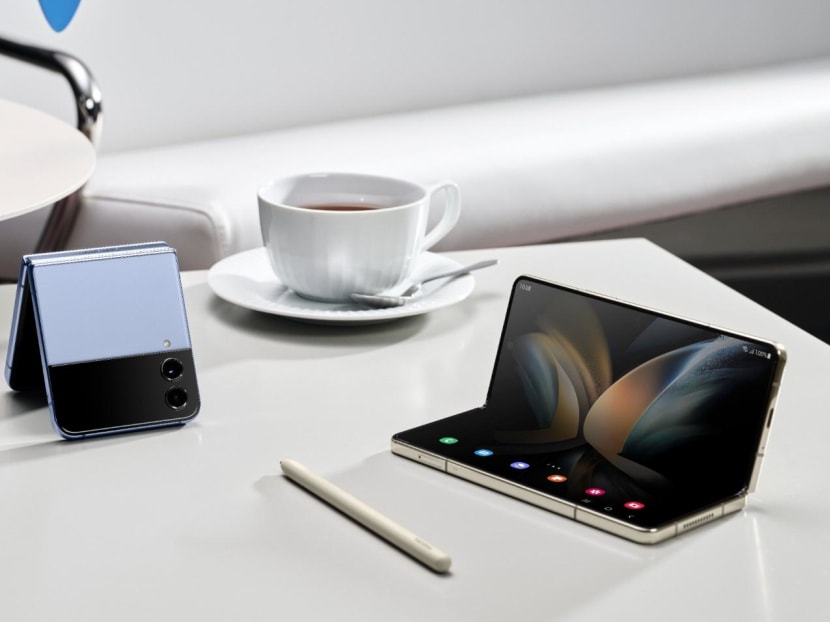 Samsung's latest smartphones were unveiled on Wednesday (Aug 10), along with two new smart watches and an updated ear bud. CNA Lifestyle had a firsthand look at the Samsung Galaxy Z Flip 4 and Galaxy Z Fold 4 during the tech company's Galaxy Unpacked event in New York City, where we got to witness an in-depth presentation of the new releases and check out various installations and pop-ups highlighting the new features.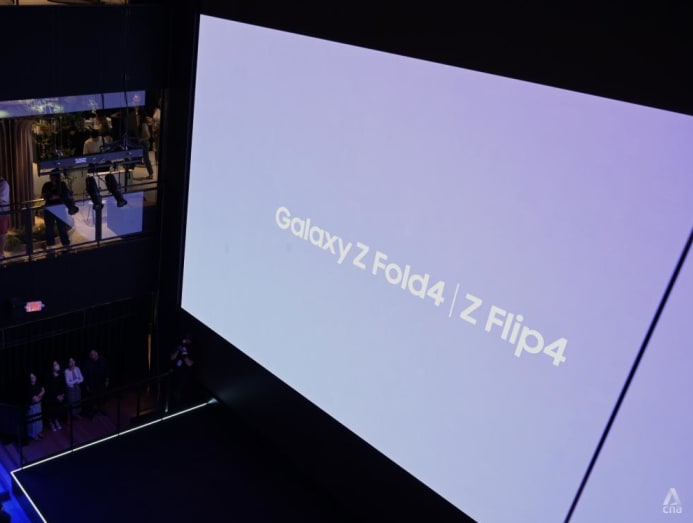 Both phones – in 5G – had hefty makeovers, boasting new features such as thinner bezels, stronger cameras and enhanced usability. The phones, with their foldable screens, were first introduced in 2019, and have slowly gained a loyal following over the years due to their daring form factor and standout design.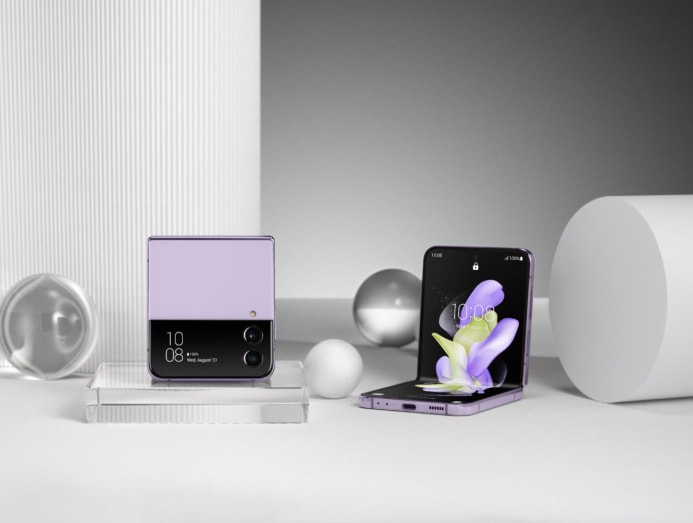 The two new phones were also later showcased on multiple big screens simultaneously in Times Square with Korean boy band BTS in a music video-style production. The area swelled with a crowd of curious onlookers as their surroundings were lit with Samsung's signature Bora purple and yes, screams were heard when the boy band came on.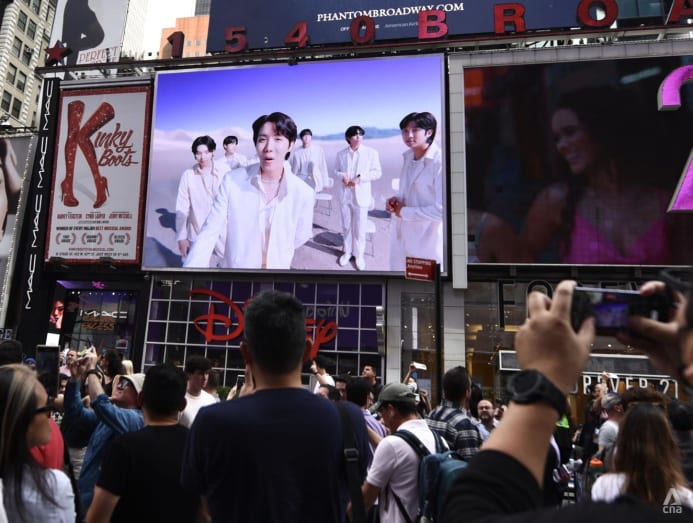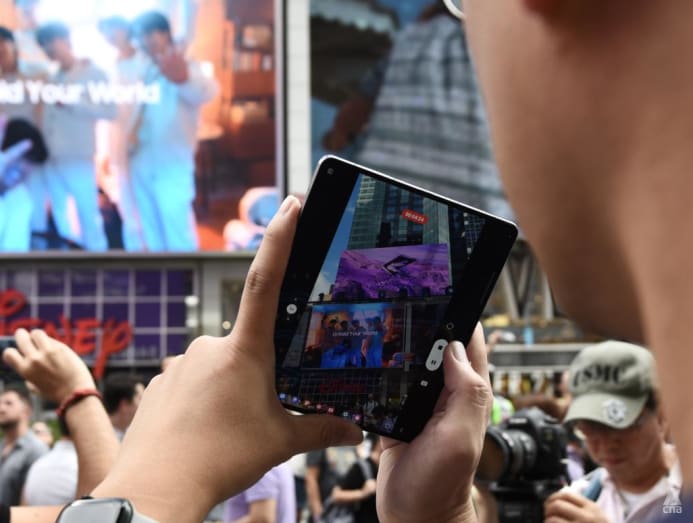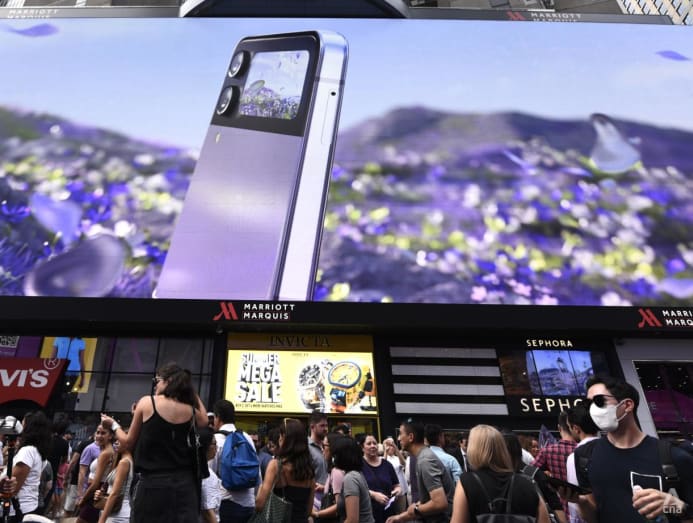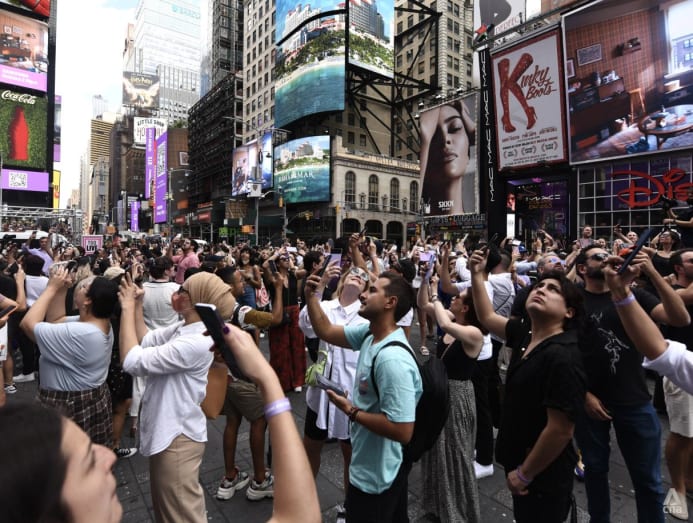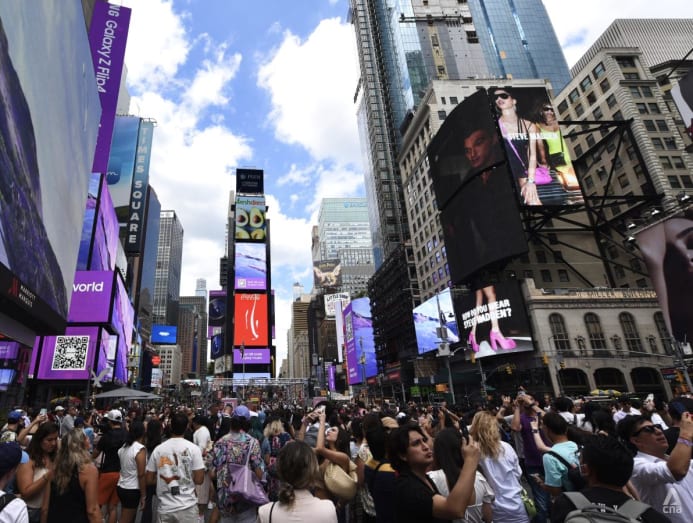 So which one's for you? Here are five things you should know about the Samsung Galaxy Z Flip 4 and Galaxy Z Fold 4.
1. BIGGER SCREENS, LESS WEIGHT
At 263g, the Galaxy Z Fold 4 is the lightest iteration yet, despite having the biggest screen and widest aspect ratio, with an edge-to-edge screen of 7.6 inches when unfolded. It also has the thinnest body compared to previous versions.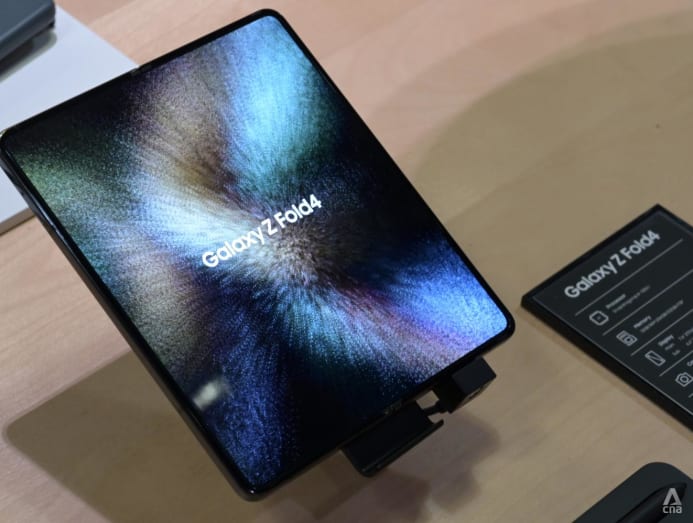 Meanwhile, the Galaxy Z Flip 4, which is the smaller, more pocket-friendly version of the two, also has a more refined design, with slimmer hinges and straightened edges. It's also a smidge lighter than the previous version.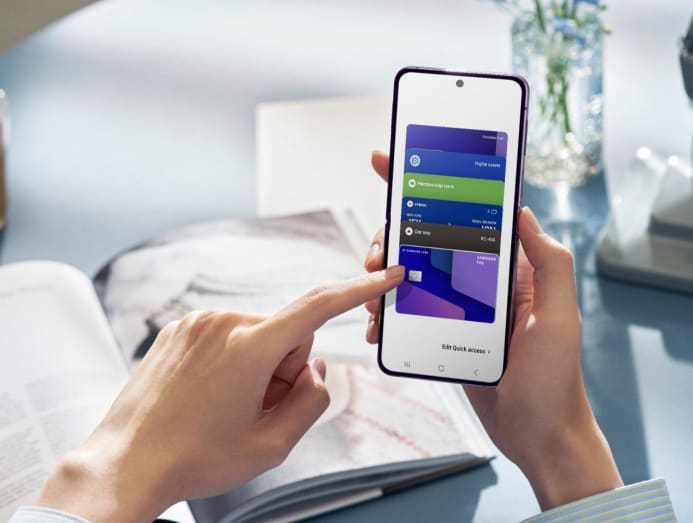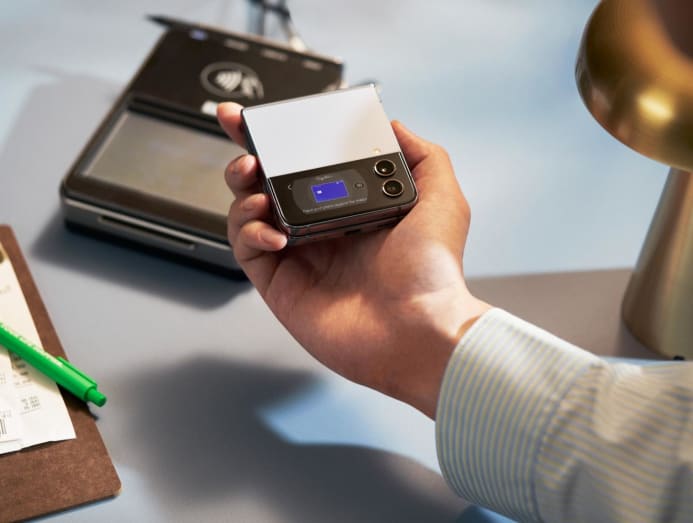 2. STRONGER CAMERAS AND SELFIES MADE EASY
Camera improvements were made for both phones, with brighter pixel sensors and higher resolutions. The Galaxy Z Flip 4 has a 65 per cent brighter pixel sensor, which technically means crisper photos and videos, and enhanced "nightography", to capture images better in low light conditions.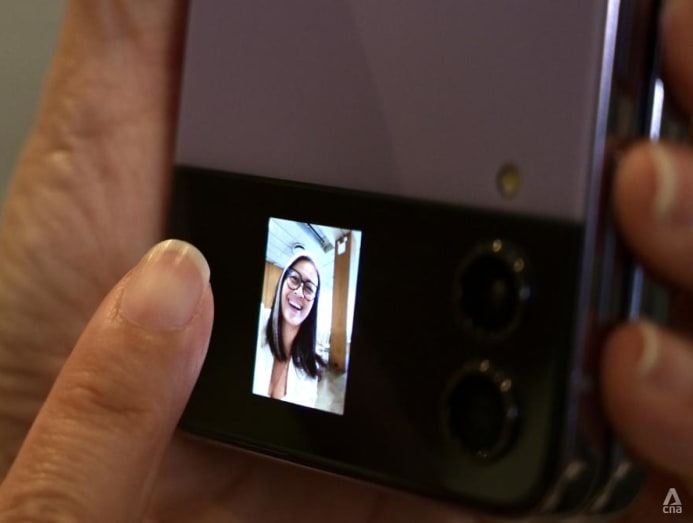 Its Quickshot function has also been updated so selfies can now be done in portrait mode even when the phone is folded.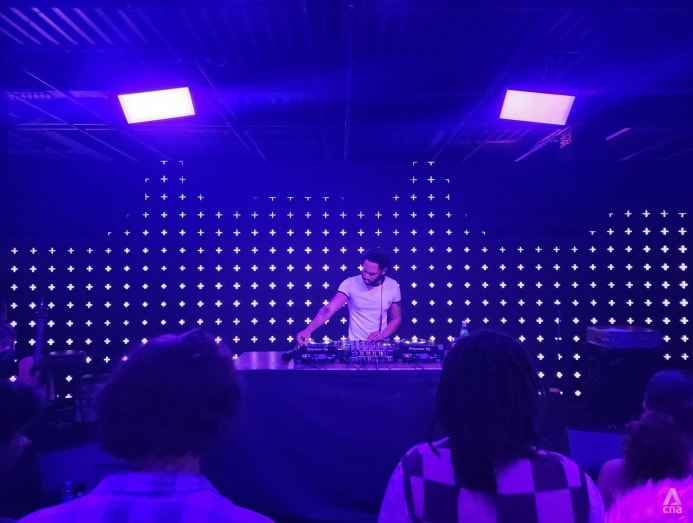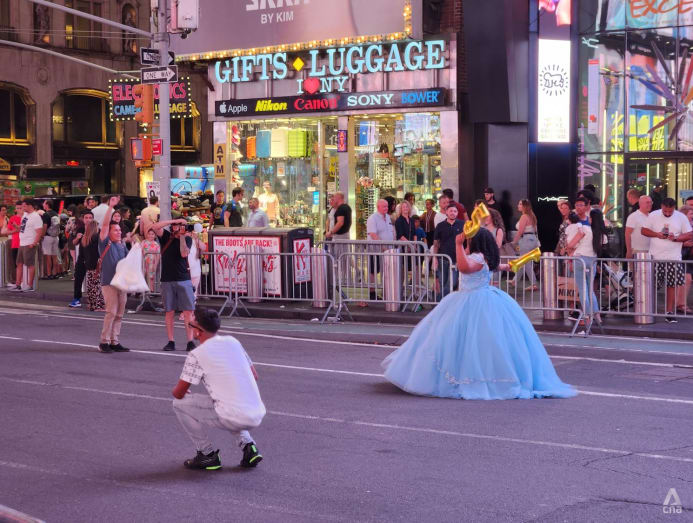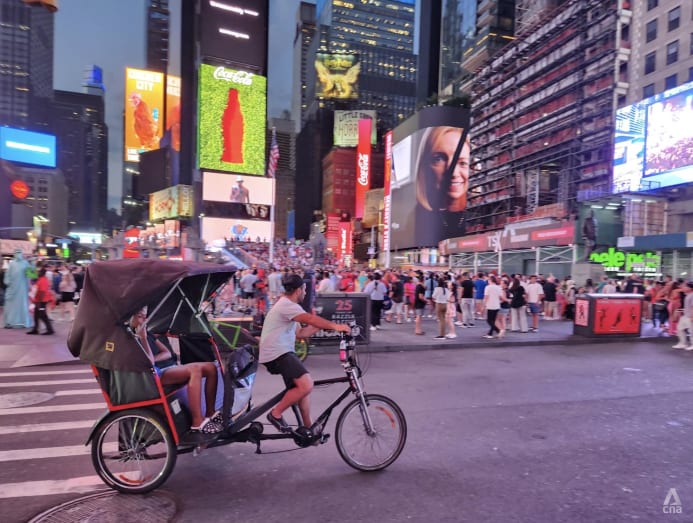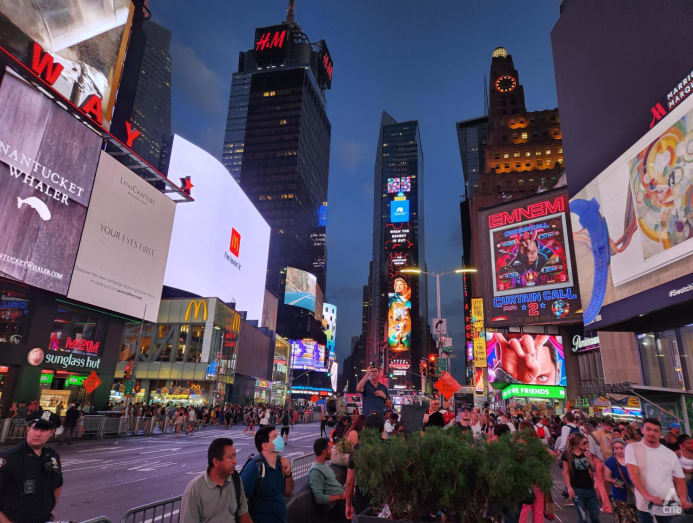 The Galaxy Z Fold 4, on the other hand, boasts much higher resolution cameras, with a 50MP rear wide camera, which is a huge jump from the previous version's 12MP lens. The rear tele lens has 3x optical zoom and 30x space zoom, letting users capture subjects far away. Its sensor is also 23 per cent brighter, making night shots pop more.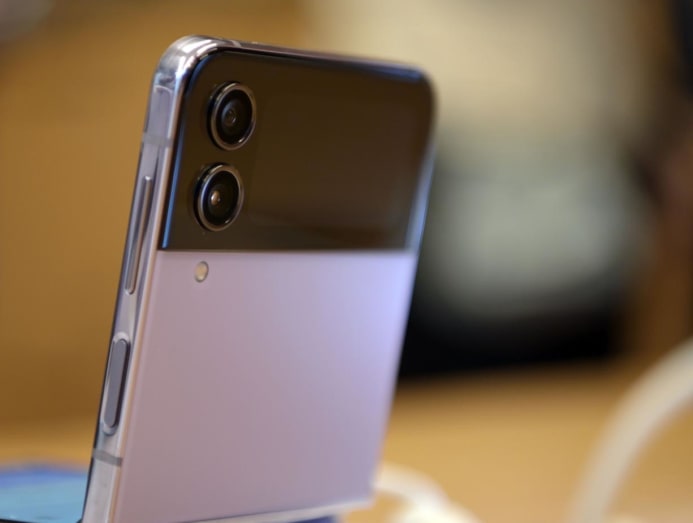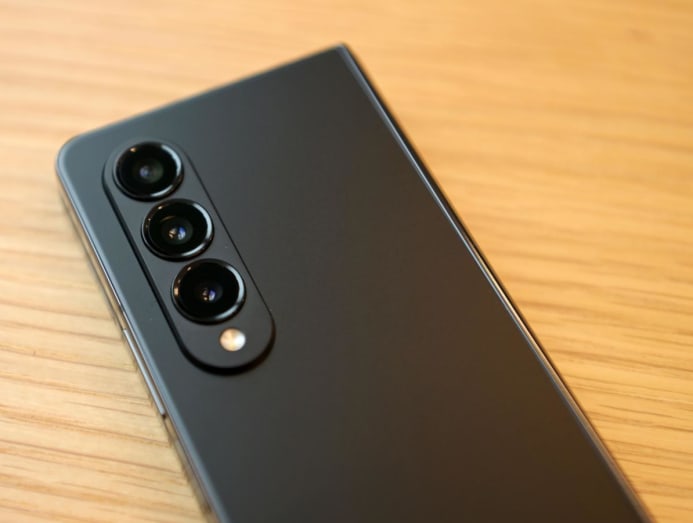 3. ENHANCED USABILITY
The Galaxy Z Flip 4 offers more customisation options when folded, giving users a more enhanced cover screen in terms of usability. These include things such as checking notifications, replying to texts, accessing quick settings, widget control and wallet launch.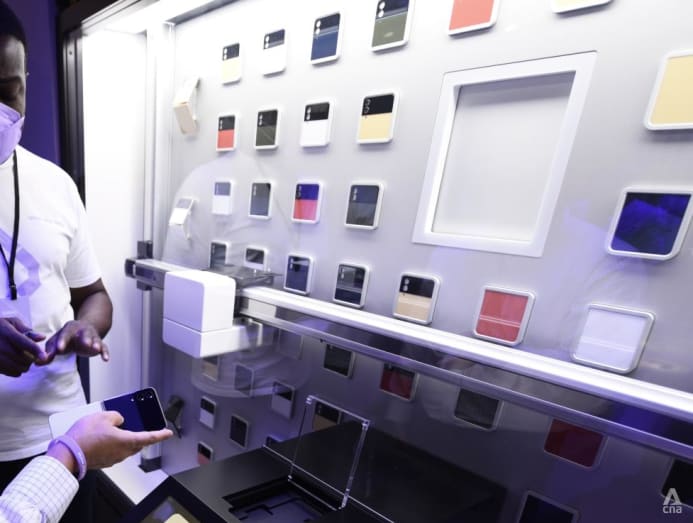 Samsung has also described the Galaxy Z Fold 4 as a multitasking powerhouse – a new taskbar, similar to the layout of a PC, offers easy access to your favourite or recently used apps. 
They've also added new swipe gestures so users can instantly switch full-screen apps to pop-up windows or split the screen in half for more ways to multitask.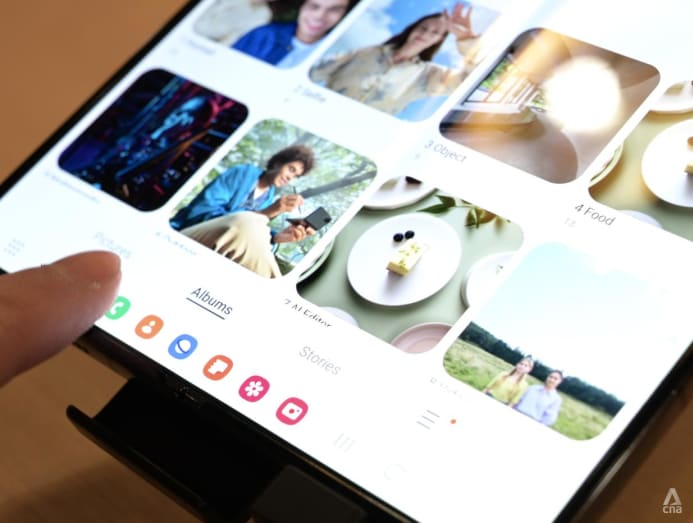 4. SAMSUNG SAYS THEY ARE BUILT TO LAST
The foldable phones have come a long way since 2019, when the devices received negative feedback from early reviewers regarding their robustness.
That shouldn't be the case for the new versions, which Samsung says were tested and certified to fold up to 200,000 times.
And just like the previous versions, the new phones are still water resistant, with an IPX8 rating. The phones can be submerged up to 1.5m in freshwater for up to 30 minutes.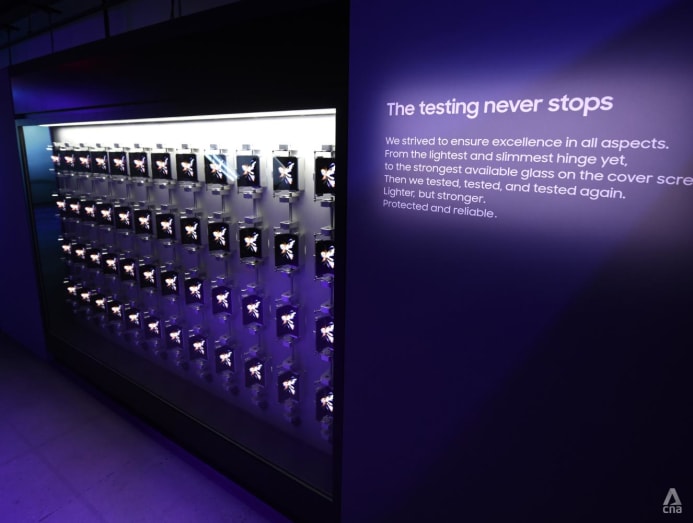 Both phones also come with bigger batteries, which means longer usage time without worrying about having to constantly charge your phones. The Galaxy Z Flip 4 has a 3,700 mAh battery while the Galaxy Z Fold 4 comes with a 4,400 mAh battery.
5. COMES IN VARIOUS COLOURS AND MORE
The Galaxy Z Flip 4 comes in four different colours: Graphite, pink gold, blue and their signature Bora purple.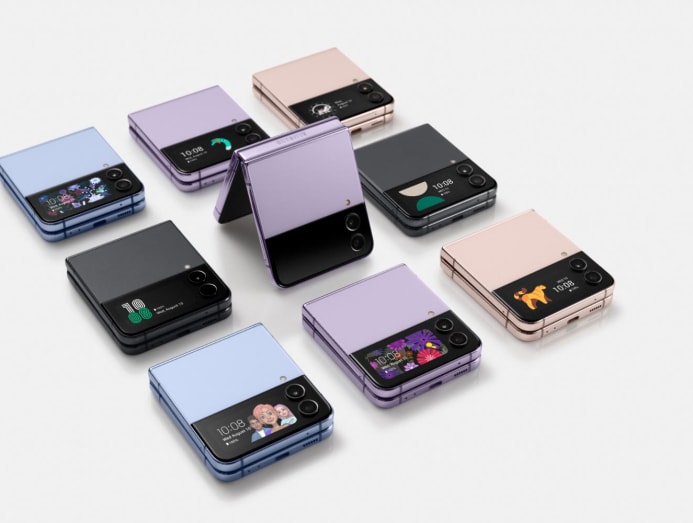 The Galaxy Z Fold 4 comes in three colours: Graygreen, phantom black and beige. An exclusive fourth colour, burgundy, is only available for purchase on Samsung's website.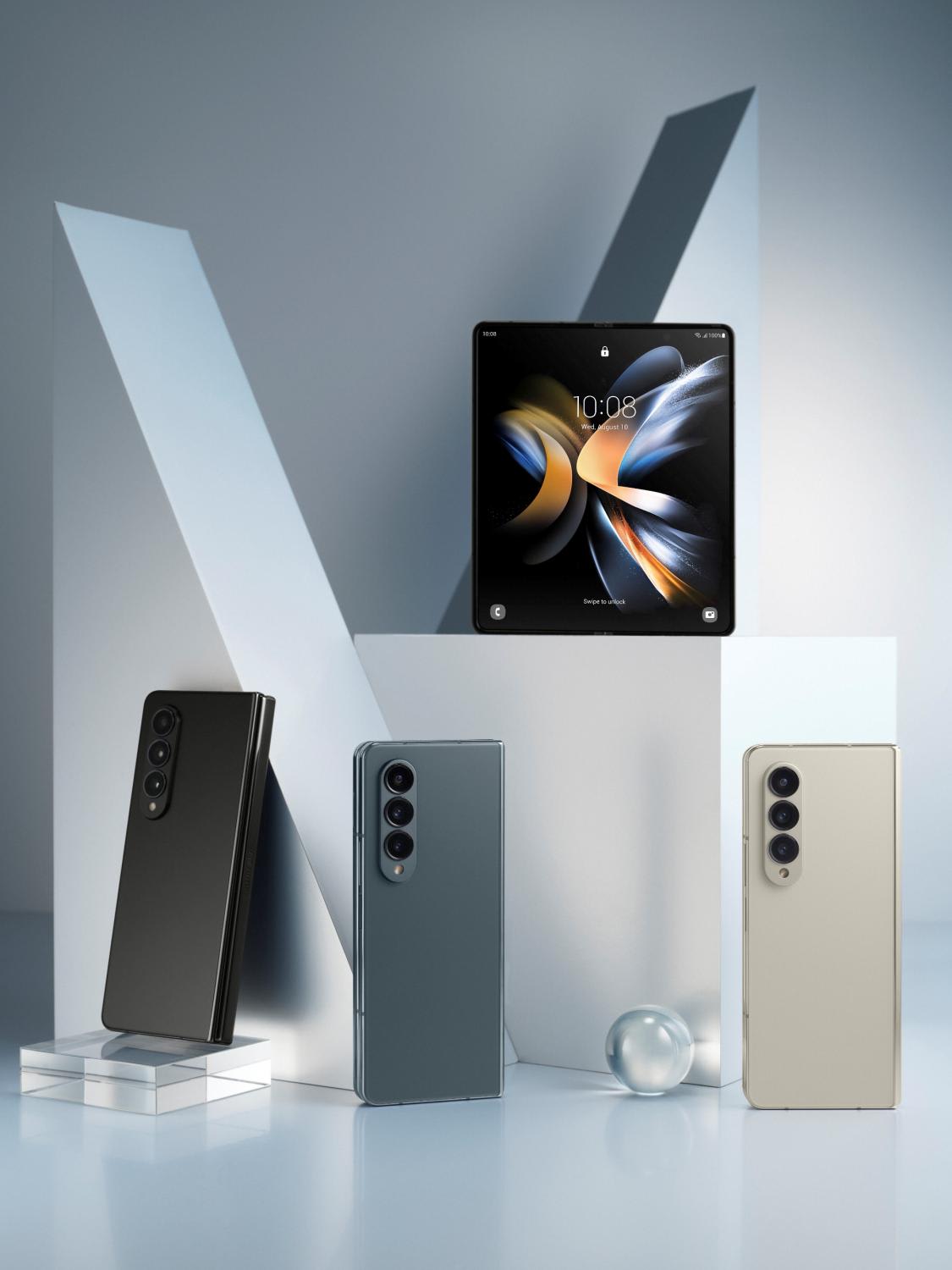 If users don't find any of these to their liking, they can always opt for the fancier bespoke edition – where they can choose and create their own designs with up to 75 unique variations.
The Galaxy Z Flip 4 is priced at S$1,398 (128GB), S$1,498 (256GB) and $1,748 (512GB), while its bespoke edition is S$1,548 (256GB). Meanwhile, the Galaxy Z Flip 4 is priced at S$2,398 (256GB), $2,578 (512GB) and $2,938 (1TB). These are already available for pre-orders, and will be released in Singapore from Sep 2. 
CNA Lifestyle was in New York at the invitation of Samsung.
Should you Flip or Fold? Samsung's latest foldable phones arrives in Singapore on Sep 2. Here's a quick comparison of their features. Prices start from S$1,398 for the Galaxy Z Flip 4 and S$2,398 for the Galaxy Z Fold 4.