Samsung's 2 new foldable phones start at S$2,398 and S$1,398 in Singapore
That's for the Z Fold 3 and Z Flip 3, respectively, which will be available from Sep 10. Samsung's also got the Galaxy Watch 4 series and Galaxy Buds 2 to look forward to.
It seems like only yesterday when the first Samsung Galaxy Z Fold came out, a mobile handset that folded out into a tablet that signalled the future of phones. 
Three years on, the foldable is still the conversation starter it was in 2019 – but now improved upon, tweaked and fine-tuned.
At the tech giant's recent Galaxy Unpacked event on Wednesday (Aug 11), the Z Fold 3 and Z Flip 3 were unveiled. Both will be available in Singapore from Sep 10 and prices start from S$2,398 for the Z Fold 3 and S$1,398 for the Z Flip 3.
Also revealed at this livestreamed event were the new Galaxy Watch 4 series and the wireless earbuds Galaxy Buds 2.
The event also saw the announcement of Samsung's commitment to acting more sustainably across its mobile product lifecycles and business operations. According to the company, it has established an initial set of targets to be reached by 2025 to reduce its environmental footprint and lessen resource depletion from production to disposal of its Galaxy products.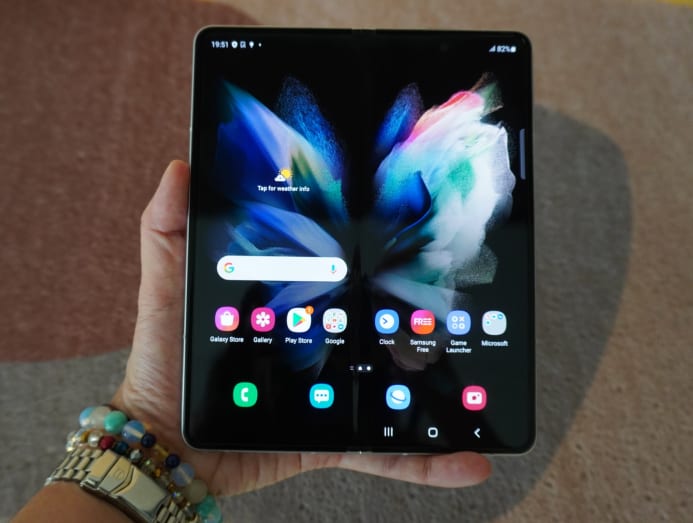 The focus, however, is on its new phones, which come with all the bells and whistles that have epitomised Samsung's continued push into the foldable phone market.
But how do you know which of the two latest foldables is the right one for you? Here's a quick first look at what's on offer for all the new products. 
PRODUCTIVITY
If you're bent on keeping productive and would also like to seamlessly indulge in watching movies and the like, then the Galaxy Z Fold 3 is the choice. It promises to be a true multitasking powerhouse and has an undisrupted 7.6-inch Infinity Flex Display. It also boasts the first ever stylus support on a foldable device, which means the S Pen comes into play.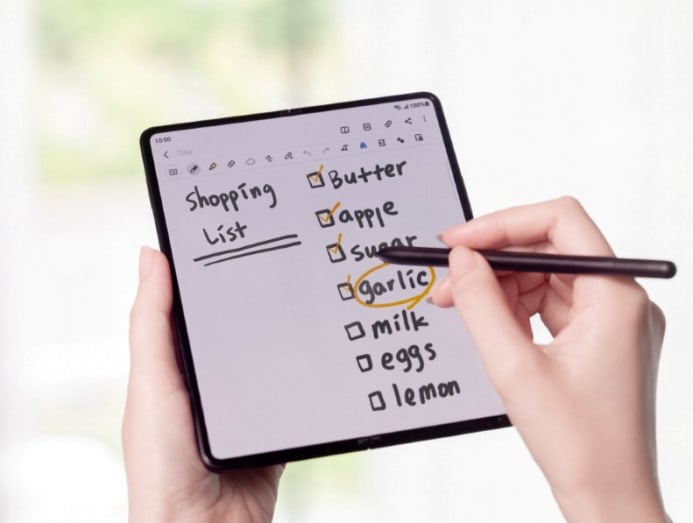 DURABILITY
Worried about wear and tear? Both the Galaxy Z Fold 3 and Z Flip 3 have been tested to withstand a whopping 200,000 folds. Offering what Samsung says is the most optimised foldable experience, both devices are also built with new "armour aluminium" – supposedly the strongest aluminium ever used on a smartphone – along with the Gorilla Glass Victus to protect against scratches. This new protective screen means that the display is 80 per cent more durable than its predecessor.
WATER RESISTANCE
The Galaxy Z Fold 3 is IPX8 Water Resistant, which is good news for those inclined to bring their phones when they shower or swim. Just in case.
SCREEN UPGRADE
The Galaxy Z Fold 3 is 29 per cent brighter compared to its predecessor and has a 120Hz display, both on the main screen and the front one. It also boasts an Under Display Camera technology, which means that the camera doesn't impede on the screen too much.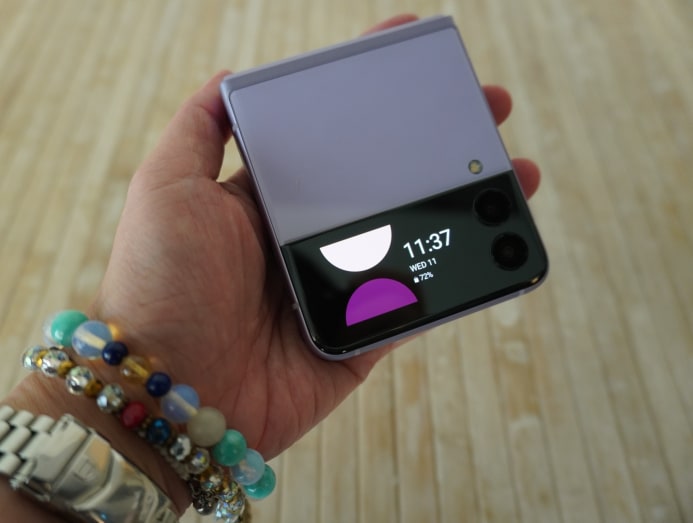 STYLE AND FUNCTIONALITY
If fashion is more your game, then the stylish Galaxy Z Flip 3 offers a compact phone with foldout smarts. It comes in a variety of new bold colour options: Cream, Lavender, Green and Phantom Black.
The redesigned cover screen is now four times larger than its predecessor, which makes it easier to view notifications and messages without having to open the flip fully. Another convenient upgrade is that Samsung Pay is built directly into the cover screen, so it's easier for all check outs on-the-go.
And yes, you can take selfies hands-free thanks to its Flex mode. Or keep the device folded and capture quick photos –  and now, even video – right from the cover screen. You can do so using the enhanced "Quick Shot" function by double clicking the power key.
WATCH YOUR HEALTH
Moving on to the other products, there's the new Samsung Galaxy Watch4 series, where there is an option of tracking over 100 fitness exercises, monitoring your sleep and extending your workouts from your watch to a Samsung TV.
Featuring a new 3-in-1 health sensor, it comes at a new lower price range of S$398 (for the Galaxy Watch 4 40mm) to S$748 (Galaxy Watch 4 Classic 46mm). It also boasts a new body composition analysis tool to help you get more from your workouts.
The function, which does require you to enter some specific personal health details first, will show a range of measurements, including BMI, skeletal muscle, water retention and body fat.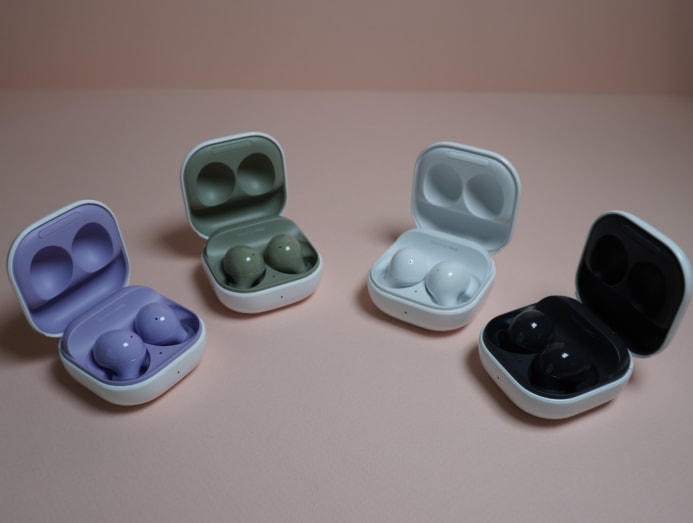 NEW GALAXY BUDS 2'S ACTIVE NOISE CANCELLATION
Galaxy Buds 2 are Samsung's smallest and lightest earbuds yet, billed as 15 per cent smaller and 20 per cent lighter than the pricier previously released Galaxy Buds+. This means a more comfortable fit, plus the addition of the 
new Active Noise Cancellation function which helps to block out 98 per cent of background noise. 
Your voice will also be clearer on calls, thanks to a new, machine learning-based solution that filters out a variety of distracting background noises, coupled with the three-microphone system and Voice Pick Up Unit (VPU) to maximise call quality.
Available in graphite, white, olive and lavender, the new Galaxy Buds 2 are priced at S$248.
The Galaxy Z Fold 3 5G and Galaxy Z Flip 3 5G will land in Singapore on Sep 10. Pre-orders are now available at Samsung Online Store, Samsung Official Store in Lazada and Shopee, Samsung Experience Stores as well as selected telecommunication operators (M1, Singtel, StarHub).